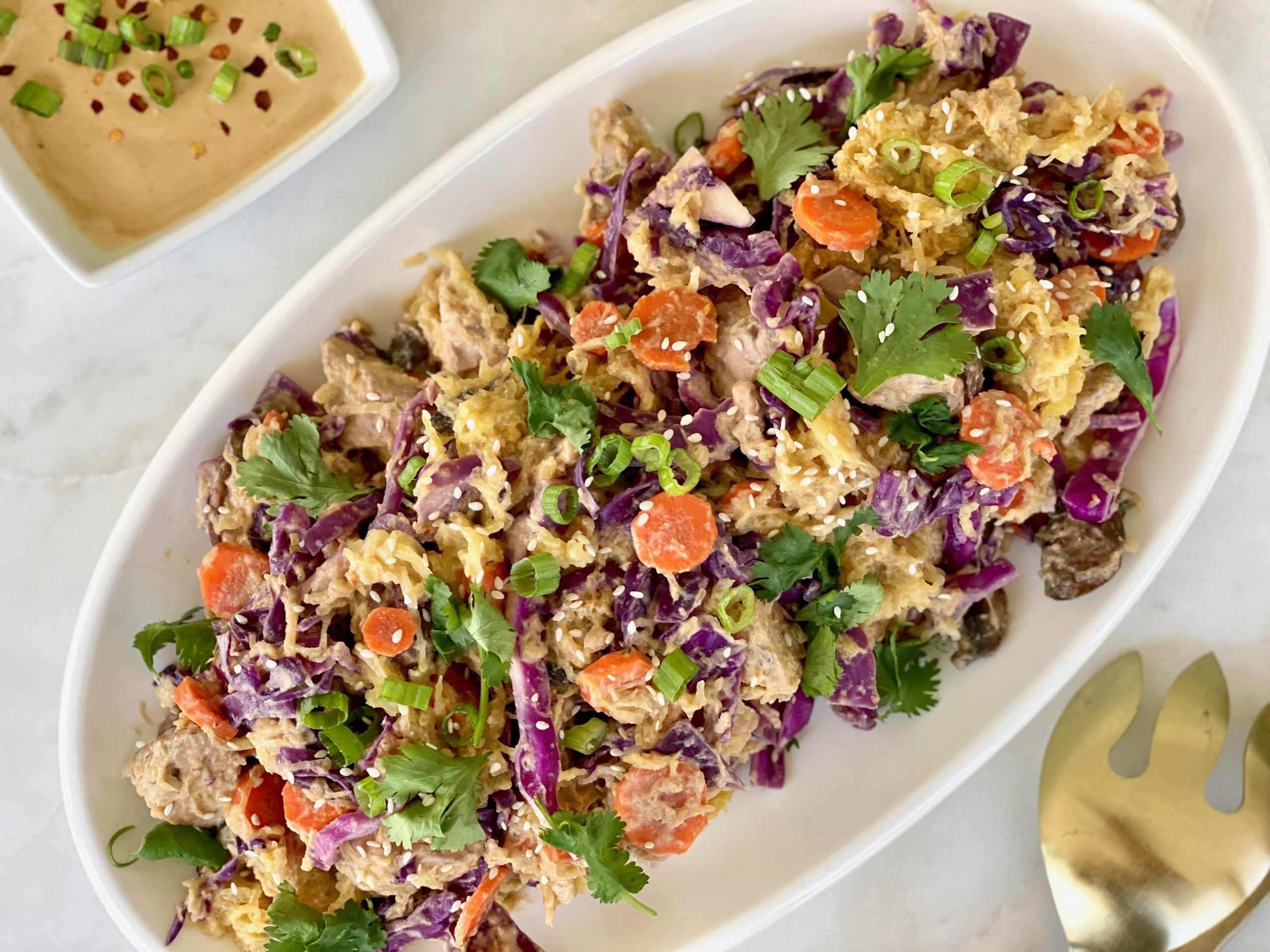 A fruit that doubles as spaghetti?
Spaghetti squash gets its name from the fact that when roasted, if you run a fork over the flesh it separates into spaghetti-like strands. And while we tend to think of it as a vegetable, it's actually a fruit (since it has seeds).
This spaghetti squash pad thai looks intricate and interesting but is really quite easy to whip up. You don't have to add extra veggies, like cabbage and carrots, but I did for a pop of color and boost in nutrients. And the almond butter dressing? You'll want to eat it with a spoon.
I also don't like to waste anything, so I dry roasted the spaghetti squash seeds,
Spaghetti Squash Pad Thai
Instructions
Preheat oven to 375 degrees.

Slice spaghetti squash in half, scoop out seeds, and place cut side down on a baking sheet. Bake 35-40 minutes, until a fork easily pierces the rind.

Remove from oven, and let cool slightly before using a fork to scrape the flesh into a bowl. (It will come out in spaghetti like strands).
Dressing
Meanwhile, put all sauce ingredients into a bullet blender and blend on high until sauce is made. Can thin by adding more water if needed. Put aside.
Toppings
Heat oil in a frying pan over medium low heat. Add tempeh cubes and mushrooms and stir occasionally for about 5 minutes, until mushrooms are wilted and tempeh is golden. Add carrots and cabbage, with a pinch of salt and 1-2 tbs water. Stir occasionally for another 5 minutes. If your spaghetti squash is cold, you can add it to pan to warm through.

Remove to serving bowl, top with Almond Butter Dressing. Can sprinkle with sunflower seeds or sesame seeds for extra crunch.
Recipe Notes
You can roast the squash seeds just as you would pumpkin seeds, and use them as a snack or to add crunch to this dish. Try this quick stove top version: combine 1/4 tsp turmeric, 1/4 tsp smoked paprika, 1/4 tsp chile powder, 1/8 tsp salt in a small bowl. Heat a skillet over medium low, lightly brush on sesame oil, then add seeds. Stir occasionally for 2 minutes and then add spices. Stir occasionally for another 3-4 minutes, until seeds are puffed up and crisp, but spices not burned.

Did you make this recipe?
Tag @mariamarlowe on instagram and hashtag #healthybymarlowe for a chance to be featured and win awesome prizes each month.
Clearer Skin in Just 3 Days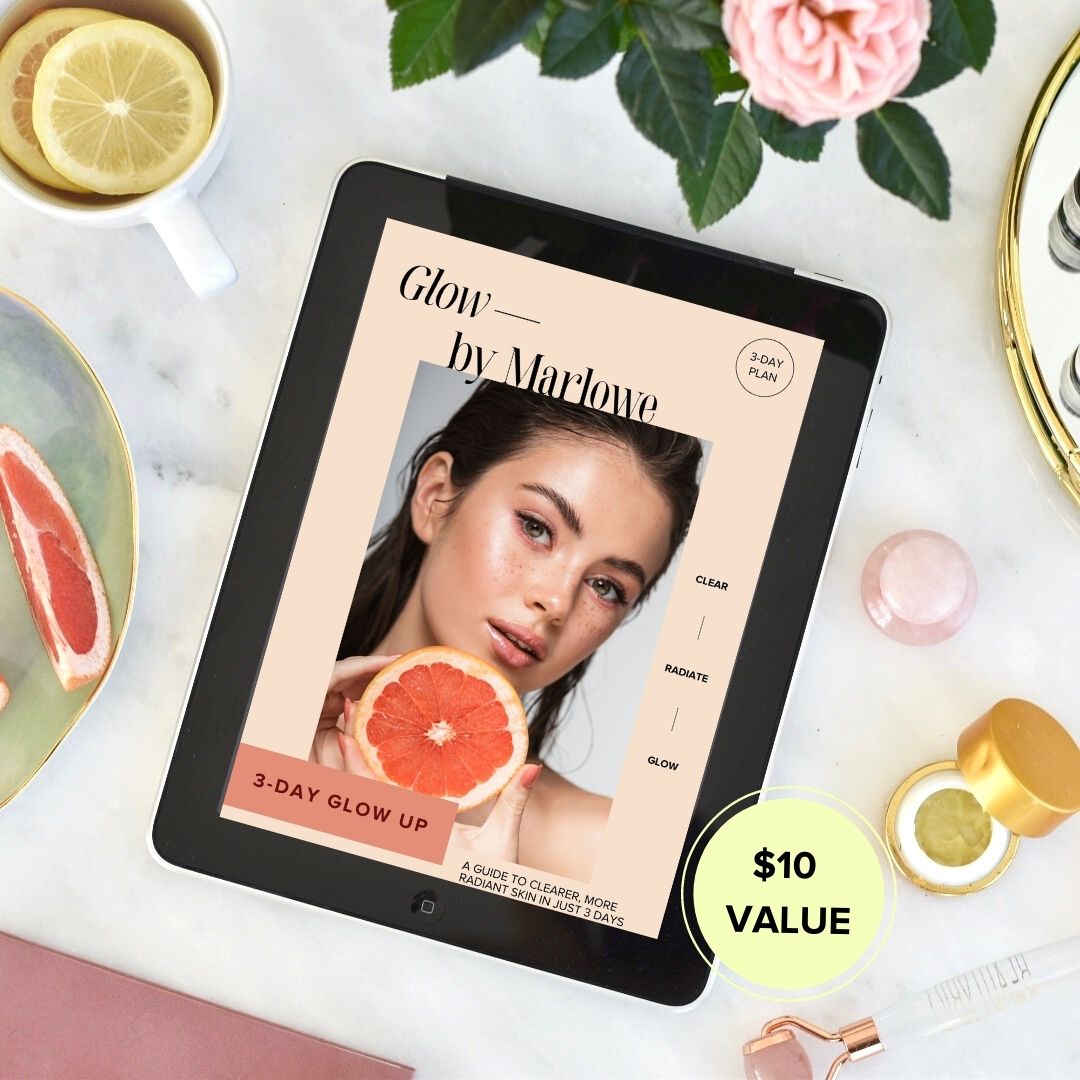 Sign up for my weekly newsletter to get the latest recipes, articles, & podcasts delivered to your inbox.

Plus, you'll receive The Glow Up Guide right away, a delicious 3-day meal plan to reduce redness and bumps, fast.