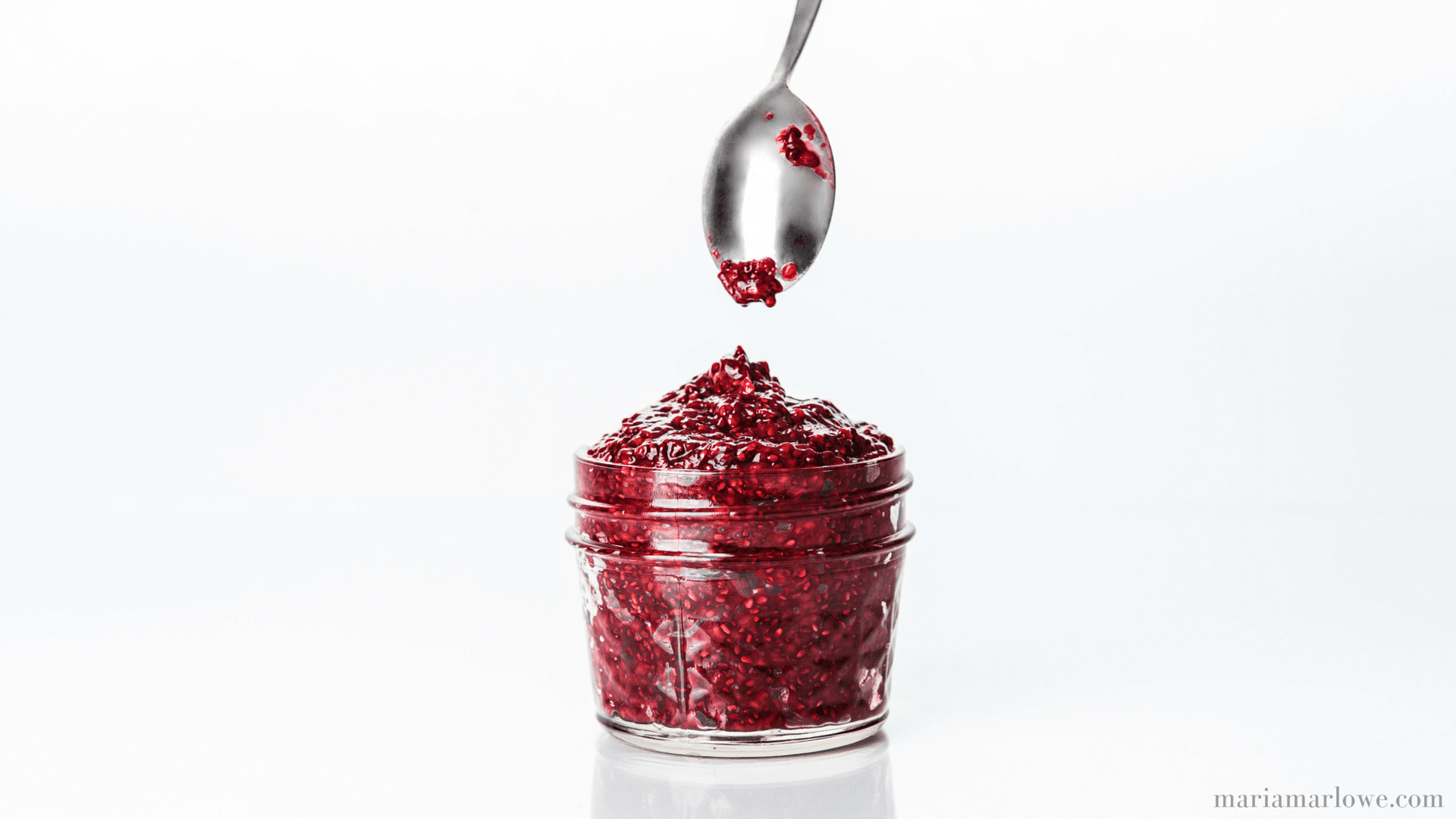 5 ingredients. 15 minutes. Infinite possibilities. How vibrant and amazing does this raspberry chia seed jam look?
You can spoon it on top of pancakes (like these red velvet pancakes), cashew cream cheesecake, banana ice cream, oatmeal, smoothie bowls, chia pudding, and really anything your heart desires.
While traditional jams are loaded with sugar, I healthified this version by swapping regular sugar for low glycemic coconut sugar, reducing the amount of it, and adding chia seeds, which further helps prevent a large blood sugar spike, and provides plenty of fiber and protein to give you long lasting energy.
Hello Yum!
Raspberry Chia Seed Jam
Instructions
In a saucepan over medium heat, combine the raspberries, water, coconut sugar and lemon juice. Stir frequently, and bring to a low boil.

Next, slowly stir in the chia seeds. The berries will break down and form a slightly gel like consistency. Simmer until the jam is thick enough to coat the back of a metal spoon, about 10-12 minutes.

Remove from heat and gently stir in vanilla. The jam will last in an airtight container in the fridge for about a week.
Recipe Notes
Put it in a pretty jar and give it as a cute gift!

Did you make this recipe?
Tag @mariamarlowe on instagram and hashtag #healthybymarlowe for a chance to be featured and win awesome prizes each month.
 Photography: Irina Smirnova
Clearer Skin in Just 3 Days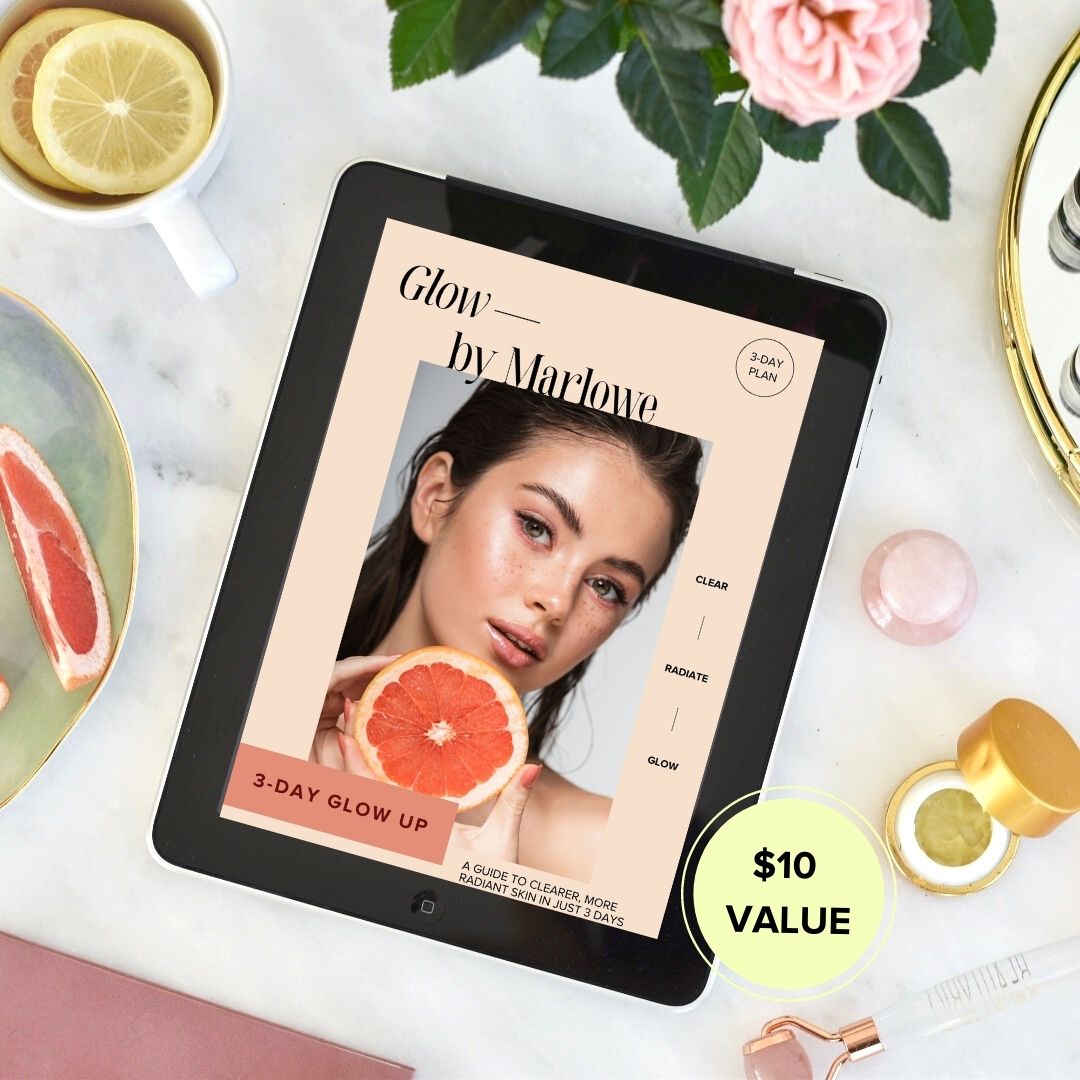 Sign up for my weekly newsletter to get the latest recipes, articles, & podcasts delivered to your inbox.

Plus, you'll receive The Glow Up Guide right away, a delicious 3-day meal plan to reduce redness and bumps, fast.