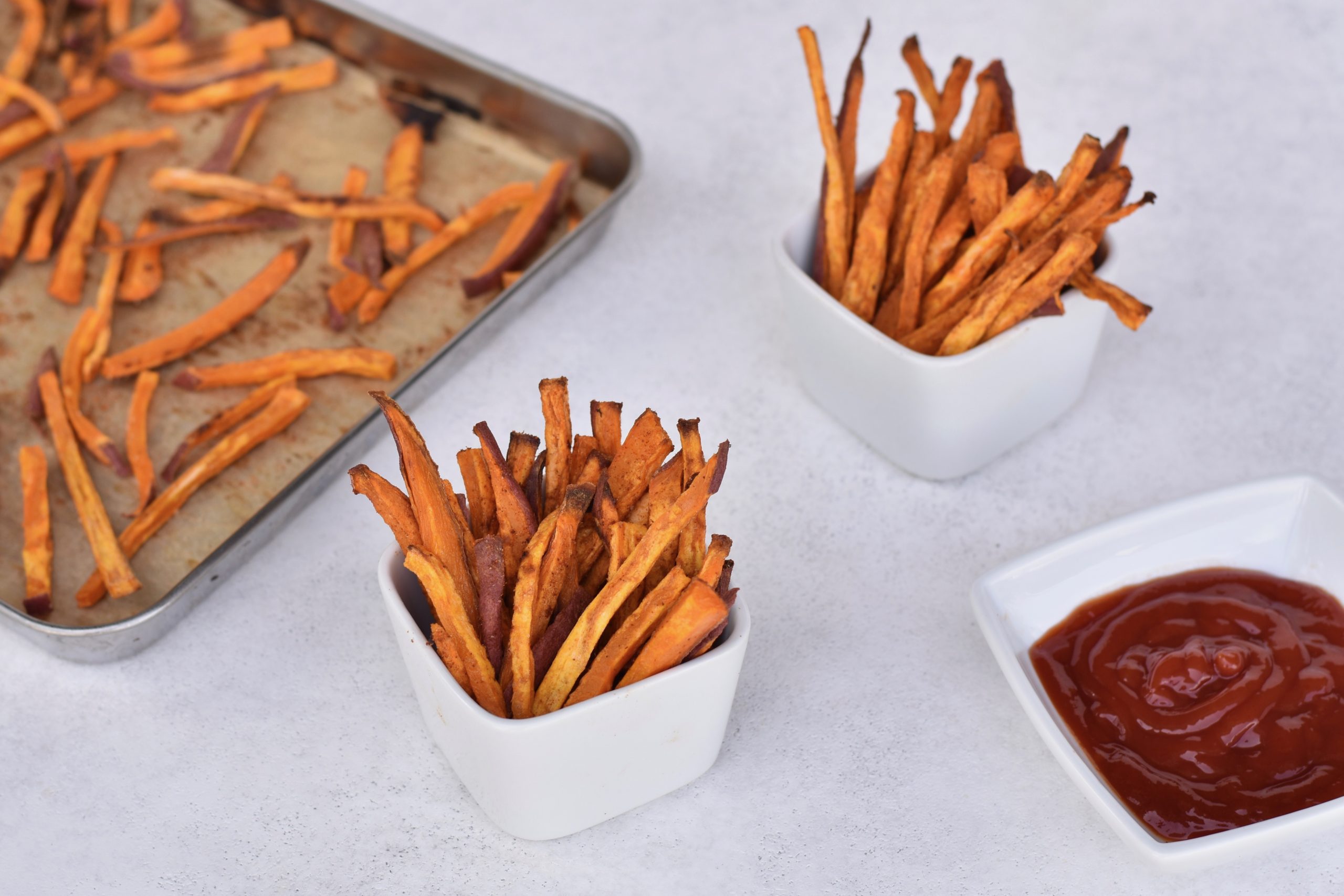 Baked sweet potato fries make a delicious side for whatever you're serving.
Crispy Baked Sweet Potato Fries
Instructions
Preheat the oven to 425 degrees Fahrenheit. Line two large baking sheets with parchment paper.

Cut the sweet potatoes into shoestring fries, about 3 inches long and ¼″ wide. Put half of the fries on one pan and the other half on the other.

Sprinkle the sweet potato fries with the potato starch (use 1 1/2 teaspoons per pan). Toss until the fries are lightly coated in powder. Drizzle the olive oil over the fries (1 ½ teaspoons per pan) and add the salt (1/4 teaspoon per pan). Toss until the fries are lightly and evenly coated in oil, and no powdery spots remain.

Spread the fries out evenly in a single layer, with space in between each so they crisp up. If you overcrowd the trays, they will become soggy. Bake for 20 minutes, then using a spatula, flip the fries and cook for another 10-15 minutes, or until crisp.

If desired, toss the baked fries with additional spices. Serve warm!

Did you make this recipe?
Tag @mariamarlowe on instagram and hashtag #healthybymarlowe for a chance to be featured and win awesome prizes each month.
Clearer Skin in Just 3 Days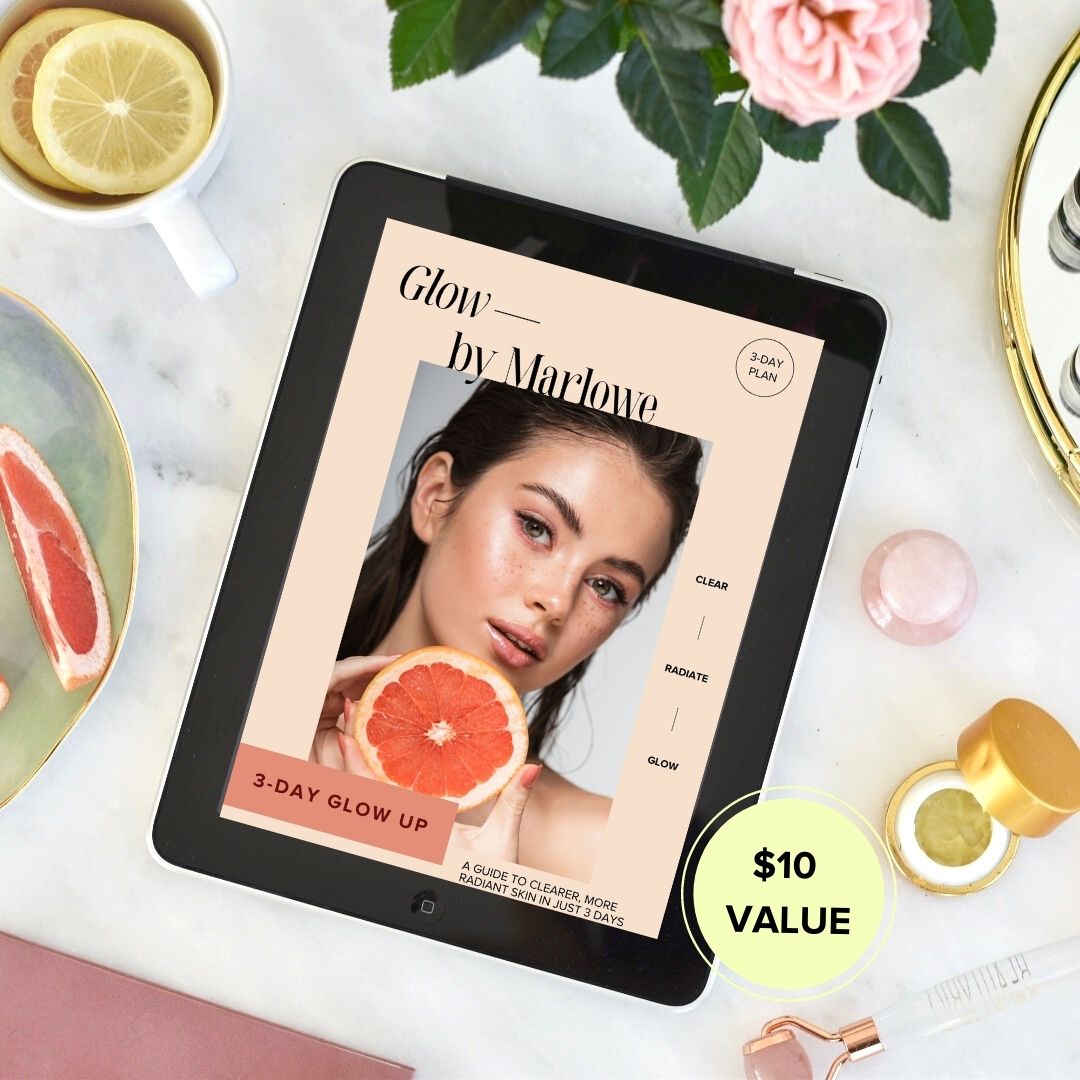 Sign up for my weekly newsletter to get the latest recipes, articles, & podcasts delivered to your inbox.

Plus, you'll receive The Glow Up Guide right away, a delicious 3-day meal plan to reduce redness and bumps, fast.