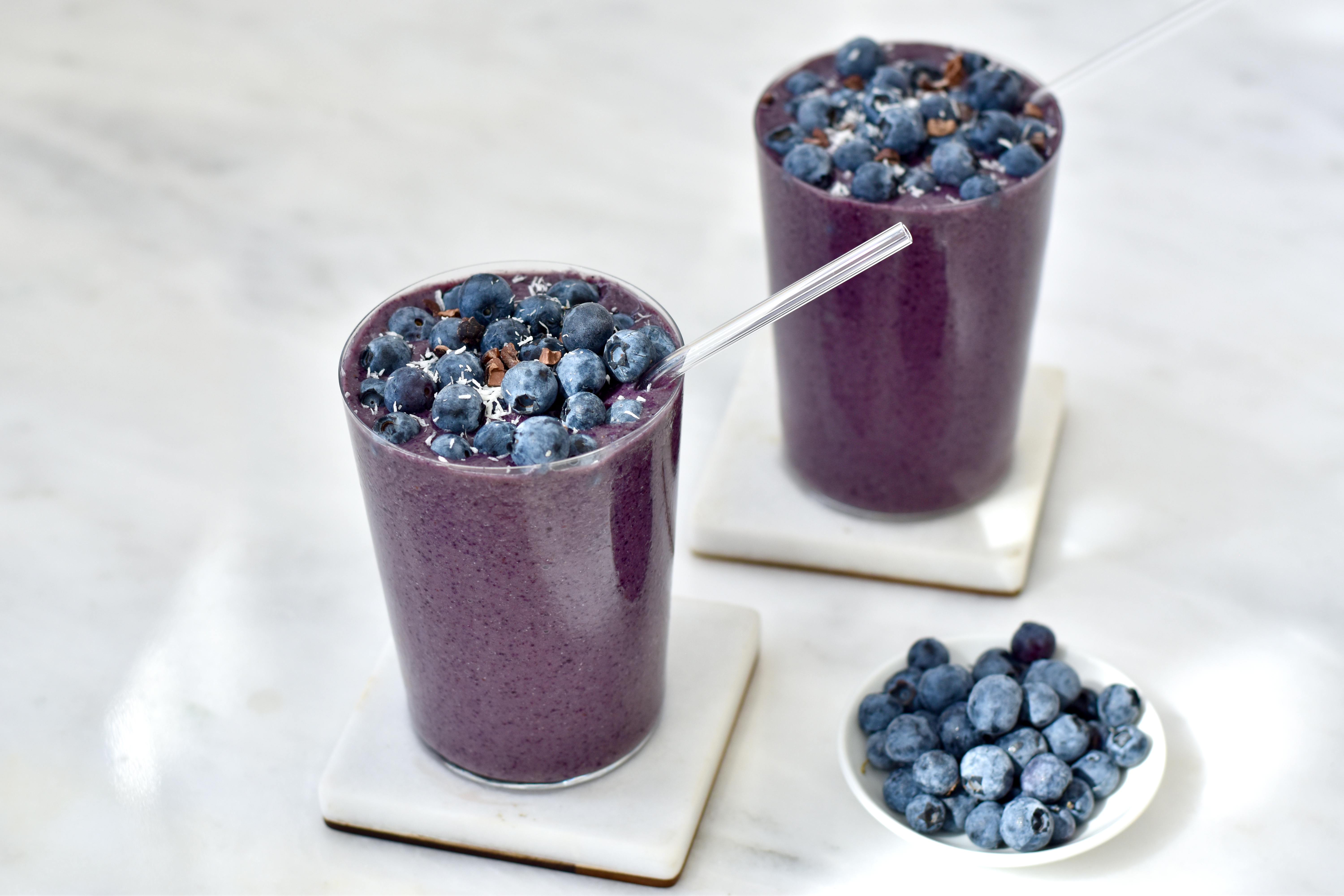 This Blemish Blast Blueberry Smoothie is packed with antioxidant- and nutrient-rich ingredients that provide anti-inflammatory benefits to help reduce blemishes.
Blemish Blast Blueberry Smoothie Ingredients
Here is a breakdown of how the blemish blast blueberry smoothie ingredients support clear skin:
Blemish Blast Blueberry Smoothie
Instructions
Combine all blueberry smoothie ingredients in a high-speed blender and blend on high until smooth and creamy.*

Pour smoothie into a glass and top with coconut shreds and blueberries.
Recipe Notes
*If you prefer a thinner consistency simply add more water or ice.

Did you make this recipe?
Tag @mariamarlowe on instagram and hashtag #healthybymarlowe for a chance to be featured and win awesome prizes each month.
Clear Skin Recipes
Want more skin clearing recipes? Check out these 5 Drinks For Clear Skin. Also, check out my Clear Skin Plan, a science-backed, doctor-approved program and meal plan to clear acne naturally through dietary and lifestyle changes. If you've tried everything else to no avail, it's time to get to the root causes and support your skin from within.
Clearer Skin in Just 3 Days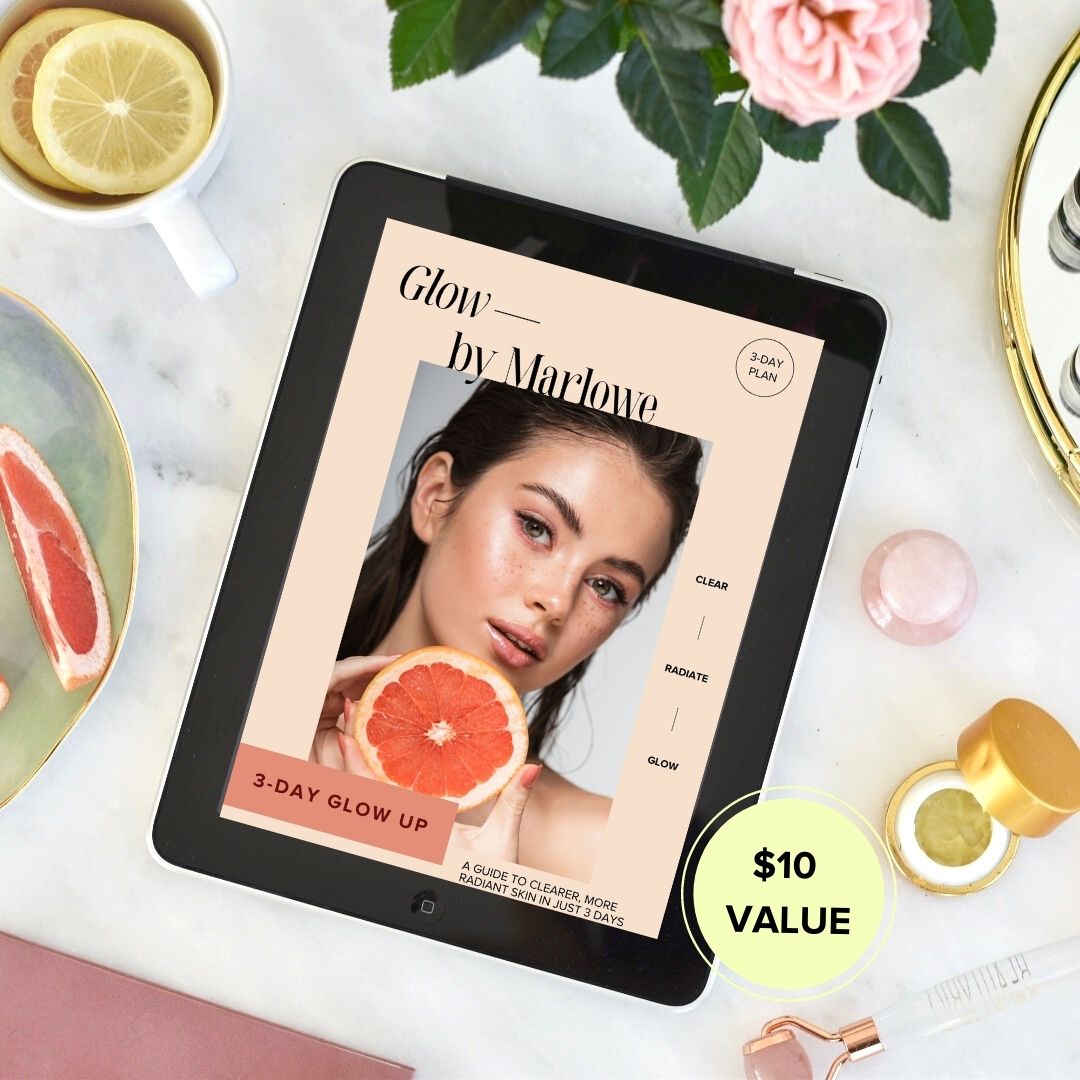 Sign up for my weekly newsletter to get the latest recipes, articles, & podcasts delivered to your inbox.

Plus, you'll receive The Glow Up Guide right away, a delicious 3-day meal plan to reduce redness and bumps, fast.