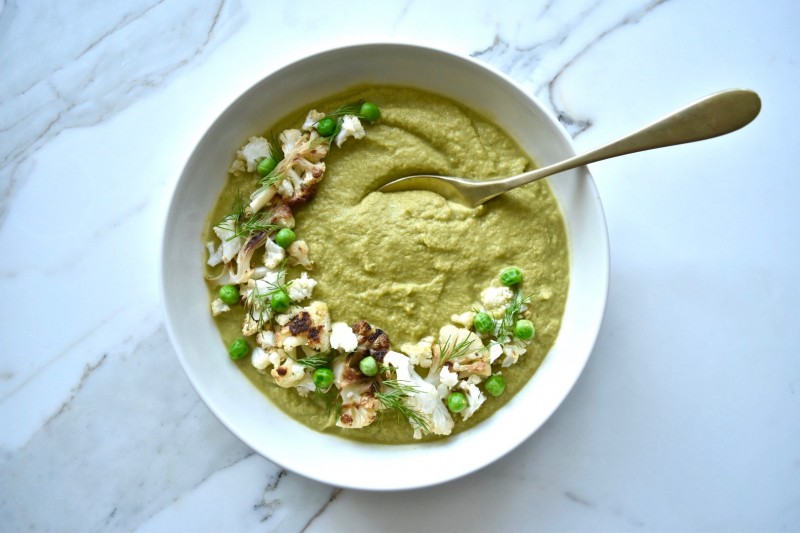 This delicious creamy pea and dill soup has a few secret ingredients that up the nutrition without detracting from the taste.
You won't detect they're in there, but hiding inside is roasted cauliflower and dark leafy greens. Enjoy a bowl of this fresh soup on its own as an entree, pair a cup with a protein-packed salad (since both are filling, I'd halve the salad), or serve it as an appetizer before this umami chickpea burger.
Pea & Dill Soup
Instructions
Preheat oven to 425 degrees Fahrenheit.

On 2 parchment lined baking sheets, toss cauliflower with about a tablespoon of oil and a pink of salt. Bake for 30 minutes.

Meanwhile, in a large stockpot over medium heat, add 2 tablespoons of oil and the onion and garlic. Cook for 7 minutes, stirring occasionally, before adding the peas and broth. Cook another 7 minutes.

When the cauliflower is done, carefully add it to a blender, along with the onion/pea/broth mixture, dill, baby spinach, lemon, and salt. You may have to do this in two batches, in which case, put half of everything into the blender at a time. When blending hot liquids, always remove the center piece and hold a dish towel over the opening when blending, to let steam out. Blend until smooth.

Pour into bowls, or if batch cooking for the week, four pint-sized mason jars. If not eating right away, cover and refrigerate.

Did you make this recipe?
Tag @mariamarlowe on instagram and hashtag #healthybymarlowe for a chance to be featured and win awesome prizes each month.
Clearer Skin in Just 3 Days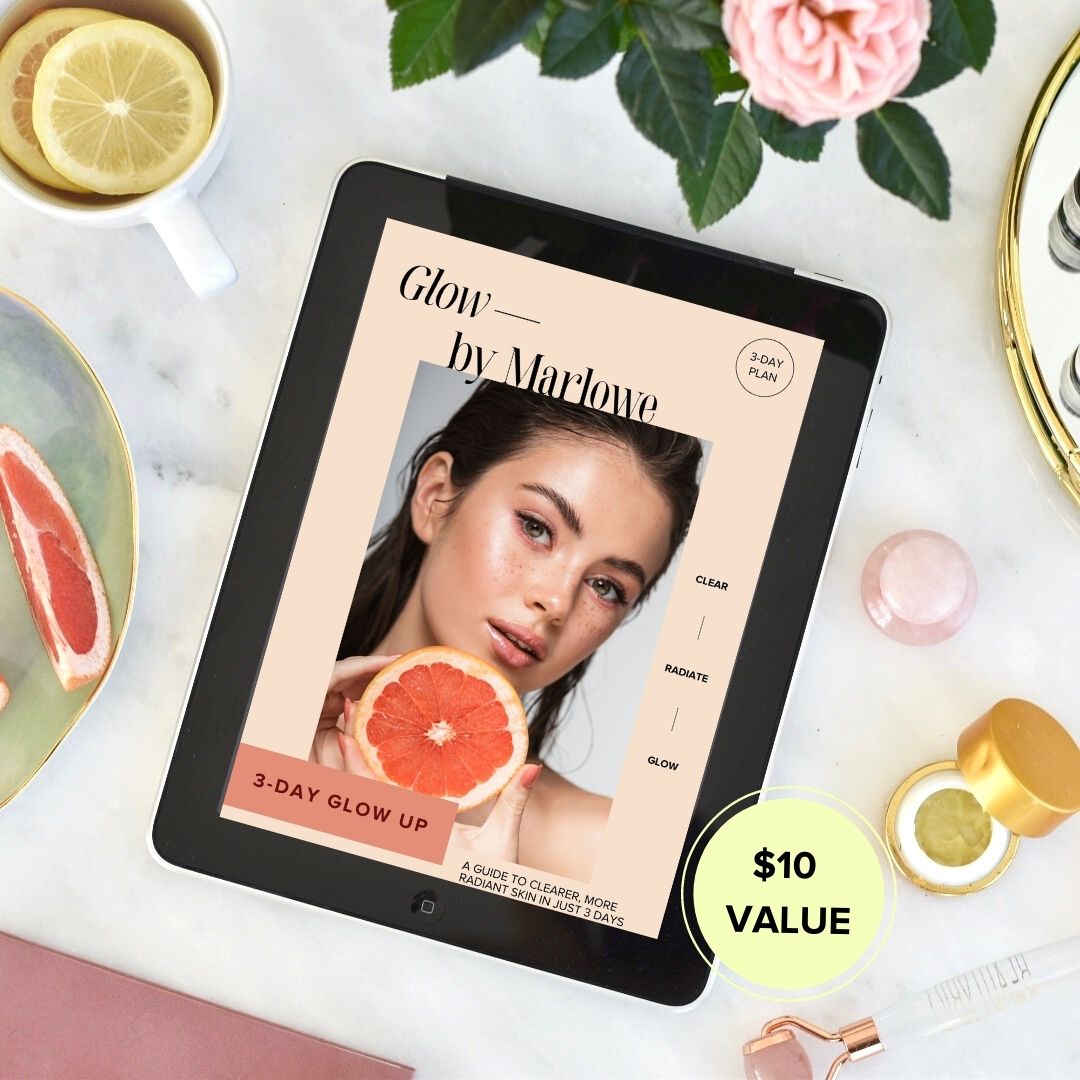 Sign up for my weekly newsletter to get the latest recipes, articles, & podcasts delivered to your inbox.

Plus, you'll receive The Glow Up Guide right away, a delicious 3-day meal plan to reduce redness and bumps, fast.