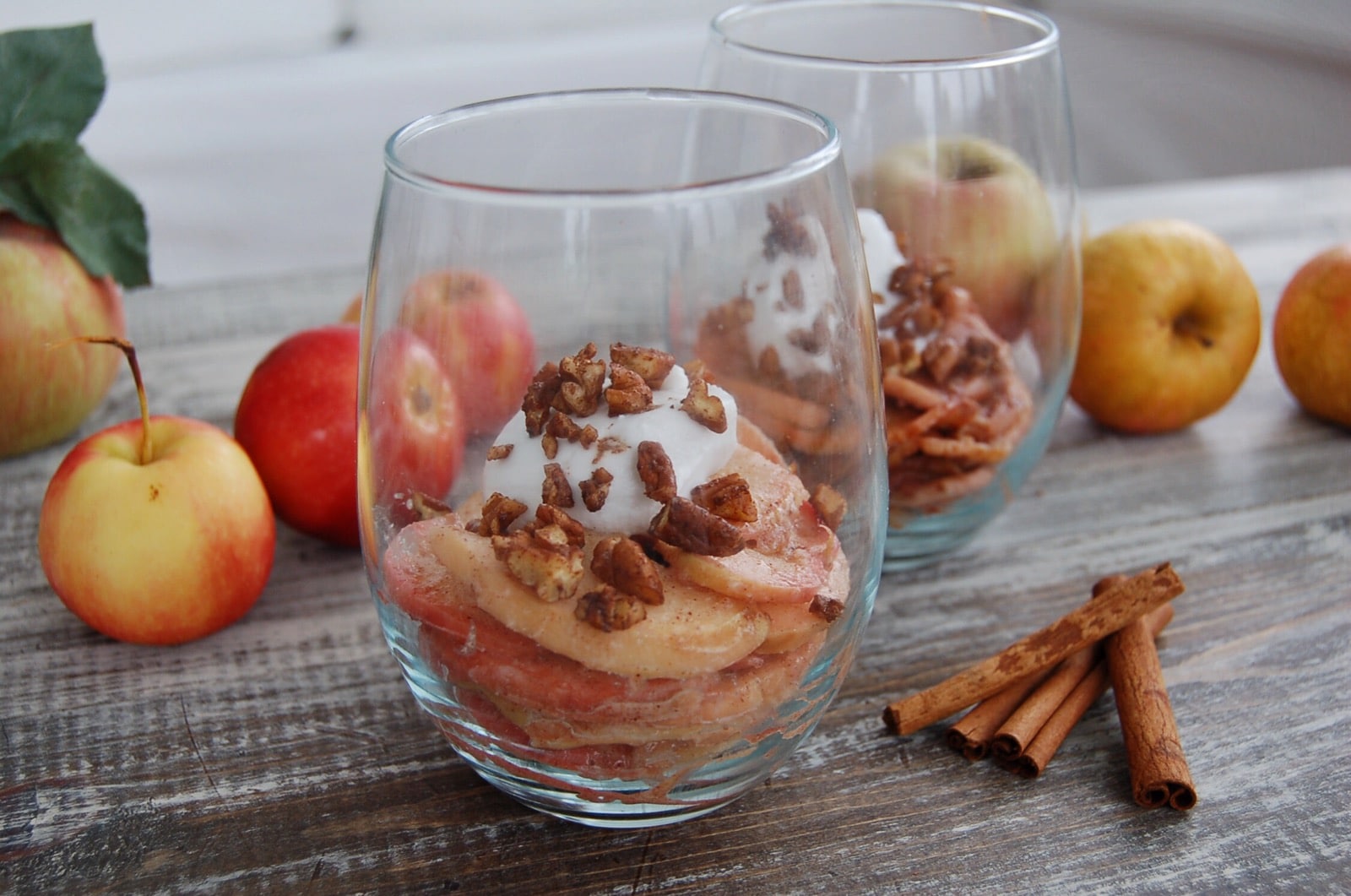 The inside of any pie is always the best part…so skip the crust with this vegan apple pie in a glass.
After a trip upstate to an organic apple farm last weekend, I had tons of apples, so my friend and I decided to bake them into a pie. My first attempt at a vegan, gluten-free pie crust was a fail, but the apples turned out ahh-mazing. So I figured, who needs a crust, anyway?!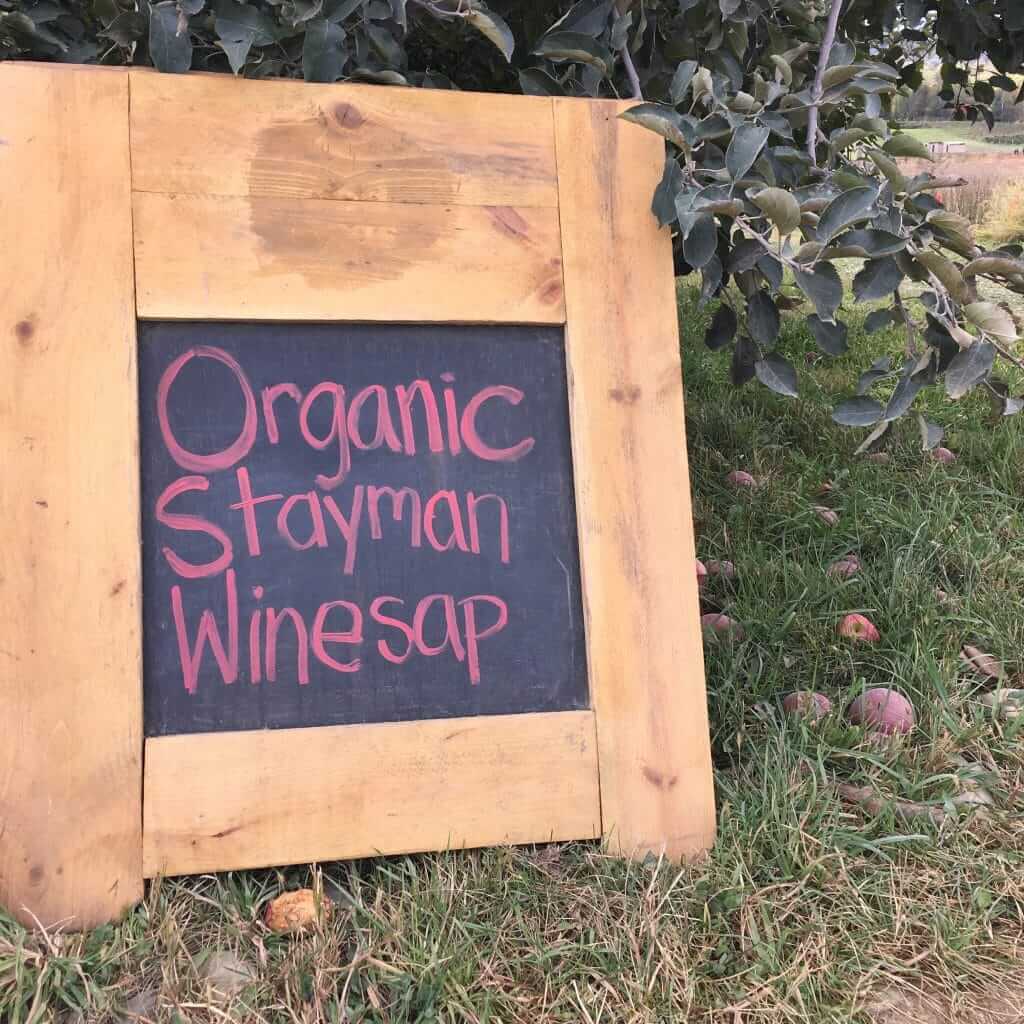 This is a fun weekend breakfast if you're having people over for the holidays, or you can make a batch for yourself on Sunday, and then just reheat throughout the week, or eat at room temperature…still absolutely delicious.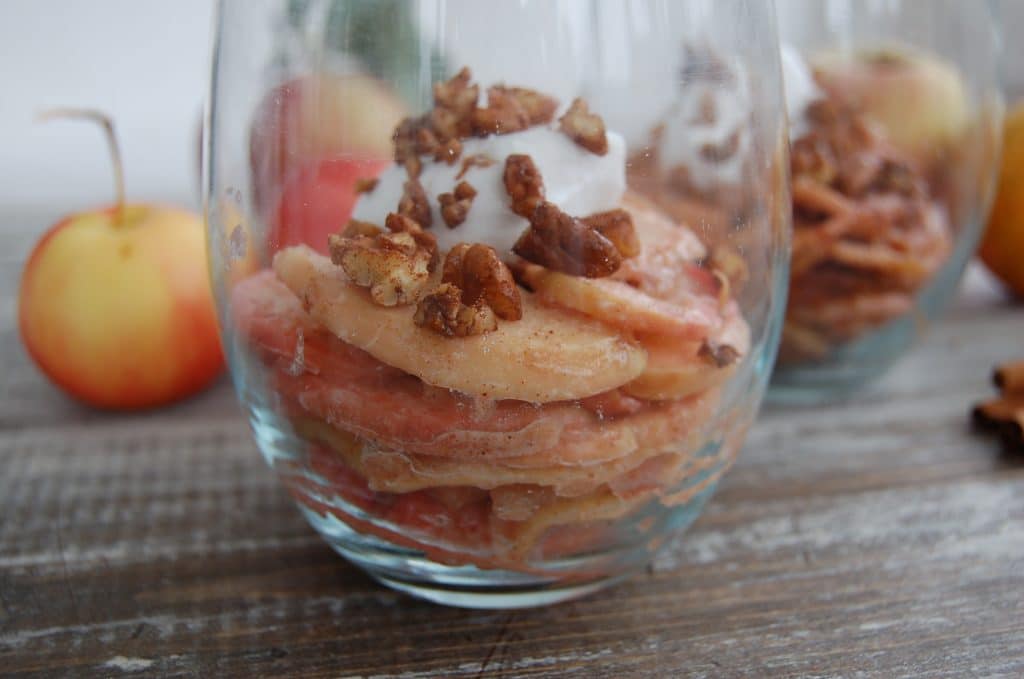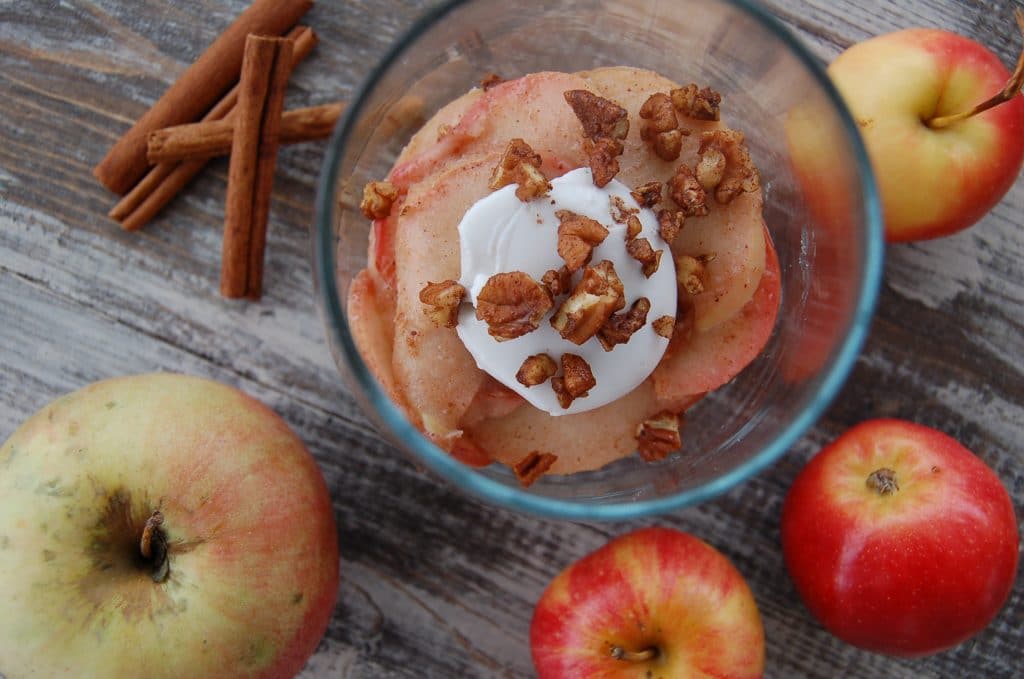 Vegan Apple Pie (Crustless)
Instructions
In a large bowl, combine apples with lemon and lemon zest, and make sure all pieces are coated thoroughly.

In a large pot over medium heat, add coconut oil, and then apples and lemon juice. Cook for 1 minute, to allow juices to seep out, before adding all remaining ingredients (spices, syrup, and flour).

Mix well to combine, and continue to cook for another 3-5 minutes, until apples are tender and soft.

Meanwhile, make the maple cinnamon pecans. Put pecans, cinnamon, and maple syrup in a bowl, and mix well to coat.

When the apples are done, spoon them into individual serving containers. Then top with a scoop of coconut cream** and the maple cinnamon pecans. Best served warm or room temperature.
Recipe Notes
*When you refrigerate canned coconut milk, the milk and cream separate, making it easy to scoop out.
You generally can't get cream from boxed coconut milk.
**Immediately after you take the can out of the refrigerator, open carefully. The cream will have risen to the top, and it will extend about 1/3 or 1/2 way down the can. Gently spoon out the cream, careful not to get any of the liquid beneath it. Reserve the coconut milk liquid for smoothies, soups, or other preparations.

Did you make this recipe?
Tag @mariamarlowe on instagram and hashtag #healthybymarlowe for a chance to be featured and win awesome prizes each month.
Clearer Skin in Just 3 Days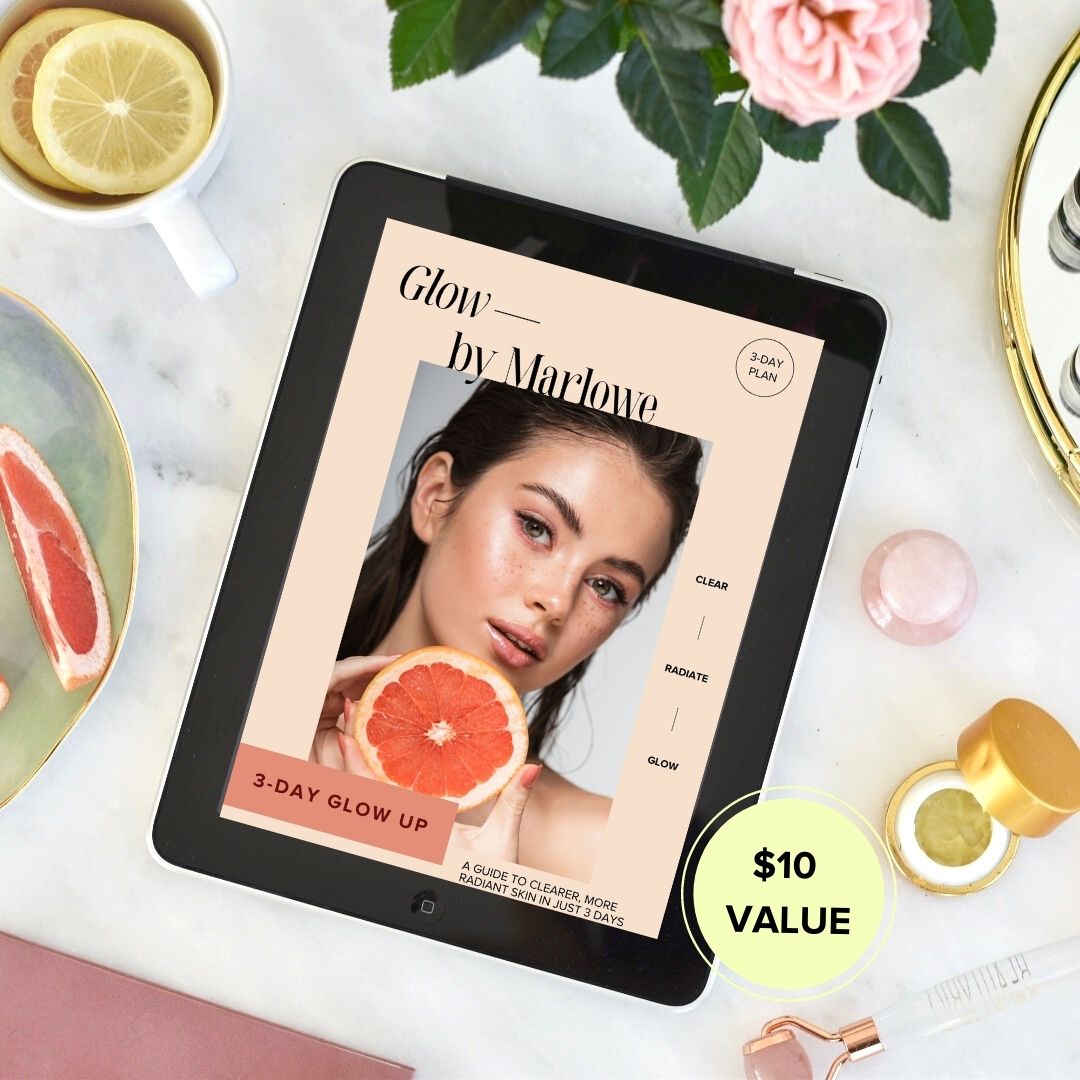 Sign up for my weekly newsletter to get the latest recipes, articles, & podcasts delivered to your inbox.

Plus, you'll receive The Glow Up Guide right away, a delicious 3-day meal plan to reduce redness and bumps, fast.