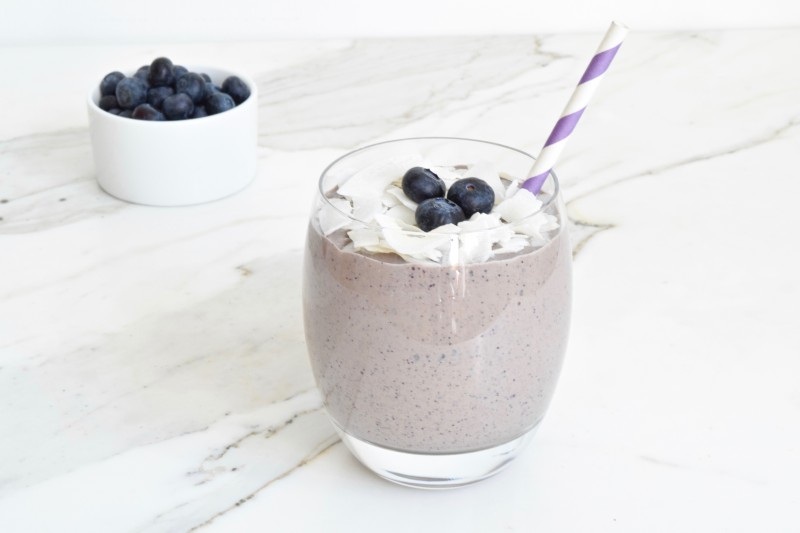 This delicious blueberry protein smoothie was inspired by one of my favorite Juice Press smoothies.
Blueberry Protein Smoothie is Perfect Post-Workout
It's important to get adequate protein after a workout, and this shake delivers just what you need.
It provides about 15 grams of plant-based protein from hemp seeds, almond butter, and chia seed.
Hemp seeds are the optimal "protein powder" in my opinion. They are a source of complete plant-based protein that are easy to digest (unlike some other protein powders, like whey or soy). A single serving size of hemp seeds – 3 tablespoons – provides 10 g of protein, 16% of your recommended daily intake of iron, and about 3 grams of omega 3, an essential fatty acid that provides anti-inflammatory benefits.
Chia Seeds help bulk up and thicken the smoothie, while also providing additional protein and omega-3s.
Similar to Juice Press F***ing Genius Blueberry Protein Smoothie
After a workout class or run in Central Park, I love swinging by our local juice bar, Juice Press to pick up either their Clean Green or F***ing Genius smoothies. I get them made fresh, as I do modify them a little bit. I think fruit is sweet enough, and always leave out the added coconut sugar as a sweetener. I also replace the protein powder with hemp seeds. So, this Blueberry Protein Smoothie is a riff on their F***ing Genius Smoothie. It's really thick, almond-y, and delicious.
Try This Blueberry Protein Smoothie
If you try this recipe, let me know! Leave a comment, rate it (by clicking the stars in the upper right of the recipe card, below), and don't forget to tag a photo @mariamarlowe or #mariamarlowe on Instagram or Facebook. I'd love to see what you come up with!
Blueberry Protein Smoothie
Ingredients
Toppings (Optional)
Instructions
Add all ingredients to a high speed blender, and blend on high until smooth consistency is formed. Top with coconut and blueberries if desired.
Recipe Notes
To freeze banana, simply peel, break in half, put in a ziploc bag, and freeze overnight. You can freeze multiple bananas at once, and they should last 2-3 months in a freezer proof bag.

Did you make this recipe?
Tag @mariamarlowe on instagram and hashtag #healthybymarlowe for a chance to be featured and win awesome prizes each month.
Clearer Skin in Just 3 Days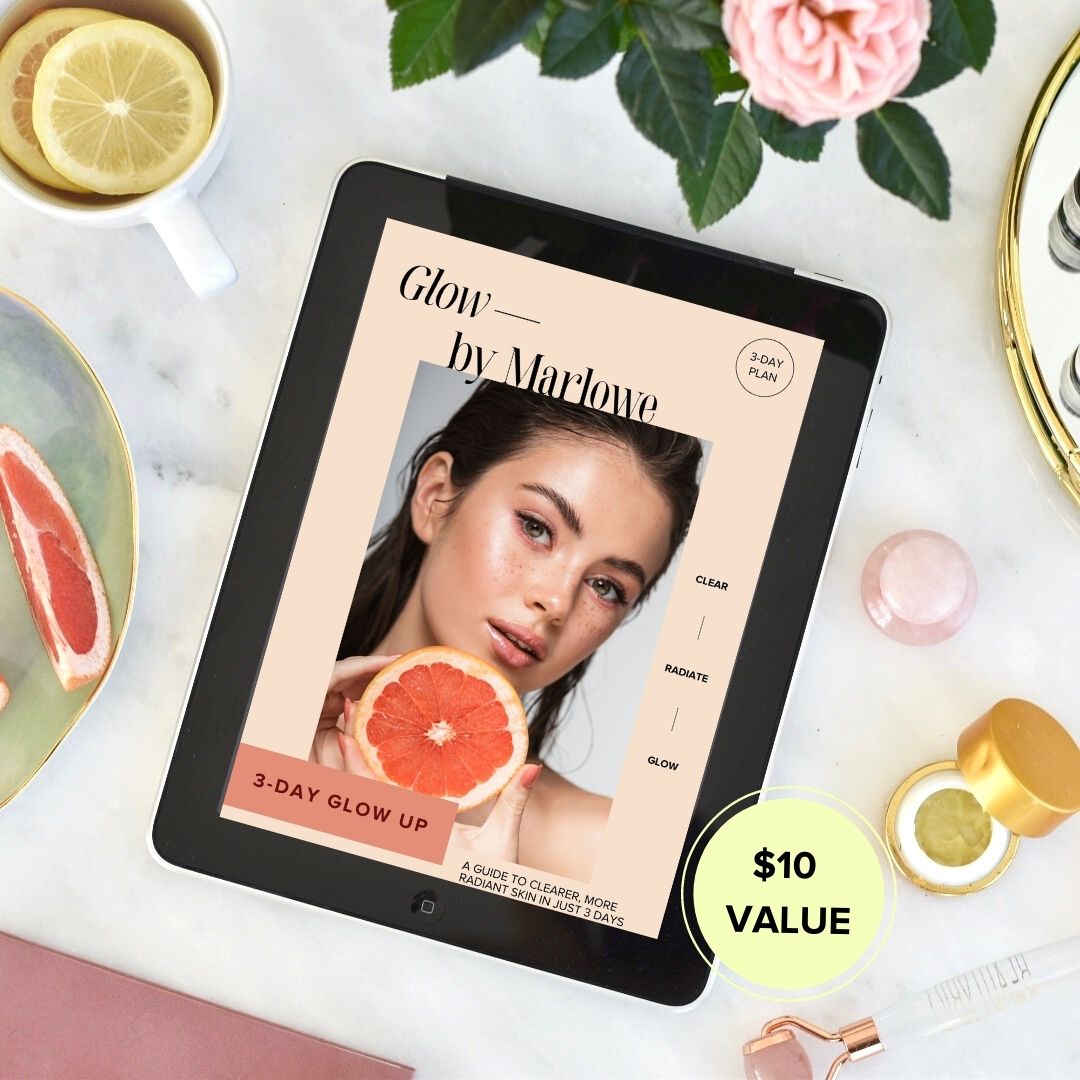 Sign up for my weekly newsletter to get the latest recipes, articles, & podcasts delivered to your inbox.

Plus, you'll receive The Glow Up Guide right away, a delicious 3-day meal plan to reduce redness and bumps, fast.