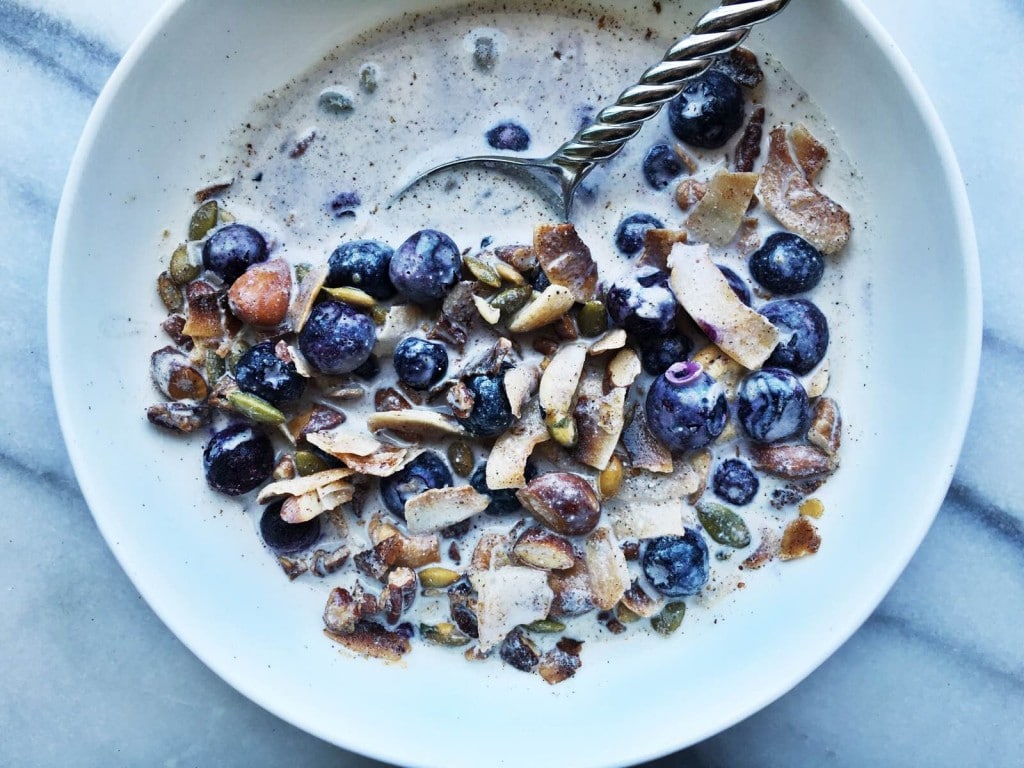 Ditch the sugary packaged stuff and make your own healthy granola.
Granola is one of those foods that has a healthy halo around it…people tend to think it's healthy, but in reality, it's often little more than a sugar bomb.
Same thing with cereal – even the healthy sounding ones – are usually purely empty calories, made from little more than processed wheat, corn, and sugar, a trifecta for weight gain and inflammation.
This healthy granola recipe is hearty and filling…a little goes a long way in keeping you satiated. That's because it's not made with any empty calories. Every ingredient is loaded with nutrients you need. Fiber, protein, vitamins, minerals…this cereal has it all.
You can serve it with fresh or frozen blueberries (I actually prefer frozen!) and my homemade hemp milk.
Nutola Granola
Instructions
Preheat oven to 375.

In a large bowl, combine all granola ingredients and mix well, until all nuts and seeds are coated in oil and cinnamon.

Lay out flat on a baking sheet, and bake for about 10 minutes, just until the coconut starts to get golden brown. Cool and store in an airtight container like a mason jar.

Serve with hemp milk (or your favorite plant milk) and frozen blueberries (or your favorite fruit).
Recipe Notes
*Be sure to use coconut flakes (the larger chip like pieces...some brands sell them as coconut smiles), not shredded coconut.

Did you make this recipe?
Tag @mariamarlowe on instagram and hashtag #healthybymarlowe for a chance to be featured and win awesome prizes each month.
Clearer Skin in Just 3 Days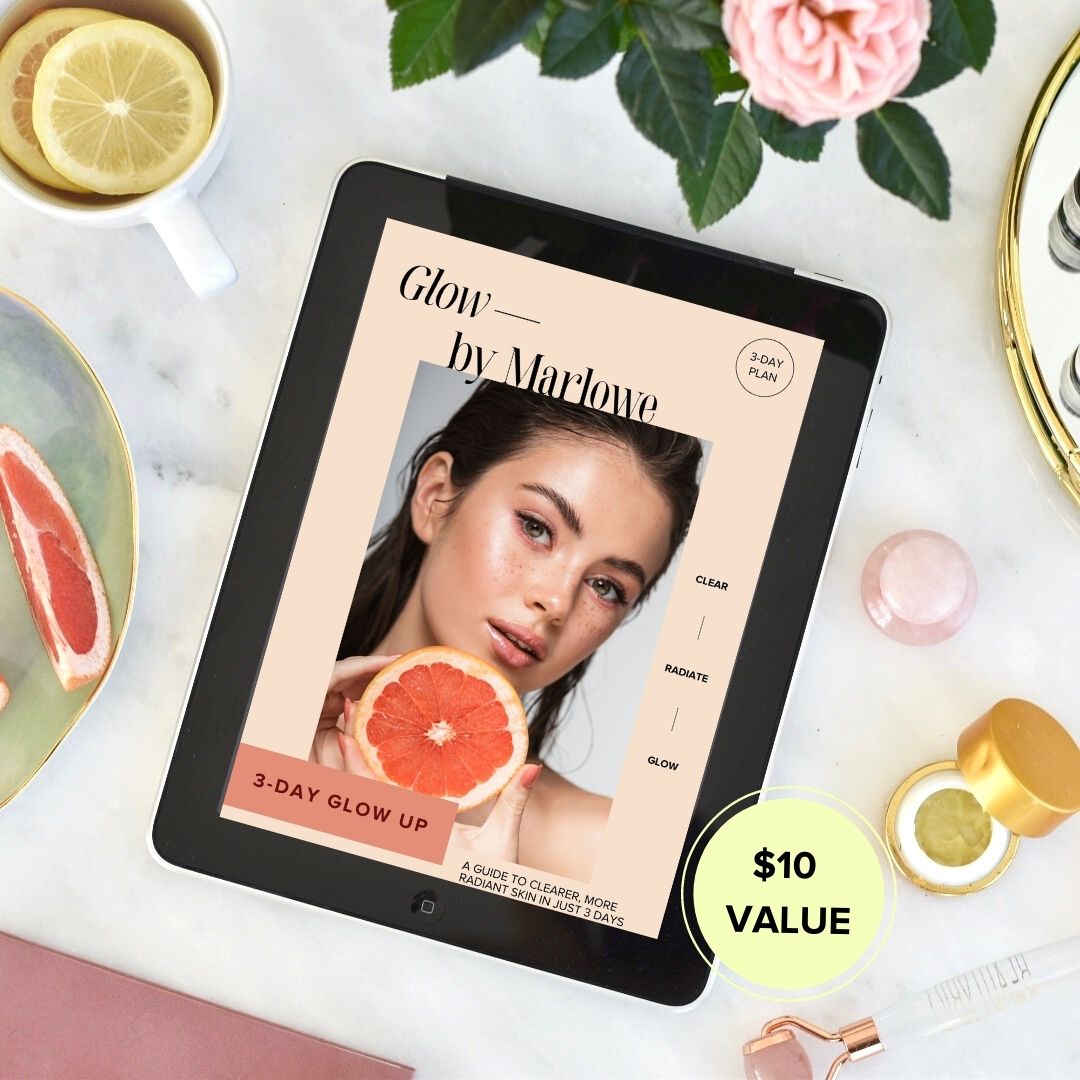 Sign up for my weekly newsletter to get the latest recipes, articles, & podcasts delivered to your inbox.

Plus, you'll receive The Glow Up Guide right away, a delicious 3-day meal plan to reduce redness and bumps, fast.