Ditch the sugary packaged stuff and make your own healthy granola.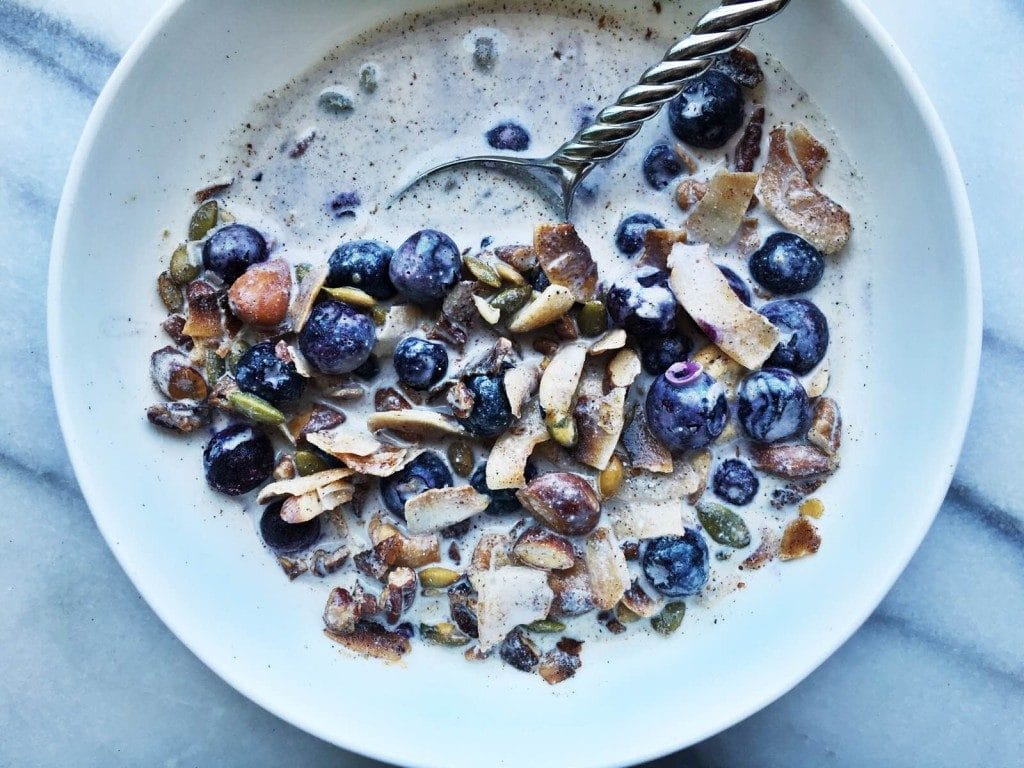 Granola is one of those foods that has a healthy halo around it…people tend to think it's healthy, but in reality, it's often little more than a sugar bomb.
Same thing with cereal – even the healthy sounding ones – are usually purely empty calories, made from little more than processed wheat, corn, and sugar, a trifecta for weight gain and inflammation.
This healthy granola recipe is hearty and filling…a little goes a long way in keeping you satiated. That's because it's not made with any empty calories. Every ingredient is loaded with nutrients you need. Fiber, protein, vitamins, minerals…this cereal has it all.
You can serve it with fresh or frozen blueberries (I actually prefer frozen!) and my homemade hemp milk.
In a large bowl, combine all granola ingredients and mix well, until all nuts and seeds are coated in oil and cinnamon.

Lay out flat on a baking sheet, and bake for about 10 minutes, just until the coconut starts to get golden brown. Cool and store in an airtight container like a mason jar.

Serve with hemp milk (or your favorite plant milk) and frozen blueberries (or your favorite fruit).
*Be sure to use coconut flakes (the larger chip like pieces...some brands sell them as coconut smiles), not shredded coconut.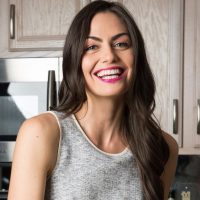 Maria Marlowe
Maria Marlowe is a holistic nutrition and wellness coach who uses real food to help her clients improve their health, weight, and skin. She offers a 28-day healthy eating meal plan that teaches you how to batch cook, as well as one to clear up acne. Her most popular program is EatSLIM, a 10-week online group glass that guides participants to develop healthy eating habits that stick – and lose weight, boost their metabolism, improve their digestion, and quit sugar.
She writes healthy and delicious plant-based recipes for her popular blog. She is also the author of the #1 New Release on Amazon, The Real Food Grocery Guide, the most practical guide to selecting the healthiest foods, without going broke, which has been praised by Dr. Oz and InStyle magazines. You can find her on instagram @mariamarlowe.