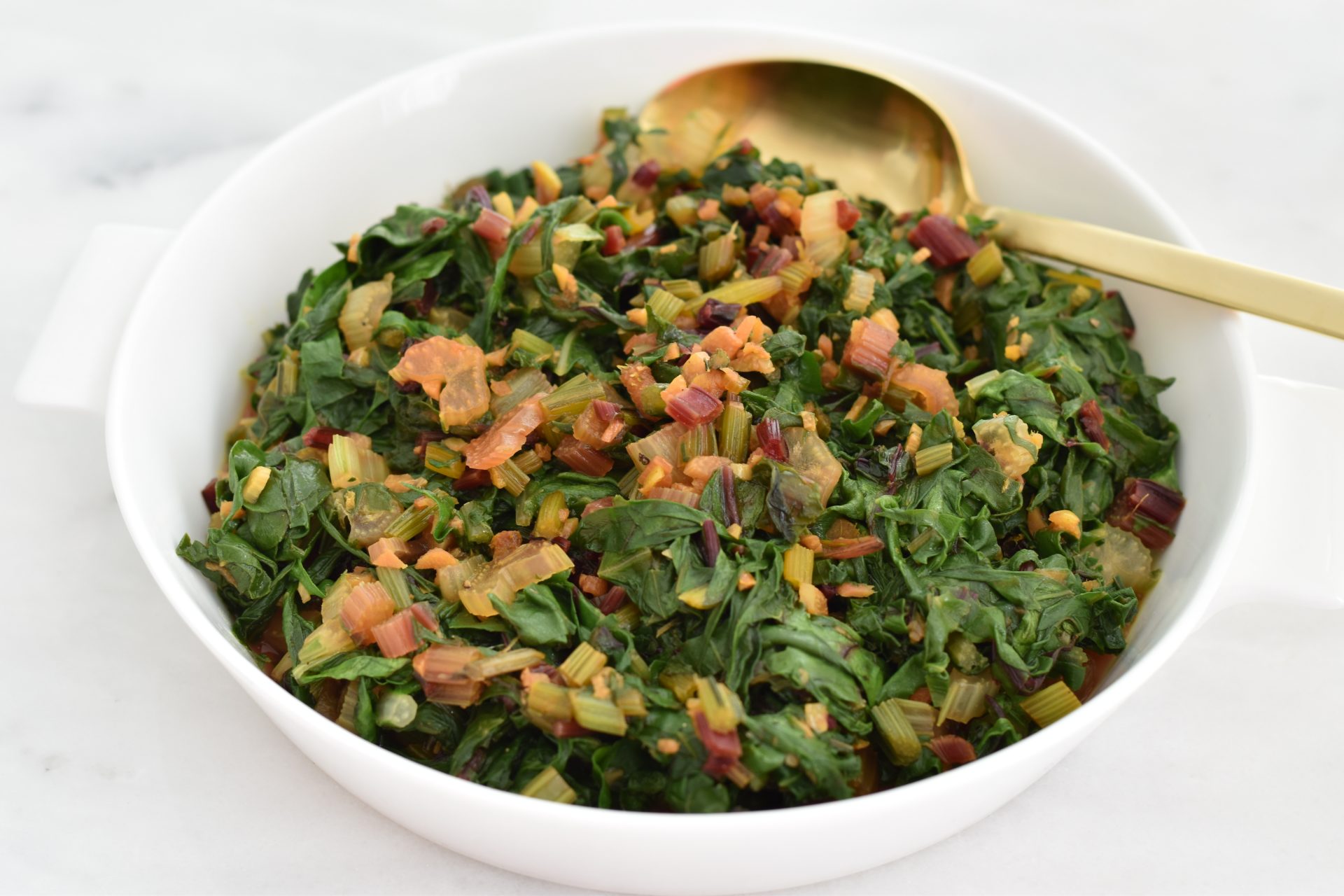 This simple garlic sautéed chard recipe will make it easy to get your daily dose of greens in. It's both delicious and fast, ready in less than 10 minutes.
You can use a small bunch of chard for yourself if it is the only vegetable you're having as part of your healthy plate.
Garlic Sautéed Chard
Instructions
Heat a pan over medium heat.

Add olive oil to coat.

Add garlic, turmeric, and chard stems. Cook for 2 minutes.

Then add the leaves and cook until they're wilted, about 3 minutes.

Season with salt and black pepper to taste.
Recipe Notes
Try adding chopped ginger, and/or chopped onions and/or chopped jalapeño at the same time as garlic. Adds a slightly different flavor. You can also use this with any other dark leafy green, although for kale, I recommend discarding the stem.

Did you make this recipe?
Tag @mariamarlowe on instagram and hashtag #healthybymarlowe for a chance to be featured and win awesome prizes each month.
Download Real Food Remedies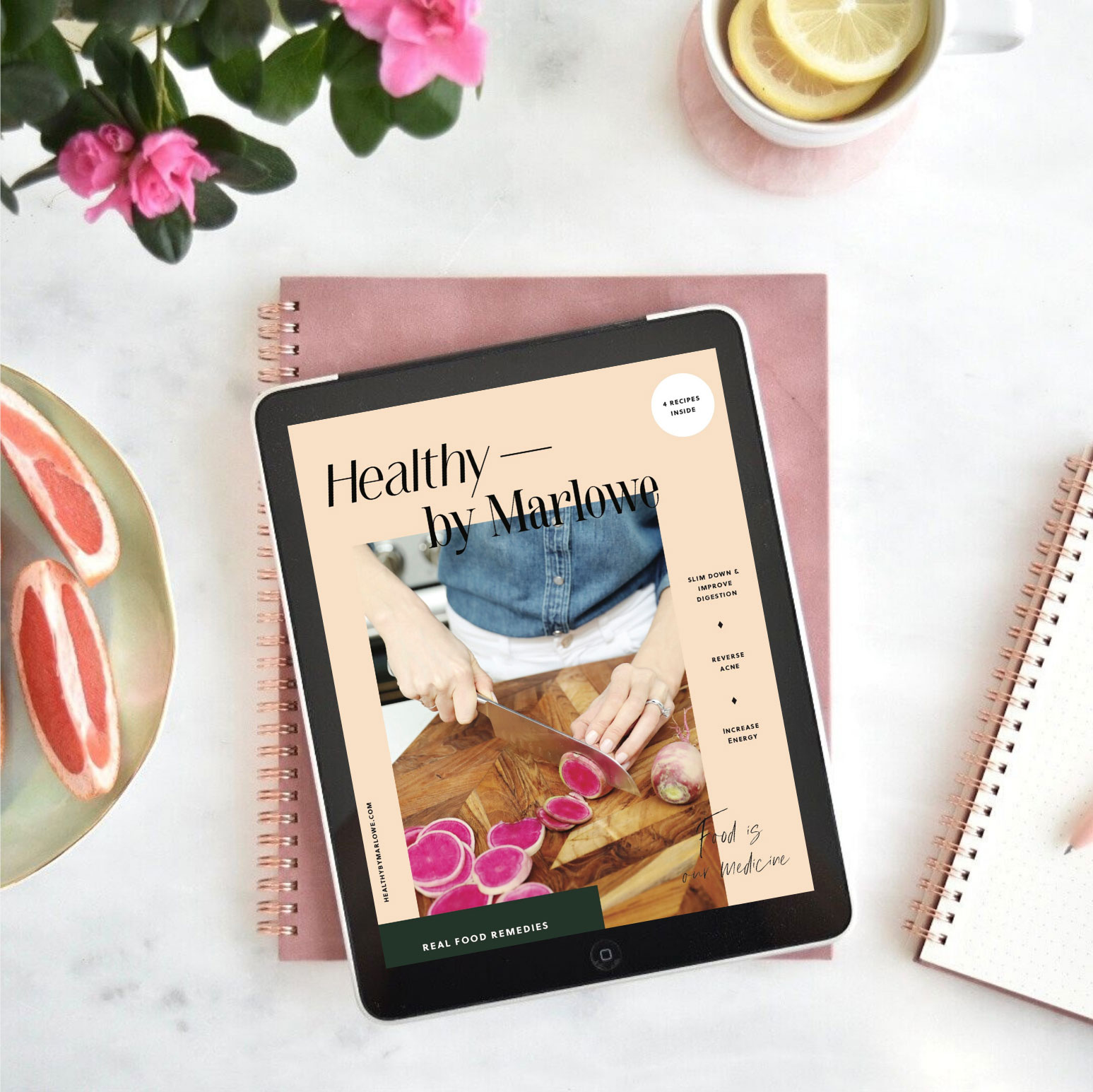 Sign up for my weekly newsletter to get the latest recipes, articles, & podcasts delivered to your inbox.

Plus, you'll receive Real Food Remedies right away, a guide to the top foods & recipes to help you slim down, banish digestive issues, reverse acne, & feel more energized.