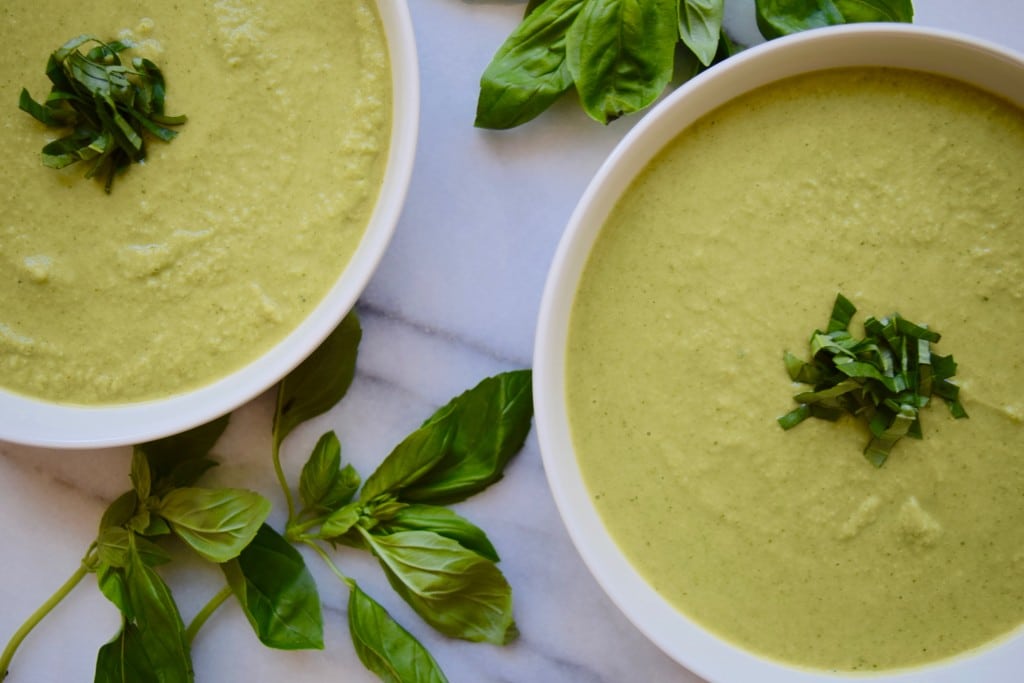 You spring clean your home, so why not your bod? This delicious Broccoli Basil Bisque will help you do just that.
I often get emails (Or instagrams!) from people who have tried the free 3-day Spring Detox and loved not just the taste….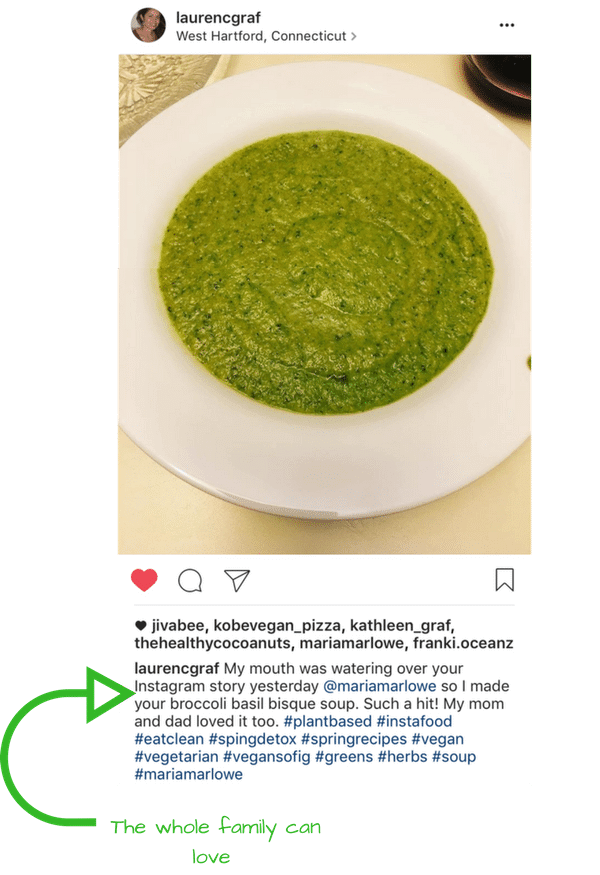 But, the results, too, such as better regularity, a flatter stomach, and even shedding a few pounds. All the while, never feeling hungry, of course!

Until now, the Broccoli Basil Bisque Soup has only been available in the 3-Day Spring Detox, but I'm sharing it with you here. Just too good to pass up! If you want the full 3-day meal plan, be sure to sign up for it through that link!

Try This Broccoli Basil Soup
If you try this recipe, let me know! Leave a comment, rate it (by clicking the stars in the upper right of the recipe card, below), and don't forget to tag a photo @mariamarlowe or #healthybymarlowe on Instagram or Facebook. I'd love to see what you come up with!
Broccoli Basil Soup
Instructions
Lightly steam* broccoli for about 5 minutes, or until it turns bright green.

Meanwhile, in a separate pan, heat the oil over medium low. Add the garlic, ginger, and beans. Saute about 3-4 minutes. Add the steamed broccoli, cook for another minute or two, and then lastly add the fresh basil and stir until completely wilted, which will be 30 seconds to a minute. Remove from heat.

Next, transfer broccoli bean mixture to a Vitamix or high speed blender. Add the vegetable broth.

Process on high for about a minute, until a creamy and uniform consistency is formed.

Pour into bowls and serve immediately (it will still be warm, so no need to reheat).

Refrigerate leftovers for up to 3 days.
Recipe Notes
*If you don't have a steamer, simply pour about 1/4-1/2 inch water in the bottom of a large pot, place broccoli in, cover, and let steam for 3-4 minutes. Drain.

Did you make this recipe?
Tag @mariamarlowe on instagram and hashtag #healthybymarlowe for a chance to be featured and win awesome prizes each month.
Clearer Skin in Just 3 Days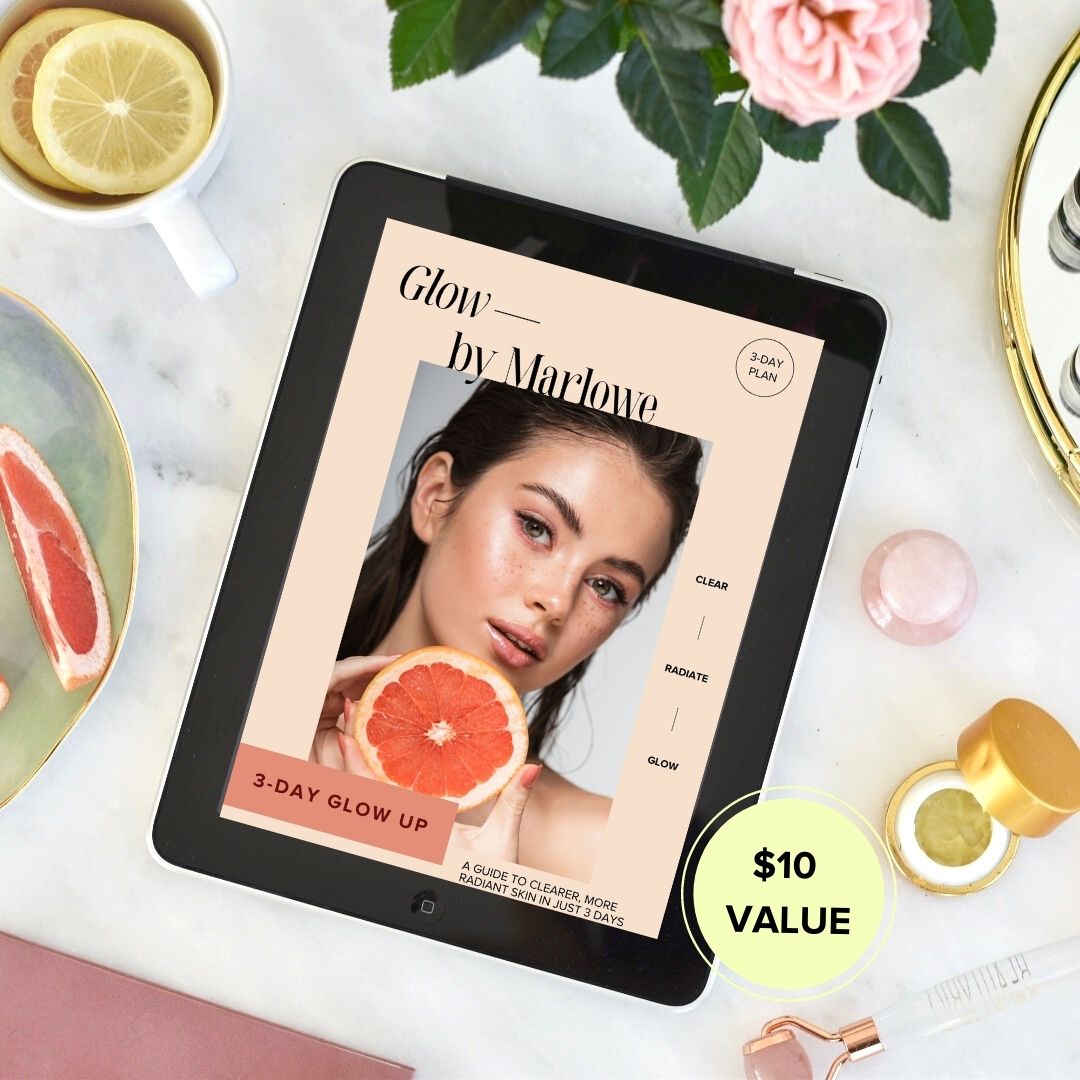 Sign up for my weekly newsletter to get the latest recipes, articles, & podcasts delivered to your inbox.

Plus, you'll receive The Glow Up Guide right away, a delicious 3-day meal plan to reduce redness and bumps, fast.