Upgrade your BBQ with a black bean and quinoa burger.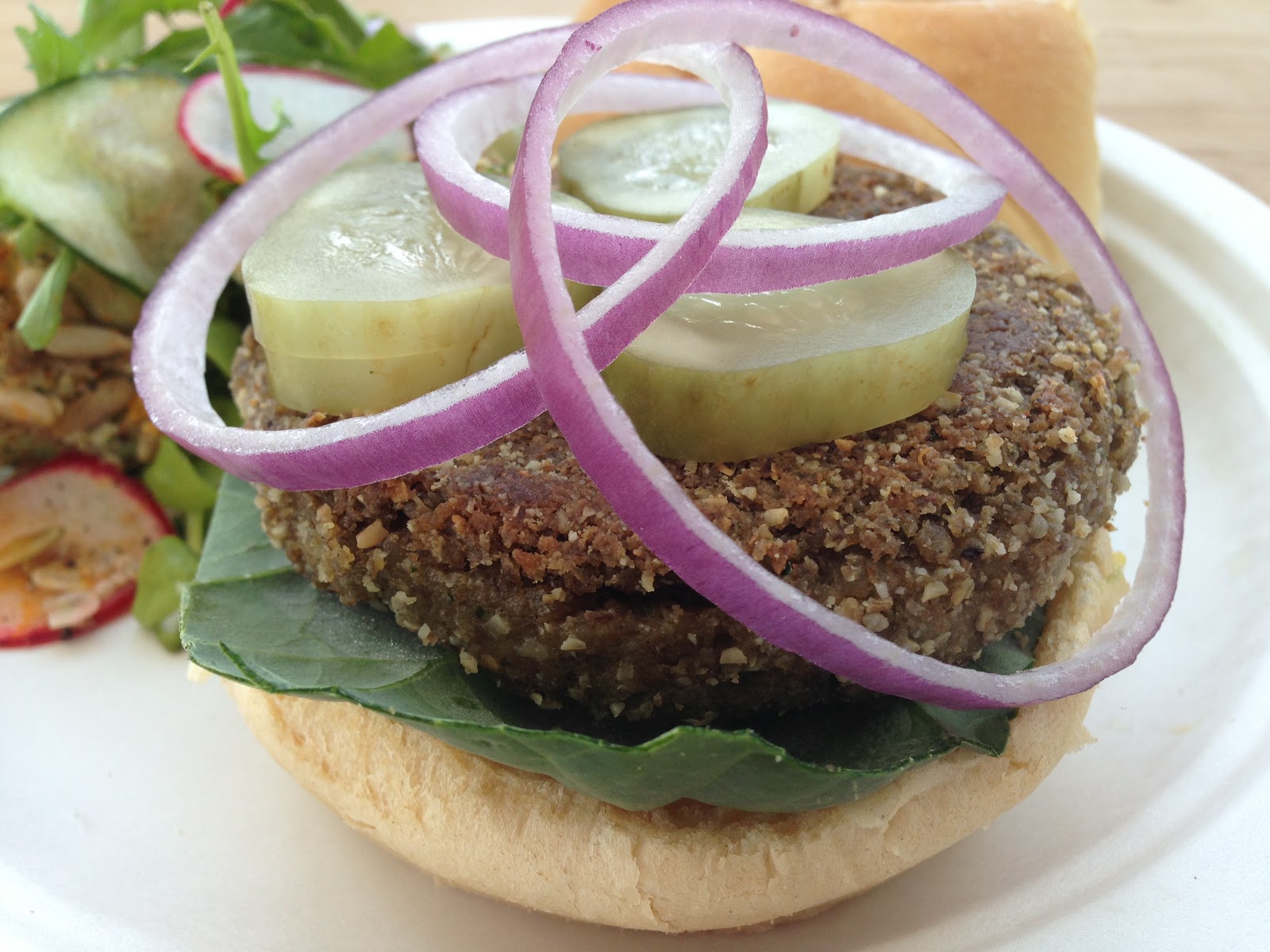 I've got summer on the brain, particularly beaches, bikinis, and burgers. In the recipe below, the BBQ staple gets a plant-based makeover. This vegan black bean burger is packed with protein, and while it may seem like a lot of steps, it's relatively easy to make. It's even easier if you have leftover quinoa prepared the day before.
Experiment adding in veggies like corn, carrots, or beets for a flavorful vitamin boost.
First, make quinoa: bring water and quinoa to a boil, then reduce heat and cook covered for about 10 minutes, until all water is absorbed. Let cool completely.

Meanwhile, mix flax in a small bowl with warm water. Set aside.

Using medium-low heat, warm up about 2 tsp. of oil in a pan, or enough to coat the bottom.

Sauté shallot, garlic, and all spices (except salt) for about 2 minutes. Stir occasionally. The shallot and garlic should not brown, you just want them lightly cooked and translucent. Remove from heat and set aside to cool for a minute.

Put black beans, parsley, salt, and cooled shallot mixture into a high-speed blender or food processor. Blend until just combined. (You could stop here and have a delicious black bean mash.)

Add the quinoa, flax mixture, and a heaping ¼ cup of the oat flour into the blender, and continue mixing, until thoroughly combined and you have a paste.

Scoop out the paste, roll into balls and then press into a patties. It will be slightly sticky. Coat the patties thoroughly in the remaining oat flour, as if you are breading it.

Heat a pan to medium-low, and put just enough oil to cover the bottom. Let patties cook for 3 minutes, flip over, and cook an additional 3 minutes on the other side. You may have to cook in batches depending on the size of your pan.

Serve on a salad of chopped romaine lettuce, and dress with a little bit of salt, pepper, olive oil, and whole grain mustard. If reserving additional servings for use late in the week, wait to prepare romaine lettuce salad for them until just before serving.
*If you use olive oil, be sure to use a medium-low temperature, so that the oil doesn't smoke.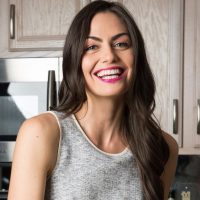 Maria Marlowe
Maria Marlowe is a holistic nutrition and wellness coach who uses real food to help her clients improve their health, weight, and skin. She offers a 28-day healthy eating meal plan that teaches you how to batch cook, as well as one to clear up acne. Her most popular program is EatSLIM, a 10-week online group glass that guides participants to develop healthy eating habits that stick – and lose weight, boost their metabolism, improve their digestion, and quit sugar.
She writes healthy and delicious plant-based recipes for her popular blog. She is also the author of the #1 New Release on Amazon, The Real Food Grocery Guide, the most practical guide to selecting the healthiest foods, without going broke, which has been praised by Dr. Oz and InStyle magazines. You can find her on instagram @mariamarlowe.