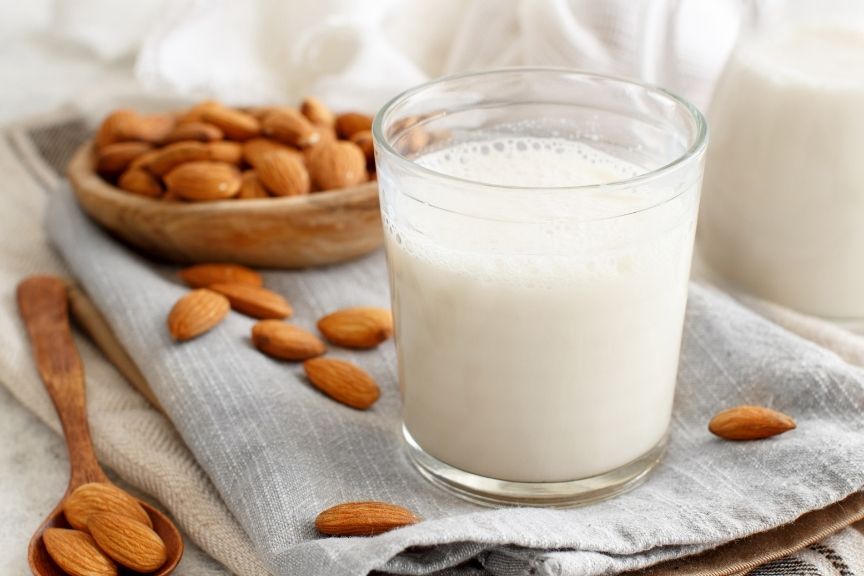 When you taste this, you will never buy store-bought almond milk, again. It is absolutely heavenly. The best part? It takes less than 5 minutes, and you don't need a nut milk bag or a Vitamix to make the best almond milk recipe ever.
Almond milk and other dairy-free milk alternatives are more popular than ever. Unfortunately, many of them, have additives, sugar, and fillers that make them less desirable…but you can't beat the convenience.
Until recently, if I wanted almond milk, I would soak almonds, put them through a Vitamix, and then squeeze the milk out of the nuts with a nut milk bag…which is a tad labor-intensive and time-consuming.
Best Almond Milk Recipe
Enter this, the best almond milk recipe, ever, which uses one key secret ingredient to give you all the almond-y goodness, without the hard work.
Not only does it taste rich, creamy, and fresh almond-y, it is so easy, and inexpensive, to make.
So, what's the secret ingredient?
Almond Butter.
View this post on Instagram
Tips for Making the Best Almond Milk Recipe, Ever
Use raw almond butter. Raw almond butter gives you a fresh, clean, almond-y flavor, compared to the roasted kinds (although using roasted almond butter is still good!)
Avoid almond butter with additives. Just like almond milk, almond butter can have sneaky additives, like palm oil, sugar, and salt which you want to avoid. Always read the ingredient list, and ideally, choose almond butter with just almonds.
Try this Recipe
If you try this recipe, let me know! Leave a comment, rate it (by clicking the stars in the upper right of the recipe card, below), and don't forget to tag a photo @mariamarlowe or #healthybymarlowe on Instagram. I'd love to see what you come up with!
Almond Milk
Instructions
Add all ingredients to a blender and blend on high until smooth. There may be a small bit of sediment from the date, which you can strain out, if you wish.

Tastes even better cold, so refrigerate for at least an hour.
Recipe Notes
Check the ingredient list of your almond butter. Ideally use raw, or at the minimum, one that only contains almonds (not other oils and sugar).

Did you make this recipe?
Tag @mariamarlowe on instagram and hashtag #healthybymarlowe for a chance to be featured and win awesome prizes each month.
Clearer Skin in Just 3 Days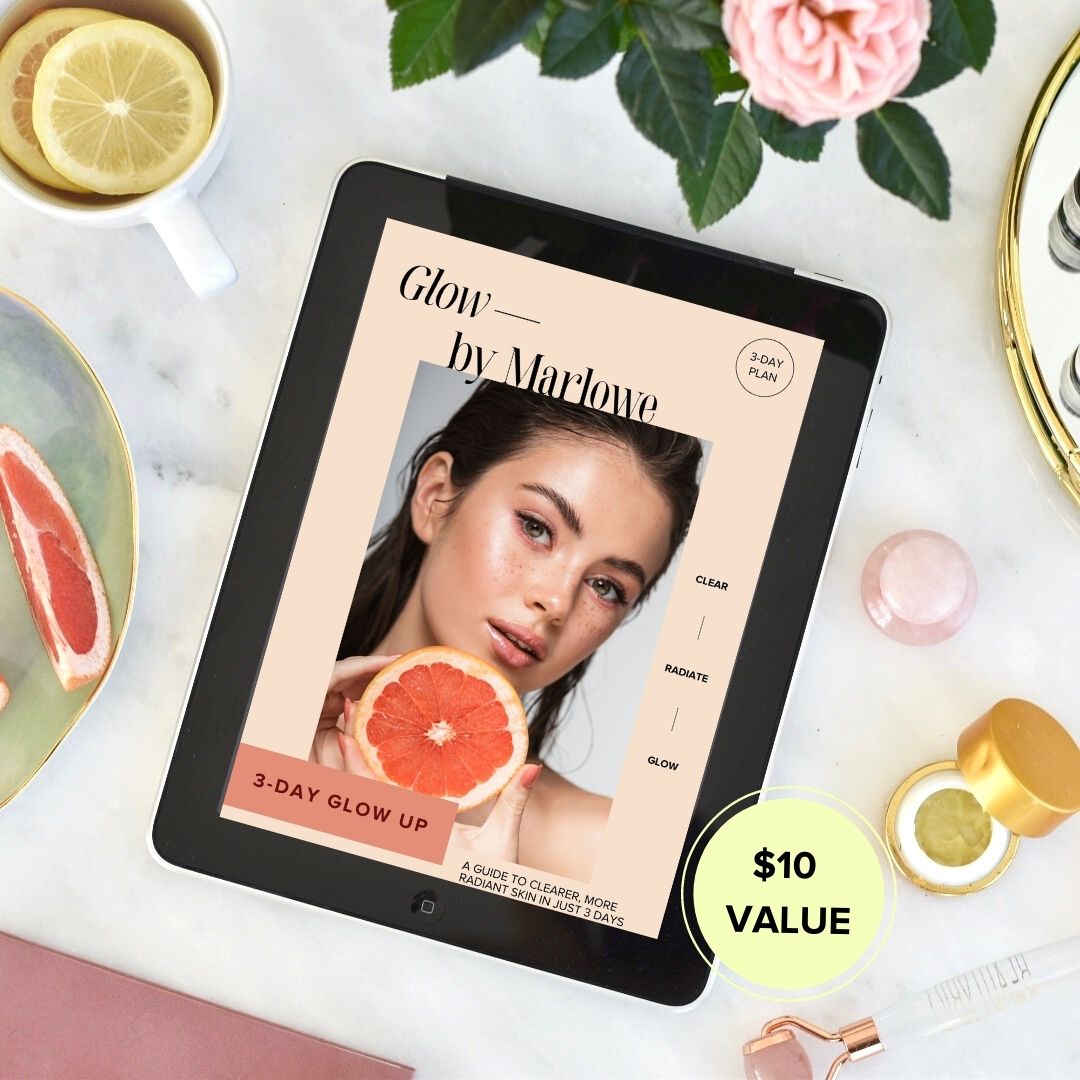 Sign up for my weekly newsletter to get the latest recipes, articles, & podcasts delivered to your inbox.

Plus, you'll receive The Glow Up Guide right away, a delicious 3-day meal plan to reduce redness and bumps, fast.