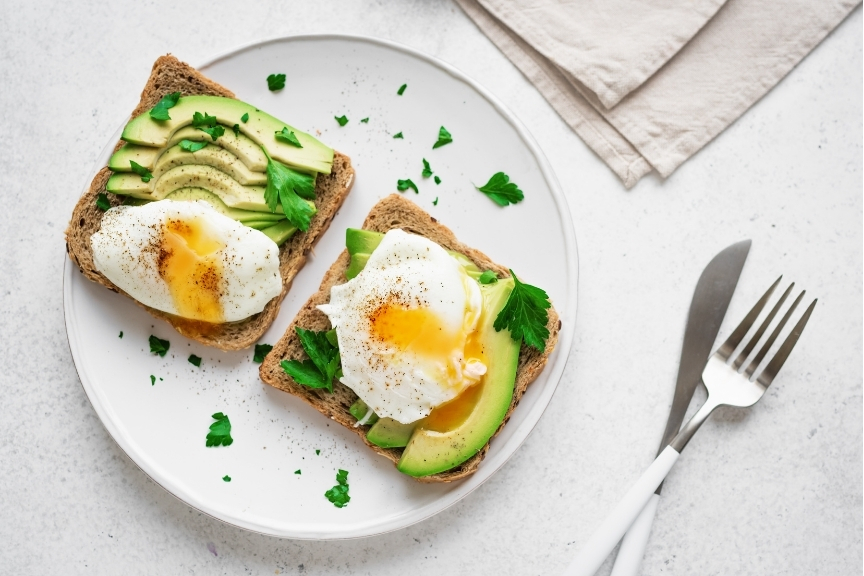 Poached eggs are the perfect easy breakfast recipe and ready in less than 5 minutes. Follow this easy recipe for the perfect poached eggs, every time!
3 Key tips to get the perfect poached eggs: 
Strain the eggs in a fine-mesh sieve to get rid of runny/watery yolk

Add 1 tablespoon of vinegar to the water – helps the whites stay together, and doesn't alter the flavor
Make a vortex by stirring before adding the egg to retain the round egg shape
Perfect Poached Eggs
Instructions
Bring a large pot of water to boil.

Place a fine-mesh sieve over a small bowl and crack an egg into it. The yolk and most of the white will stay in the sieve, while the thin liquid part will fall to the bowl. Reserve the liquid part for another use (like scrambled eggs).

Transfer the egg to a small bowl.

Once water is boiling, turn it to low or off completely. Add one tablespoon of white vinegar to the pot and stir repeatedly to create a vortex.

Pour the egg into the middle of the vortex and set a timer for 3 minutes.

Use a slotted spoon to remove the egg once the timer is up and serve immediately.

Did you make this recipe?
Tag @mariamarlowe on instagram and hashtag #healthybymarlowe for a chance to be featured and win awesome prizes each month.
Clearer Skin in Just 3 Days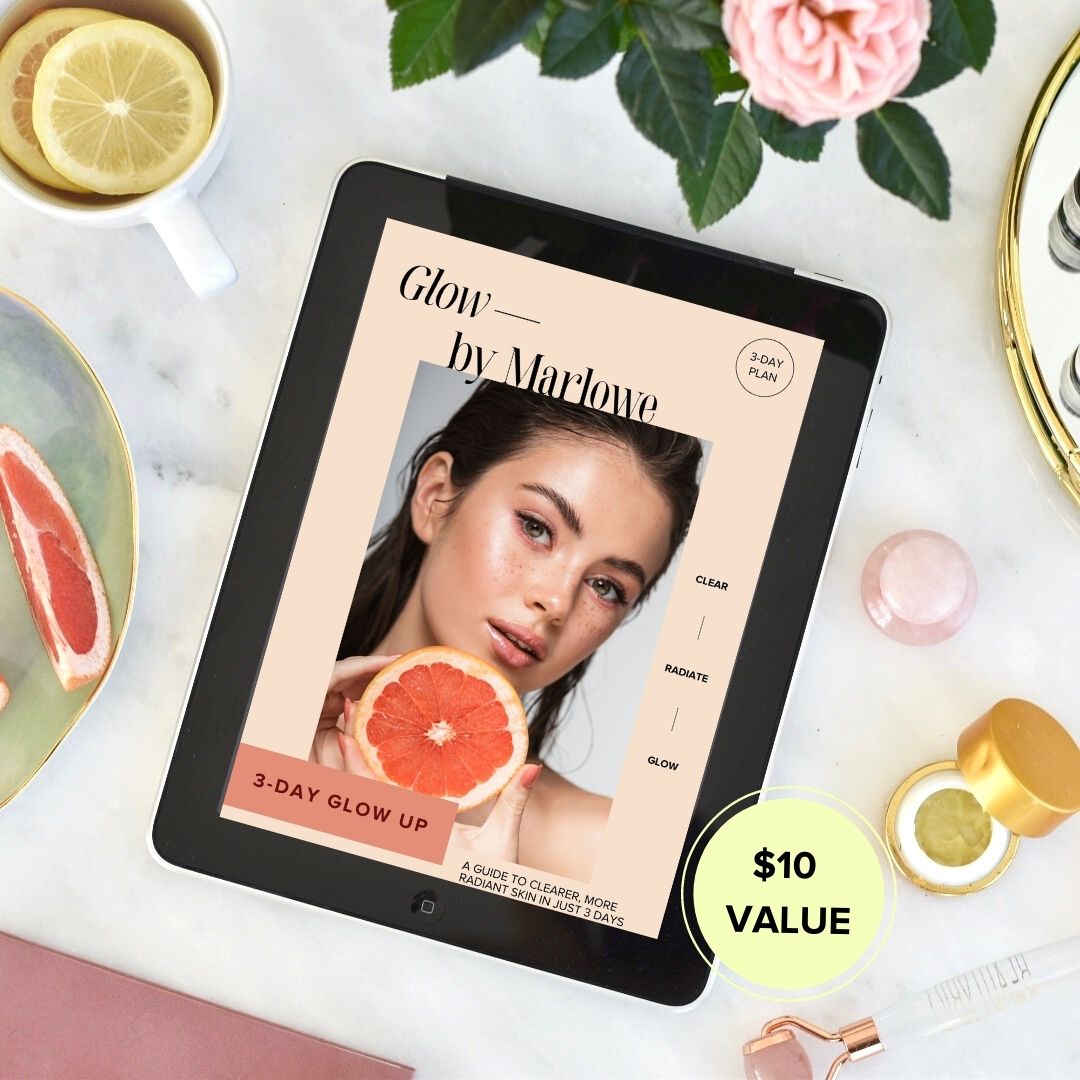 Sign up for my weekly newsletter to get the latest recipes, articles, & podcasts delivered to your inbox.

Plus, you'll receive The Glow Up Guide right away, a delicious 3-day meal plan to reduce redness and bumps, fast.