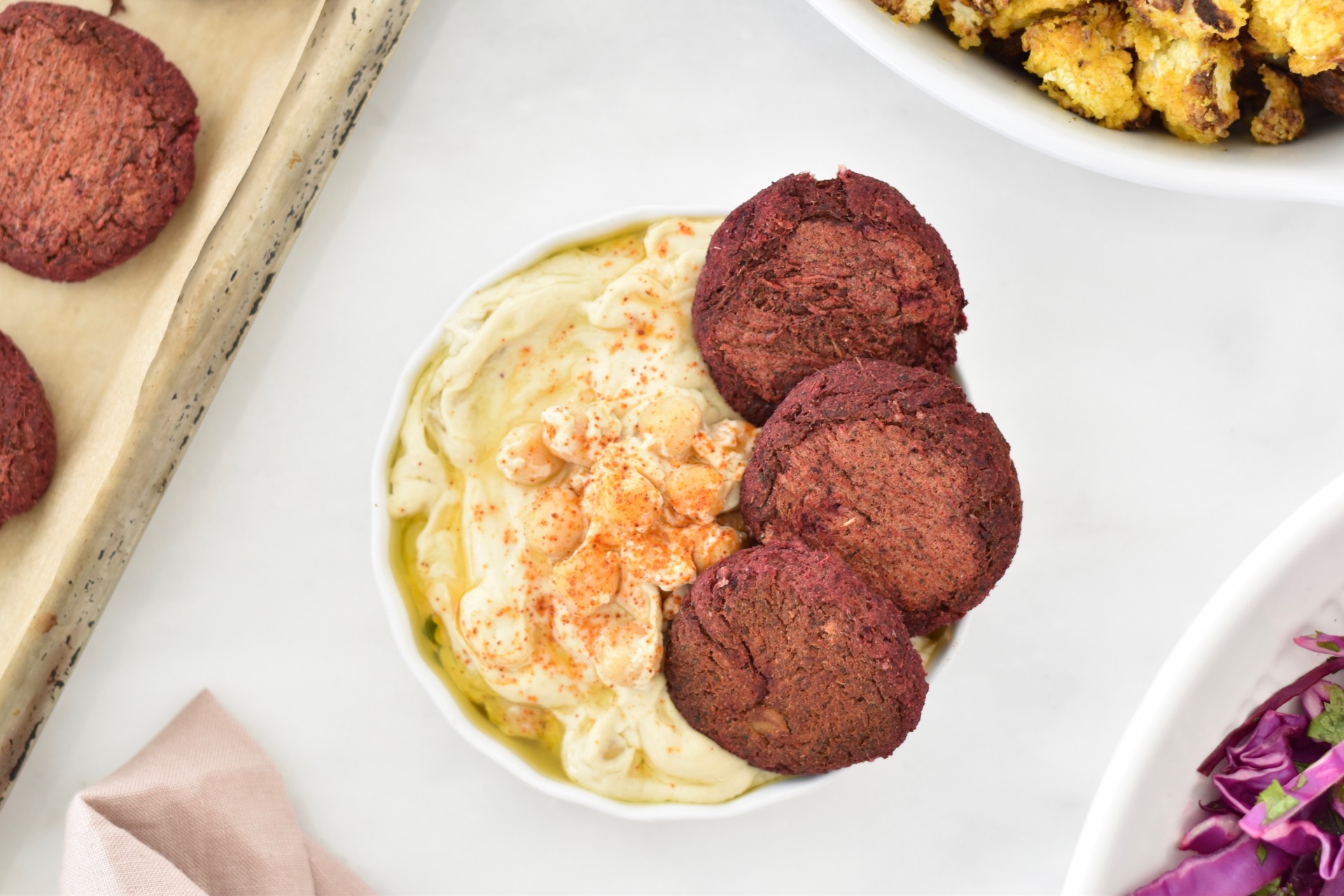 Next time you make vegetable juice at home, don't throw away the pulp! The pulp contains fiber and can be used to create delicious things, like veggie burgers, falafel, crackers, chips, cookies, and more. You can refrigerate the juice pulp in an air-tight container for a few days until you're ready to use it.
Juice Pulp Recipe
For this recipe, first make yourself a delicious beet, carrot, and parsley juice. Then you'll use the leftover pulp for the falafel. Serve with hummus and roasted veggies for a complete meal.
(PS this is my favorite juicer. It's affordable, easy to clean, retains maximum nutrition, and prevents foam.)
Beets Support Athletic Performance
Beet juice is especially great pre-workout as beets contain nitrate which the body converts to nitric oxide.
Studies indicate that vegetables high in nitrate promote improved health and athletic performance.(1)
Nitric oxide can increase blood flow, improve lung function (2), and strengthen muscle contractions (3), so many athletes turn to beet juice to boost their athletic endurance and performance.
Beet & Carrot Juice Pulp Falafel
Instructions
Preheat the oven to 400F/ 200C.

Juice the beets, carrot, and parsley. Drink the juice, and put the pulp in a food processor or blender. Set aside. 

Meanwhile, heat a medium sized skillet over medium heat, add the oil. Saute the onions for 4-5 minutes stirring occasionally, then add the garlic for 1 additional minute. Remove from the heat. 

Add the onion/garlic mixture to the food processor or blender along with the spices (cumin, basil, dill, coriander, salt if using) white beans, and almond flour. Blend until a uniform paste is formed.

Scoop out a heaping tablespoon of the paste and form into a patty, about 2 inches wide. Lay out on a parchment lined baking sheet, and repeat until the entire mixture is used.

Bake for 15 minutes, flip, then bake an additional 15 minutes. Serve with hummus or tahini sauce. 

Did you make this recipe?
Tag @mariamarlowe on instagram and hashtag #healthybymarlowe for a chance to be featured and win awesome prizes each month.
Clearer Skin in Just 3 Days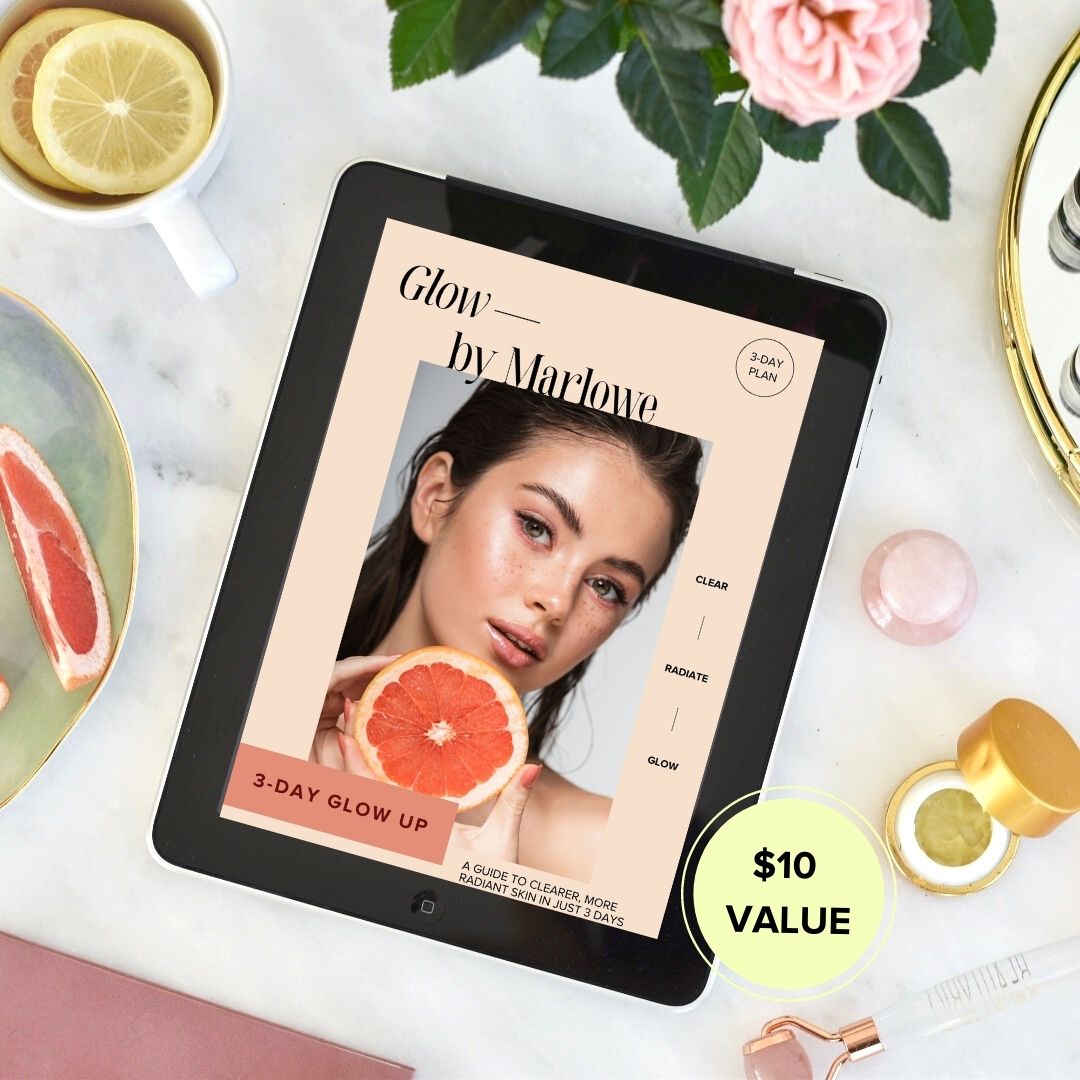 Sign up for my weekly newsletter to get the latest recipes, articles, & podcasts delivered to your inbox.

Plus, you'll receive The Glow Up Guide right away, a delicious 3-day meal plan to reduce redness and bumps, fast.