If you're wondering how to roast vegetables so they get that perfect crisp crunch, this vegetable roasting times chart will help.

Tips to Get Crisp Roasted Veggies
Don't overcrowd your tray. If you put too many veggies on your baking sheet, and the pieces are touching or overlapping, your veggies will steam instead of roast. They'll still be delicious, but they will be tender, not crisp.
Make sure your veggies are bone dry. Oil won't stick to wet veggies, and wet veggies will steam instead of roast.
Use the right amount of oil. Oil helps your veggies crisp up without drying out. The healthiest oil for roasting is avocado oil, since it can withstand the high heat and has a neutral flavor. You won't all your veggies perfectly dressed in oil, but not swimming in it. Use about 1 tablespoon of oil per pound of veggies.
Chop your veggies in equal sizes. This will help them cook evenly, so you don't end up with some burnt, some undercooked veggies. If you are using a mix of veggies, take into account the cooking time, and add some first if necessary, to give them adequate time to cook without risking burning the others.
Use a high temperature. Veggies can be roasted anywhere between 400F-450F to get the crisp texture. The higher the heat, the crispier, and faster cooking (although the faster to burn, too, so set your timer!)

How to Roast Vegetables
Preheat oven to somewhere between 400-450F.
Chop veggies into uniform size-pieces.
Drizzle with avocado oil (about 1 tablespoon per pound) and spices of choice.
Lay them out on a parchment-lined baking sheet (or 2) and give them enough space so that the veggies don't overlap.
Set a timer for the roasting time outlined in the chart below, flip halfway through, and start checking for doneness as soon as the timer is up, or when you start smelling them, whichever comes first.
Vegetable Roasting Time Table
The below Veggie Roasting Timetable is from my 4-week virtual cooking school, where I teach you how to make healthy taste delicious, fast (most meals ready in 25 minutes or less!)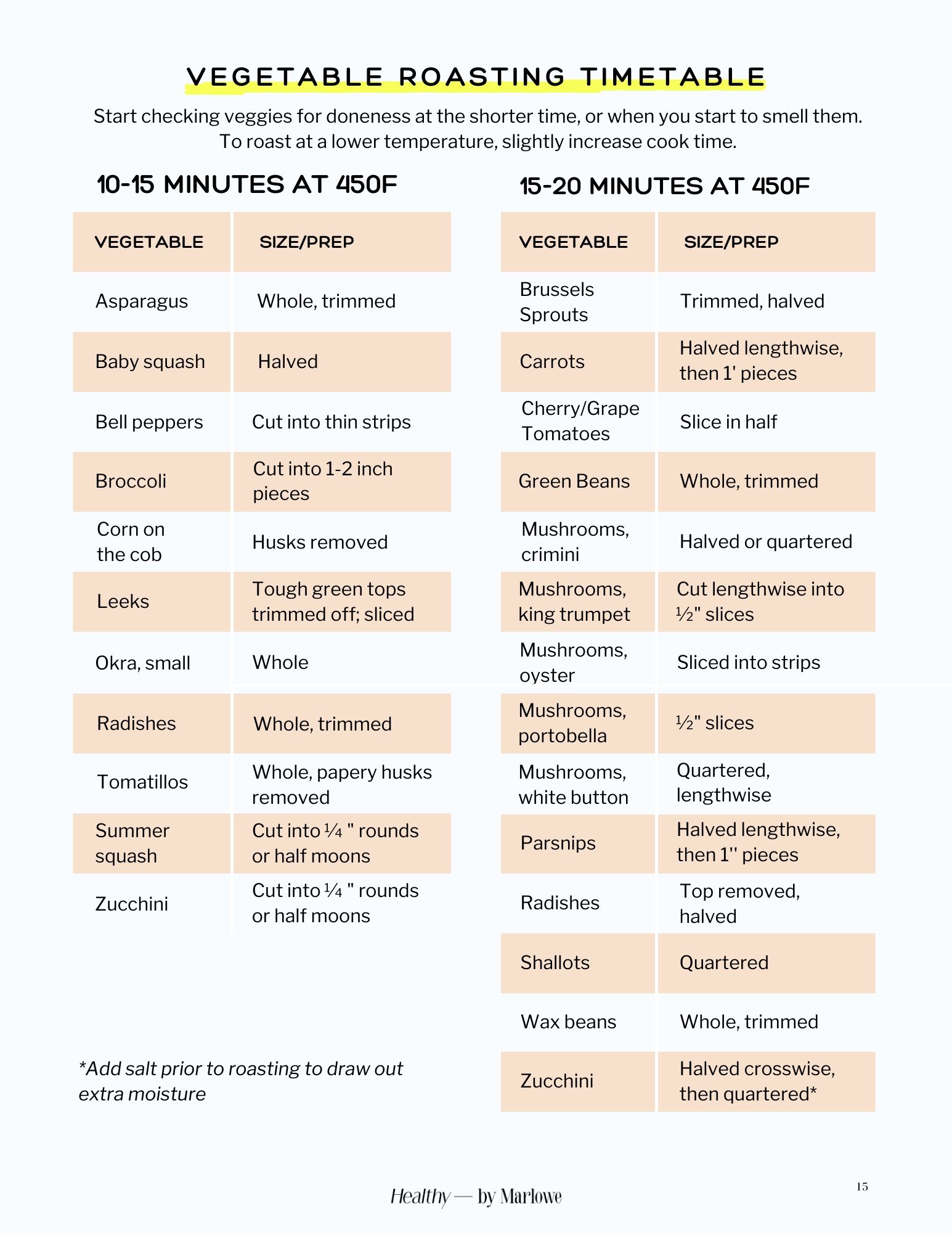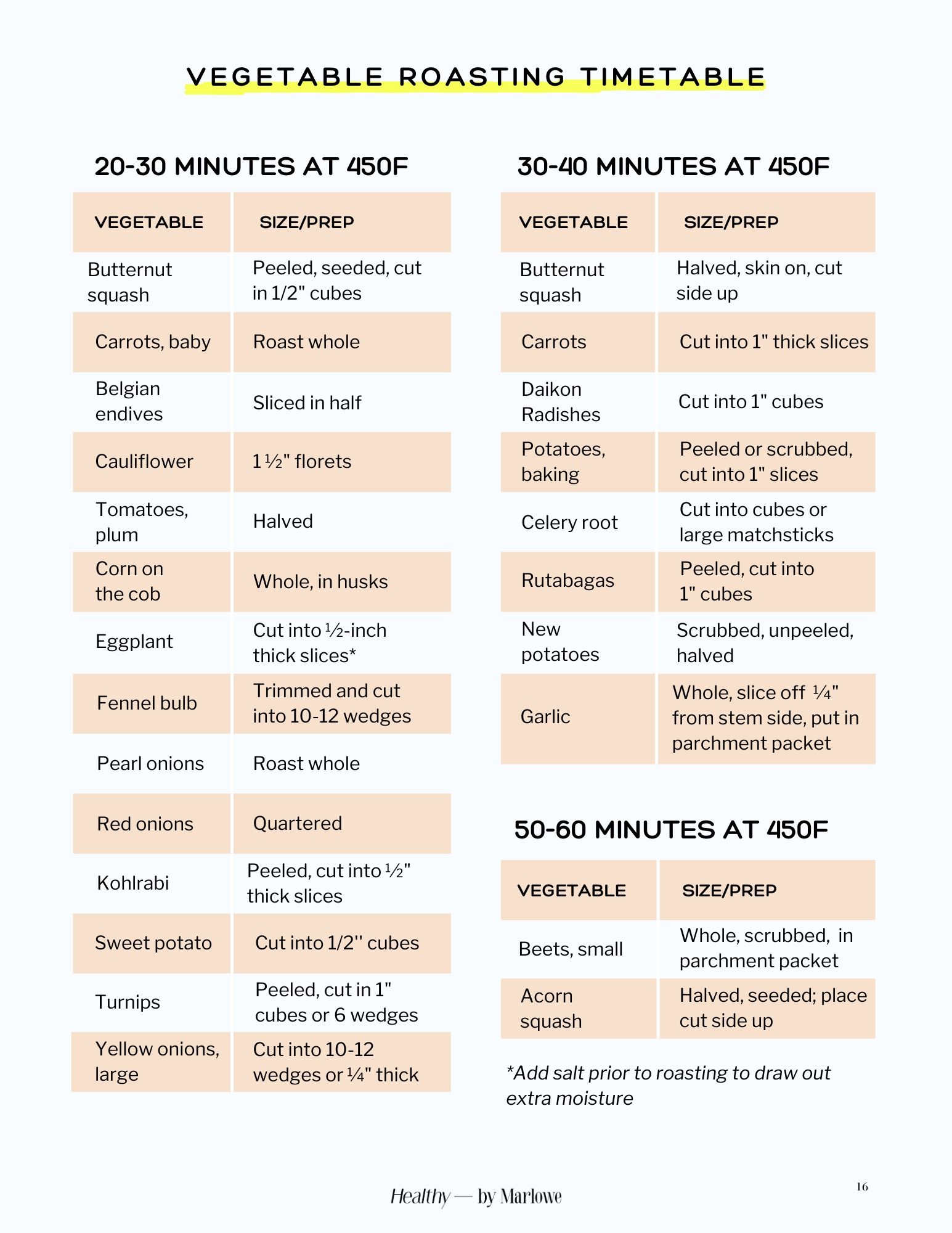 Want to learn how to make anything & everything healthy taste good? Join me for my 4-week virtual cooking school.