Can't eat dairy? You're not alone. Whether you have an allergy or sensitivity, or are simply following a Paleo way of eating, giving up dairy is often tough. Not for long, though! These five genius dairy swaps taste just as good, if not better, so you won't miss a thing.
For Parmesan Cheese, Try Almond Flour + Pink Salt
If you're looking for a delicious pasta topping, try a mix of a pinch of almond flour and pink Himalayan salt. The fat from the almond flour combines with the salt to not only look like cheese, but taste like it, too. Try this Chickpea Pasta Primavera.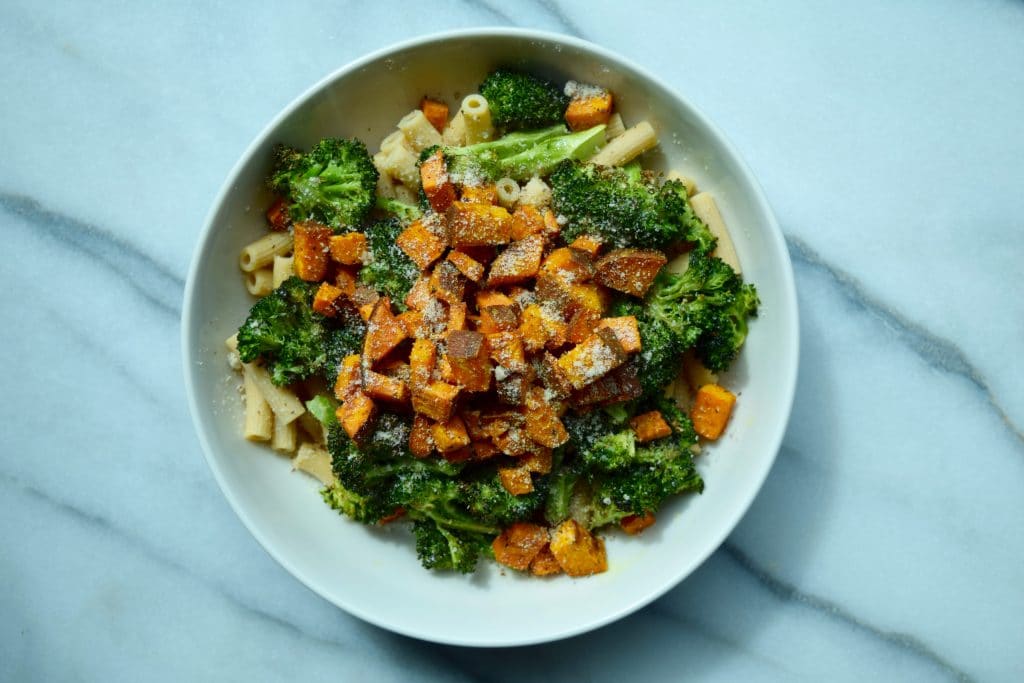 For Cream in Soup, Try Cannellini Beans
Instead of adding creams or milks to soup, blend in cannellini beans instead. The result is an incredibly rich and creamy texture, with added protein and fiber. Try this Broccoli Basil Soup.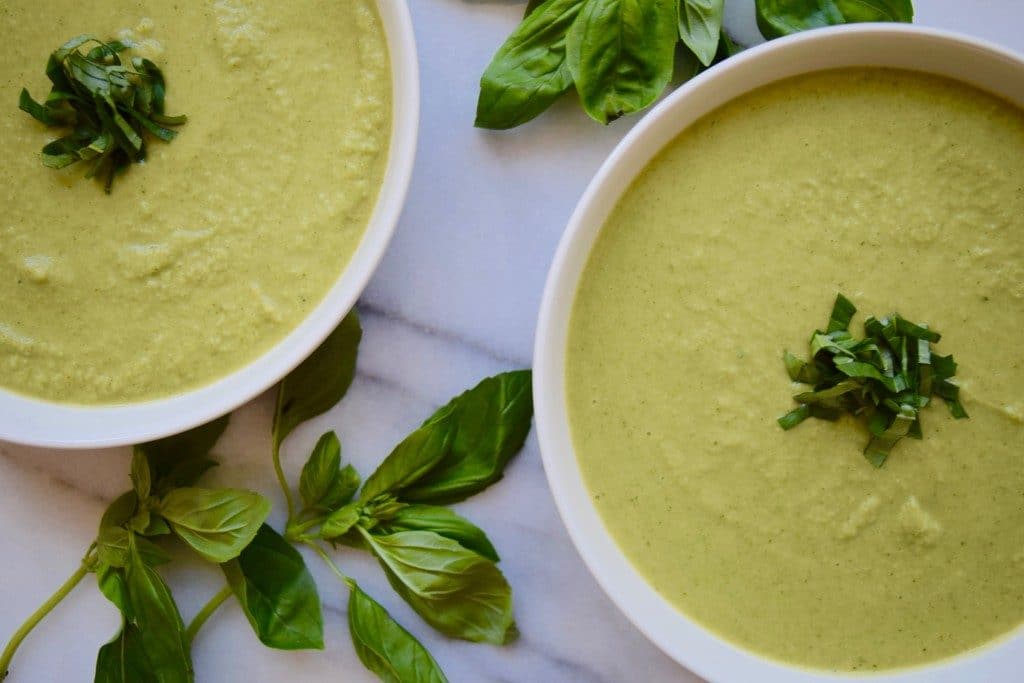 For Butter on Bread, Try Coconut Butter or Coconut Oil
Nothing spells comfort quite like a piece of buttered bread. Coconut butter, which is made from coconut meat, and has a creamy white texture, and coconut oil are both delicious replacements. Try making Paleo Muffins with Coconut Butter.
For Cheesecake, Try Cashew Cream Cake
If a decadent dessert is what you're after, you can easily and quickly whip one up with a base of soaked cashews. When blended together with coconut oil, lemon juice, and coconut nectar, they deliver a rich and creamy texture that is so spot on, your guests will never guess the cake is dairy-free. Try this Blueberry Cashew Cream Cake.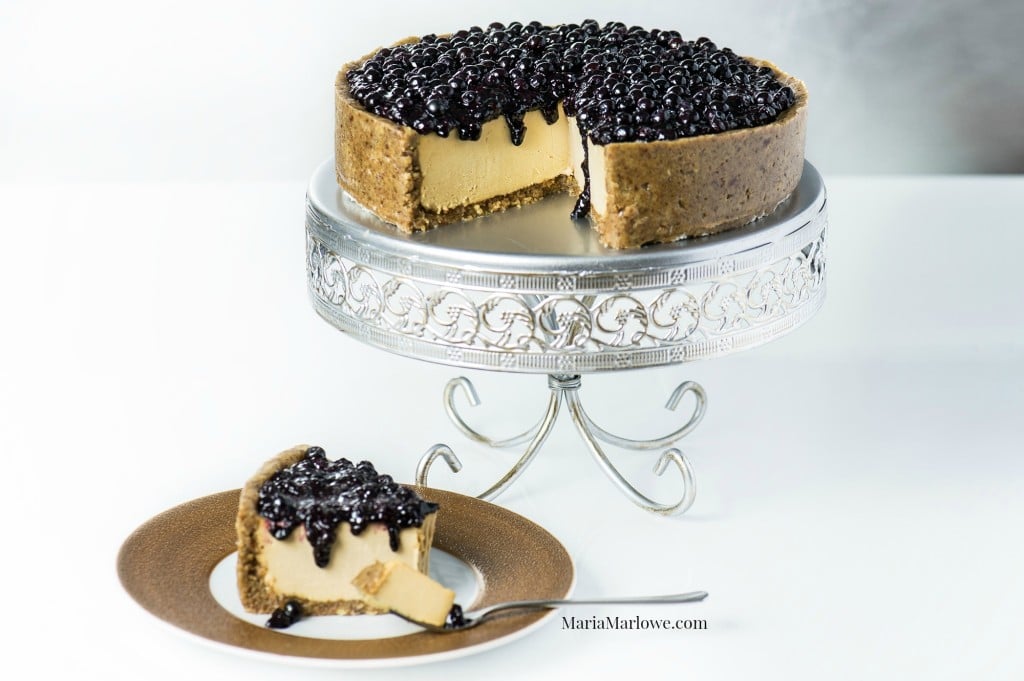 For Soft-Serve Ice Cream, Try Frozen Bananas
Frozen bananas turn into a convincing soft-serve ice cream when blended with your favorite real food flavorings, like vanilla extract, cocoa powder, and almond butter. The frozen bananas provide adequate sweetness, ultimate creaminess, and an icy texture. You can make any flavor your heart desires by changing up the add-ins. You can also make it even richer and creamier by adding a little coconut butter. Note that you'll need a high-speed or high-powered blender to achieve the right ice-cream like consistency. Try this Chocolate Almond Butter Ice Cream.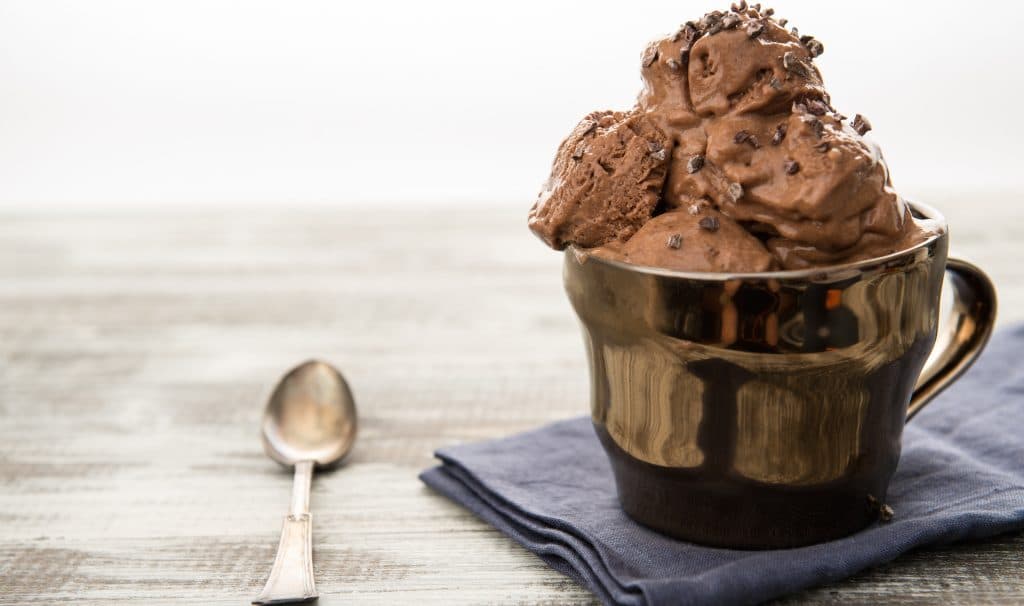 Do you have any favorite, "genius" dairy swaps? Share them in the comments below!