I often get asked what my life looks like since becoming a Health Coach, so each month, I dedicate a post to a behind-the-scenes look.  May was all about launching The Real Food Grocery Guide!
Real Food Grocery Guide Pre-Launch Party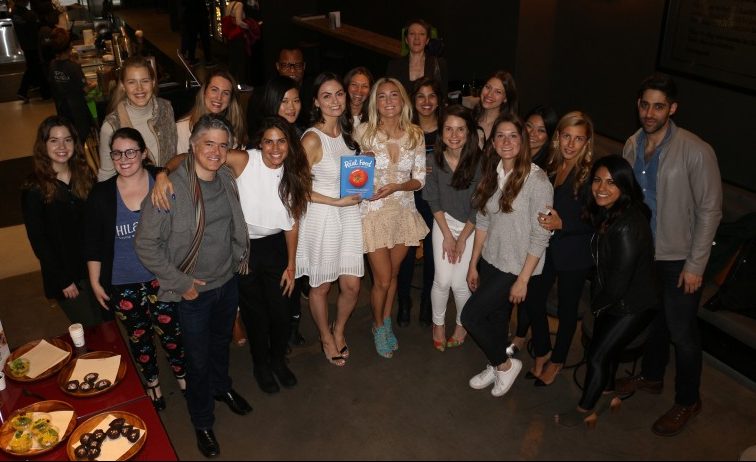 A few weeks before the publication of The Real Food Grocery Guide, when I began to receive the first printed copies, I invited a slew of my favorite fellow health and wellness influencers to get a sneak preview of the book.
Epic Giveaway
To drum up excitement about the book, I held an epic giveaway on Instagram (IT IS NOW CLOSED), and one lucky woman, Kelly L. of South Carolina, won the ultimate prize pack :
5 copies of The Real Food Grocery Guide
A Nutribullet Pro
A year supply of Organic Girl Organic greens
A case of Harmless Harvest Coconut Water
A case of Pitaya Plus frozen dragon fruit
A variety of oils and superfoods from Nutiva
A variety of superfoods from Navita Organics
She was so grateful, and everyone was so excited about this giveaway, that I will definitely be doing more! Be sure to follow me on Instagram @mariamarlowe to enter the next one!
The Funniest Book Trailer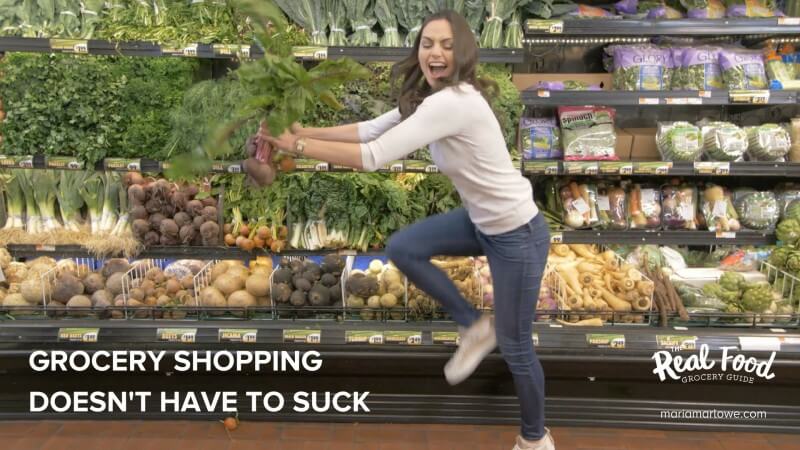 I released a hysterical (and oh so relatable) video trailer to coincide with book launch. It quickly racked up over 30K views on FB in just a couple weeks.
You can watch the full video here.
Book Launch Party at ABC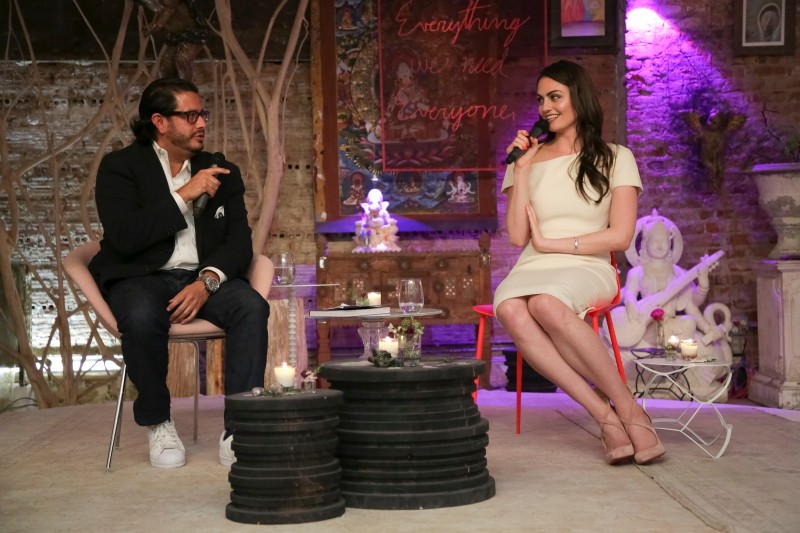 May 31st, one day prior to official pub date for The Real Food Grocery Guide, I held an event for over 100 people at Deepak Homebase at ABC Carpet & Home in NYC. Dr. Rob Graham, a Harvard-trained, dual certified physician in both internal and integrative medicine moderated a talk about Real Food, and then I signed books.
It was such an incredible feeling to finally launch this baby into the world, and the feedback has been incredible so far.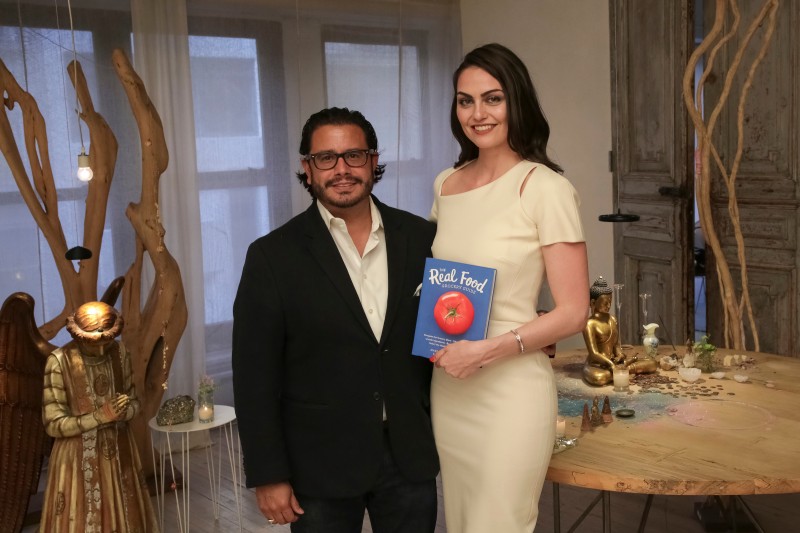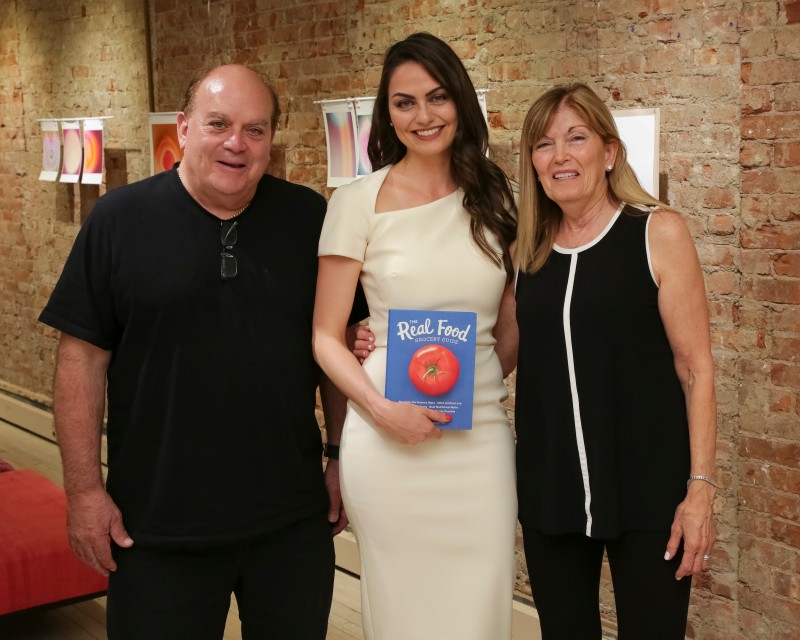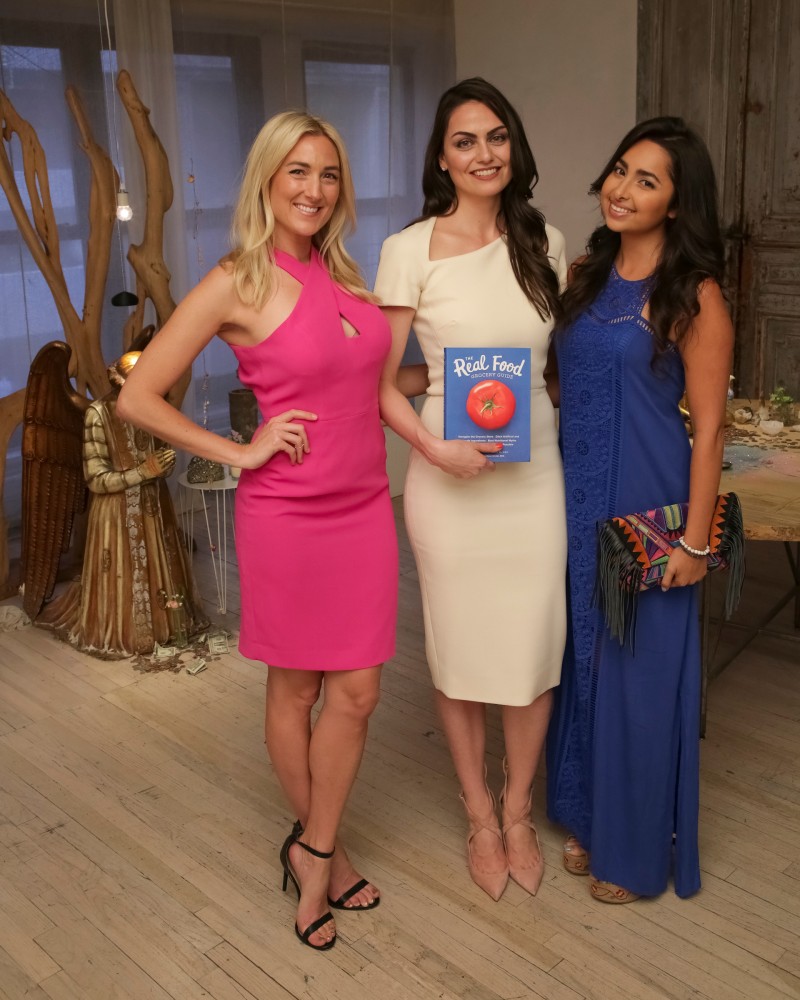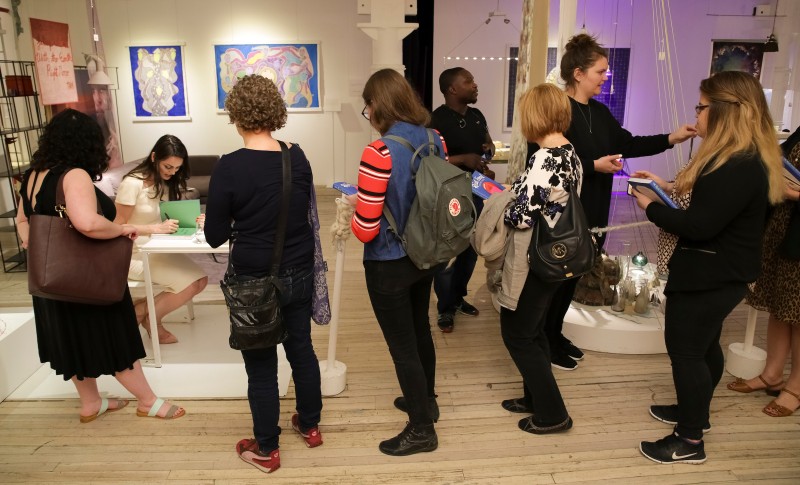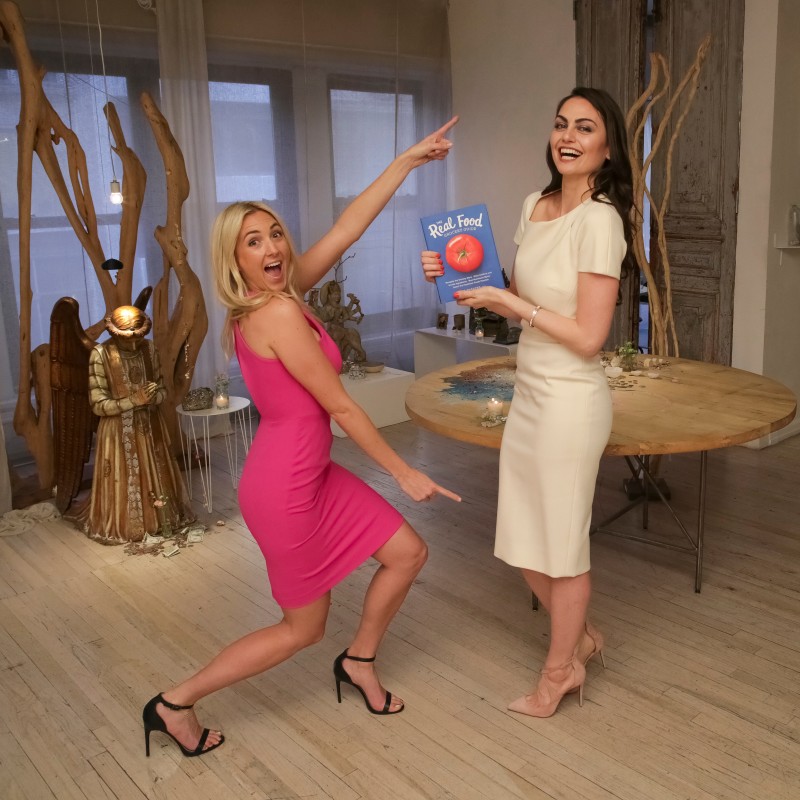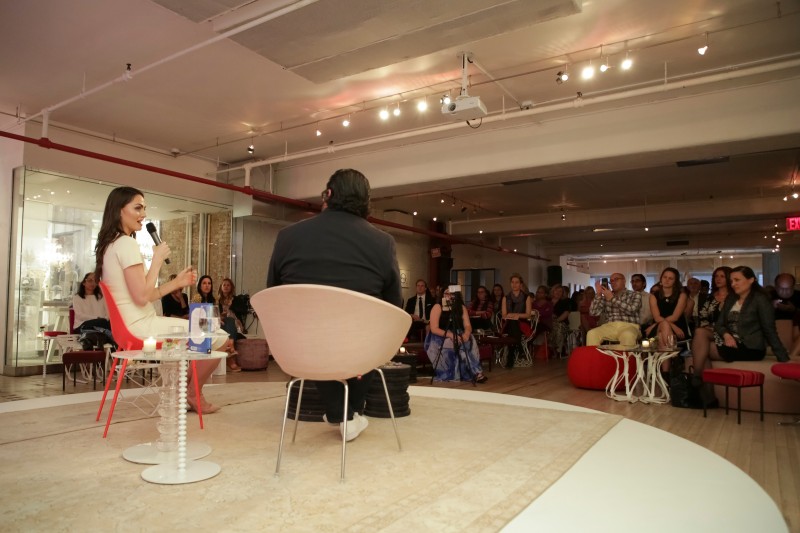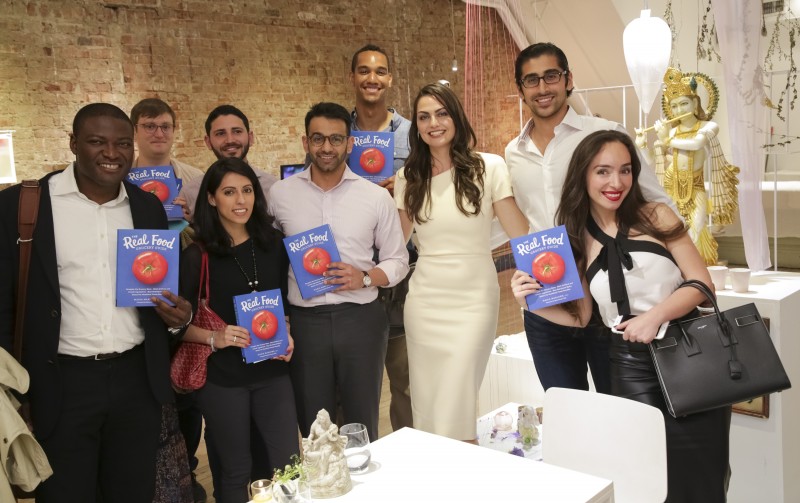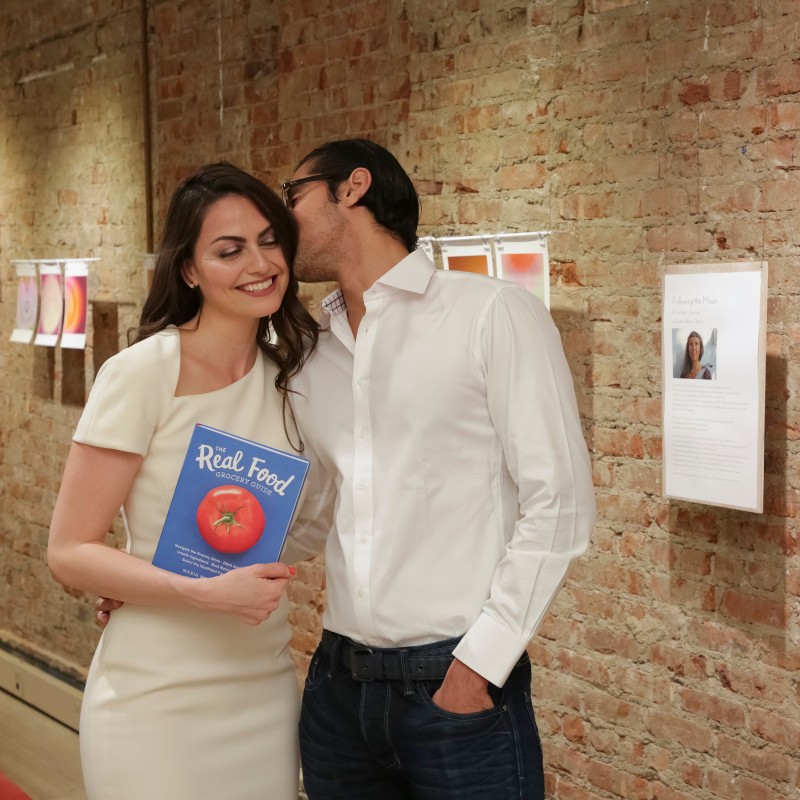 In the Media
My cooking video was featured on Hallmark Channel's Home & Family TV.
Pure Wow wrote two great posts based on tips from The Real Food Grocery Guide: How to Make White Rice Healthier and How to Pick Perfectly Ripe Corn
Advice from The Real Food Grocery Guide was featured in amNY, a daily newspaper: The Real Food Grocery Guide Clears Up Confusion About Healthy Eating
I was interviewed by my friend Talia Pollock on the Party in My Plants Podcast: Buzzwords Schmuzzwords: How to Actually Shop the Grocery Store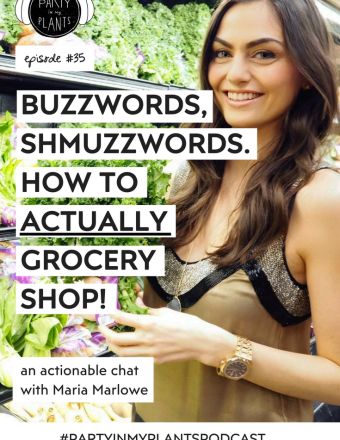 My Pitaya Smoothie Bowl was featured by Harmless Harvest
But my absolute FAVORITE media clip this month (perhaps ever?) This AWESOME write-up by a (formerly veggie-hating) high-schooler who came to one of my talks at the Rebecca Minkoff store earlier this year, and who left inspired and used what she learned at the event, to become a veggie queen!  How to Improve Your Skin, Diet, and Overall Health like Maria Marlowe on What the Doost?
Want More?
For more of what it is like to be a Health Coach, check out my diary for  April, March,  February, January, December, November, October, September, and August.
Want To Become A Health Coach?
Thinking about becoming a Health Coach? Or, already a health coach and don't know where to start or ready to bring your business to the next level? Check out my intensive business bootcamp and mentorship program designed exclusively for Health Coaches. I teach you the exact strategies and steps I took to go from 0 clients, 0 followers, and 0 income to a thriving full-time health coaching business, tens of thousands of followers and a 6-figure income. Don't hesitate to drop me a question here.