I often get asked what my life looks like since becoming a Health Coach, so each month, I dedicate a post to a behind-the-scenes look. I spent August traveling, leading events in Dubai, practicing yoga in LA, and "nature bathing" in Jackson Hole.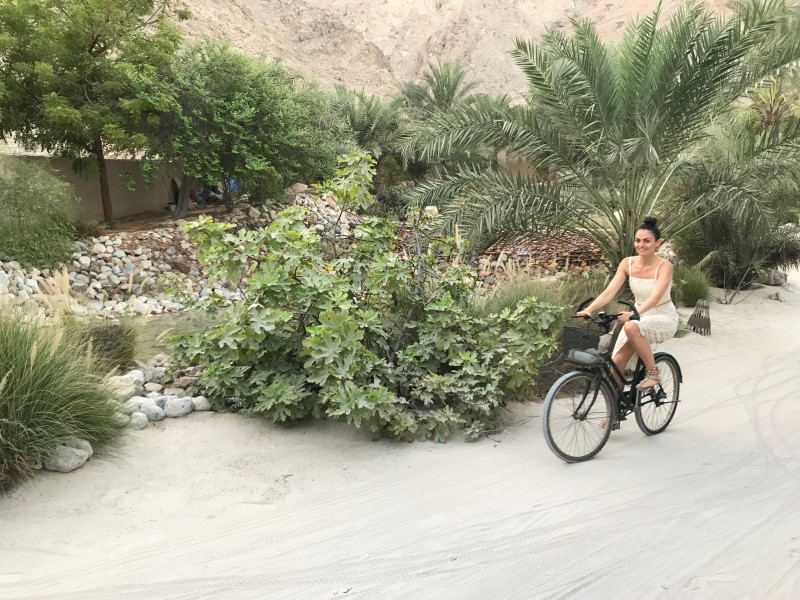 1 Year Diary of a Health Coach Anniversary
First off, I can't believe this marks 1 year of my monthly "Diary of a Health Coach" posts. (4 years of actually being a Health Coach, though) So much has changed and it's really cool to look back and see where this career path has taken me. This time last year, I met Oprah and Gayle King over a glass of organic cold-pressed juice and finalized the photoshoot for my book, The Real Food Grocery Guide.  (On the bottom, I've linked to all my previous posts).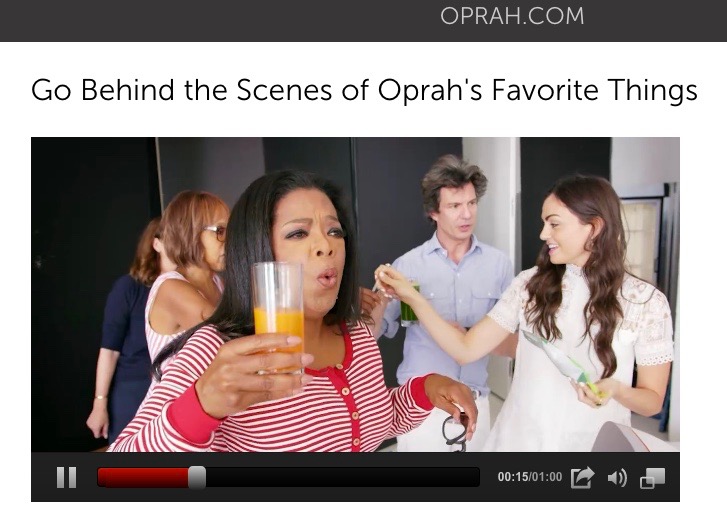 Real Food Grocery Guide Events in Dubai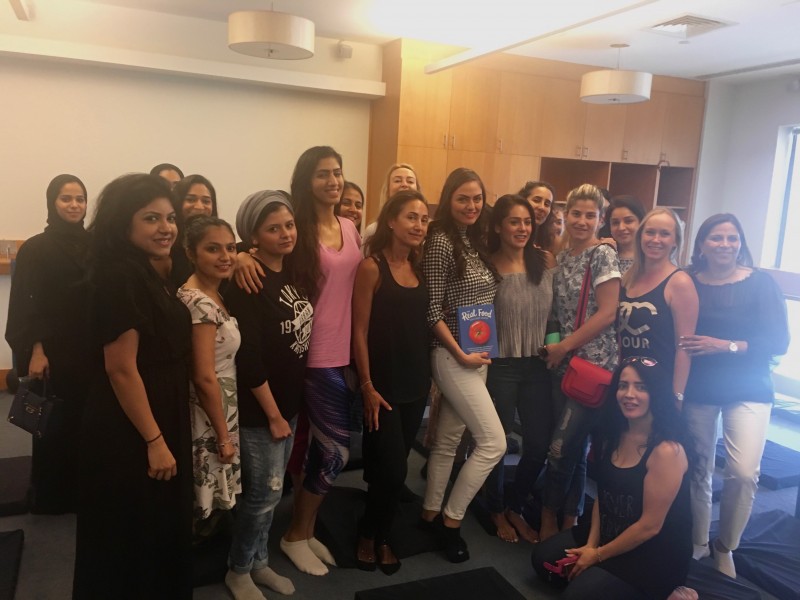 I spent most of the month in Dubai, working remotely.
While there, I teamed up with boutique fitness studio, Physique57, to hold two events, with a class and Q+A based on The Real Food Grocery Guide, and I was blown away by the turnout. There were so many great questions and so much interest in eating for health.
For anyone in Dubai who wants a copy of the book, Physique 57 Dubai now stocks it at both locations.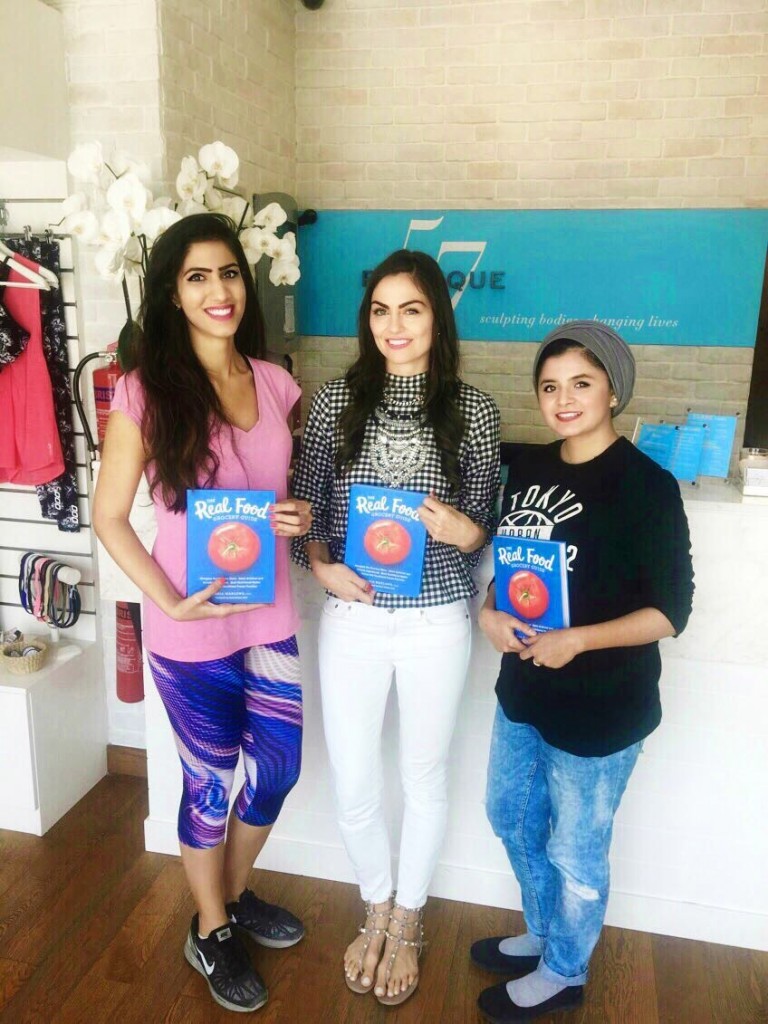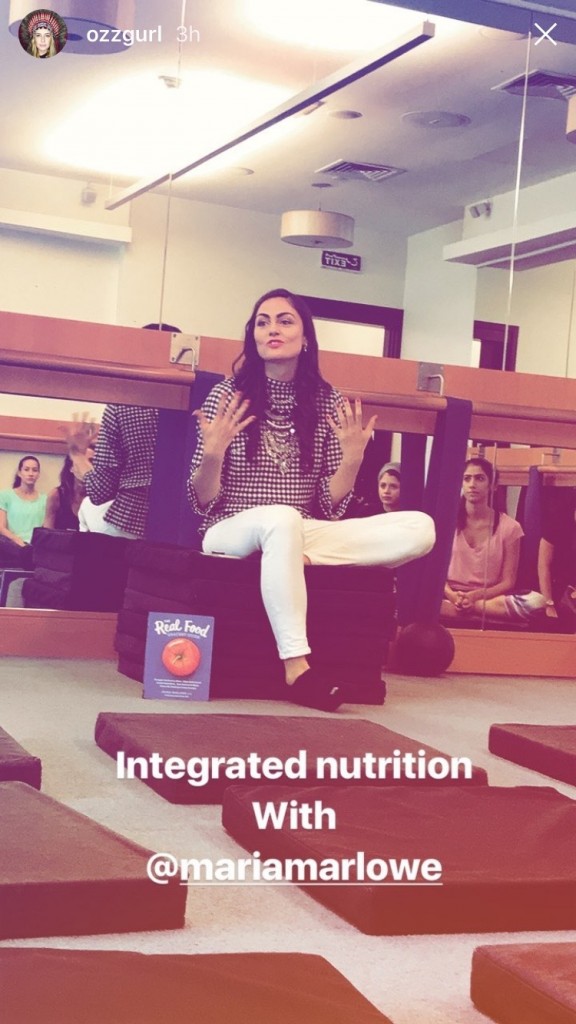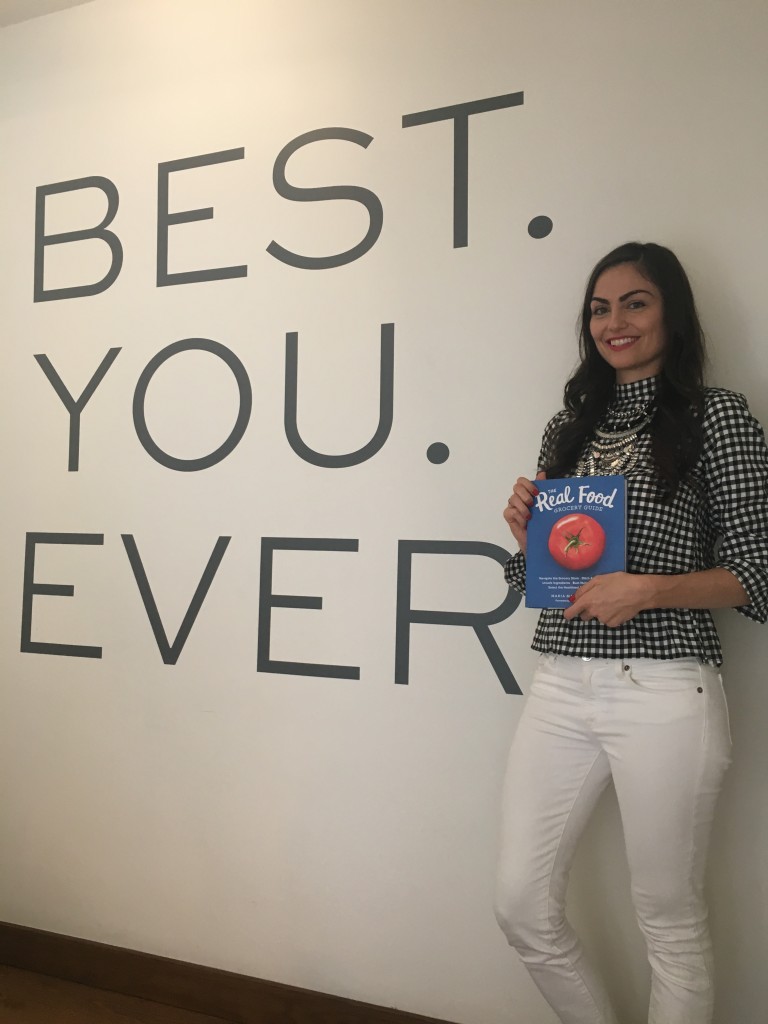 Learning Indian Dishes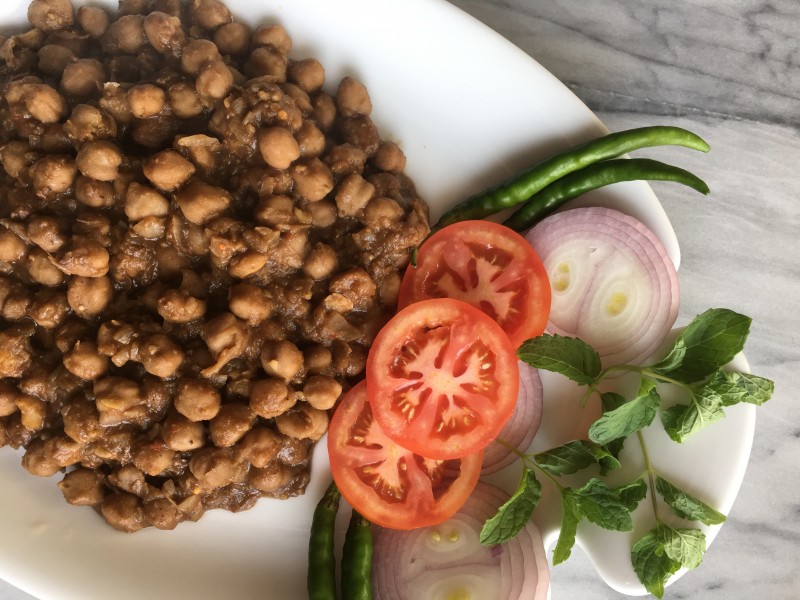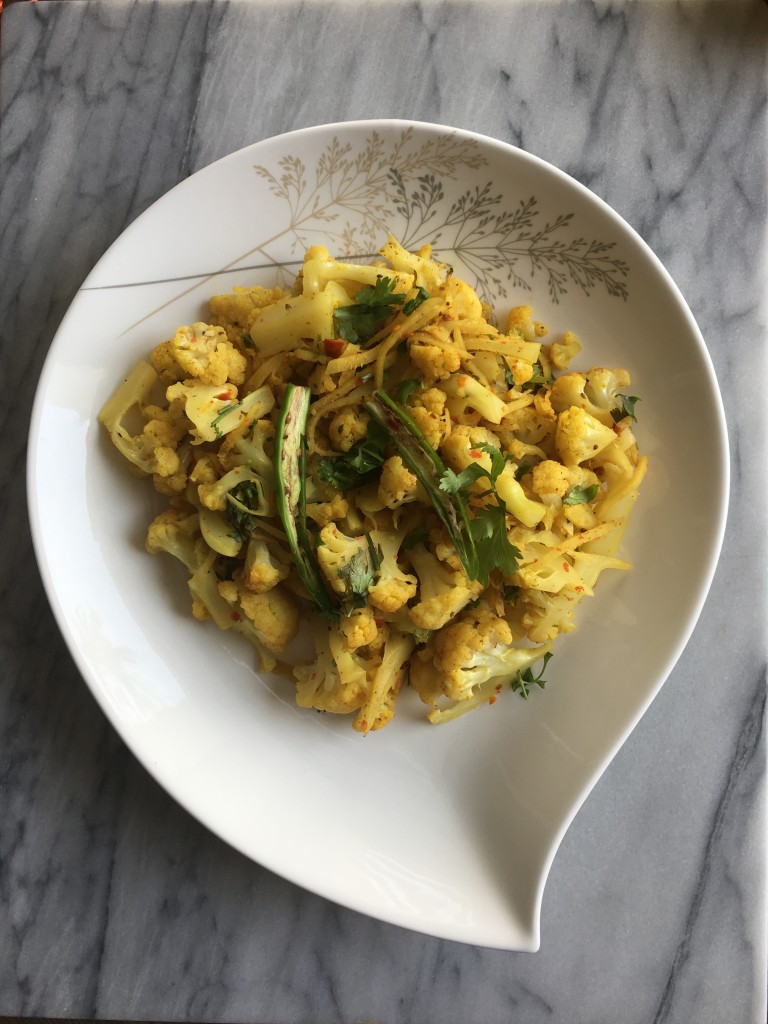 My boyfriend is Indian, and since Indian is probably my favorite type of cuisine, I of course had to learn traditional Indian recipes from his mom (which I will be simplifying and sharing with you all, soon!).
There are so many great veggies and bean or lentil-based dishes, and many of them are naturally 100% plant-based.
Plus, Indian recipes tend to use a wide variety of flavorful and medicinal spices, including turmeric, cumin, and coriander (you can learn about spices in my Guide to Spices and Superfoods, a bonus for purchasing The Real Food Grocery Guide).
Chana masala, a chickpea dish, ginger cauliflower, and a sauteed bhindi (okra) dish are all coming your way, soon!
I also taught the fam how to make some of my dishes, including my favorite Kale Salad, Umami Chickpea Burger (which everyone loved), pesto GF pasta, and these goji berry cookie dough truffles.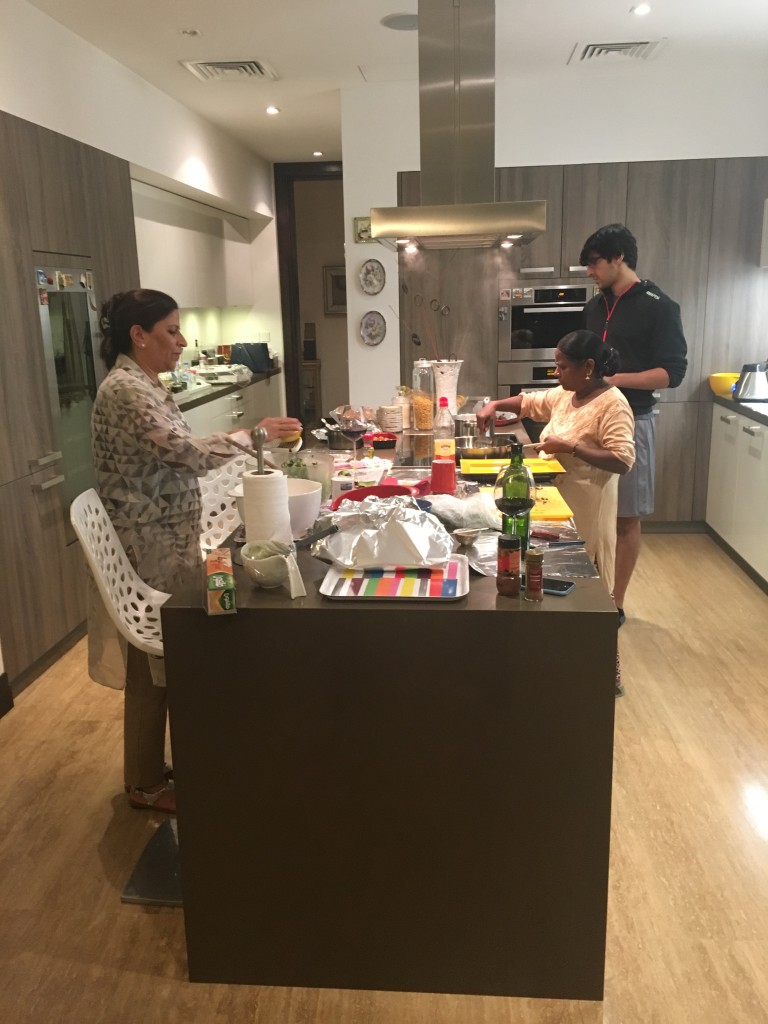 Deepening Yoga Practice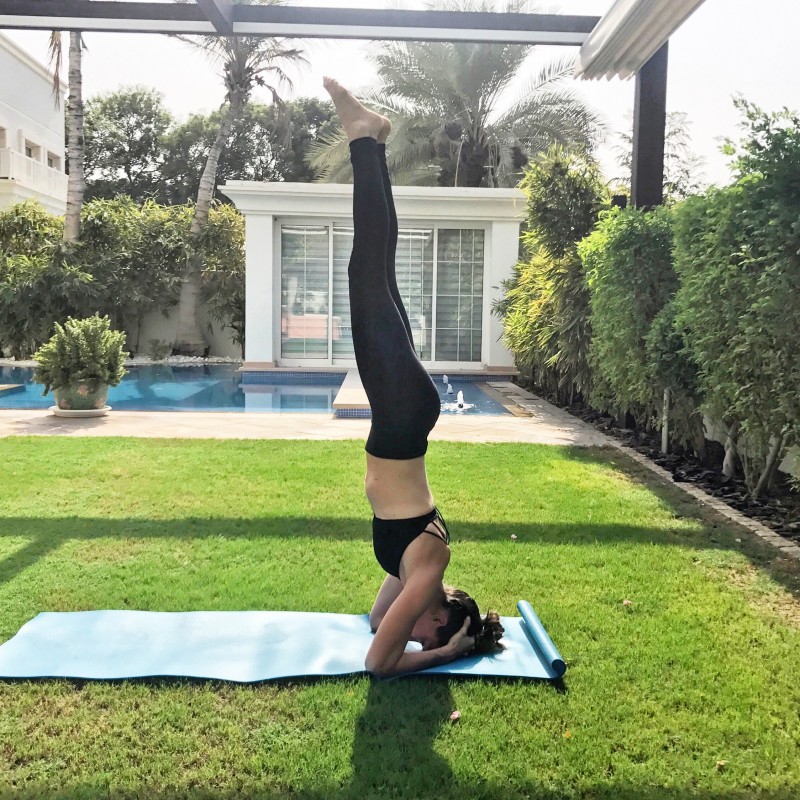 I spent July in LA, where I became quasi-addicted to yoga. I have always dabbled in it over the years, since college actually, but I've never really found a class or teacher I truly enjoyed until I took a class at Power Yoga in Santa Monica.
I literally felt high after the first class, which got me going back daily, for sometimes 2 hours of class. I never once looked at the clock during the class, and I just felt amazing all day after. I kept up my practice in Dubai (although it wasn't quite the same!)…and finally taught myself how to headstand again, which I am super excited about (I want to do it everywhere and all the time now).
If anyone knows of an incredible yoga class/teacher in NY please put them in the comments below!
Pit Stop To Eat Our Way Through LA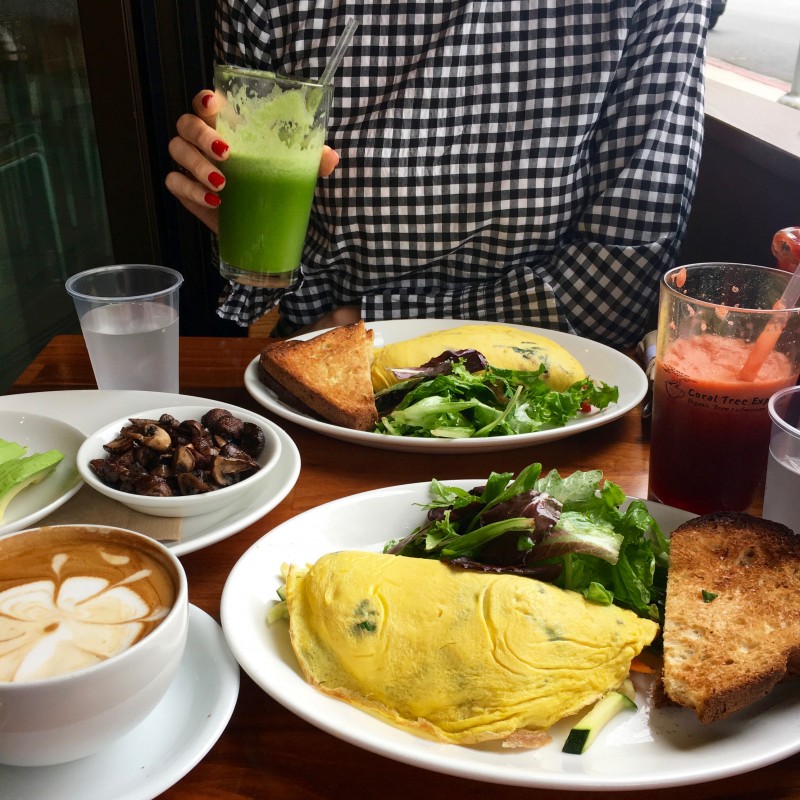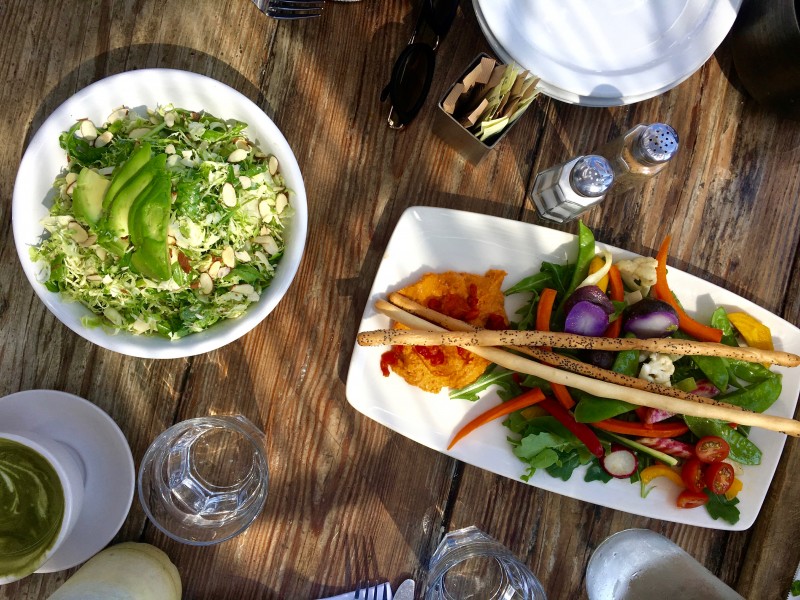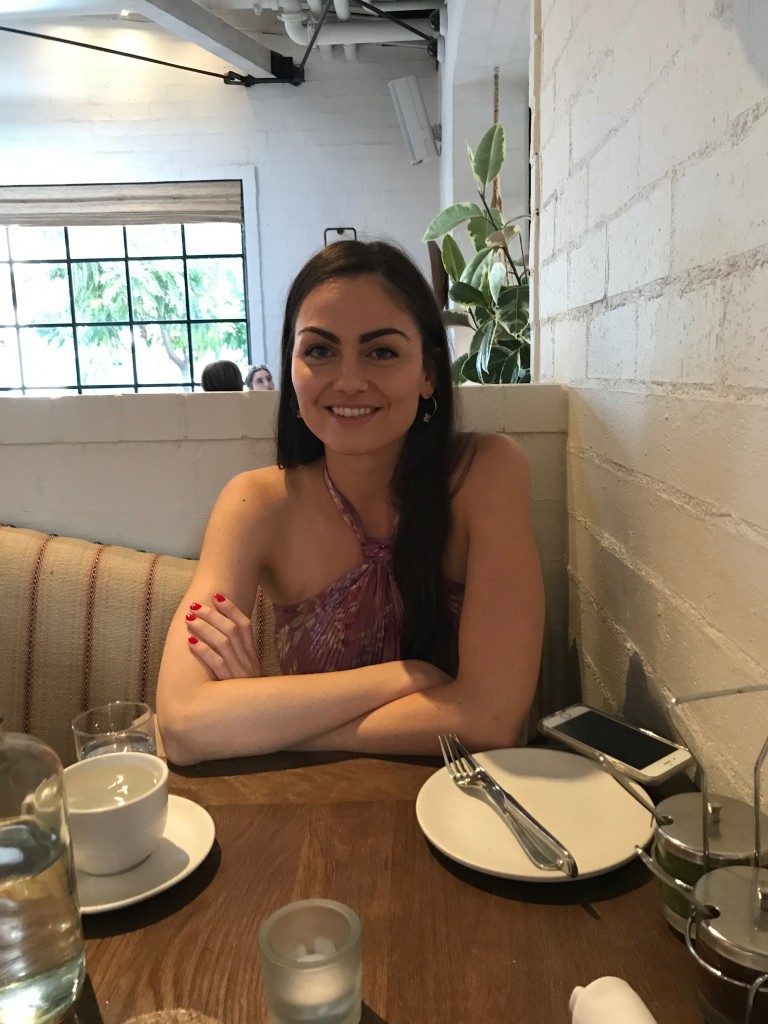 Before heading to Jackson for some R+R, the BF and I stopped in LA, my fave city (besides NY of course). He hasn't been there, so I gave him the grand tour of Santa Monica, Venice, Malibu, Beverly Hills  – and all the amazing places to eat.
There are def some new things I've added to the list, so this needs to be updated, but here is a list of some of my top picks for Healthy Restaurants in LA.
Nature Bathing in Jackson Hole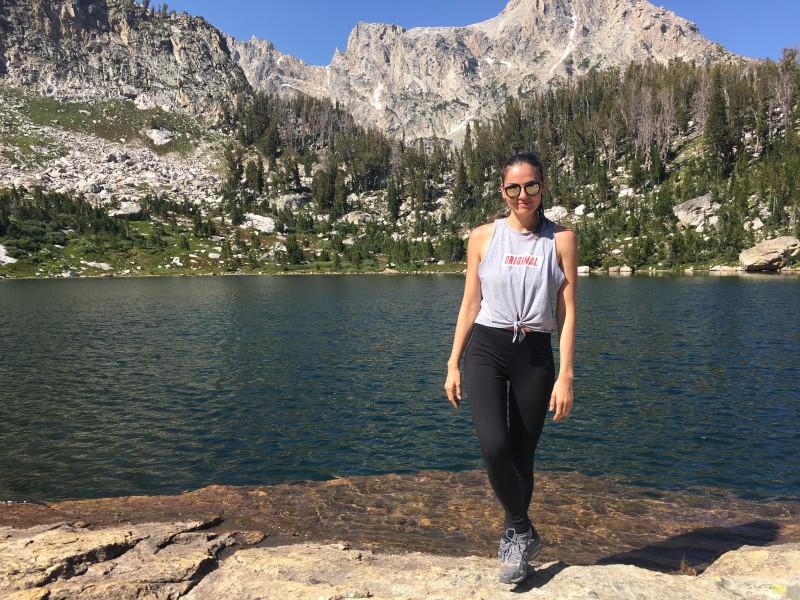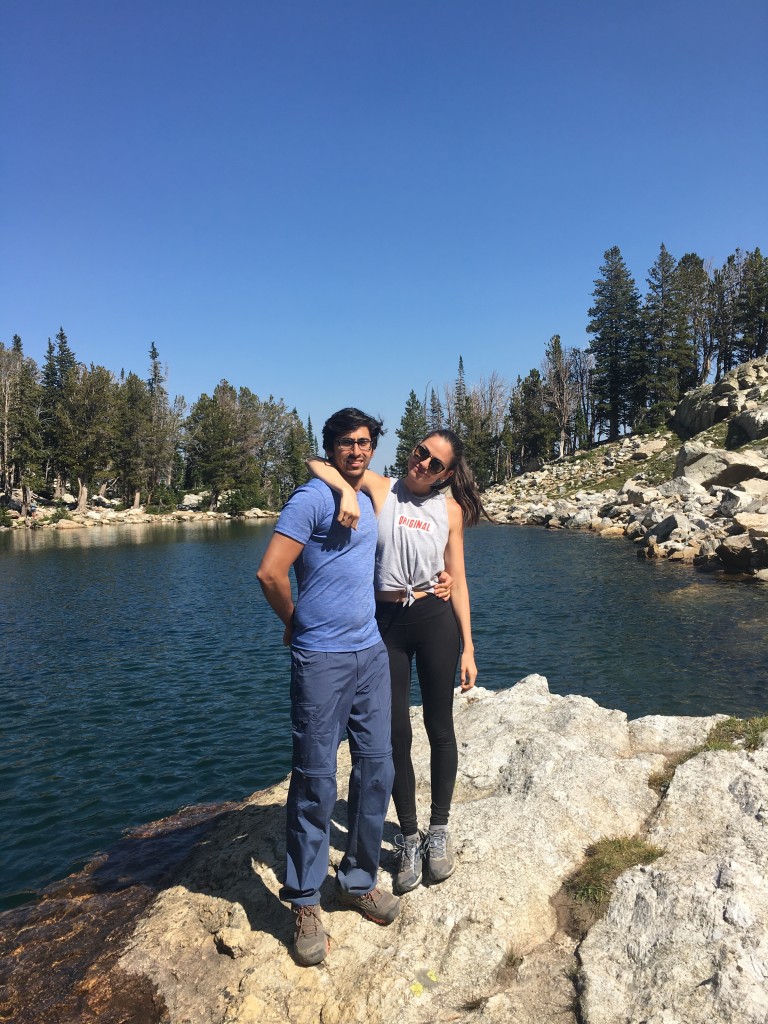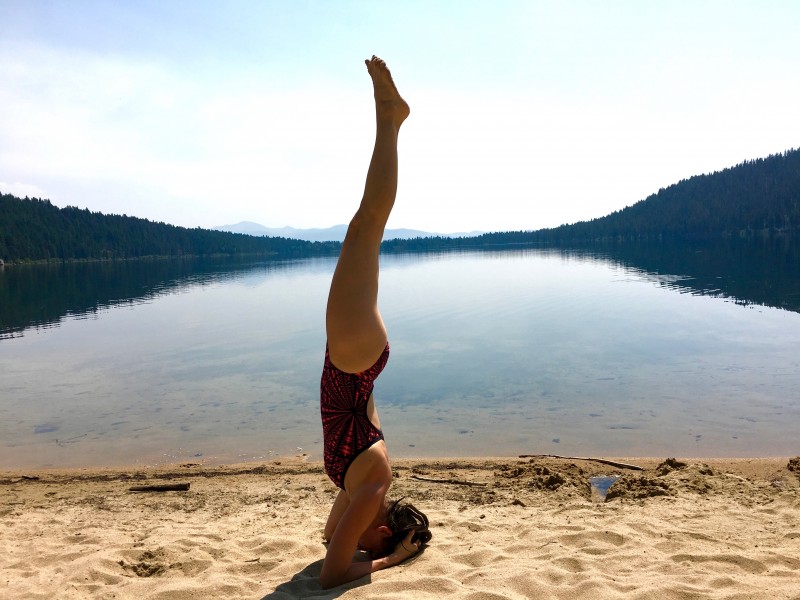 My boyfriend's family goes hiking in Jackson Hole, Wyoming every few years, so this time, I joined them for 4 days.
While I believe strongly in the power of food to drastically influence our health, over the past few years I've become increasingly interested in the non-food factors that affect our health. And one area that excites me most, is the research on the health benefits of simply being in nature. It's fascinating.
Nature-bathing, the practice of a short leisurely visit to a forest started in Japan, and is becoming increasingly popular here. Research has shown that simply walking through a forest (not even briskly or hiking, or any intense activity) can reduce your stress and boost your immune system significantly.
Whether it is looking at all that green, inhaling the delicious scent of trees, or simply slowing down, there is no denying the calming effect of being in nature.
While we did also hike quite a bit, at least 4-7 hours a day, we also made time to slow down and enjoy, simply taking in the green, mountains, lakes, and wildlife, and breathe in deeply to smell all the delicious scents of the forest (trees emit certain chemicals, which not only smell good, but are believed to be the source of the stress-relief benefits).
If you plan to head to Jackson, check out my healthy Jackson restaurant recommendations.
Back in NY
At the end of the month, I returned to NYC, and I couldn't be happier to be home, in my apartment, and ready to bang out tons of content for the rest of the year. More recipes, videos, and posts, and more are in store for the fall.
xx
Maria
Want To Become A Health Coach?
Thinking about becoming a Health Coach? Or, already a health coach and don't know where to start or ready to bring your business to the next level? Check out my intensive business bootcamp and mentorship program designed exclusively for Health Coaches. I teach you the exact strategies and steps I took to go from 0 clients, 0 followers, and 0 income to a thriving full-time health coaching business, tens of thousands of followers and a 6-figure income. Don't hesitate to drop me a question here.