I often get asked what my life looks like since becoming a Health Coach, so each month, I dedicate a post to what my schedule actually looks like. April highlights include dancing with Dr. Oz, two doctors book launch events, and shooting a video trailer for The Real Food Grocery Guide. 
HealthCorps Charity Gala with Dr. Oz
April kicked off with a super fun evening to support HealthCorps, the non-profit started by Dr. Oz and his wife to teach teenagers how to develop healthy eating and living habits. If you're looking to give back and make the world a healthier place, consider supporting this organization. They are currently looking for coordinators/facilitators around the county, so fellow health coaches, if you're looking for a full-time position, check them out!
Teaching NYU Dental Students Healthy Habits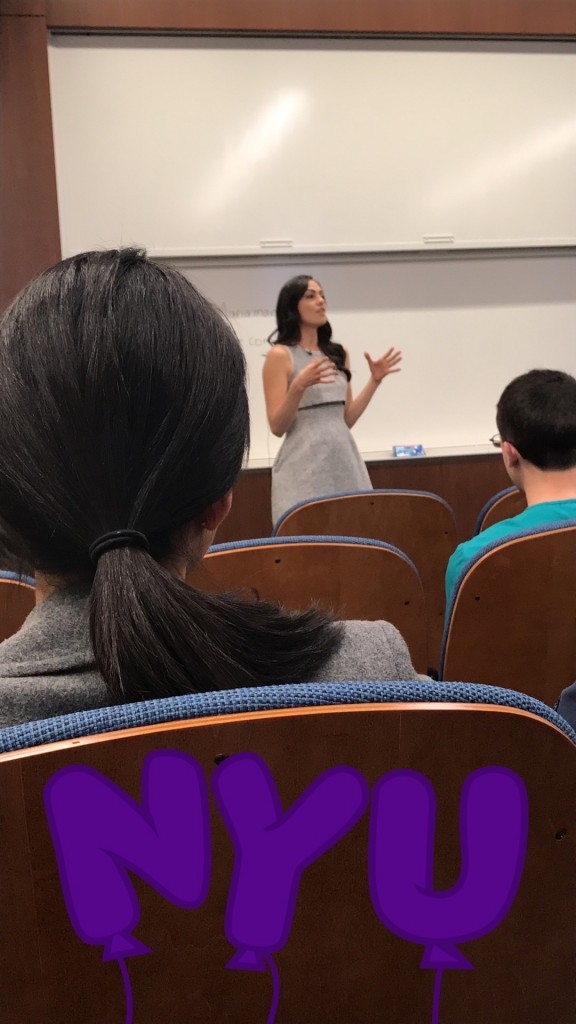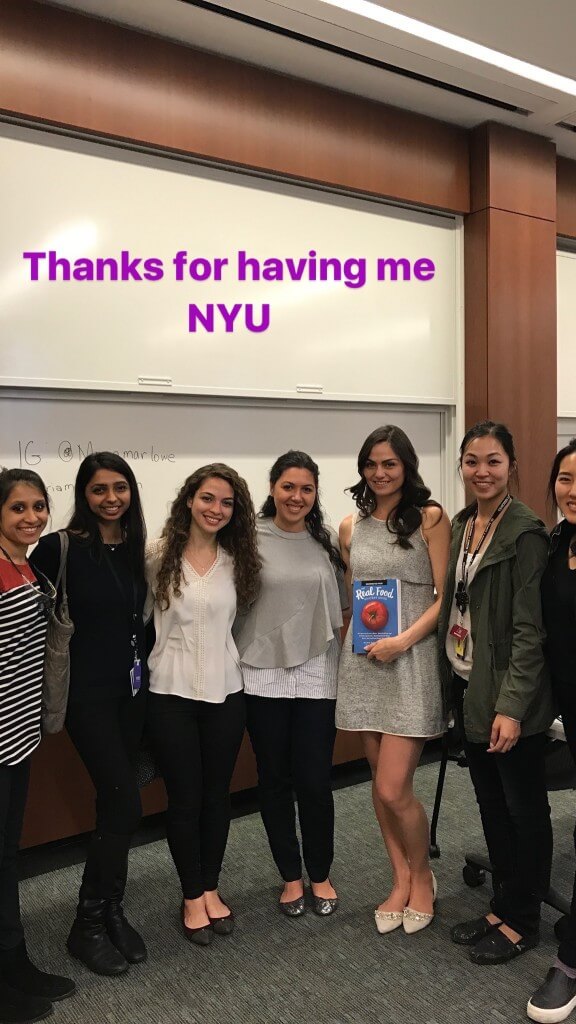 Mid-month, I was invited to speak at NYU to the students in the dental program about healthy eating and living habits. There were so many great questions! In medical and dental school, students aren't taught much about nutrition of healthy living, which is mind boggling. I hope one day this will shift, and all med and healthcare programs will focus more on prevention than reversal.
I asked by a show of hands, how many eat at least 5 servings of vegetables a day. Three out of 40 raised their hands! Which is actually less than national average, of about 1-in-10. I know it sounds so simple, but eating a sufficient amount of vegetables has the power to significantly improve your health on so many levels. I received a few lovely notes from attendees afterwards, and I'm so grateful I get to do this important and much needed work everyday!
Hollywood Reporter 35 Most Powerful People in Media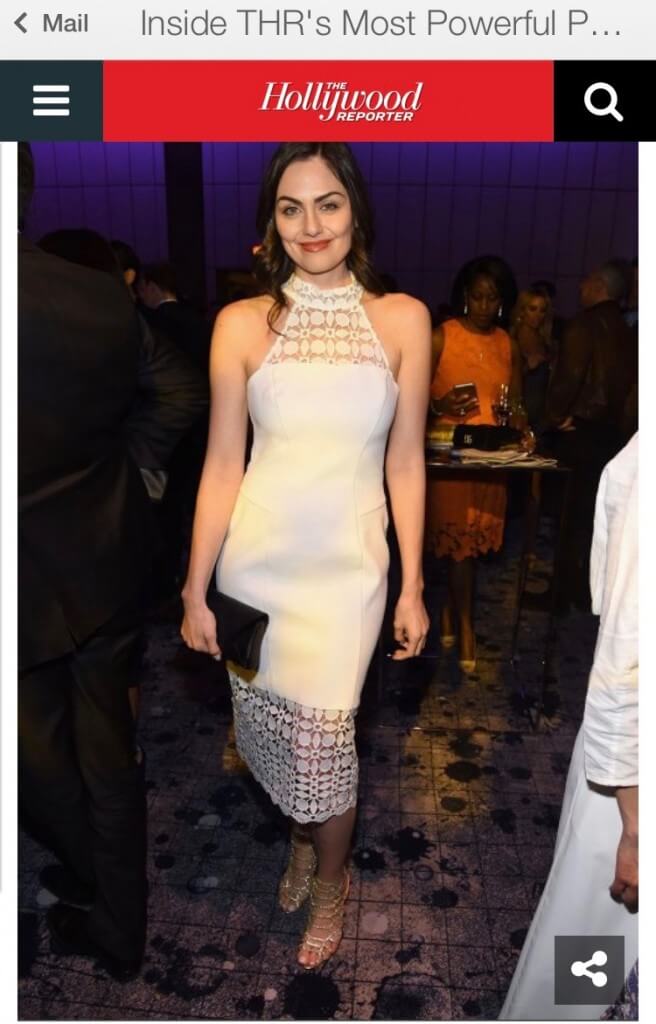 I attended The Hollywood Reporter party to celebrate the 35 most powerful people in media, and am so bummed I didn't take more photos! Reading up on each of the honorees left me feeling inspired to think bigger!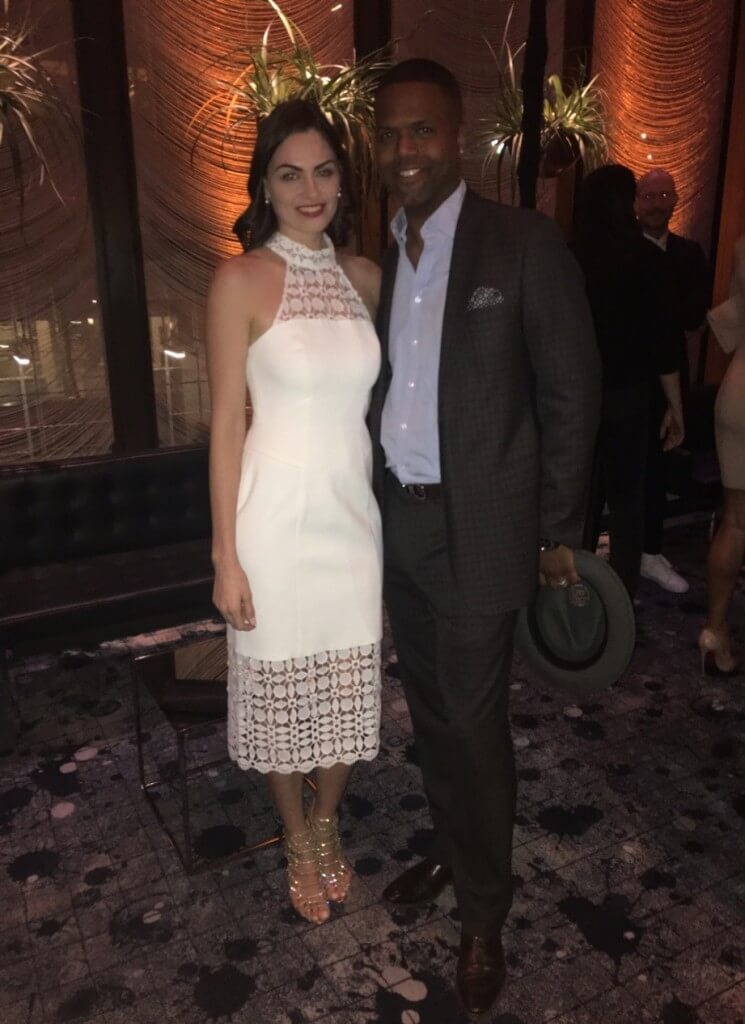 The Cheese Trap Book Launch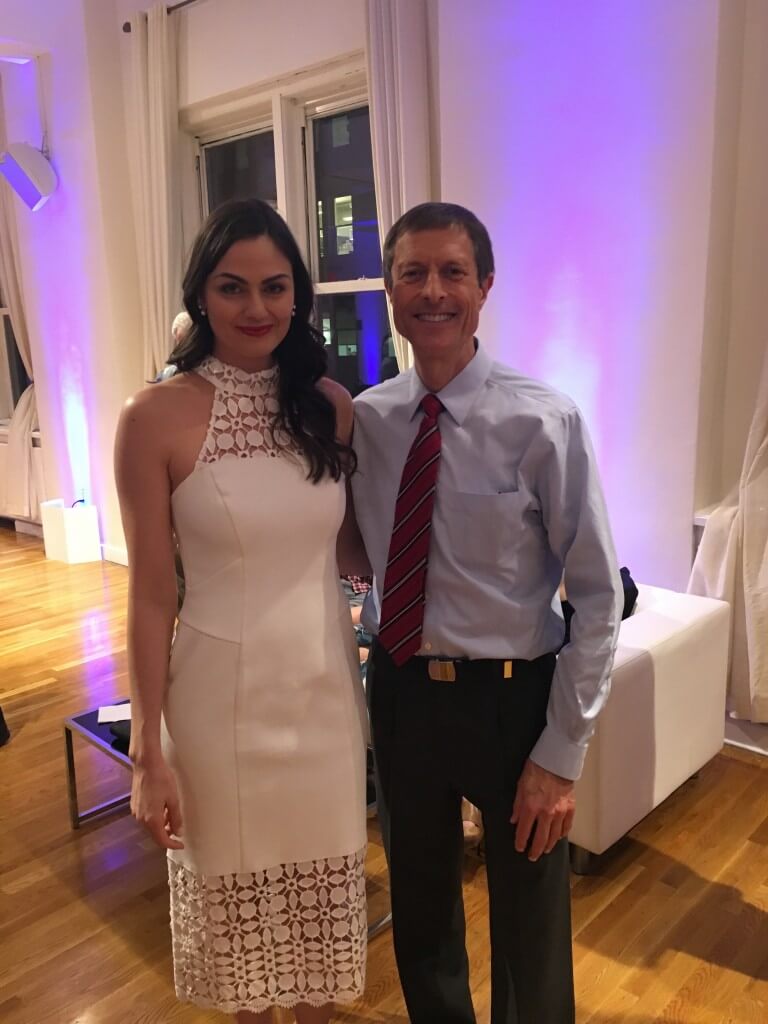 After the Hollywood Reporter party, I went straight to support one of my favorite teachers from my nutrition school days, Dr. Neal Barnard, the Founder of The Physicians Committee for Responsible Medicine.
He wrote a new book, The Cheese Trap, which talks about the fascinating science behind why we become addicted to cheese, and how to break it to improve our health and lose weight. I grew up eating tons and tons of cheese and it was my favorite food for a long time, but when I finally cut it out of my diet, my health and skin significantly improved. This is a must-read if you consume a lot of dairy!
Book Trailer Video

The following week, with the help of an amazing team of friends, we shot a trailer video for The Real Food Grocery Guide. It's going to be hysterical, and I can't wait to share the finished product in May!
I can't reveal too much more at the moment, but I promise, this one will be worth the wait! Special thanks to Kush for being the best looking stock guy ever and keeping us all on track, my friend Talia of Party in my Plants for playing the funniest Cashier, Jessah an incredible makeup artist for helping me look good on camera, my assistant Alex for helping out and playing a shopper, and Cole, for shooting an awesome video!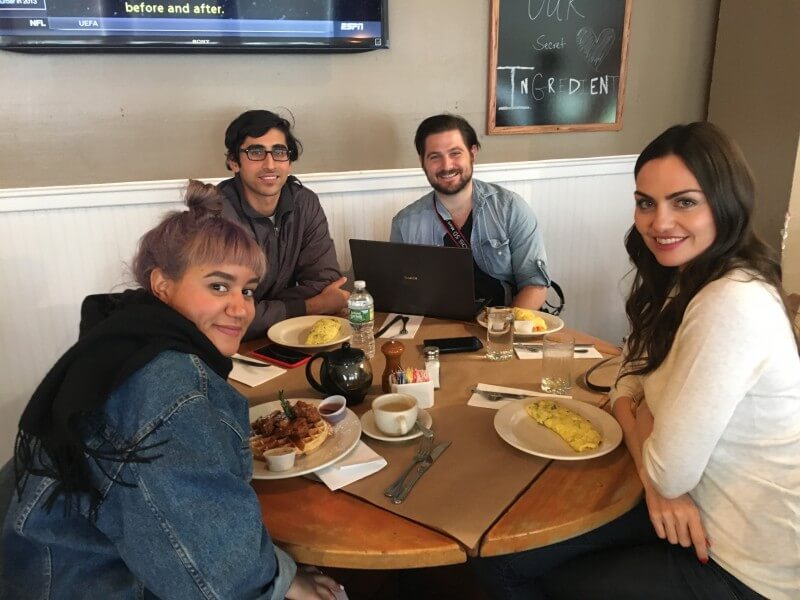 The Plant Paradox Book Launch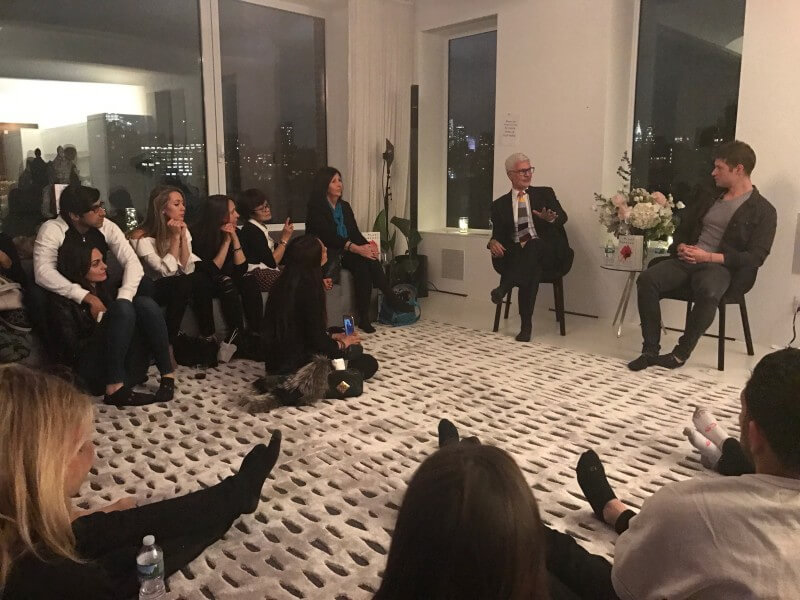 After 11 hours of shooting, Kush, Liana, and I went to the launch party for Dr. Gundry's new book, The Plant Paradox. His premise is that lectins, a plant protein found in grains, fruits, vegetables, nuts, beans, and conventional dairy products, may be causing inflammation, weight gain, and health problems (such as autoimmune disease) and that while we should eat plenty of fresh plant food, we have to choose and prepare it properly.
I have not finished the book yet, but it's quite an interesting read and it just hit The New York Times Bestseller list!
Cycles & Sex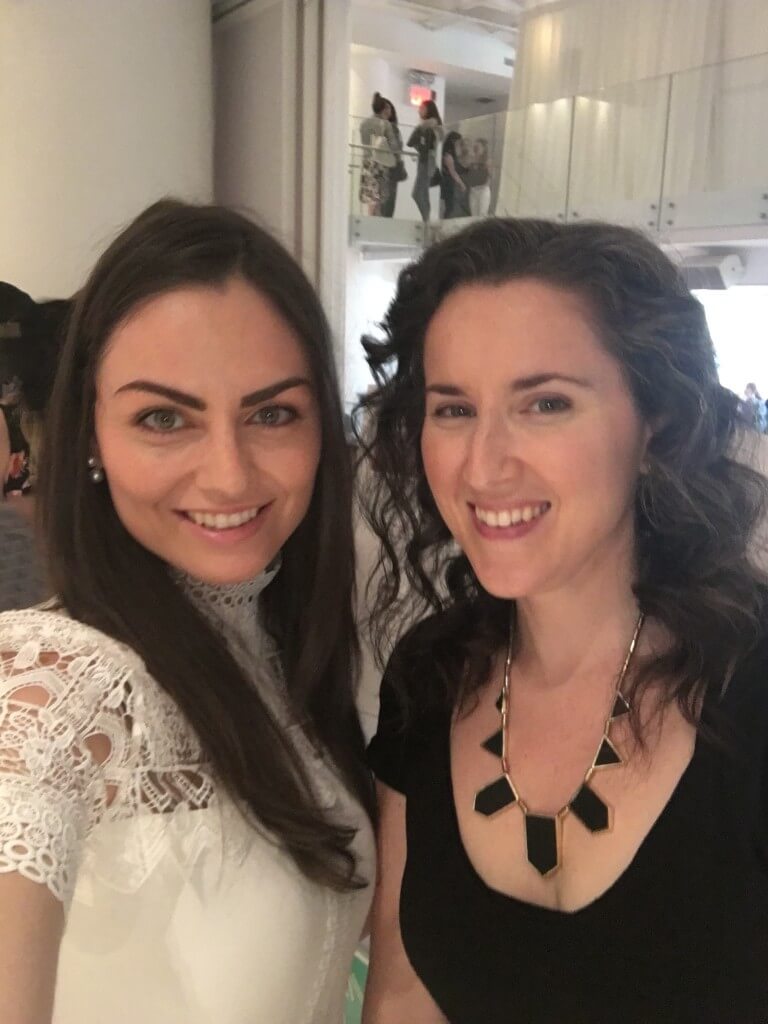 I closed out the month at a super cool event, Cycles and Sex, which was a day long event with an incredible line up of speakers, each talking about women's health issues and reproductive rights- from periods, to orgasms, to pregnancy, to birth, and everything in between it was certainly an enlightening and informative day.
My friend Alisa Vitti of Floliving.com, pictured above, kicked off the morning, sharing all sorts of interesting things you can learn about yourself from your period. If you have period issues, you need to check out her site.
Ricki Lake (of talk show fame) was there with her latest project, Sweetening the Pill, a documentary about the very real and scary side effects of hormonal birth control (including death). If you are on birth control, watch the trailer (full movie has not been released yet). I watched her previous documentary, The Business of Being Born, the night before on Netflix. In my opinion, a must watch before pregnancy!
Speaking of birth control, in the wellness circle, a lot of people are switching to a form of non-hormonal birth control that can determine your fertility by your basal body temperature. You download an app, take your temperature every single morning, and within a month or two, it will tell you which days you're fertile, and which you're not. If you're looking for non-hormonal birth control like this, check out Natural Cycles.
In the Media
Shared my favorite REAL FOOD snacks that will actually fill you up in InStyle (woohoo!)
Talked about Foods to help you focus in Pure Wow
Provided 5 Genius Dairy Swaps for Shape Magazine
Was interviewed by Lori Harder about How to eat and grocery shop for your best bod on the Earn Your Happy Podcast
Spotted at the Hollywood Reporter Party
Want To Become A Health Coach?
Thinking about becoming a Health Coach? Or, already a health coach and don't know where to start or ready to bring your business to the next level? Check out my intensive business bootcamp and mentorship program designed exclusively for Health Coaches. I teach you the exact strategies and steps I took to go from 0 clients, 0 followers, and 0 income to a thriving full-time health coaching business, tens of thousands of followers and a 6-figure income. Don't hesitate to drop me a question here.