After spending a week in Dubai, here are my picks for the best healthy food in Dubai.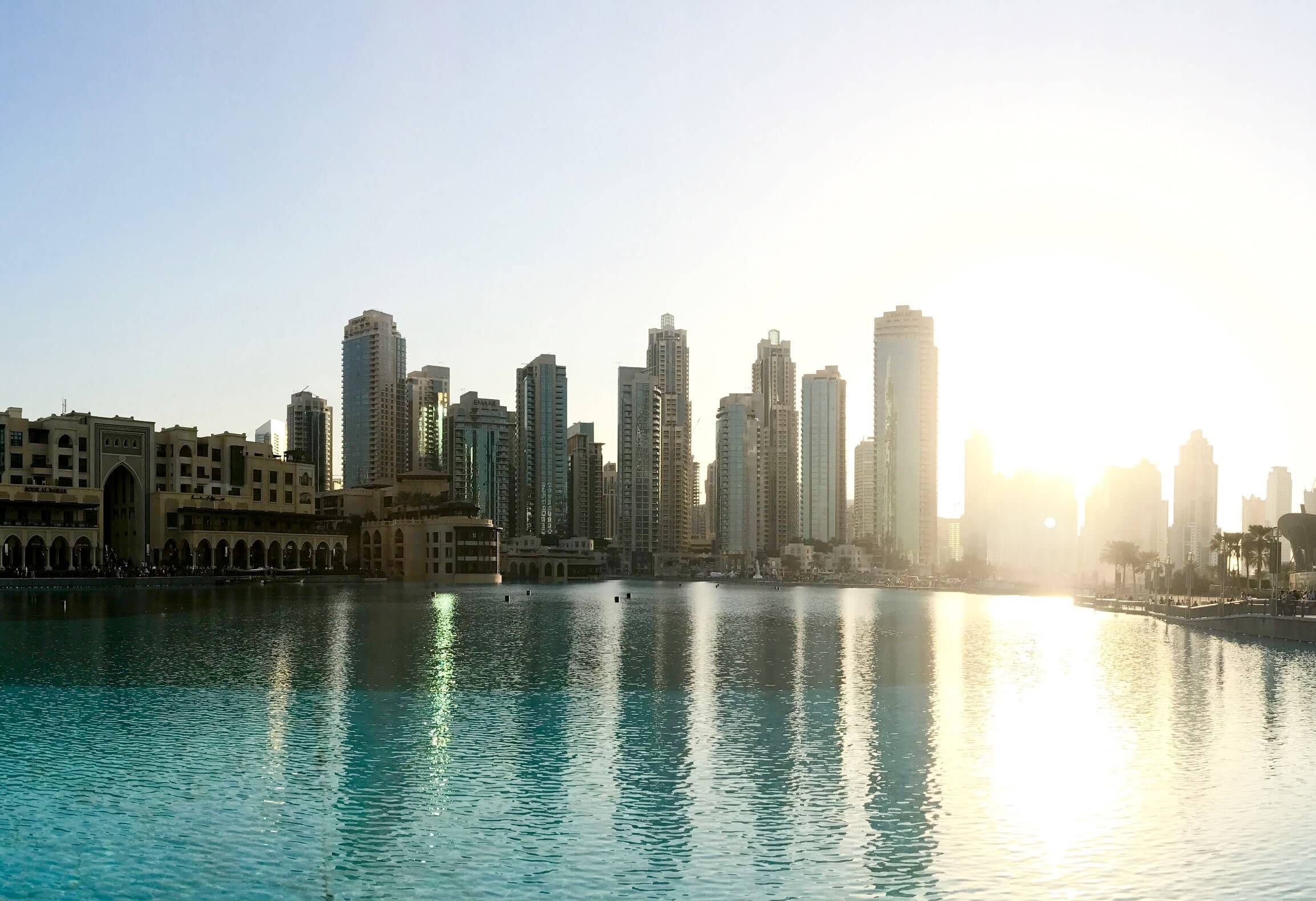 Coya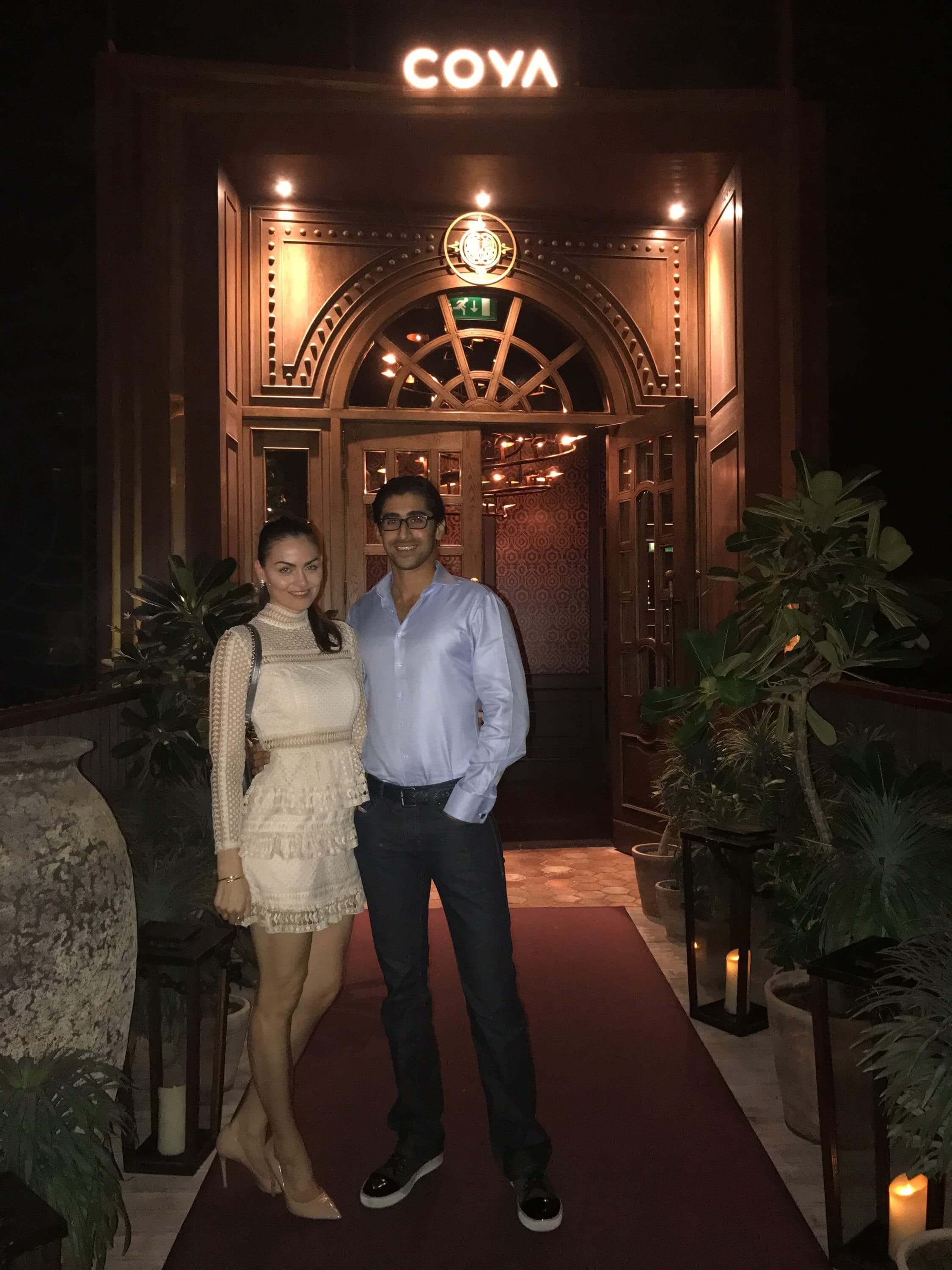 Coya was the first stop on my Dubai visit, and it was absolutely incredible. It's a Peruvian restaurant known for its ceviche, but had a surprisingly high number of vegetarian dishes. We ordered a number of dishes to share. My two absolute favorites were the skewered wild mushrooms (which seriously tasted like meat) and the black truffle mushroom dish, both in the photo below. If you go, those are not to be missed!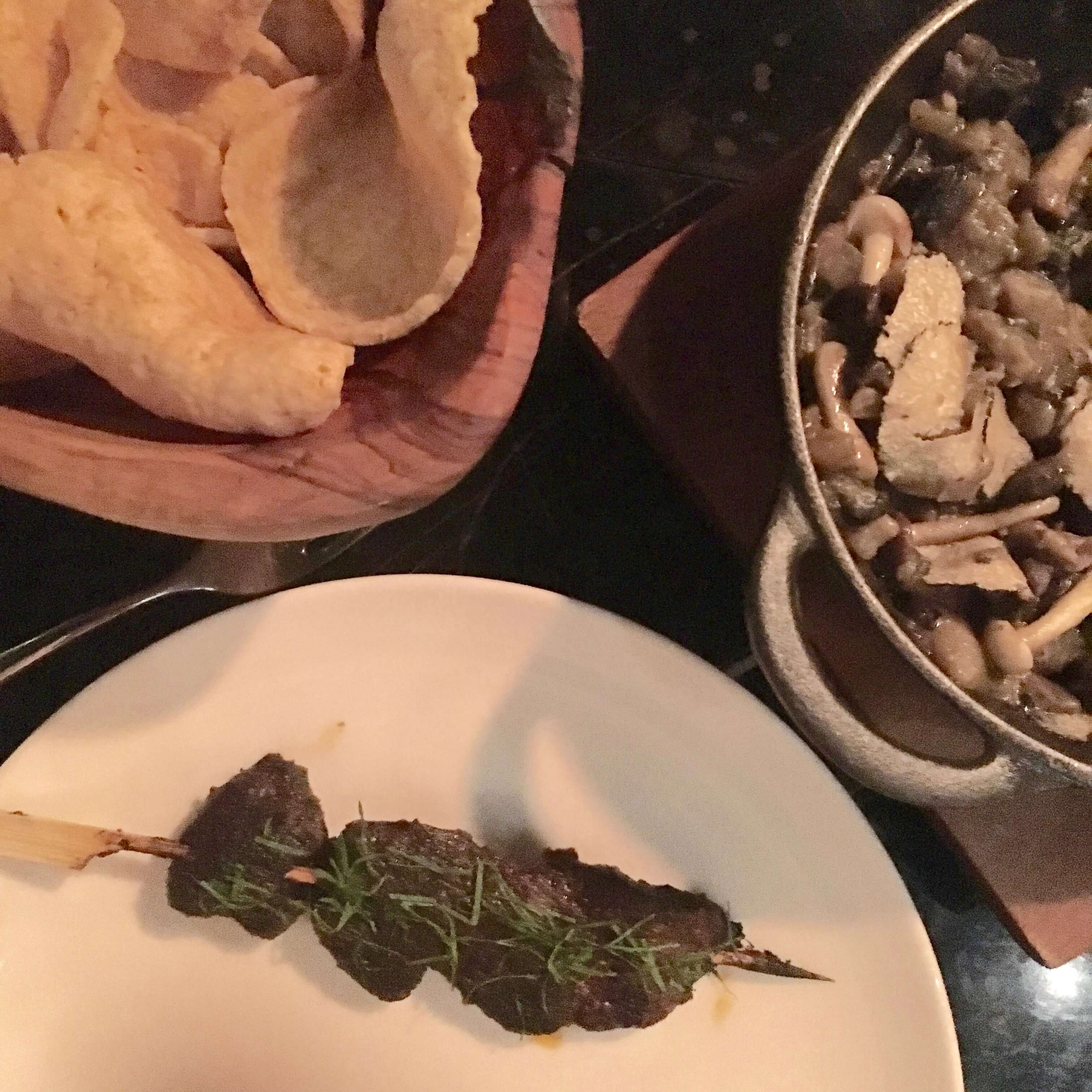 Pantry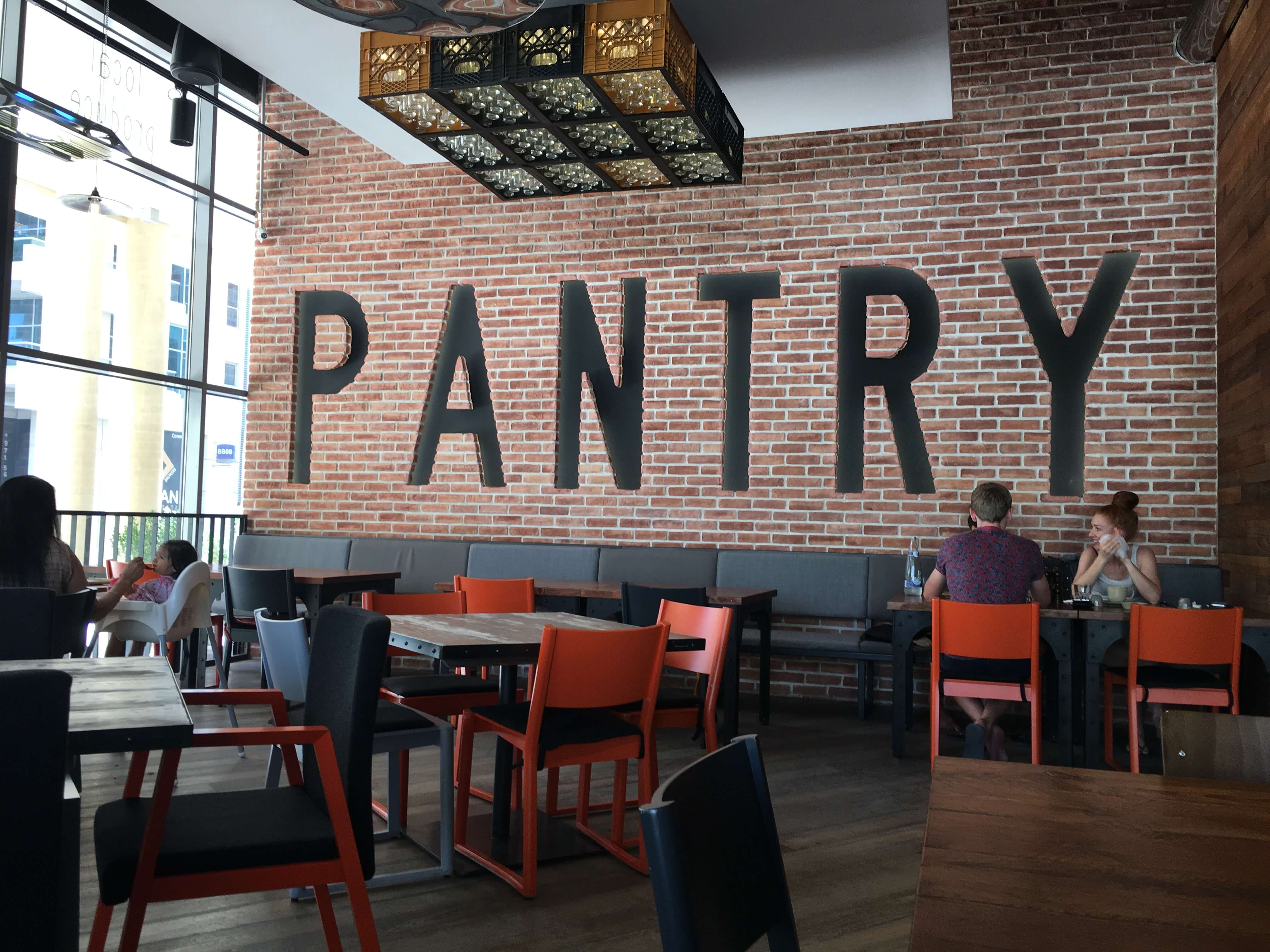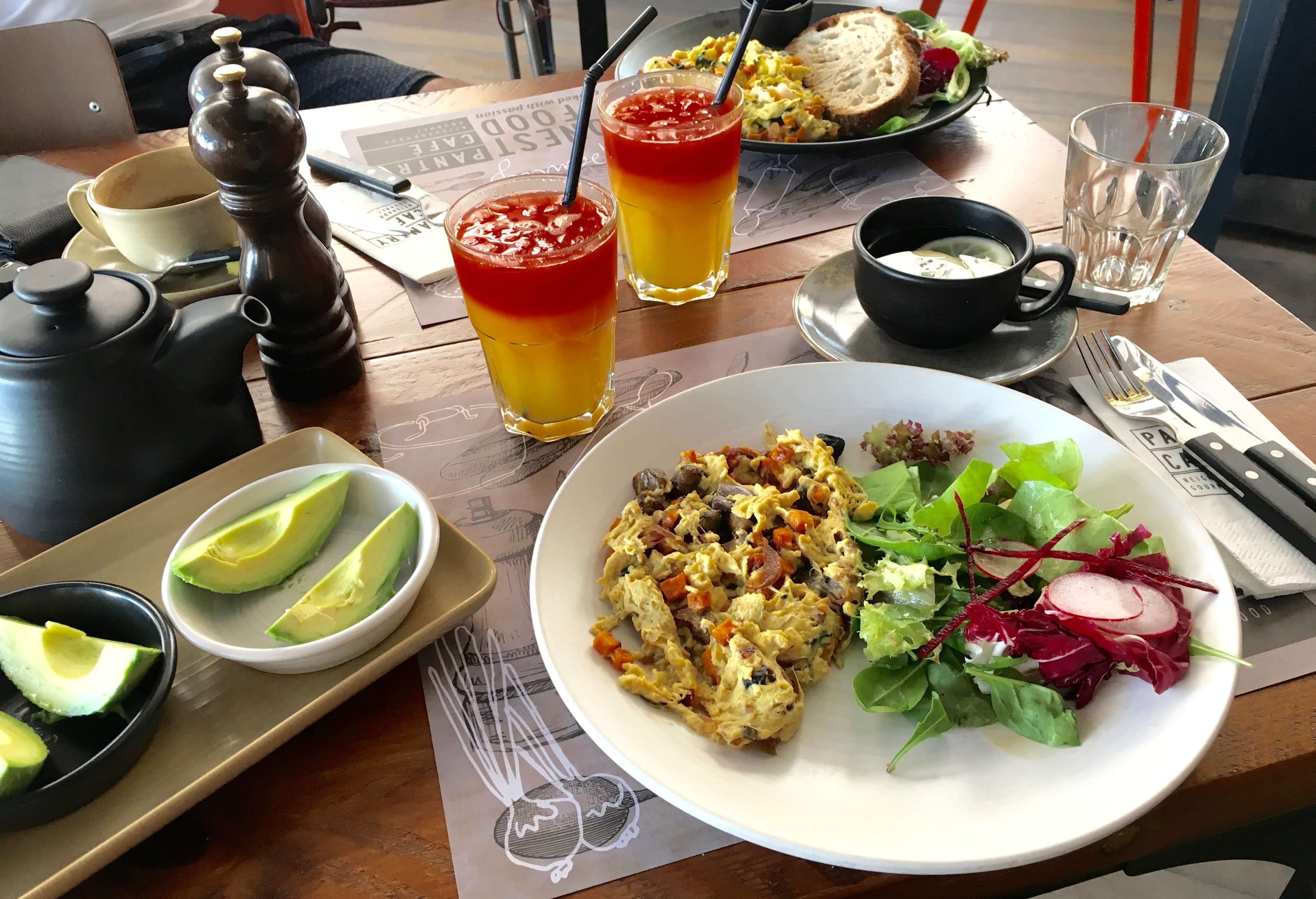 Pantry is a home grown small chain of restaurants (they currently have two locations) with super fresh, organic choices. We went there for brunch, and I could have eaten here multiple times. The sunrise juice was so cute and colorful ( a mix of orange and beet juice), and the omelets had a variety of veggie filling options. Their lunch and dinner menu looked equally delicious.
They also sell organic snacks and dried goods, so it was fun looking over the brands and choices.
Baker and Spice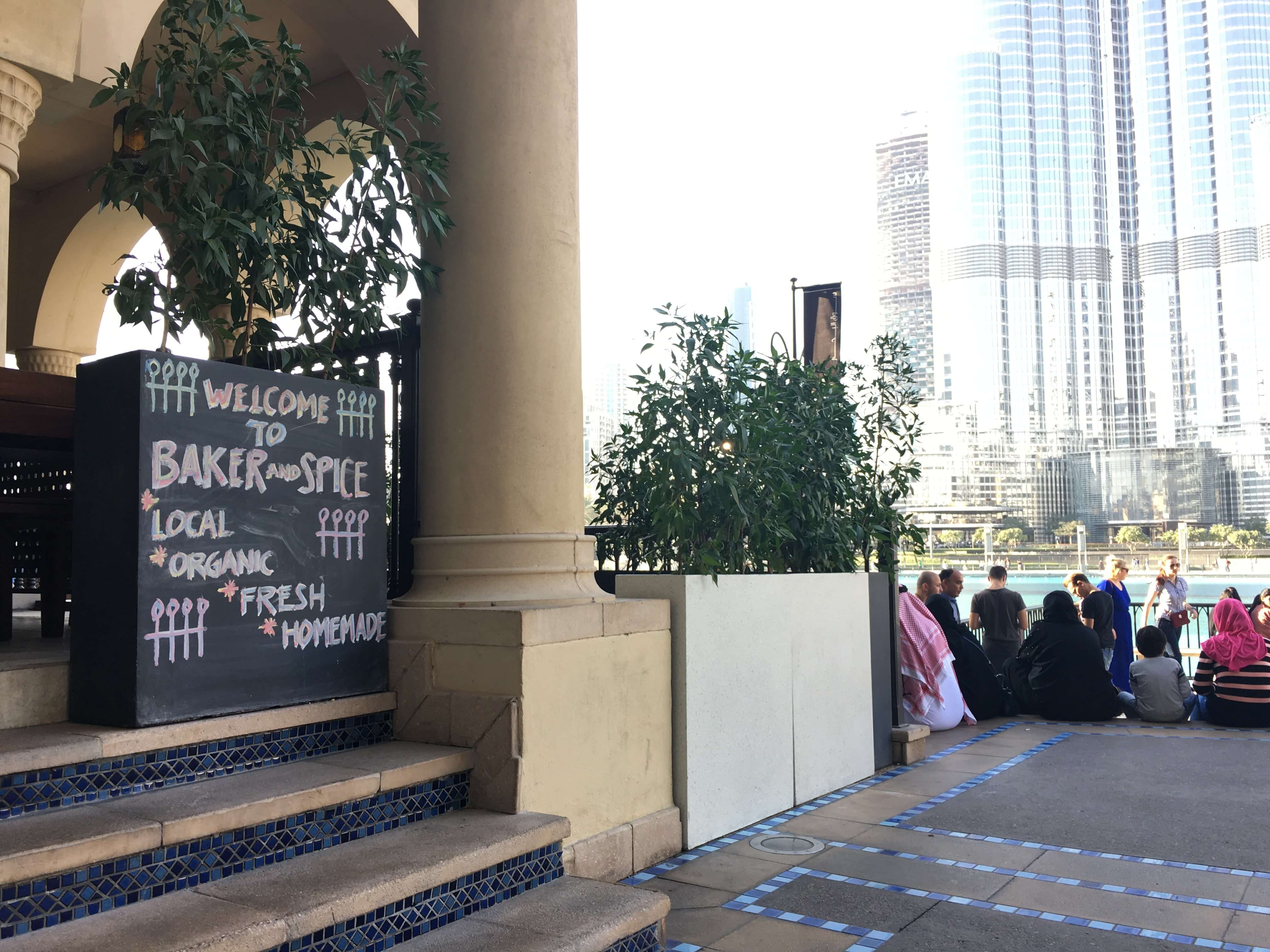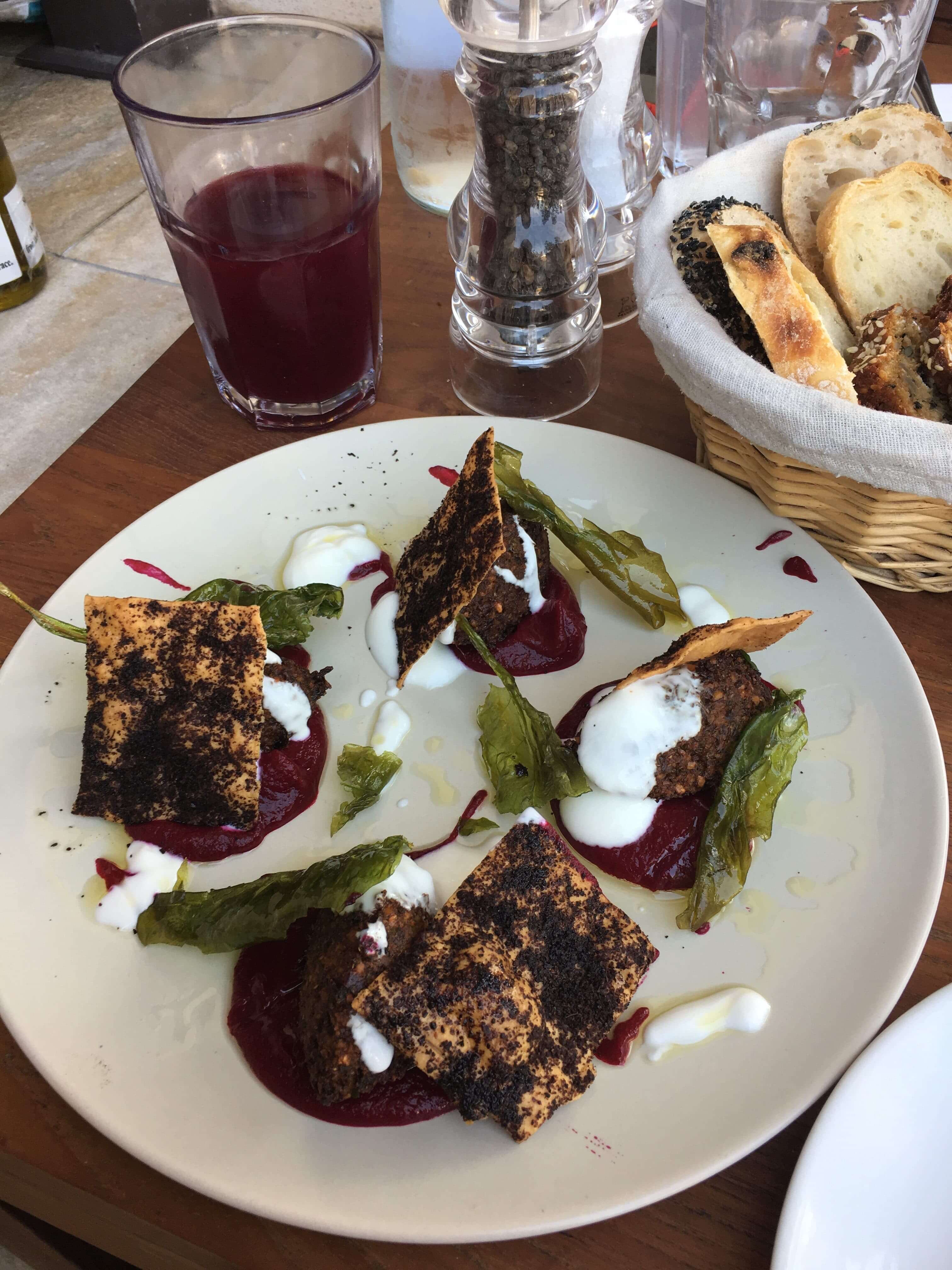 Located across from the glittering Burj Khalifa (the tallest building in the world), Baker and Spice is a cute organic restaurant worth a stop for lunch. Snag a table on the terrace, looking over the water and the Burj.
These were spinach falafel in a beetroot hummus with sumac crackers. The beetroot dumplings were also delicious, as was the perfectly cooked octopus. Like most restaurants in Dubai, they had a large assortment of fresh pressed juices. I opted for pomegranate, which was delicious.
Organic Foods & Cafe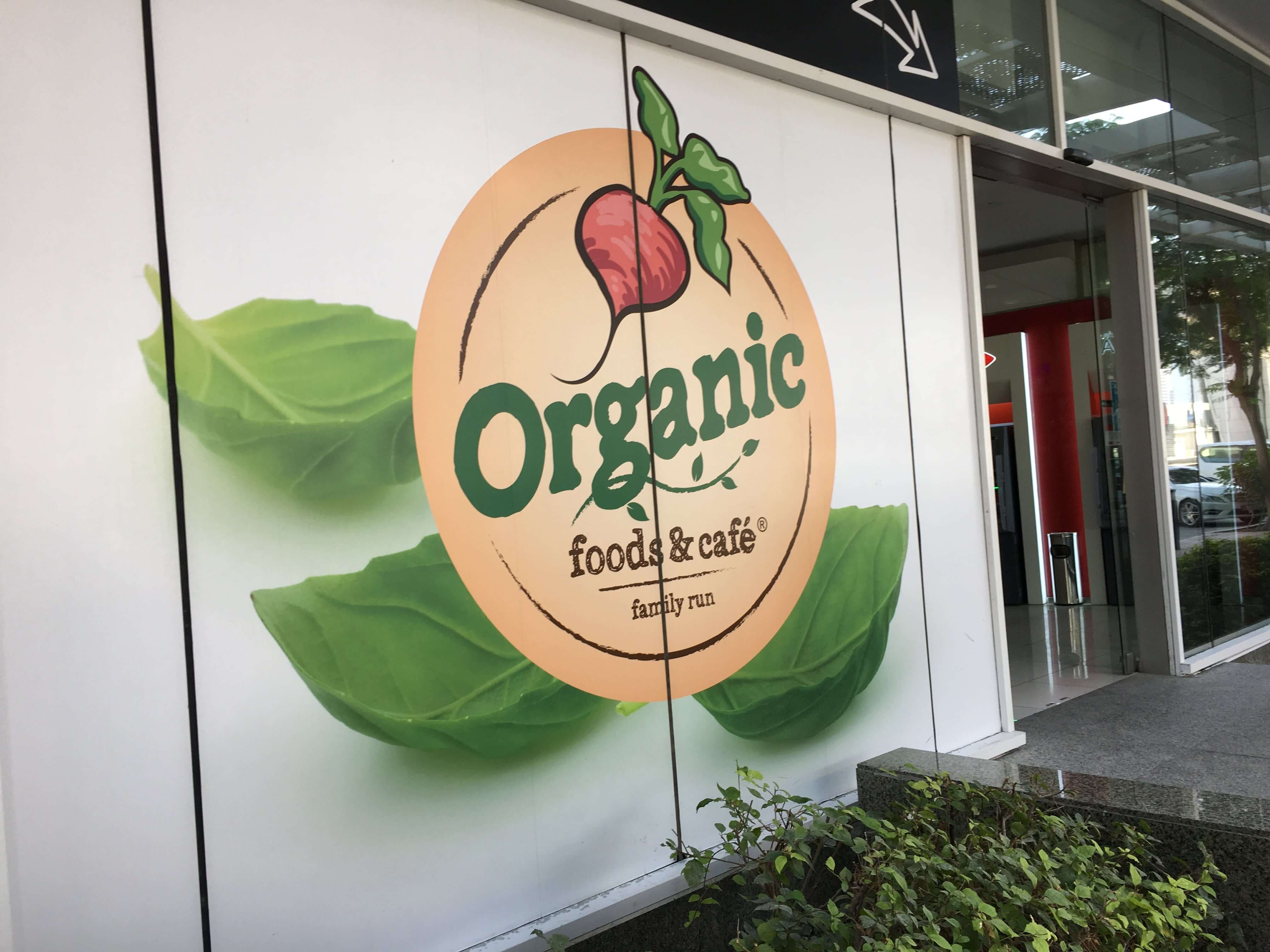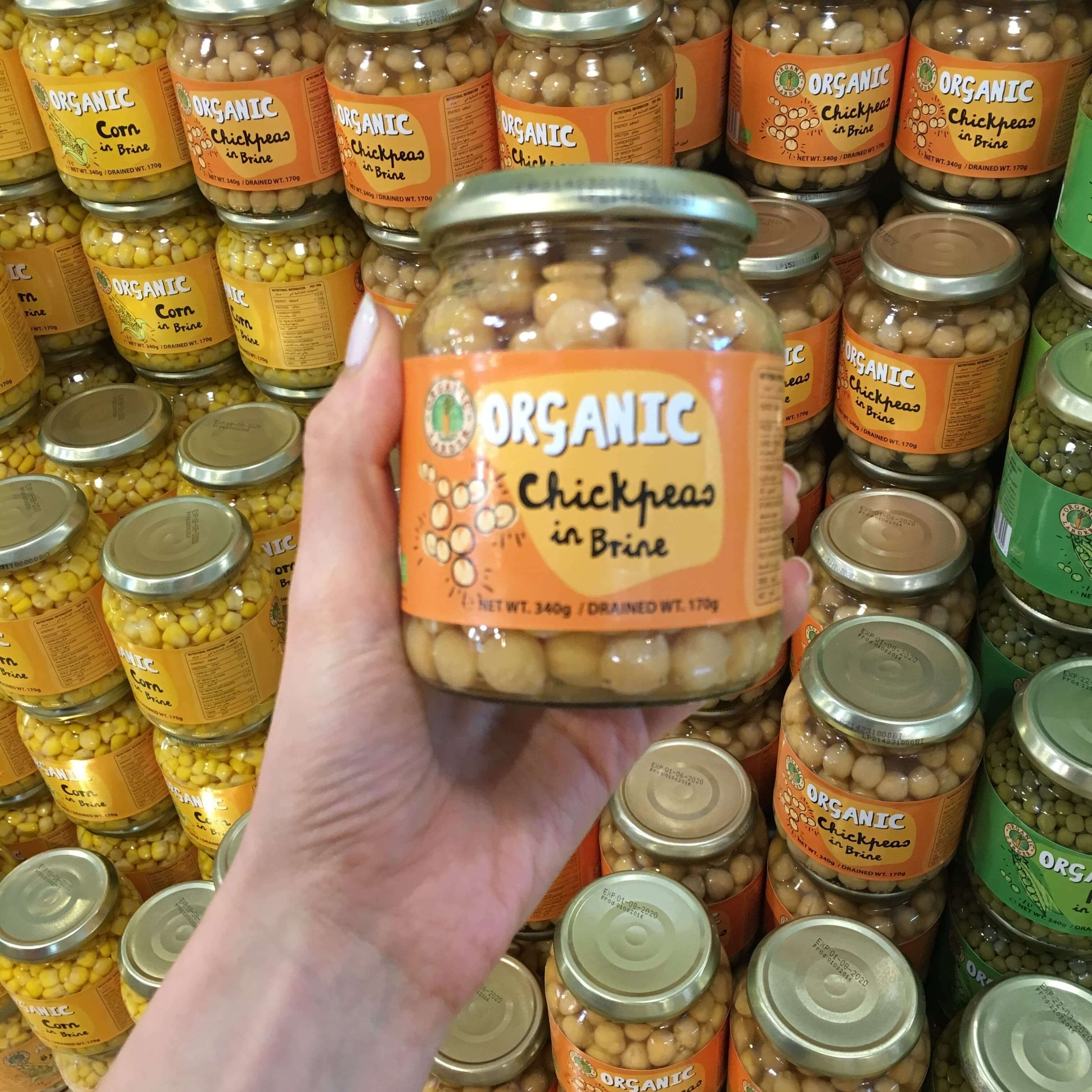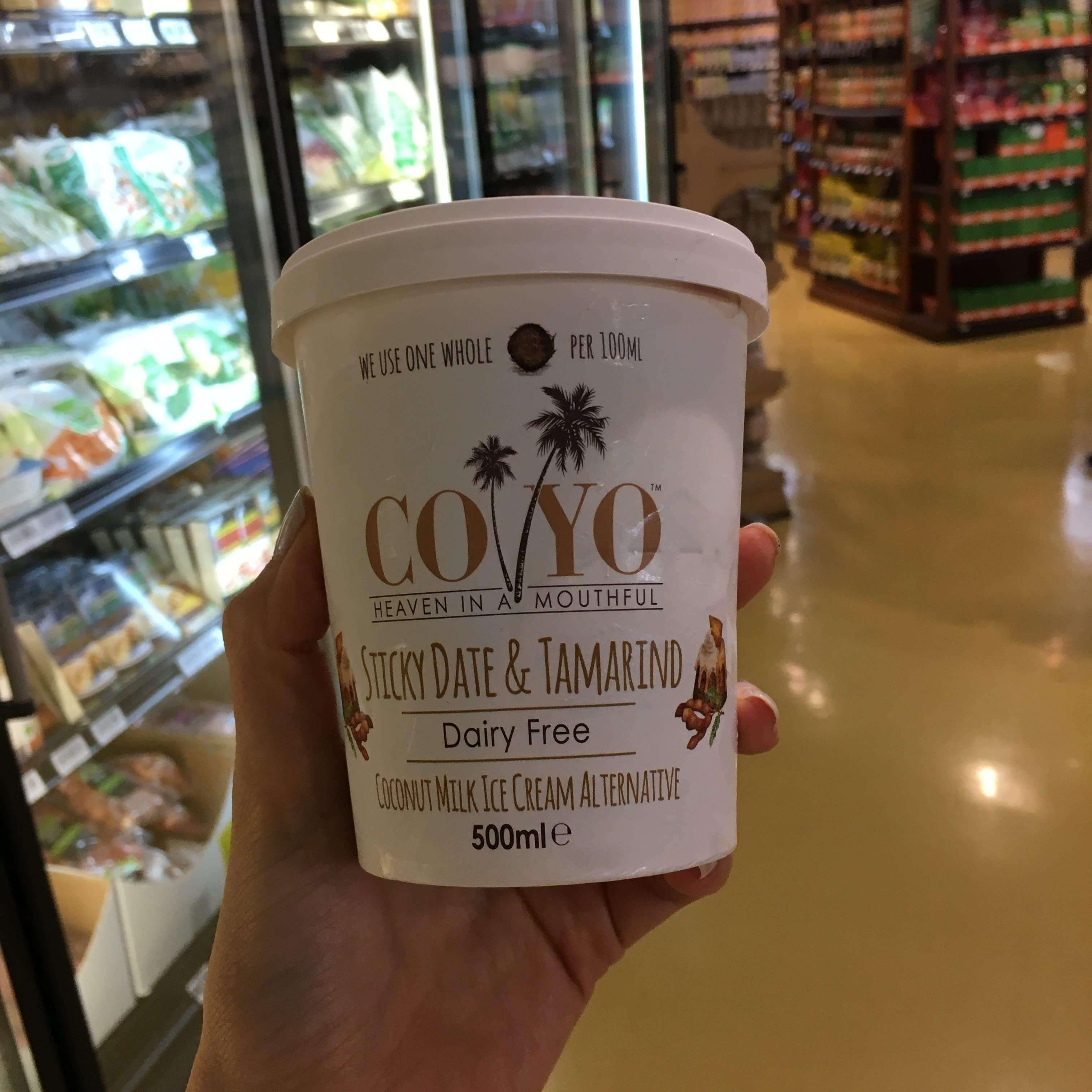 Organic Foods & Cafe is a chain of natural food stores with a wide assortment of natural foods like you'd find in the states (although they had many different brands, mostly European and Australian for packaged foods). They also have a great little cafe for lunch inside.
I took my boyfriend, who recently moved back home to Dubai, on a tour through here and discovered lots of cool products. I loved that their beans were jarred instead of canned, and that I was finally able to try CoYo (coconut yogurt and ice cream) which I have seen all over instagram, and had been wanting to try. It was pretty good, but not as delicious as Luna and Larry's here in the US. 🙂
Comptoir 102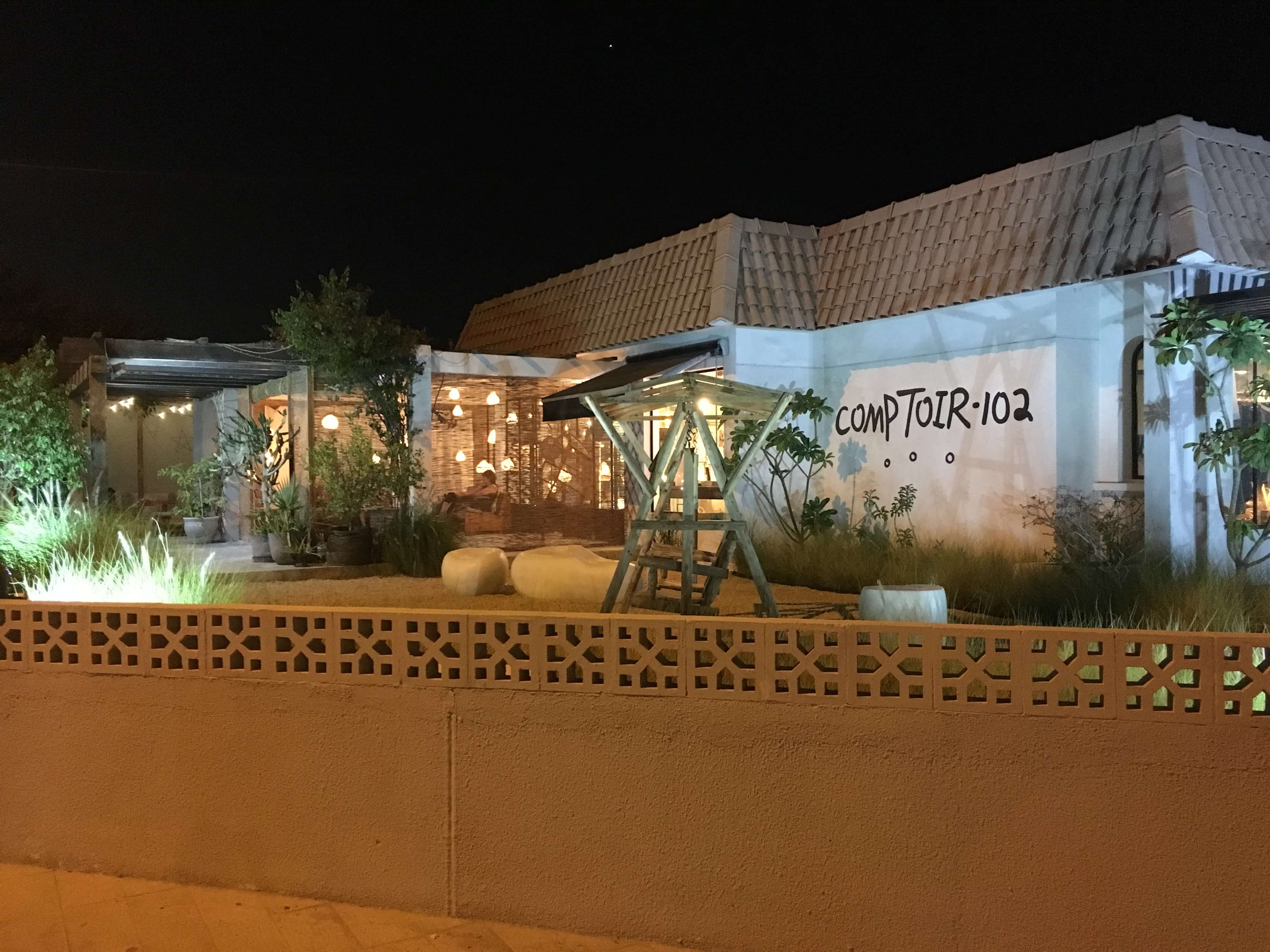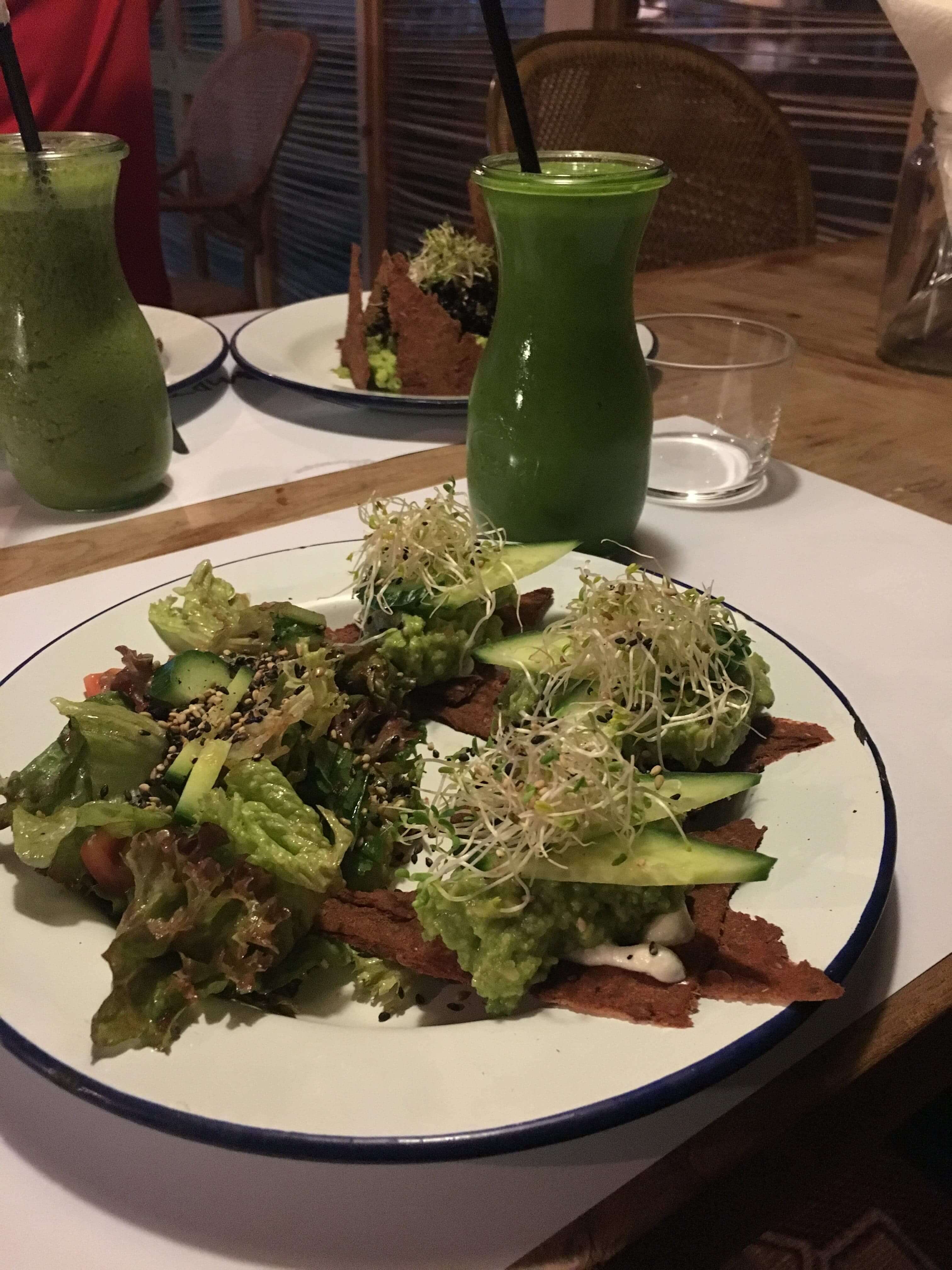 Comptoir 102 is an organic concept store with a cafe in the back. I'd been hearing a lot about it, and quite a few sources recommended it. The space is very bohemian and cozy, giving it a great atmosphere and vibe. They sell a variety of goods, from home furnishings, to clothes, to jewelry. It was fun looking through the store, because it was mostly brands I had never heard of, and unique things I haven't seen in the US. The wares aren't cheap, but they seem high quality.
As for the cafe tucked in the back of the store, it has a small menu of mostly juices, smoothies, and salads. My favorite dish was the seaweed avocado salad on gluten-free crackers.
It is a bit out of the way, and best as a quick stop for a casual lunch.
Healthy Food Scene in Dubai in General
Overall, I found it easy to eat well in Dubai.  I absolutely loved that they served fresh pressed or squeezed juice just about everywhere. I also loved the easy access to pomegranate and persimmons, which are sometimes hard to fine on the east coast.
Other Healthy Things to Do in Dubai
When you're not eating there are a number of fun healthy things to do in Dubai, such as:
Run along Kite Beach and watch the sun set behind the Burj Al Arab (and get a great photo of it)
Swim in the crystal clear waters of the Arabian Sea – If at a public beach, be sure to be respectful of local customs and wear a one piece instead of a bikini. If you swim at a private or hotel beach, bikinis are fine. The water and beaches are so incredibly clean!
Walk along the Dubai Marina or around the Canal – While Dubai is not a walking city the way New York is, where you can meander through neighborhoods for hours, there are quite a few picturesque walking paths in Dubai…and since the architecture is so unique and interesting, you'll have a lot to see. There are some nice walking paths near the Dubai Marina and around the canal.