I spent New Years eating my way through Bali. Here are my top healthy restaurant picks.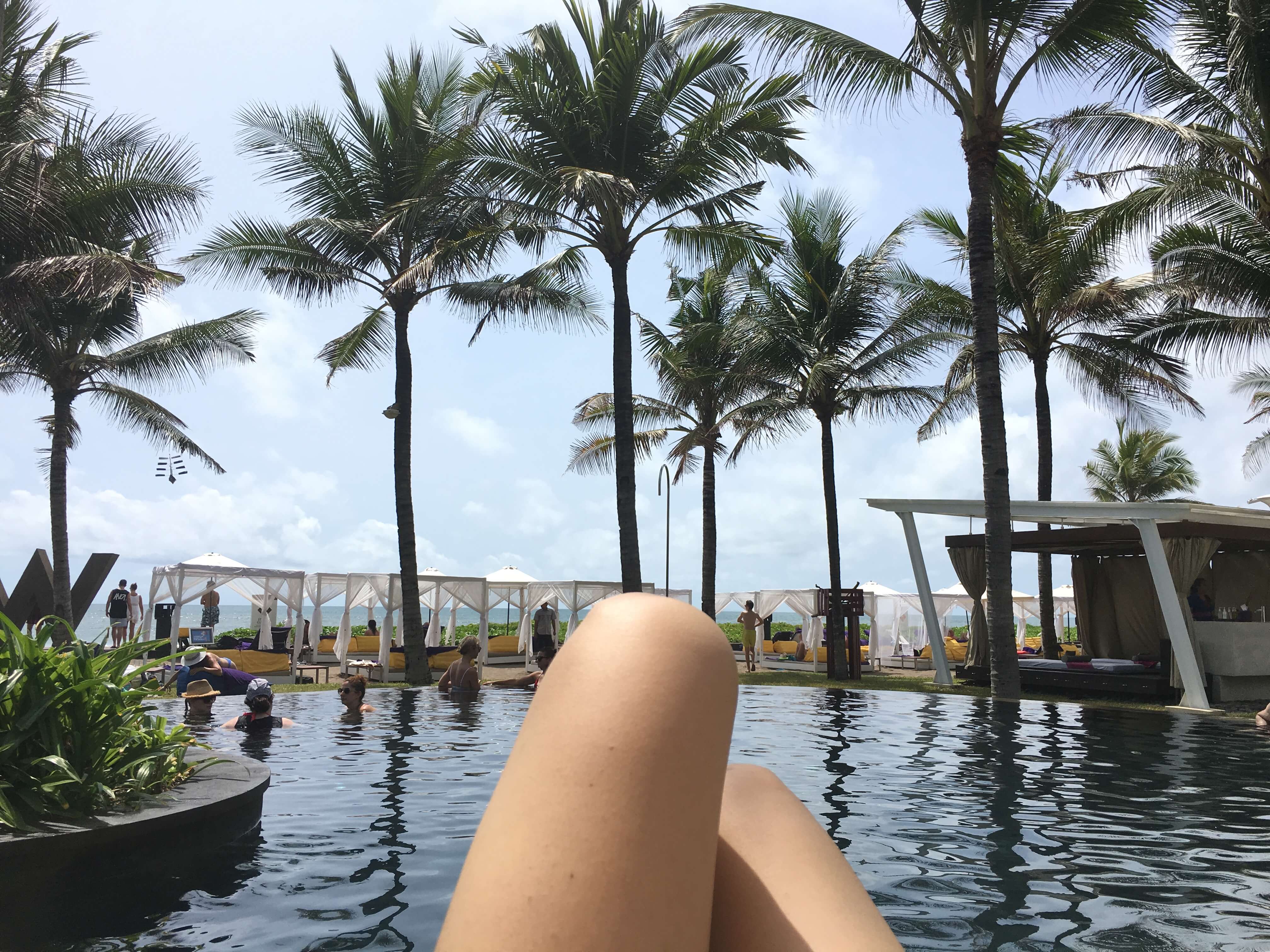 Bali has been on the bucket-list for a while, and I finally had a chance to go for a friend's 30th birthday party, which happened to coincide with New Years.
While there, I chose to get up early for the gym and to explore the neighboring towns and healthy restaurants. I managed to hit quite a few places in 4 days…so here are my top picks!
UBUD
Five Elements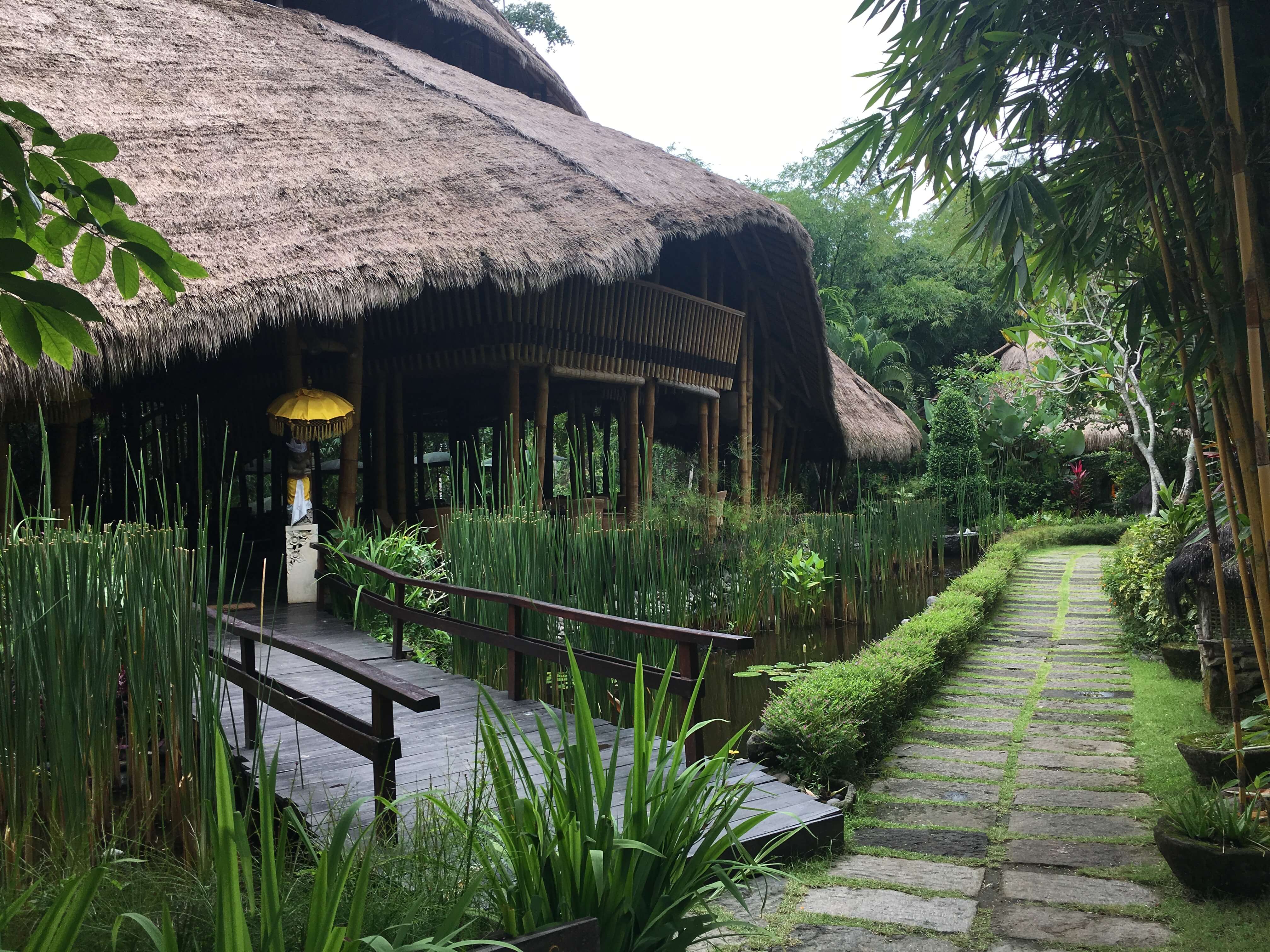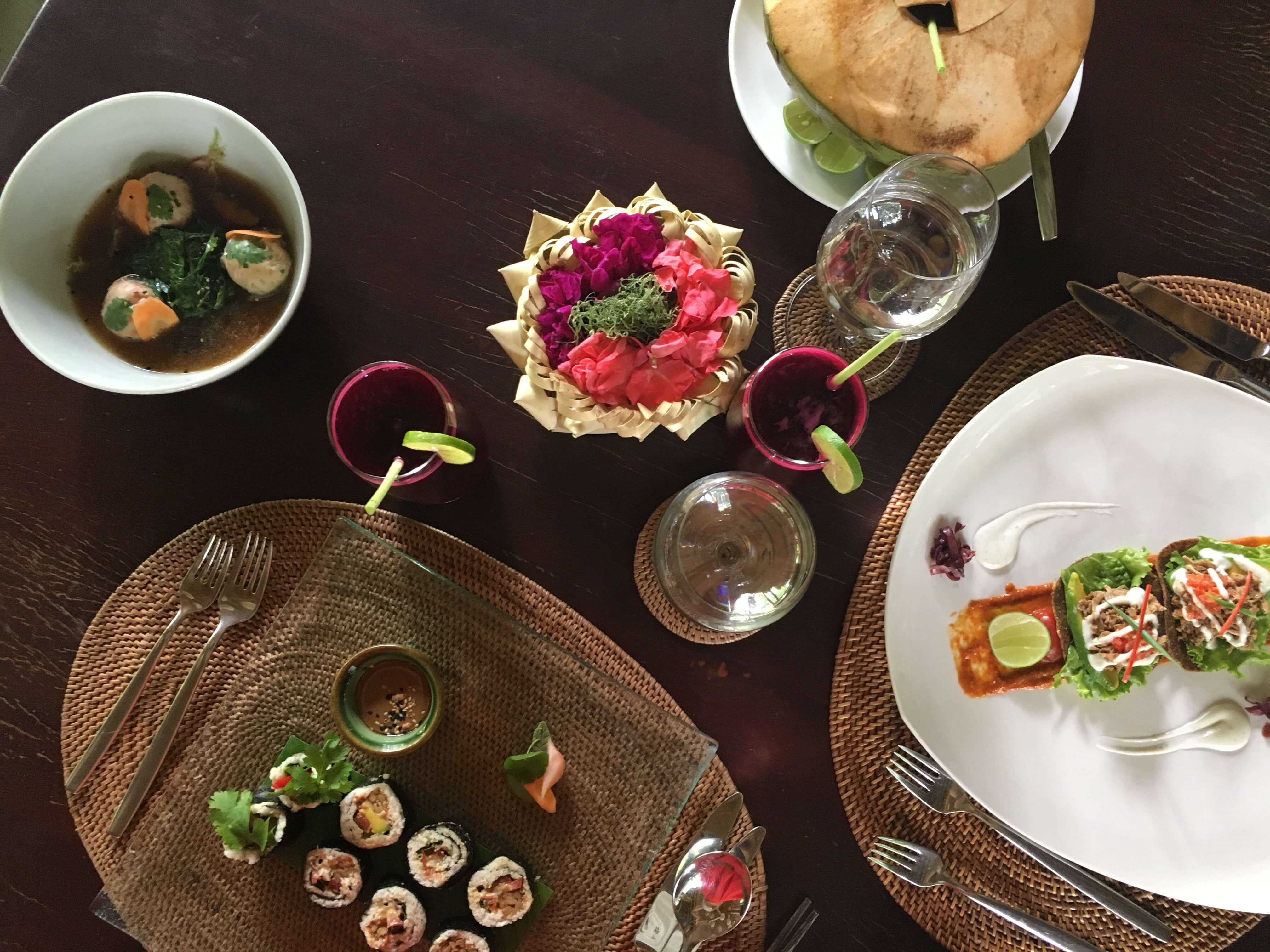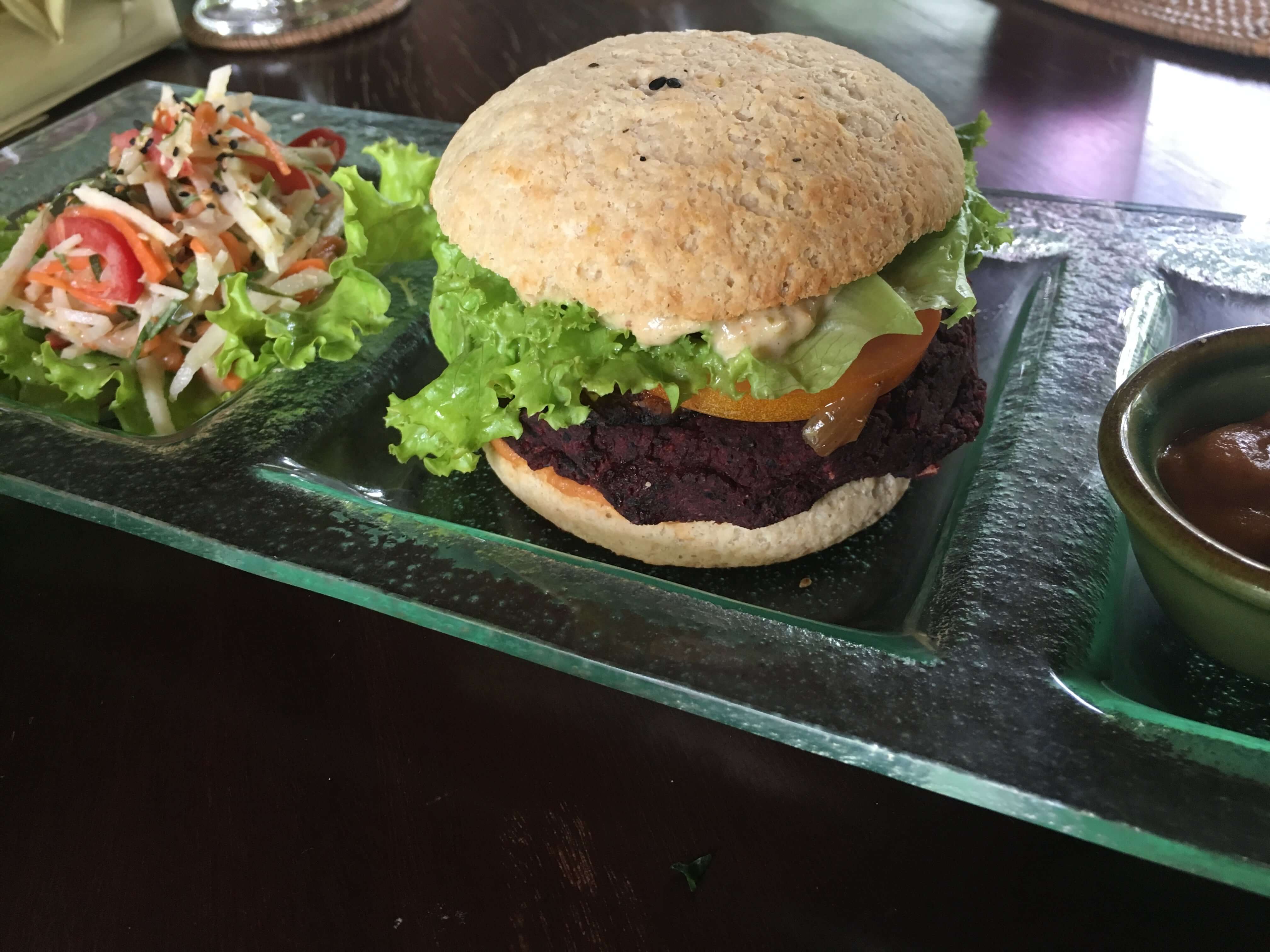 Five Elements was my absolute favorite restaurant in Bali. Part of a larger retreat center, the restaurant is nestled amongst lush gardens and greenery. You can take meditation and yoga classes, or book a healing massage and other interesting modalities, which take place in gorgeous huts along a river.
We came here for lunch, and everything looked so good, we nearly ordered the whole menu. Everything is 100% plant-based.
We ordered sushi, the dumplings, jackfruit tacos…and one was better than the next. The red beet burger was pretty good, but what most impressed me was the homemade rice-based gluten-free bun. This is an absolute must-visit when in Ubud.
Moksa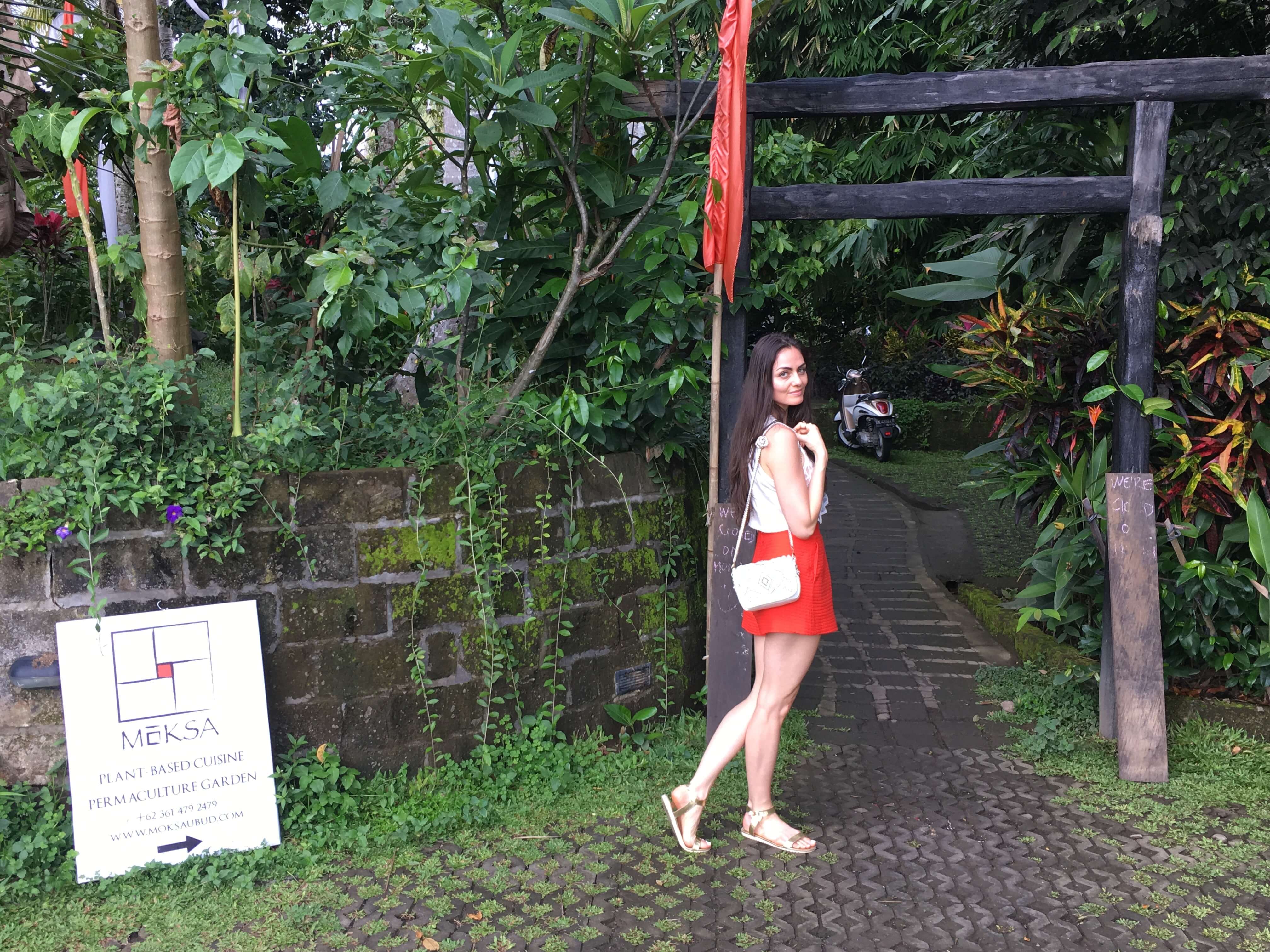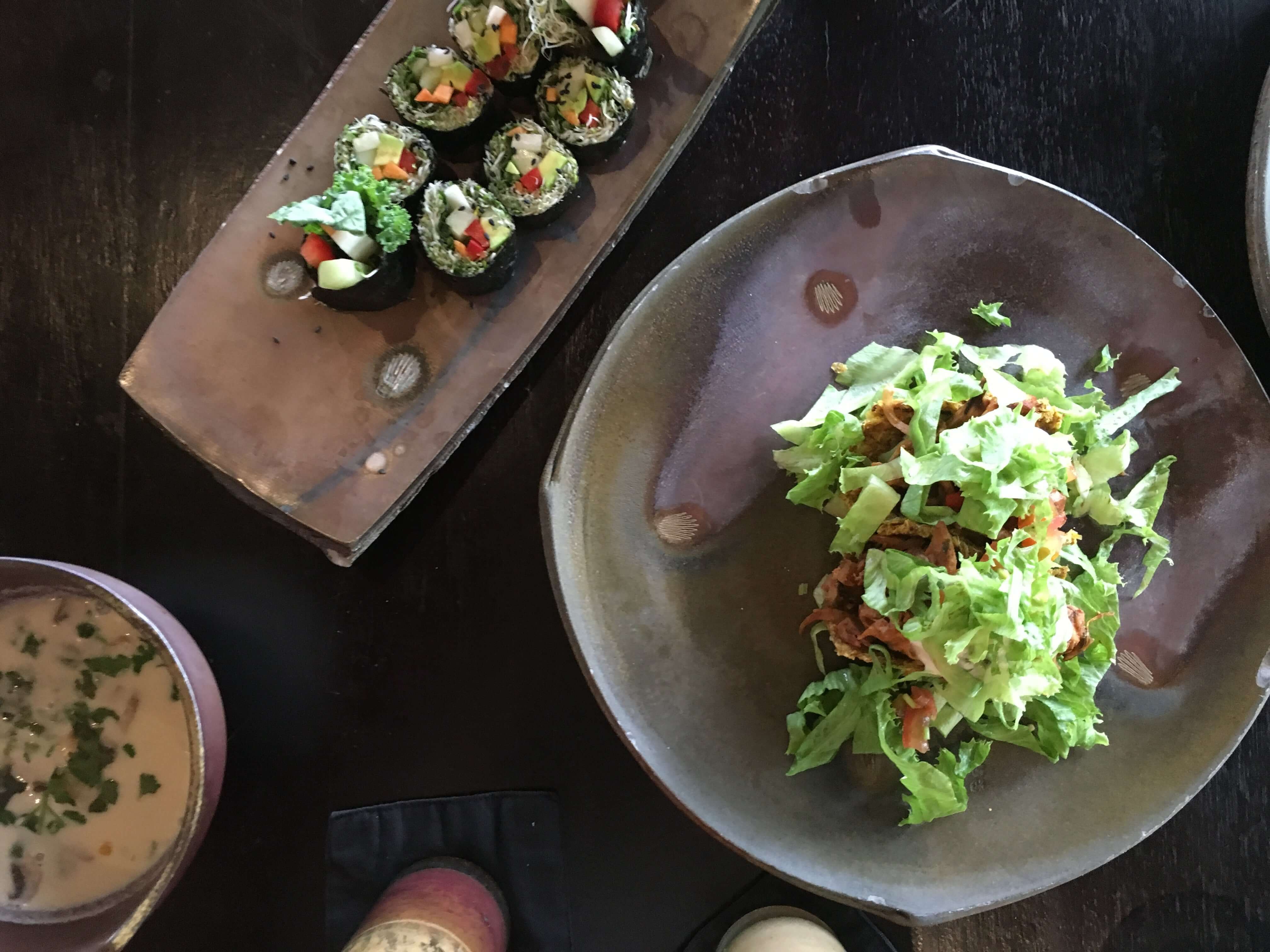 Moksa is an incredible plant-based restaurant and permaculture garden. The covered patio overlooks the garden, and it was the perfect spot to enjoy a meal while watching the inevitable Bali rain come down.
There is a pretty large menu with a mix of raw and cooked foods (which changes for lunch and dinner), and a range of smoothies, juices, and desserts. Definitely worth a stop when in Ubud, both for the location and the food.
SEMINYAK
Cafe Organic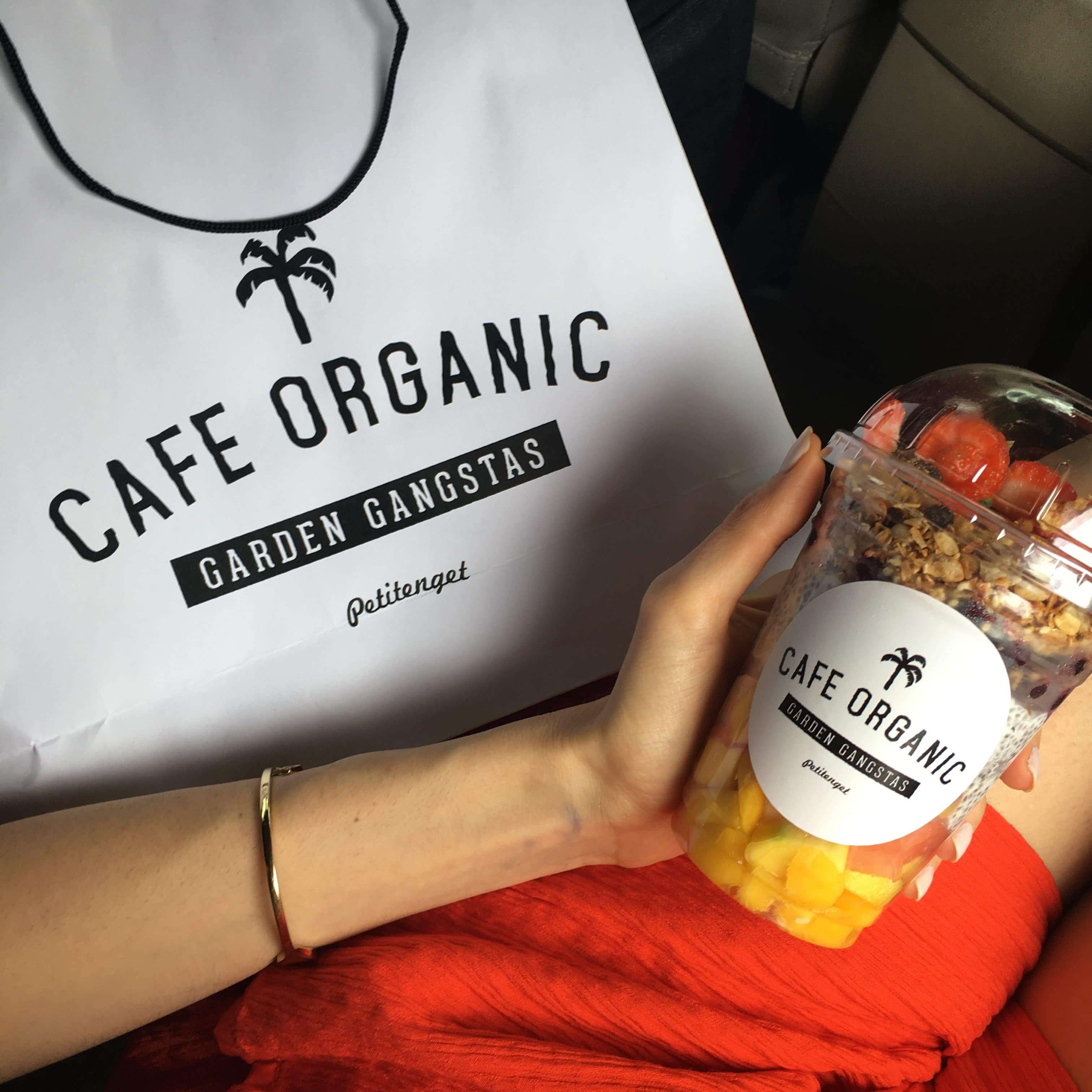 Cafe Organic was a cute little place across the street from the W hotel, that was always buzzing. They are open only for breakfast, brunch, and lunch, with a varied menu of smoothies, smoothie bowls, eggs, and mostly plant-based dishes. We ate here a few times. The food was pretty basic, but good, and the vibe and atmosphere more than made up for it.
The Spicy Coconut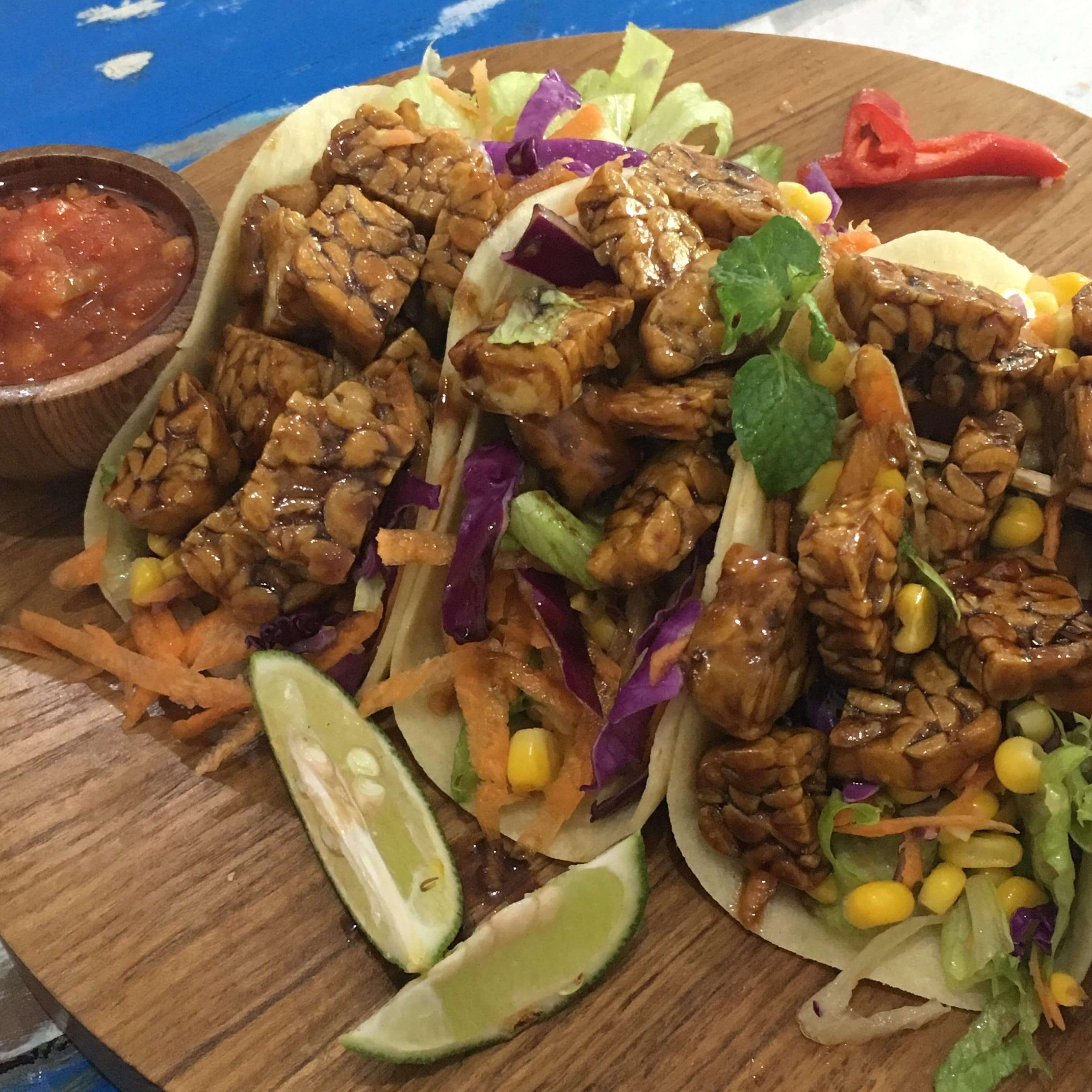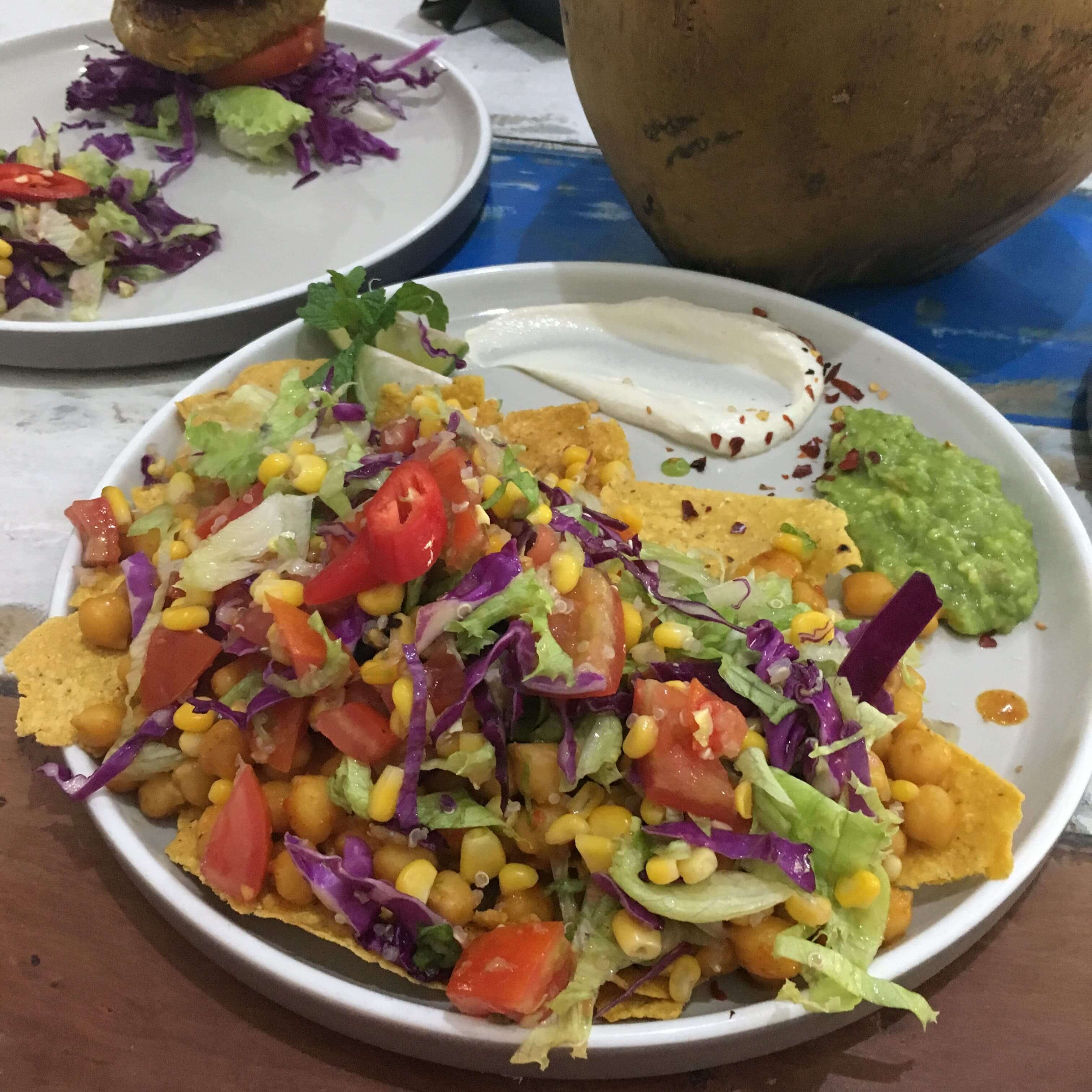 The Spicy Coconut is a small vegan cafe, with mostly (but not all) raw dishes. I liked their their tempeh tacos and chickpea burger. They had a delicious-sounding gluten-free bread, which I was bummed I didn't get to try, as they were sold out for the day by the time I got there around 3pm. Of course, like most places in Bali, they also served fresh coconut water, straight from the coconut, as well as a variety of juices and smoothies.
Do you have any favorite healthy places in Bali? Recommend them in the comments below!