There are dozens of non-dairy yogurt options on the market, but not all are created equal! Here, I share the top 5 best non-dairy yogurt brands that are readily available at health food stores across the country.

Best Non-Dairy Yogurt
1. Culina
Culina is hands down the winner for the most delicious yogurt on the market. It's creamy dreamy heaven. Its ingredient list is short and clean. It's made simply from organic coconut, agar (a type of seaweed), and probiotic cultures. Bonus points? It comes in a reusable terra-cotta or glass container – which means zero-waste and no plastic touching your food. If you're lucky enough to find it in your local Whole Foods, scoop it up, you won't be disappointed.
2. Lavva
This is the most interesting yogurt I've seen on the market in terms of ingredient lists. They add cassava and plantains which supply prebiotic fiber, which I haven't seen in any other brands. It supplies 50 billion CFU of probiotics in a serving, which is major. It's tasty, but a little on the thin side. It's not super creamy or thick. Still, this is a go-to and is readily available at a variety of stores.
3. Coyo
I love that Coyo Organic is available wherever I travel, including the US, UK, and Dubai. It tastes good, has 0 added sugar (like the rest), and I like that they list out which probiotics it contains.
4. Anita's Coconut Yogurt
Anita's is actually one of the original makers of coconut yogurt and hers has a very clean ingredient list, but it's harder to find as it seems to only be at East Coast Whole Foods and grocers. That said, it's still a great choice if you can't find the others.
5. Reader Pick: Coco June
While I haven't tried Coco June yet personally, it was a fan favorite when I posted this on Instagram, so I am including it here, because it looks and sounds delicious! It's made with simple, organic ingredients and there's no-added sugar in the plain coconut version. It gets brownie points for listing out the strains of probiotics in the ingredient list.
Have you tried any of these? Let me know what you think in the comments below, or if there is a brand I missed.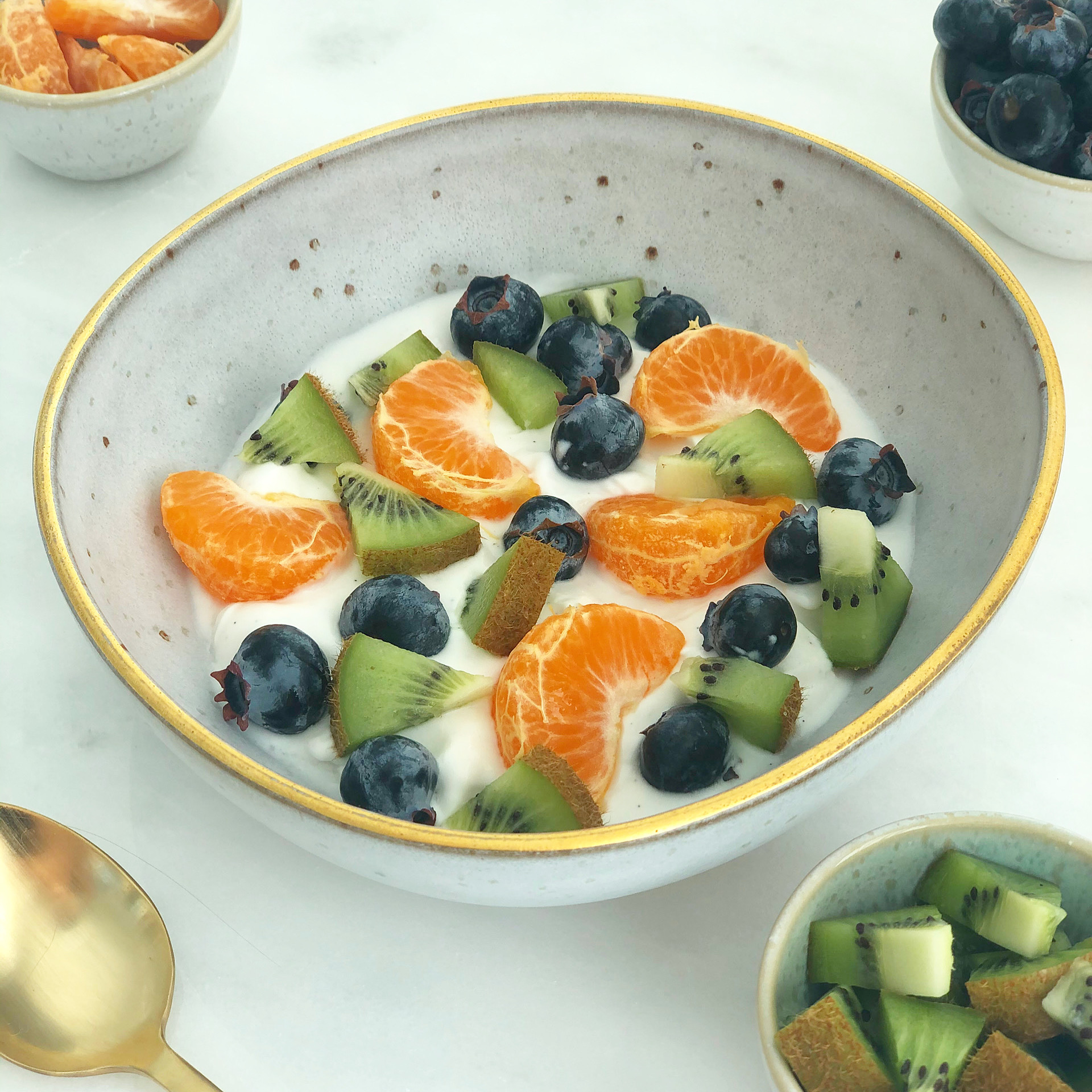 Coconut Yogurt Topping Ideas
Coconut yogurt is great on its own, or simply with fruit, but you can also top it with this sugar-free paleo granola or put it on top of this loaded sweet potato breakfast bowl.
Enjoy These Tips?
Shopping for healthy groceries can be confusing and overwhelming, with all the options and the health-washing (aka marketing a not-so-healthy product as healthy). That's why I wrote the book, The Real Food Grocery Guide, available on Amazon. If you enjoyed this post, you'll love the book!
For more tips like these, be sure to follow me on Instagram.
View this post on Instagram