If you don't have time to make a healthy snack recipe, try one of these nutritionist-approved healthy snacks you can buy.

Sweet Nutritionist-Approved Snacks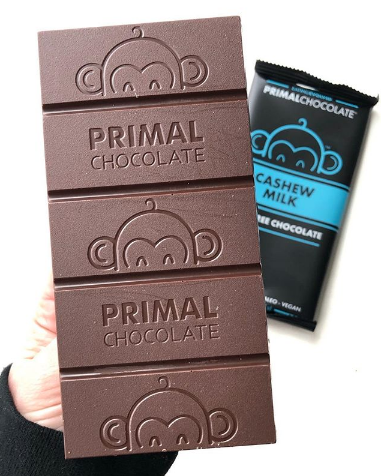 Fresh Fruit
The most nutritious sweet snack is always going to be fruit. If you're on-the-go, choose one already in a "single-serve" package, like a banana, orange, or apple. Fresh cut fruit like pre-cut melon, pomegranate arils, or peeled grapefruit wedges are also convenient options.
Fruit With Nut Butter
Dip fruit slices such as apples or pears into a little bit of nut butter for a tasty, fiber- and protein-filled snack. My favorite nut butter brands that don't contain added oils or sugars include:
Dark Chocolate
Look for dark chocolate brands that don't contain dairy, and ideally use a lower glycemic sweetener, such as monk fruit or stevia. Otherwise, go for a coconut sugar-sweetened chocolate, which is more readily available. My favorite chocolate brands include:
Fruit Bars
Fruit bars are a convenient option on the go, and I find they are one of the healthier options readily available at airports or convenience stores. Always read the ingredient list and look for brands made only with fruit, nuts, and seeds. Here are some of my favorites:
Coconut Chips
Dried coconut chunks or chips are a filling and satisfying snack made simply from dried coconut. I like the Go Smile! brand Coconut Chips.
Date Rolls
Date rolls are simply date paste rolled in coconut shreds. It can often be found in the bulk section of health food stores.
Hail Merry Snacks
If you want something decadent, Hail Merry offers an array of better for you sweets that are gluten-free and vegan, including:
Salty Nutritionist-Approved Snacks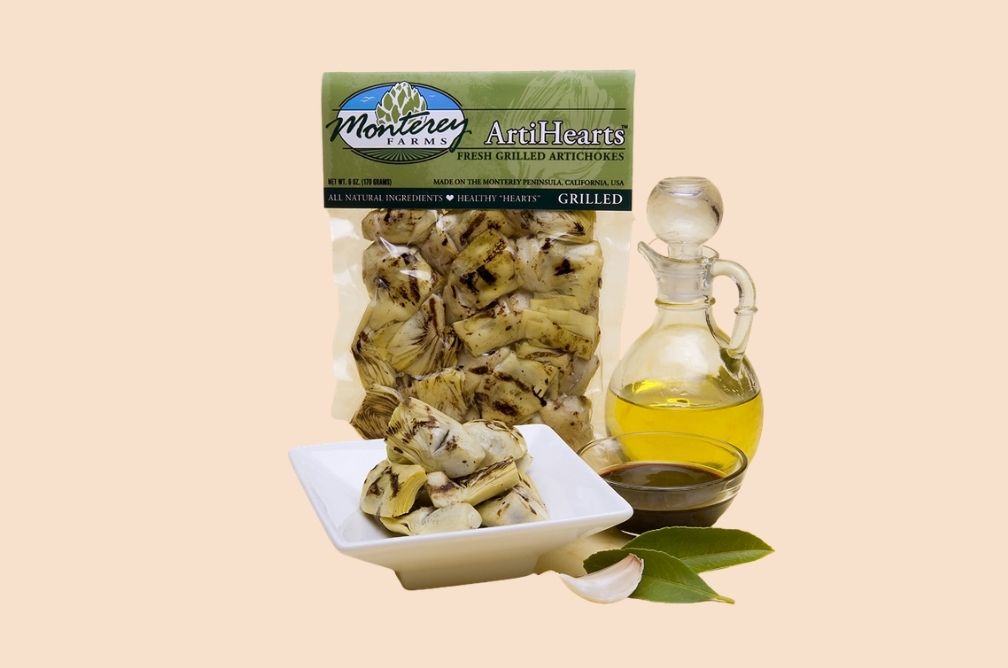 Seasoned Artichoke Hearts
My favorite savory snack to buy are seasoned artichoke hearts. They are high in fiber and flavor. While you can find some packaged in jars with oil, I prefer the Monterery Farms Seasoned Artichoke Hearts, which can be found in the refrigerated produce section, and are packed in air-tight bags without oil.
Olives
Olives are naturally low in calories and contain antioxidants and healthy fats. You can now find them in on-the-go snack packs, like this one: Gaea Olive Snack
Nori with Avocado
While you can just eat nori sheets (they do have seasoned varieties) I like to get the large sheets and roll them up with sliced avocado inside.
Dips with Veggie Sticks
If you don't want to chop your own veggies, you can often find pre-cut carrots and celery or baby carrots in the produce section of your local grocer. Pair them with a healthy dip such as:
Pickles, Kimchi, or Sauerkraut
Fermented foods like pickles, kimchi, and sauerkraut provide probiotics to help improve digestion and support immunity. To get the probiotic benefits from the fermentation of veggies, be sure to choose real pickles, which don't contain vinegar in the ingredient list. If it contains vinegar, it's a sign it was "quick-pickled" to give pickle flavor without fermentation and healthy probiotics. My top picks include:
Bone Broth
You can find fresh organic bone broth at a number of restaurants and health food stores now, or at the minimum, you should be able to find it frozen. Bone broth supports a healthy gut lining and immune system. My top picks include:
Bean Snacks
Beans are not often thought of as snack food, but a few companies are changing our mind on that. Brami beans are made from lupini beans, and are a common snack in Italy, and they come plump in a brine. Other companies are roasting or drying beans and lentils for a crunchy snack. Some of my favorite bean snacks include:
Creamy Nutritionist-Approved Snacks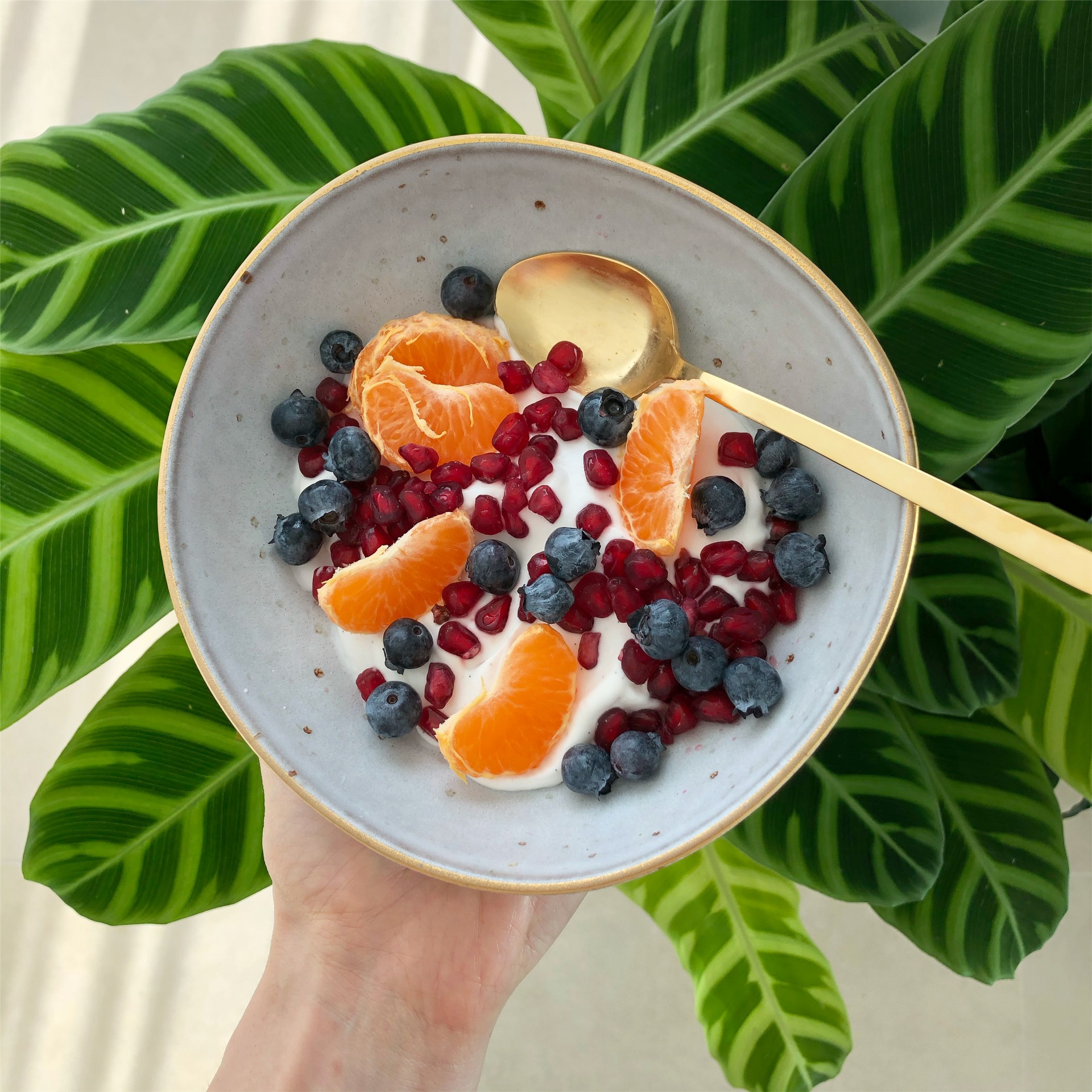 Coconut Yogurt With Fruit
Coconut yogurt with fresh fruit makes a wholesome creamy dreamy snack. I did a post on the best tasting and most nutritious non-dairy yogurt brands readily available at health food stores.
Chia Pod Chia Pudding
If you don't have time to make your own chia pudding, you can pick it up premade from Chia Pod, available at most health food stores, and I've even seen it in Costco.
Avocado
This fresh, fast, and easy snack is heart-healthy and delicious. Simply sprinkle avocado with salt and red pepper flakes and eat with a spoon or smash onto gluten-free toast. Yum!
Crunchy Nutritionist-Approved Snacks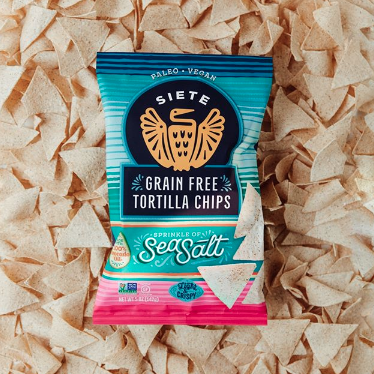 Celery & Carrot Sticks With Nut Butter, Guac, Or Hummus
For a quick crunchy snack, consider sliced celery and carrot sticks with a dip such as nut butter, guacamole or homemade hummus.
Crackers
If you're in the mood for a cracker, check out these tasty gluten-free options. Enjoy them right from the bag, or better yet, dip them in homemade hummus or guacamole.
Nuts & Seeds
Nuts and seeds are a simple and readily available choice. Choose raw or sprouted options. If you want some with flavor, check out:
Tortilla Chips
Who doesn't love tortilla chips? Bypass the ones made from GMO corn and less healthy oils, and checkout these healthier, corn-free options including:
Veggie Chips
Baked or dehydrated veggies make for more nutritious chips. Not all taste great though! My favorite ones include:
Popcorn
When it comes to popcorn, always choose organic to avoid GMOs, and check for what oils are used. I prefer pre-popped popcorn that is made with better oils and salts, like Lesser Evil's Buddha Bowl Popcorn made with coconut oil and pink salt.
What are some of your favorite healthy snacks? Share them in the comments below!