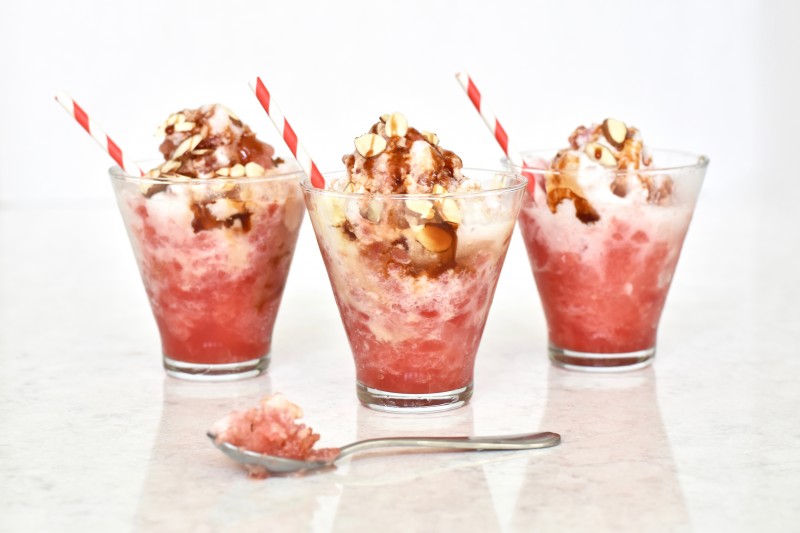 On a hot summer day, this refreshing and icy watermelon slushie with coconut ice is sure to hit the spot. You can start with a spoon, then slurp the rest up with a straw.
Save on Healthy Ingredients
I made this recipe for Vitacost.com, my favorite place to shop for healthy ingredients at a fraction of the price of what I'd pay at the grocery store.
Watermelon Slushie with Coconut Ice
Instructions
Open the can of coconut milk and remove the top cream only to a blender or food processor. Reserve the liquid for another use (like a smoothie). To the blender, add the date syrup, if using, along with the lime juice, vanilla, and ice cubes. Quickly pulse until a slushie consistency forms. Remove to a small bowl, cover, and freeze while you prepare the watermelon slushie.

Rinse and dry the blender or food processor. Now add the frozen watermelon chunks and process until a slushie consistency forms.

Layer alternating layer of the coconut and watermelon slushie in 4 short serving glasses or bowls, as you wish.

Top with slivered almonds and a drizzle of date syrup.
Recipe Notes
*Simply chop and put in a glass tupperware or zip-top bag and freeze.
**For a less sweet treat, you can omit, especially if you will drizzle sweetener on top.

Did you make this recipe?
Tag @mariamarlowe on instagram and hashtag #healthybymarlowe for a chance to be featured and win awesome prizes each month.
Clearer Skin in Just 3 Days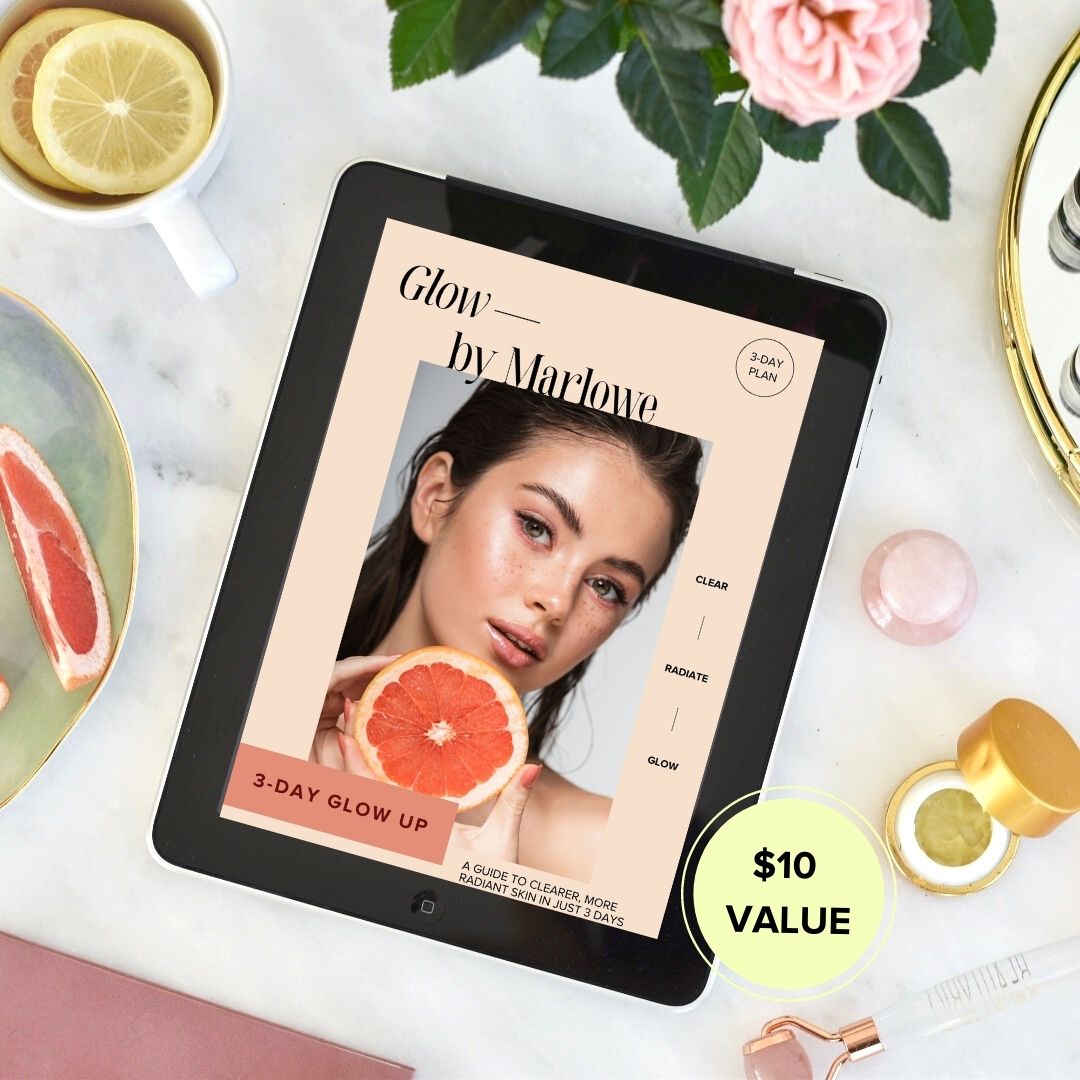 Sign up for my weekly newsletter to get the latest recipes, articles, & podcasts delivered to your inbox.

Plus, you'll receive The Glow Up Guide right away, a delicious 3-day meal plan to reduce redness and bumps, fast.