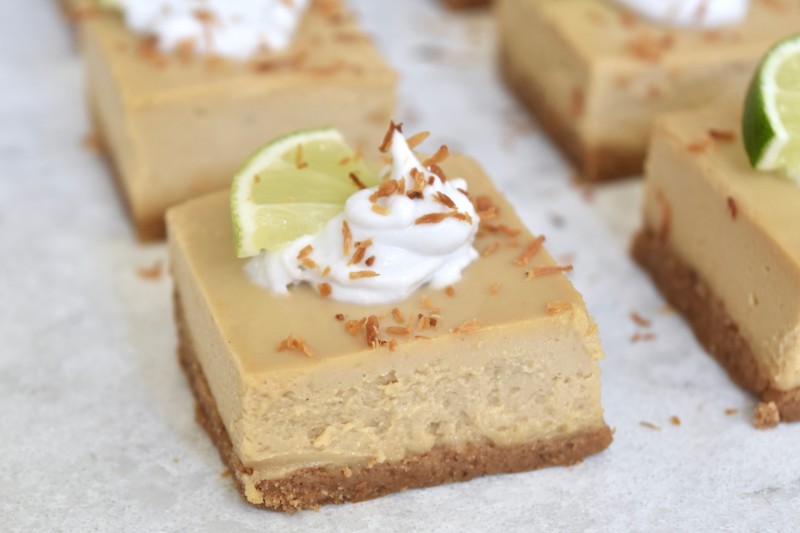 These creamy vegan coconut key lime bars make for an easy yet crowd-pleasing dinner party dessert.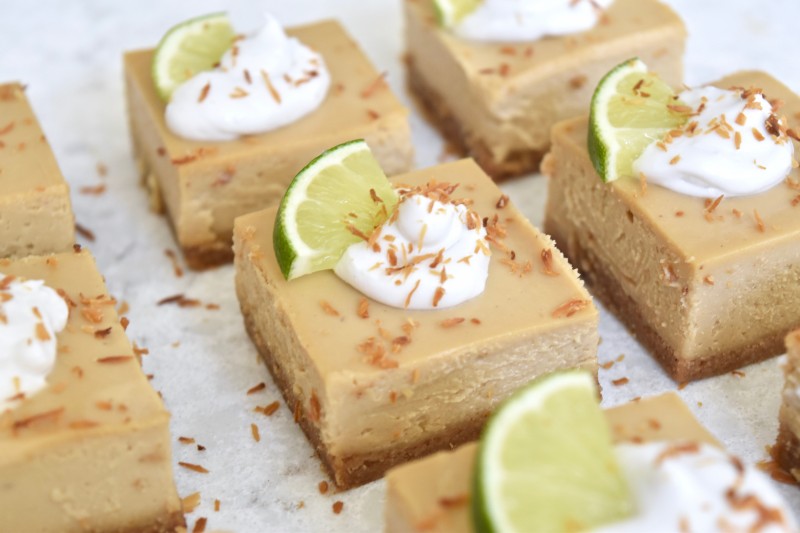 Vegan Coconut Key Lime Bars
Ingredients
Instructions
In preparation for making the whipped coconut cream later, place a metal mixing bowl and the 2 beaters from an electric beater in the refrigerator to get cold.

Make the crust: In a blender, blend the dates, tigernut flour, coconut flour, and cinnamon. Add a little bit of water, 1 teaspoon at a time, to help it blend, if needed. A dough-like consistency should form.

Line a 7x7 baking dish with parchment paper, so that you can easily remove the cake when done. Use your fingers to push the tigernut/date mixture into the bottom of the pan, evenly, to form the crust.

Next, make the key lime filling: Into a blender, add cashews, lime juice, coconut nectar, coconut oil, and vanilla. Blend until completely smooth, then pour on top of the crust. Place the baking dish in the refrigerator for about 4 hours until set.

When the key lime portion has set, remove from the refrigerator, and carefully lift the cake out onto a flat surface. Cut into even size bars or squares.

To make the whipped coconut cream: Remove the refrigerated mixing bowl, beaters, and coconut milk from the fridge. Open the can and use a spoon to scoop out the top thick white layer of coconut cream, reserving the liquid below for another use. Using and electric beater, beat the coconut cream in a bowl until stiff peaks form, about 5 minutes.

Fill a pastry bag (or a zip-top bag with a corner cut off) with the coconut cream.

Top each square with a dollop of coconut cream, toasted coconut, and a lime wedge.

Did you make this recipe?
Tag @mariamarlowe on instagram and hashtag #healthybymarlowe for a chance to be featured and win awesome prizes each month.
Clearer Skin in Just 3 Days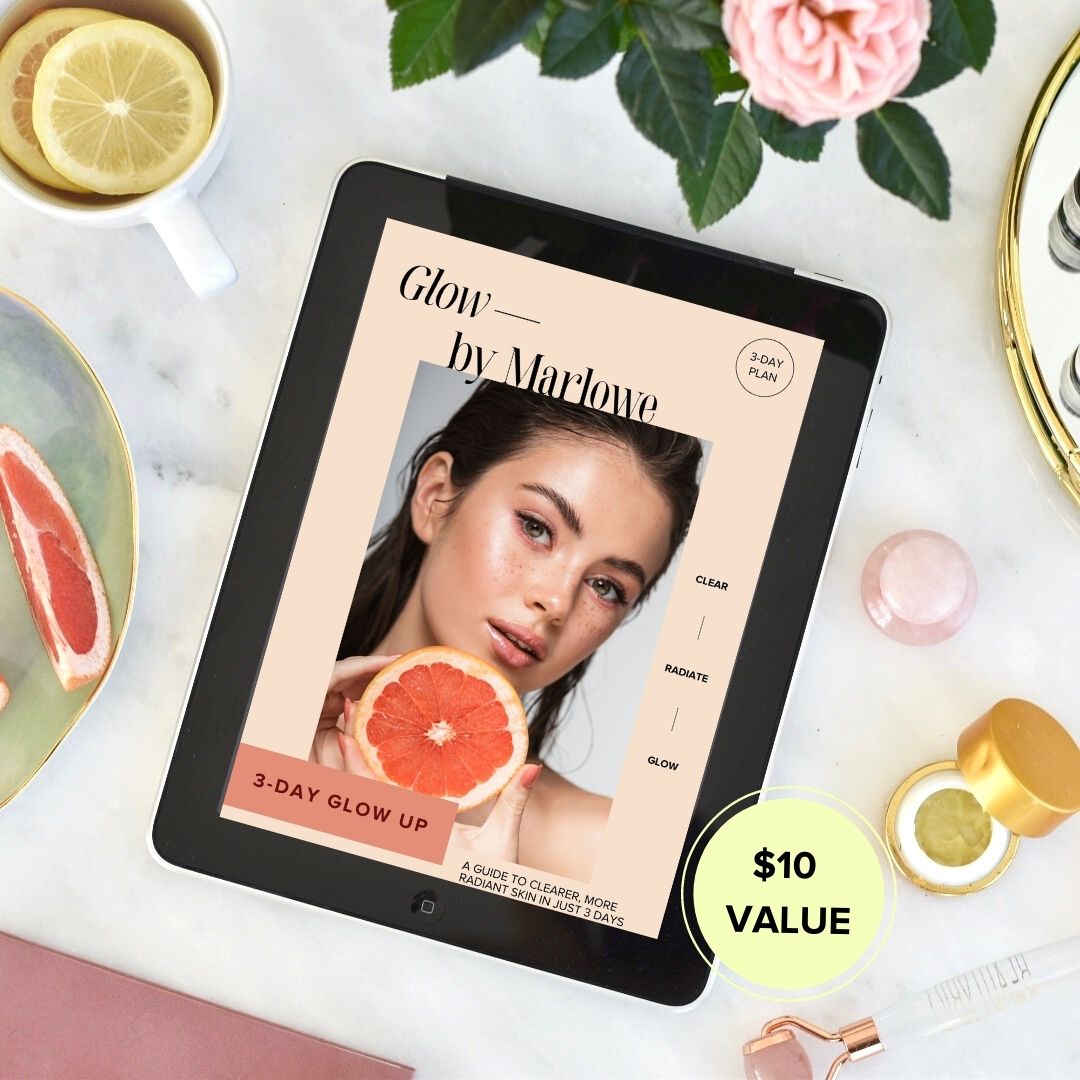 Sign up for my weekly newsletter to get the latest recipes, articles, & podcasts delivered to your inbox.

Plus, you'll receive The Glow Up Guide right away, a delicious 3-day meal plan to reduce redness and bumps, fast.