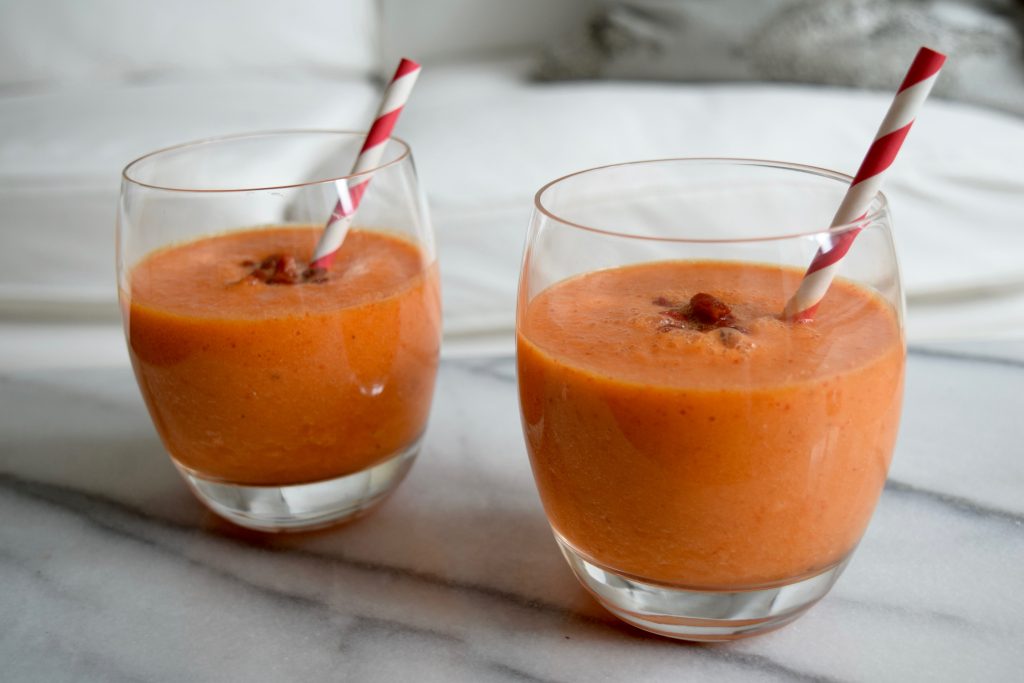 Superfoods are everywhere, nowadays and with good reason: they are some of the most nutrient dense and anti-oxidant packed foods on the planet.
The Goji berry, which has been used in Chinese medicine for centuries, is often cited as number one. Here are a few benefits of goji berries:
They have an exceptional balance of daily macronutrients: high-quality protein, soluble fiber, healthy fat, and carbohydrates.
They are anti-oxidant rich and so support the immune system and can help prevent cancer and disease.
They support skin health, longevity, and a youthful appearance with their high Vitamin C, Vitamin A, and trace mineral content.
With all their benefits, they're my new daily staple. I happen to detest dried fruit of all kinds, so I like to rehydrate my goji berries* and add to smoothies and other recipes. They also come in powder form, but I think it's best to always choose food in its least processed form.
1. Pour about 1/2 cup water from the soaked goji berries into a Vitamix or high speed blender.

2. Add in the pineapple, goji berries, and the fresh squeezed juice of the lime.

3. Blend on high for about 30 seconds.
*To rehydrate dried goji berried, fill a container with filtered water and dried berries, and let sit for at least 4 hours. If you use a container with a cover, like a mason jar, you can keep in the fridge for about a week so that you always have some readily available.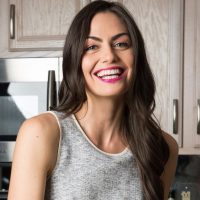 Maria Marlowe
Maria Marlowe is a holistic nutrition and wellness coach who uses real food to help her clients improve their health, weight, and skin. She offers a 28-day healthy eating meal plan that teaches you how to batch cook, as well as one to clear up acne. Her most popular program is EatSLIM, a 10-week online group glass that guides participants to develop healthy eating habits that stick – and lose weight, boost their metabolism, improve their digestion, and quit sugar.
She writes healthy and delicious plant-based recipes for her popular blog. She is also the author of the #1 New Release on Amazon, The Real Food Grocery Guide, the most practical guide to selecting the healthiest foods, without going broke, which has been praised by Dr. Oz and InStyle magazines. You can find her on instagram @mariamarlowe.