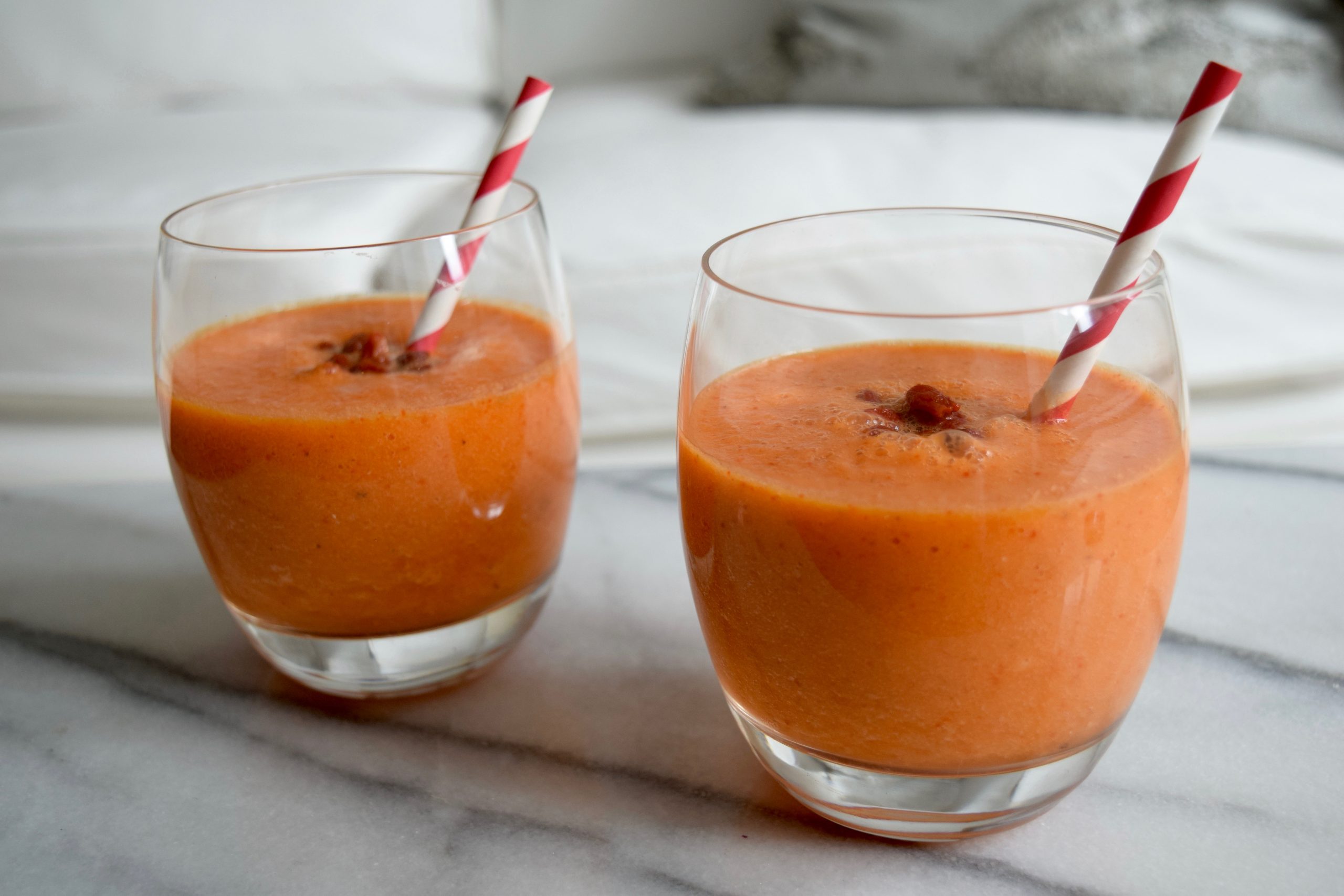 Tropical pineapple combined with tart goji berry and lime makes for an easy and tasty summer skin glow smoothie.
Pineapple is an excellent source of Vitamin C and supports healthy digestion.
Goji berries have traditionally been used in Chinese medicine for centuries. They are incredibly antioxidant-rich and nutrient-dense. They are an excellent source of Vitamin A,
a nutrient well-recognized for its role in maintaining clear skin
. Just 3 tablespoons of goji berries provide 140% DV of Vitamin A.  The same amount provides 15% DV of iron and 4g of protein. Pretty impressive for a tiny berry!
While you can find goji berry powder, I always prefer the whole ingredient. To help the dried berries blend more easily, rehydrate them in water for 15 minutes, then drain, before adding them to the blender.
Serve this Summer Skin Glow Smoothie with breakfast or as an afternoon pick-me-up.
Summer Skin Glow Smoothie: Pineapple +  Goji Berry
Instructions
Pour about 1/2 cup water from the soaked goji berries into a Vitamix or high speed blender.

Add in the pineapple, goji berries, and the fresh squeezed juice of the lime.

Blend on high for about 30 seconds.

Did you make this recipe?
Tag @mariamarlowe on instagram and hashtag #healthybymarlowe for a chance to be featured and win awesome prizes each month.
Clearer Skin in Just 3 Days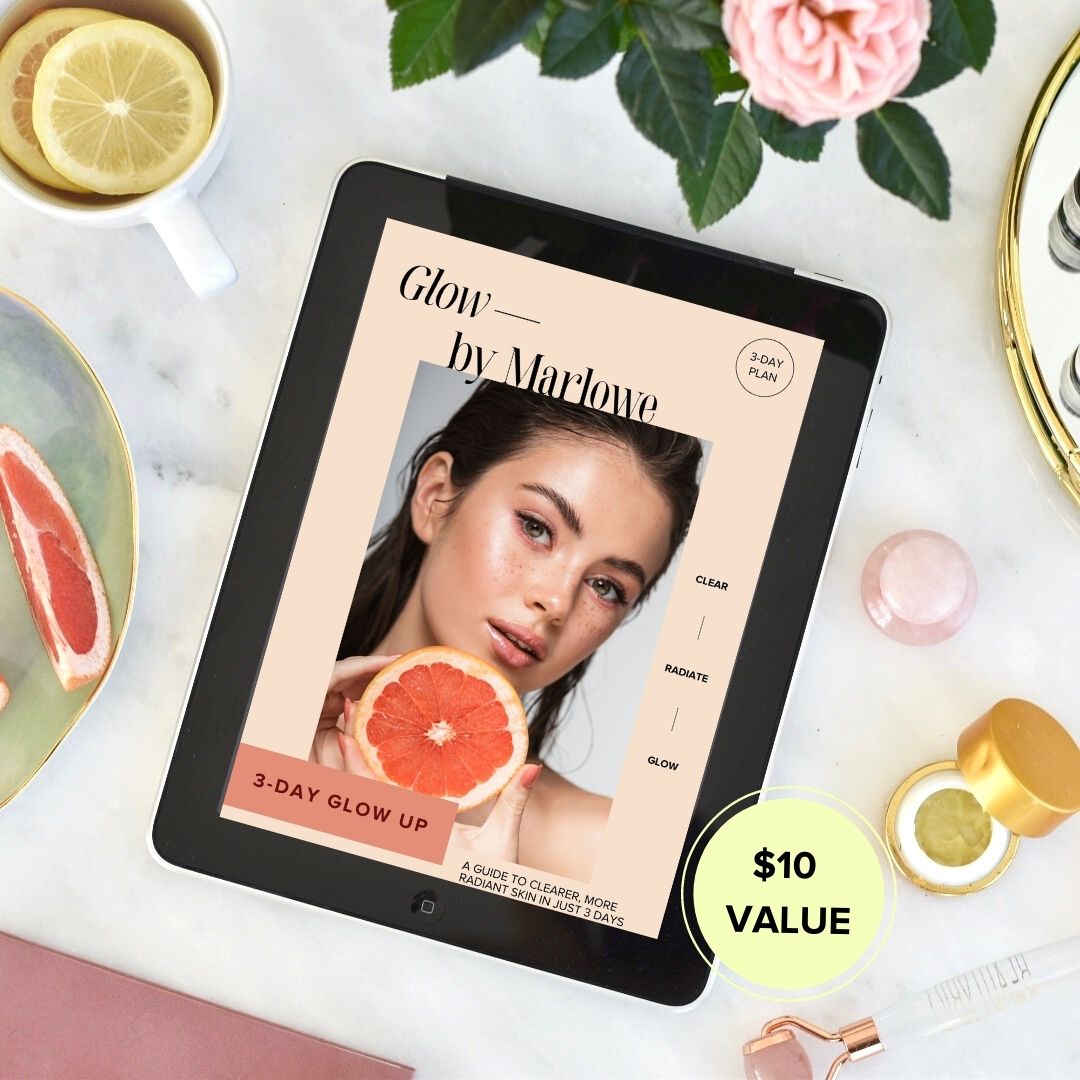 Sign up for my weekly newsletter to get the latest recipes, articles, & podcasts delivered to your inbox.

Plus, you'll receive The Glow Up Guide right away, a delicious 3-day meal plan to reduce redness and bumps, fast.