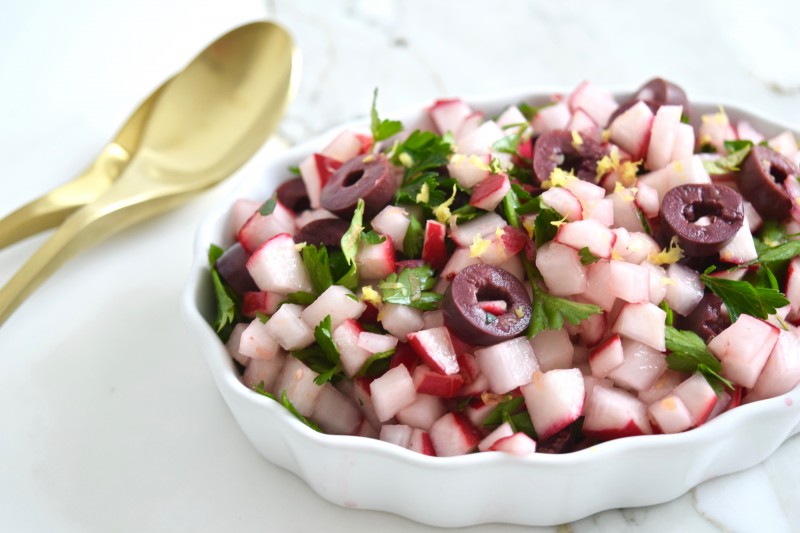 This quick and easy radish olive salad tastes bright and fresh and is a nice spring side dish or salad topper.
Ingredient Benefit Spotlight
Radishes are high in water content, making them filling; They are only about 1 calorie each; and they contain flavonoids, plant chemicals believed to play a role in weight loss and maintaining a healthy weight, according to a Harvard study published in BMJ. They are also part of the cruciferous vegetable family, which are noted for aiding the body's natural detox processed and contain compounds like glucosinolates and indole-3-carbinol, which have been shown to ward off cancer. (1)
Lemon is a refreshing source of Vitamin C and phytochemicals called limonoids, which are concentrated heavily in the skin and which have been shown to help fight certain cancers, notably cancer of the mouth, skin, lung, breast, stomach, and colon. (2, 3)  Lemon zest is an excellent way to add fresh flavor to any dish, and added nutrition! Simply use a microplane to zest the lemon before you cut into it for the juice. You can use frozen lemon zest and is great on top of steamed veggies.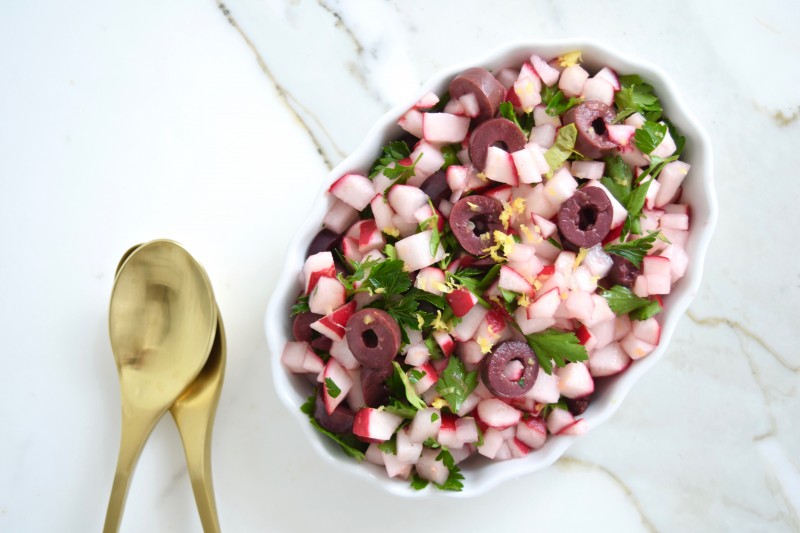 Shop This Radish Olive Salad
Kalamata Olives
Olives add flavor to this salad, and when you slice them up, you realize you don't need many! I love the pitted organic (or non-organic) olives from Divina.
Get a jar for $5.99 at Amazon Fresh.
Organic Produce

If I don't have time to go to my local farmer's market, I shop on Amazon Fresh.
You can get organic radishes and parsley delivered with Amazon Fresh.

Try This Radish Olive Salad
If you try this recipe, let me know! Leave a comment, rate it (by clicking the stars in the upper right of the recipe card, below), and don't forget to tag a photo @mariamarlowe or #mariamarlowe on Instagram or Facebook. I'd love to see what you come up with!
Radish Olive Salad
Instructions
Combine the radishes, olives, parsley and lemon juice in a bowl, and toss well. Taste, and add salt and pepper as needed to taste (you probably won't need any salt because of the olives).

Did you make this recipe?
Tag @mariamarlowe on instagram and hashtag #healthybymarlowe for a chance to be featured and win awesome prizes each month.
Clearer Skin in Just 3 Days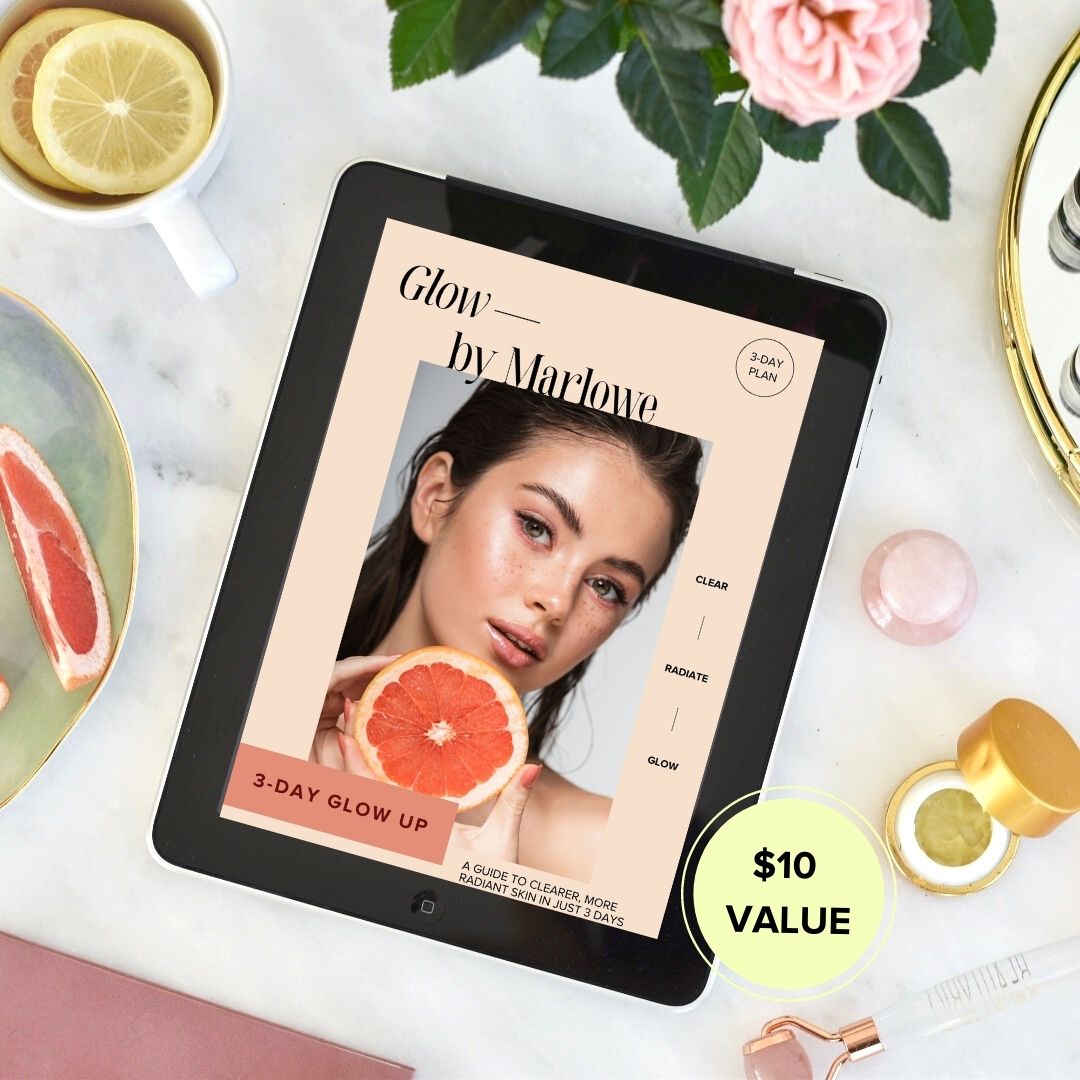 Sign up for my weekly newsletter to get the latest recipes, articles, & podcasts delivered to your inbox.

Plus, you'll receive The Glow Up Guide right away, a delicious 3-day meal plan to reduce redness and bumps, fast.