Is there anything an air-fryer can't do? These mini air-fryer egg frittata cups are quick to make and super flavorful, thanks to a copious amount of chopped tomato, herbs, and onion. Store them in the fridge for up to 4 days for a fuss-free breakfast.
If you don't have an air-fryer, pop them in the oven instead.
Pair with your fave gluten-free toast topped with avocado to make it a full meal.
Air-Fryer Tomato Herb Frittata Cups
Instructions
Preheat the air-fryer to 300 F.

Scramble eggs in a bowl, stir in herbs, tomatoes, onion, and a pinch of salt and pepper.

Pour into 12 silicone muffin molds. Cook for 10-13 minutes, or until a toothpick comes out clean.*
Recipe Notes
*Note, every air fryer is different, so the best temperature and time may vary slightly. The first time you cook it, monitor your eggs and find the best time for your air fryer. Start checking them at the 8-10 minute mark so they don't burn. 
**If you don't have an air fryer, you can make these in the oven. Heat to 300 F,  put the silicone cups on a baking sheet, and bake for approximately 20-25 minutes, until a toothpick comes out clean. 
***If you're using these for meal prep, reheat them before you eat. 

Did you make this recipe?
Tag @mariamarlowe on instagram and hashtag #healthybymarlowe for a chance to be featured and win awesome prizes each month.
Clearer Skin in Just 3 Days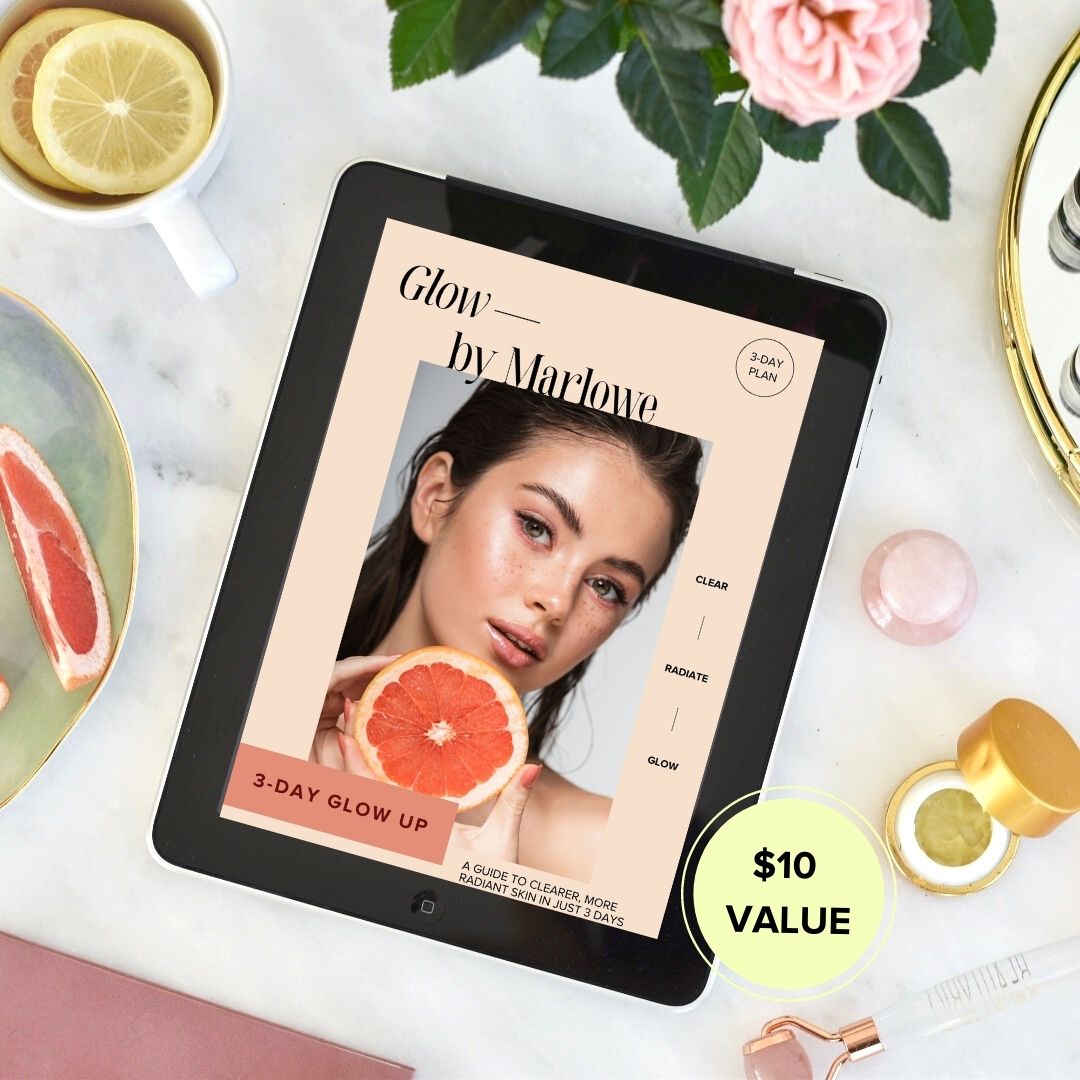 Sign up for my weekly newsletter to get the latest recipes, articles, & podcasts delivered to your inbox.

Plus, you'll receive The Glow Up Guide right away, a delicious 3-day meal plan to reduce redness and bumps, fast.