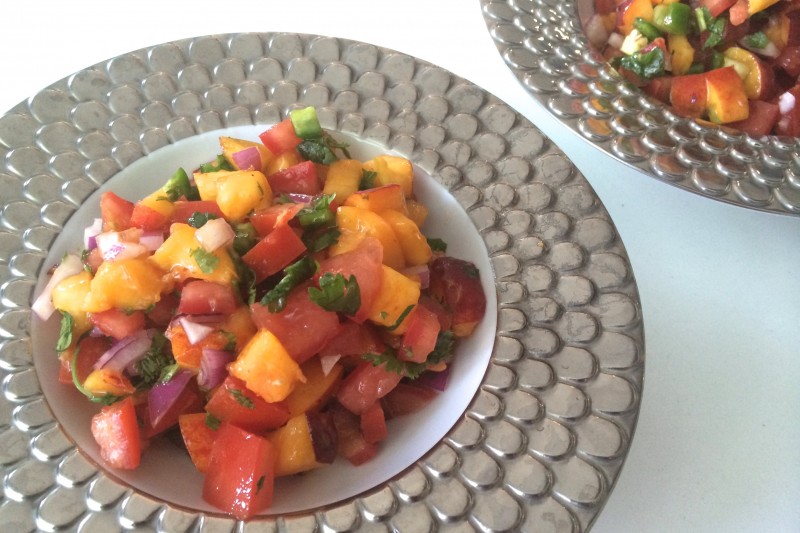 Summer is stone-fruit season, and a perfect time to whip up this quick and easy peach salsa.
This salsa is versatile. You can use it as a dip for gluten-free cassava tortilla chips, put it on top of seafood (I love it on baked wild salmon), or you could even put it on top of a green salad.
If you're barbecuing, you could even grill the peaches first before chopping and adding to the salsa.
Here is a tutorial video of how to make it, or see below for printable peach salsa recipe:
Peach Salsa
Ingredients
Instructions
Put all ingredients in a bowl, and adjust lime juice and salt to taste.

Did you make this recipe?
Tag @mariamarlowe on instagram and hashtag #healthybymarlowe for a chance to be featured and win awesome prizes each month.
Download Real Food Remedies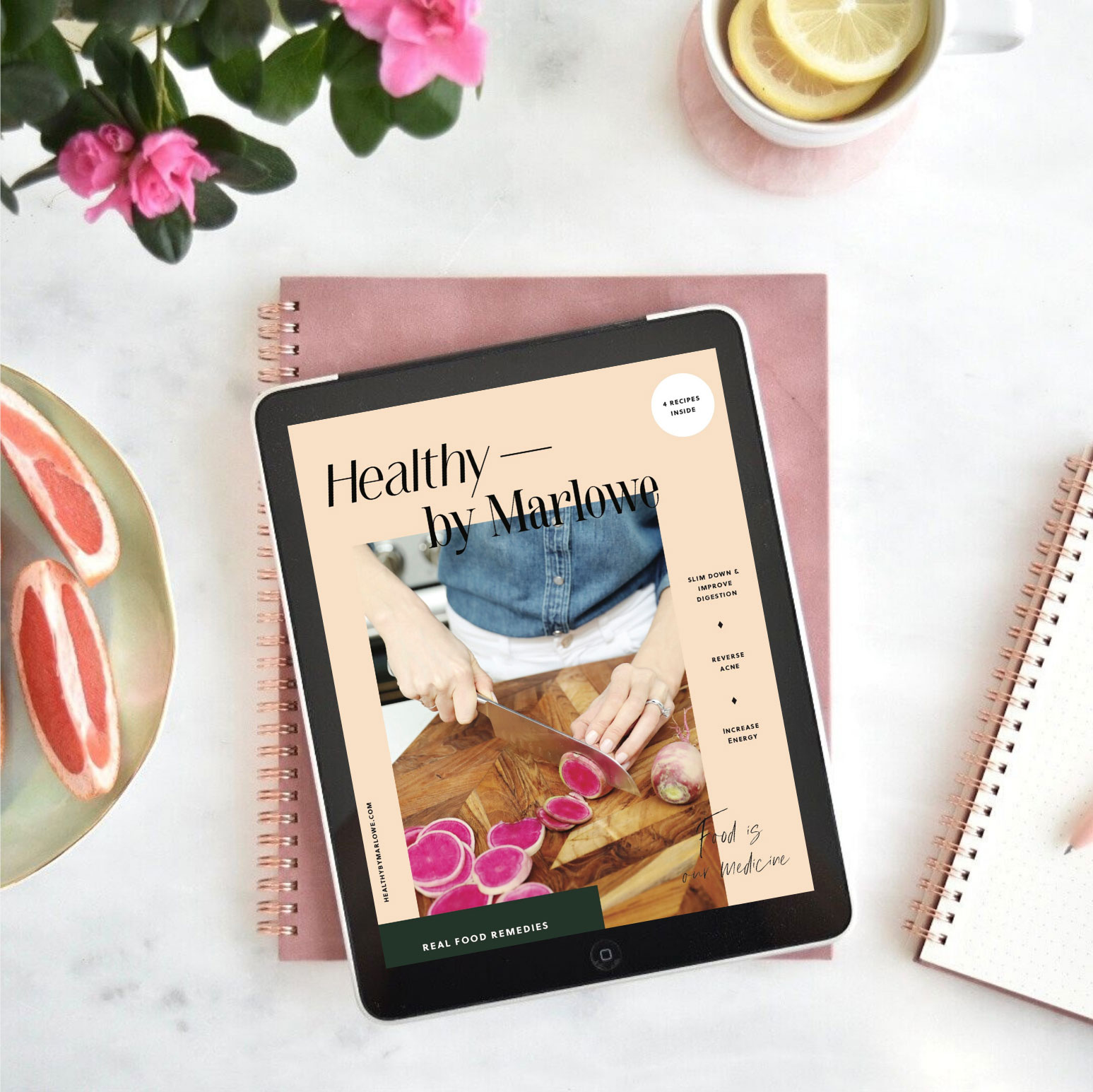 Sign up for my weekly newsletter to get the latest recipes, articles, & podcasts delivered to your inbox.

Plus, you'll receive Real Food Remedies right away, a guide to the top foods & recipes to help you slim down, banish digestive issues, reverse acne, & feel more energized.