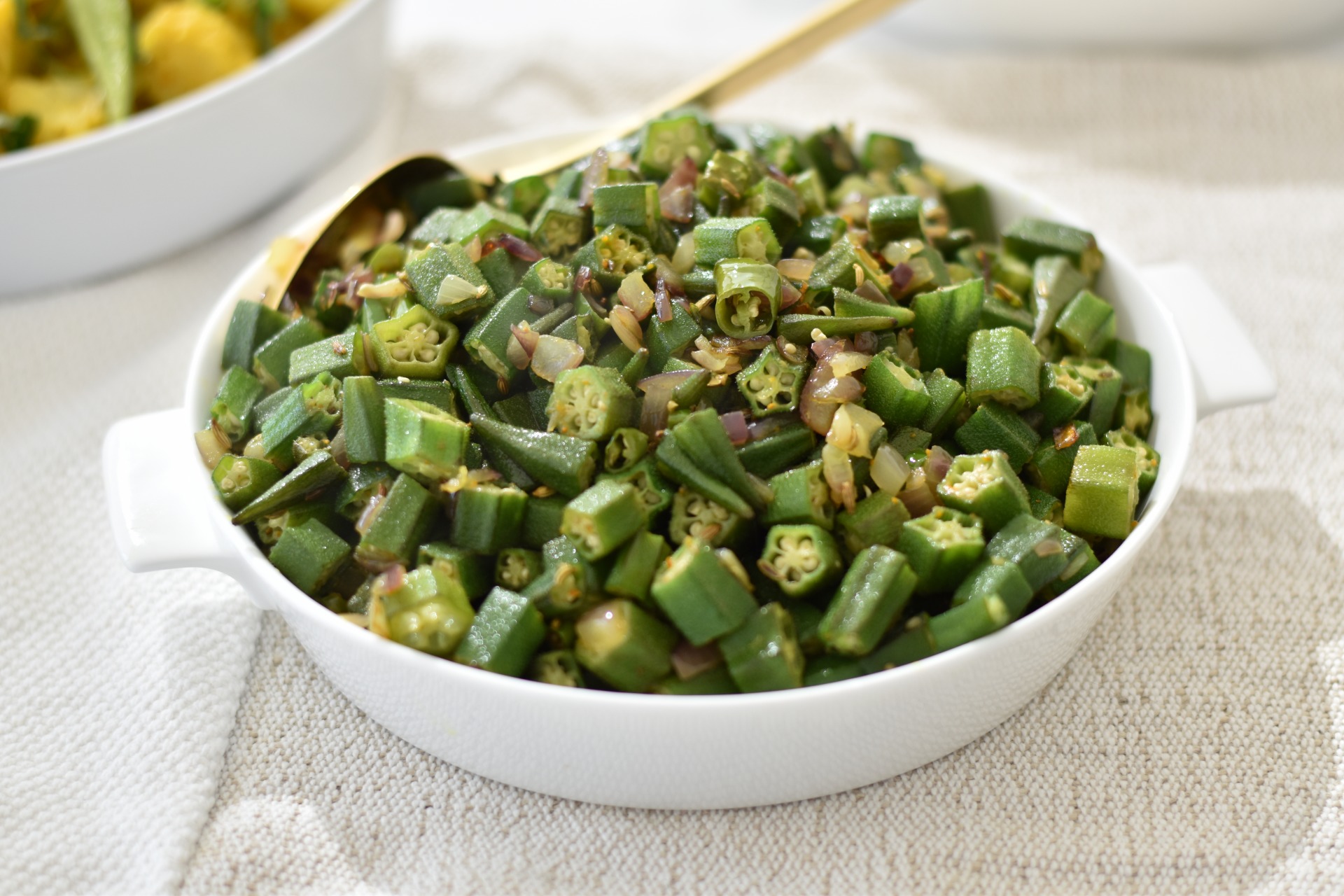 Tender crisp okra makes for a satisfying yet simple side dish. The key to the perfect okra texture is to thoroughly dry it before cooking. Even just a little water residue will result in slimy okra, so make sure it is bone dry by patting it dry with kitchen towels before chopping and cooking.
Okra is often overlooked in American kitchens, but it comes with a plethora of health benefits. The mucilage inside has been shown to help balance blood sugar, reduce cholesterol, and support digestion. It's a source of a variety of antioxidants and nutrients. One cup of okra (100 grams) contains just 33 calories and provides 26% of the recommended daily value of Vitamin C and K, and 14% of the recommended daily value of magnesium, Vitamin A, and Vitamin B6.(1)
Simple Okra Stir-Fry
Instructions
Heat a pan over medium heat. Add the oil. 

Add the fennel seeds if using. Cook for 1 minute or so, until fragrant. 

Add the onion, turmeric, and green chile. Cook until the onions are soft and pink. 

Add the okra. Give it a good stir, then close the lid and let it cook for 10-12 minutes, stirring occasionally.

Did you make this recipe?
Tag @mariamarlowe on instagram and hashtag #healthybymarlowe for a chance to be featured and win awesome prizes each month.
Clearer Skin in Just 3 Days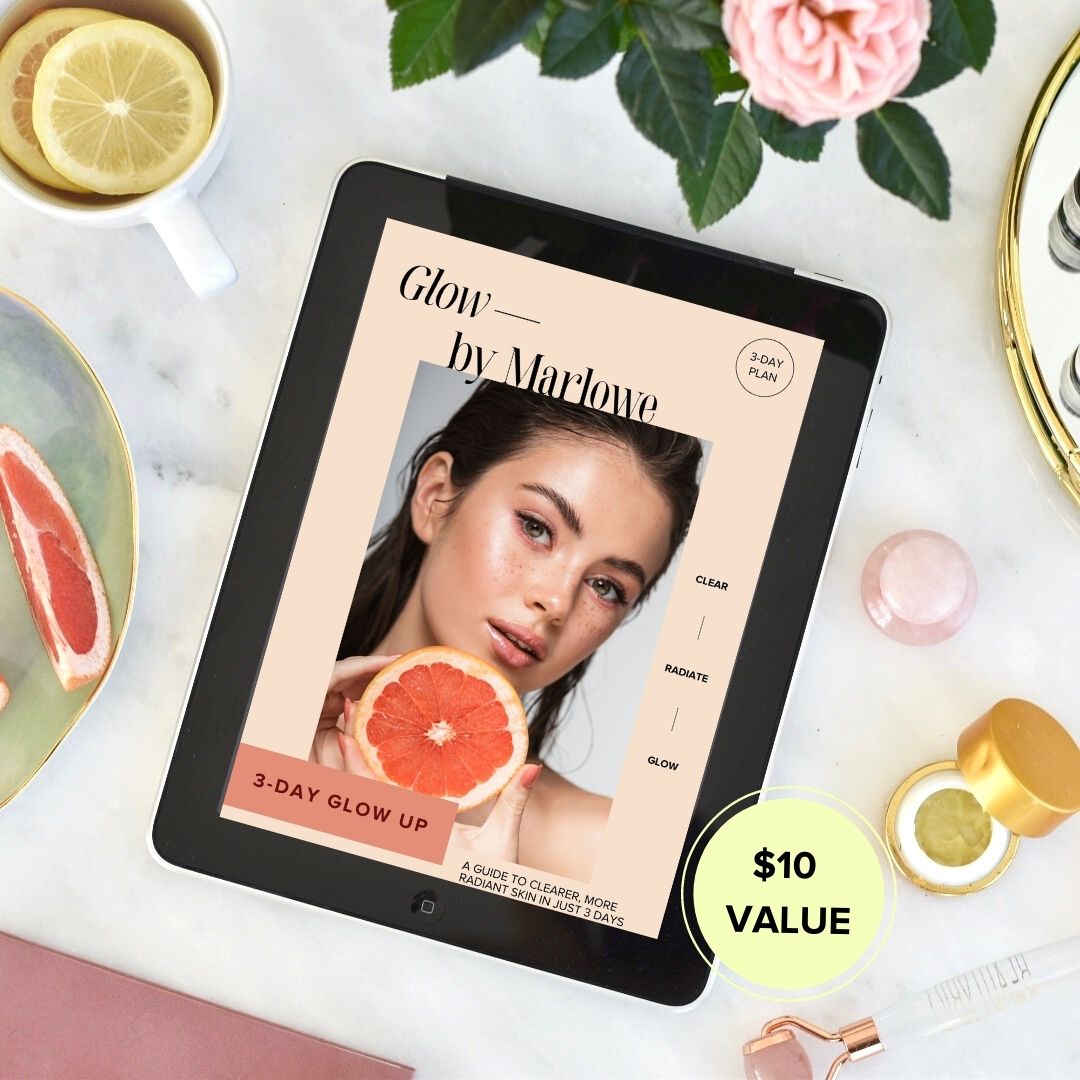 Sign up for my weekly newsletter to get the latest recipes, articles, & podcasts delivered to your inbox.

Plus, you'll receive The Glow Up Guide right away, a delicious 3-day meal plan to reduce redness and bumps, fast.