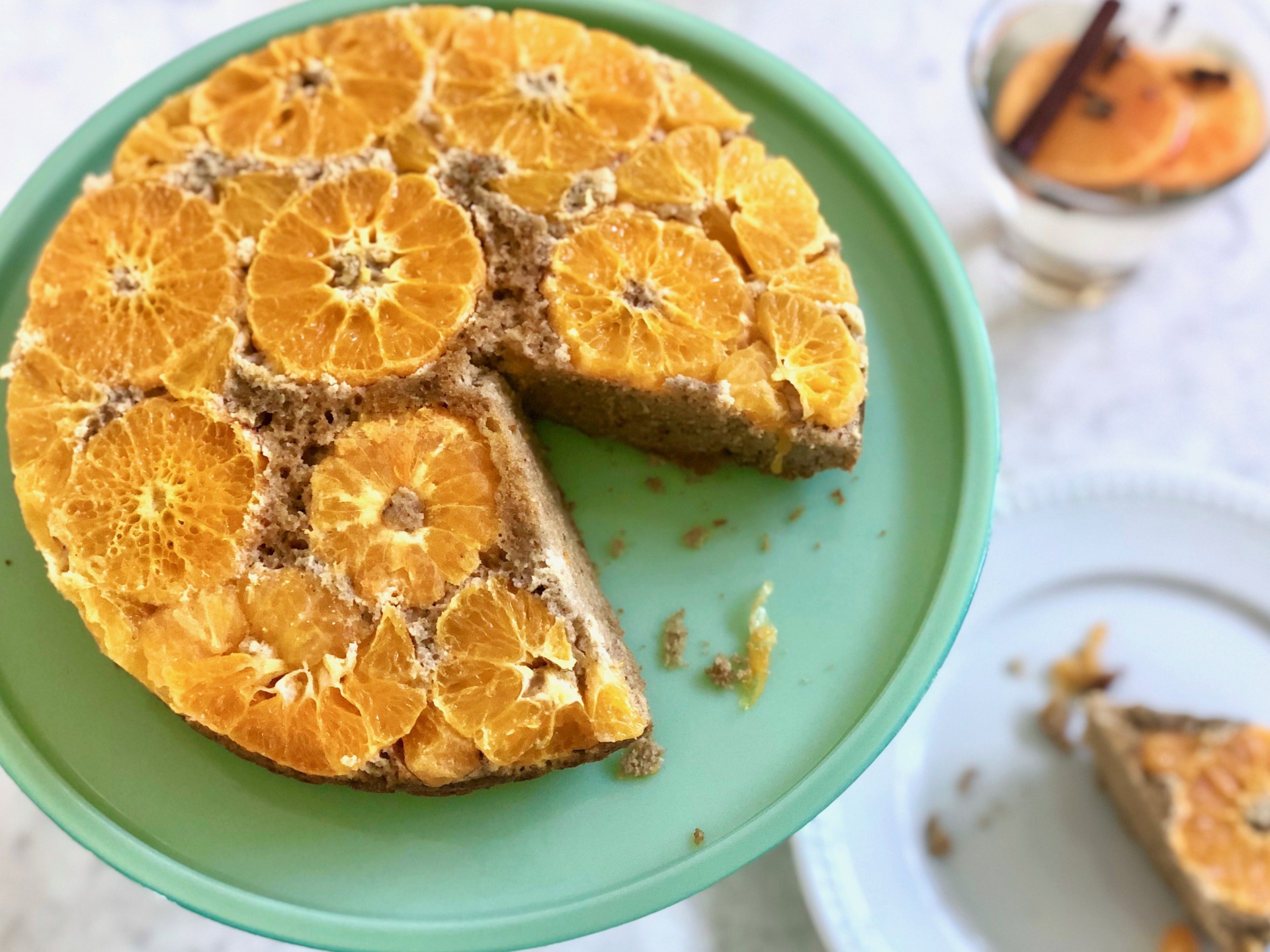 This show-stopping Orange Upside Down Cake is flavored with a fragrant blend of cinnamon, cloves, and ginger. The best part? It's only sweetened with a bit of fresh squeezed orange juice and monk fruit, making it a healthier treat.

It's paleo and keto friendly, too!
Paleo Orange Upside Down Cake
Instructions
Preheat oven to 350 degrees Fahrenheit.

Grease a 6-inch pan with coconut oil. Zest one of the oranges and set aside to be used in cake batter. Then peel the oranges carefully and slice into rounds. Arrange the orange rounds to cover the entire bottom of the pan in a flat layer. You can pull apart one ring to fill the empty spaces with smaller orange wedges. Reserve any unused orange pieces for the juice for the cake batter.

To make the cake batter, in a large bowl combine all of the dry ingredients and mix well until thoroughly combined. Then add the wet ingredients, and mix well until completely incorporated.

Pour on top of the orange slices. It will be a little thick, so use a spatula to press it down and make sure it reaches the edges of the pan.

Bake for 30-32 minutes, until a toothpick comes out clean. Let cool before removing from pan. Flip it over right onto your serving tray.

Did you make this recipe?
Tag @mariamarlowe on instagram and hashtag #healthybymarlowe for a chance to be featured and win awesome prizes each month.

Clearer Skin in Just 3 Days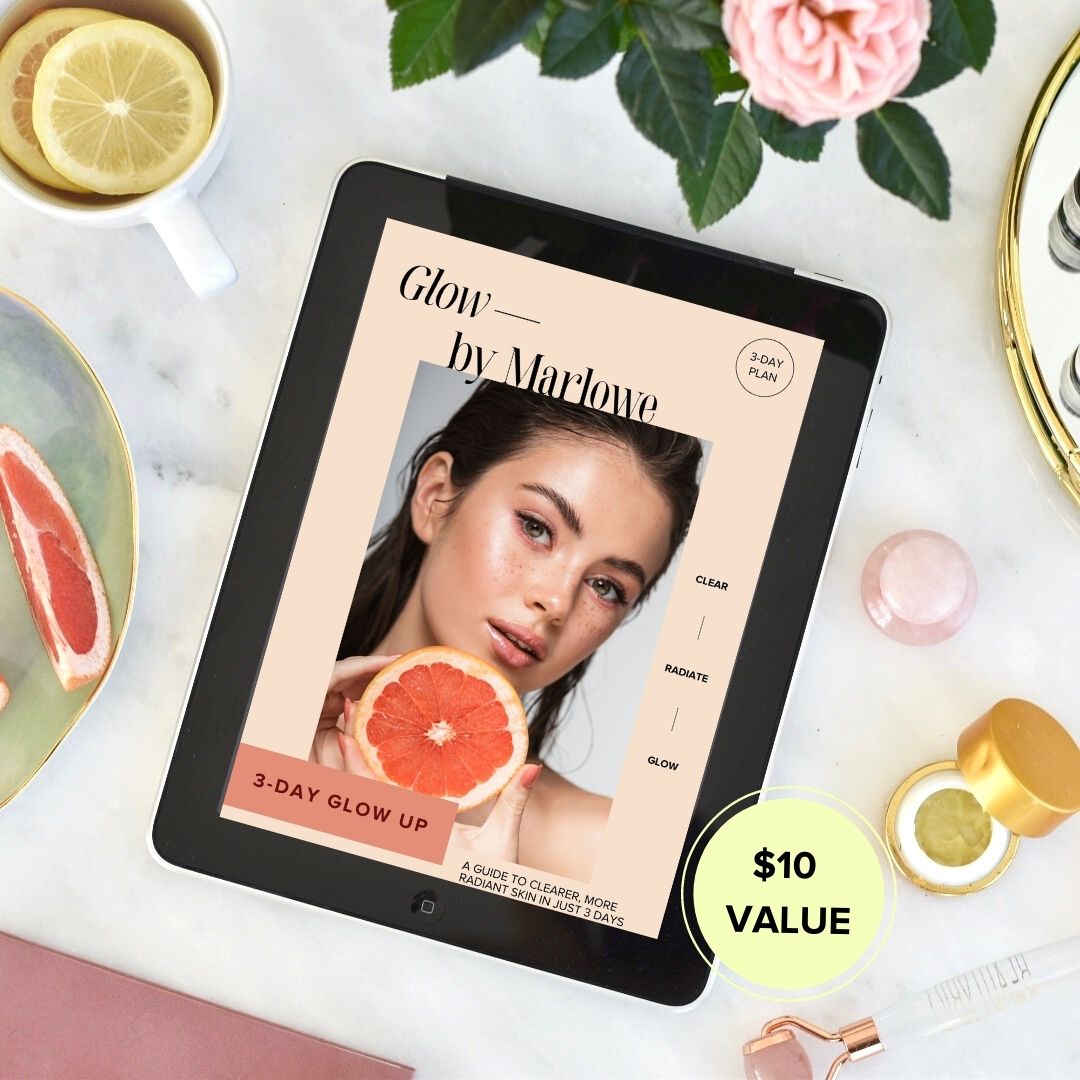 Sign up for my weekly newsletter to get the latest recipes, articles, & podcasts delivered to your inbox.

Plus, you'll receive The Glow Up Guide right away, a delicious 3-day meal plan to reduce redness and bumps, fast.