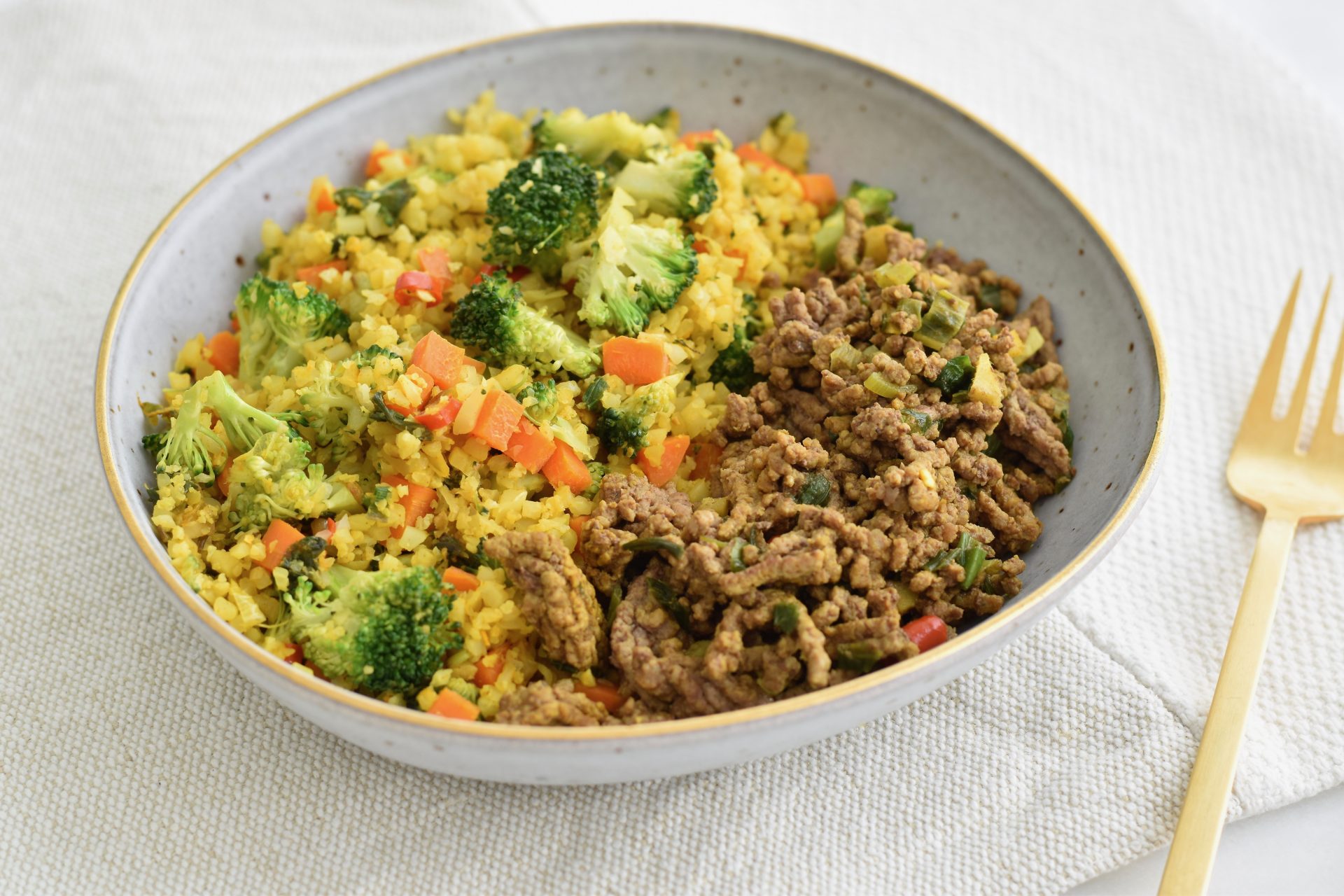 This Garlic Ginger Beef Bowl with Cauliflower "Fried" Rice has become a weekly staple in my house. It's delicious, filling, and ready in under 20 minutes.
PRO TIPS:
Order your organic spices and oils from vitacost.com – you'll save 25-50% off health food store prices.
You can find pre-chopped cauliflower rice at most health food stores – and even some mainstream ones. Look for it in the refrigerator of the produce section or the freezer. Conversely, you can make your own by putting small chunks of cauliflower in the blender and blending until rice like pieces are formed.
Garlic Ginger Beef Bowl with Cauliflower Fried Rice
Ingredients
Garlic Ginger Beef Stir-Fry
Instructions
Heat two separate medium sized pans over medium heat. One will be for rice, the other the beef.

To both, add the oil, then turmeric, cumin, garlic, scallion, ginger, and jalapeno. Let them cook for a minute or two, until fragrant.

To the rice pan, add the broccoli and cauliflower, and cook a minute or two before adding the cauliflower rice. Put a lid on it, and cook, stirring occasionally, for about 5 minutes. Season with salt and pepper to taste.

To the beef pan, add the beef. Use a wooden spoon to break it up into large pieces so it evenly covers the pan, then leave it alone for 4-5 minutes so it can brown. Then, use the spoon to break everything up and mix it around so the other side of the meat is in contact with the pan. Leave it alone for a minute to brown. Check that it is thoroughly cooked throughout. If not, give it a stir and leave again for another minute or two as needed. Season with salt and pepper to taste.

To make the bowl, simply plate the cauliflower rice first, then add a serving of beef on top or on the side.
Recipe Notes
You can swap in frozen peas and carrots for the carrots and broccoli to reduce chopping time.

Did you make this recipe?
Tag @mariamarlowe on instagram and hashtag #healthybymarlowe for a chance to be featured and win awesome prizes each month.
Clearer Skin in Just 3 Days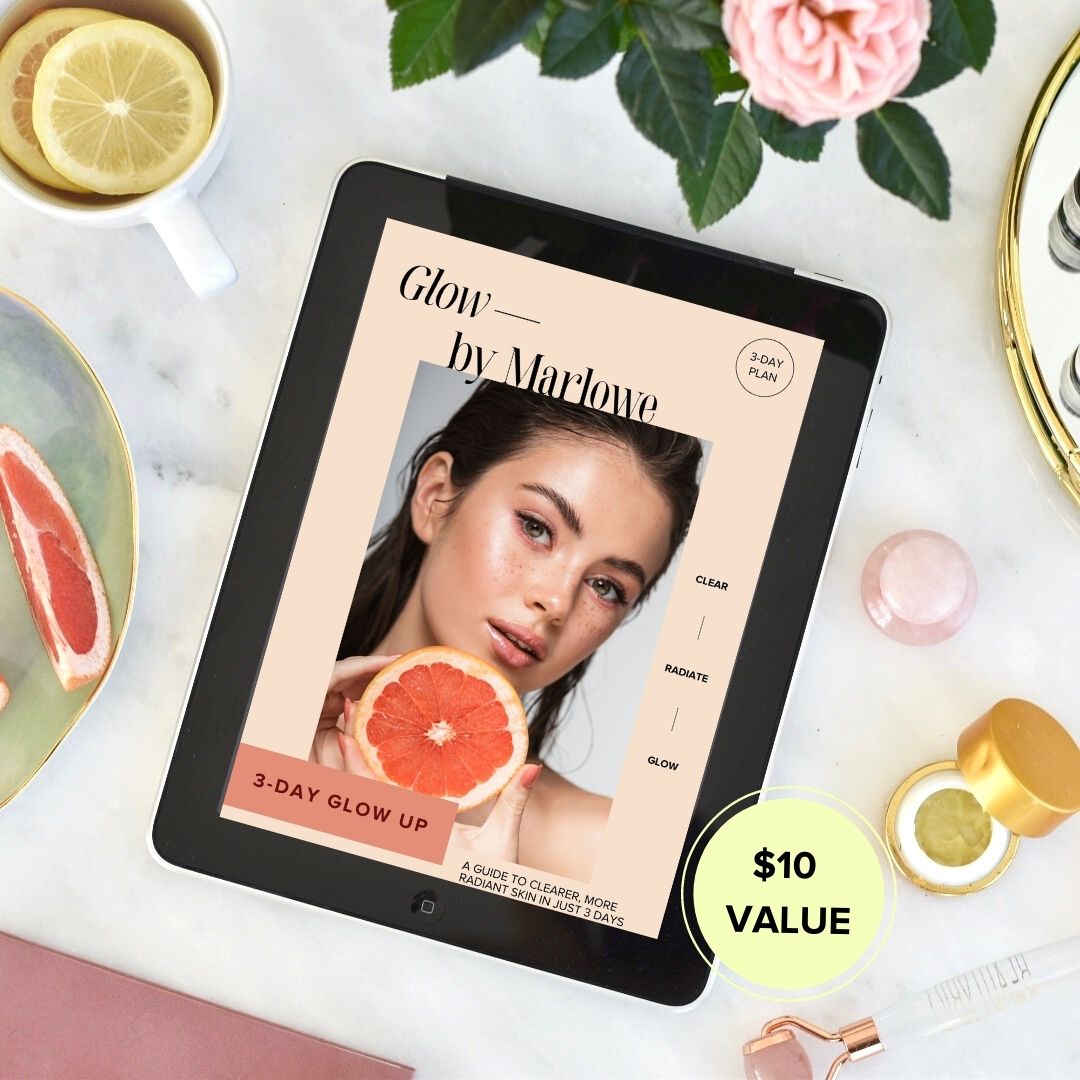 Sign up for my weekly newsletter to get the latest recipes, articles, & podcasts delivered to your inbox.

Plus, you'll receive The Glow Up Guide right away, a delicious 3-day meal plan to reduce redness and bumps, fast.