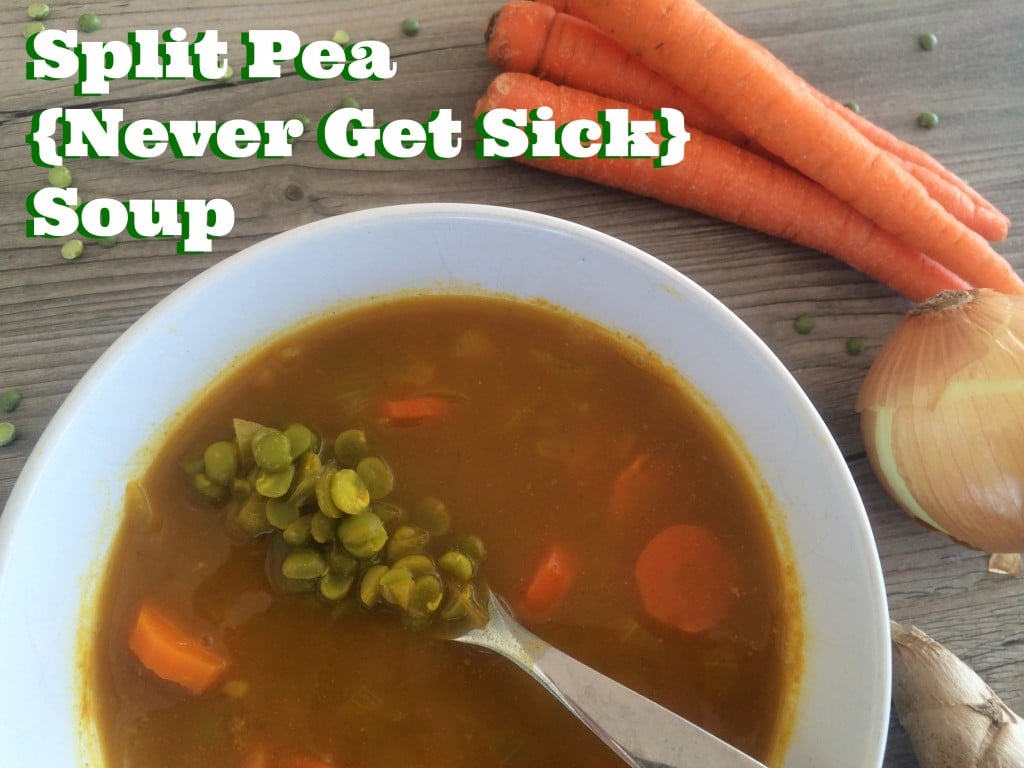 Skip the Pharmacist. Go to the Farmacist.
According to The New York Times today, this year's flu season "may be deadlier than usual, and this year's flu shot is a relatively poor match to the new virus that is circulating."
Apparently, the CDC (Centers for Disease Control and Prevention) issued a warning that a new strain of virus circulating this year is no match for the vaccine. They have recommended that doctor's should preemptively prescribe anti-viral drugs to any vulnerable patients before even getting positive test results for the flu.
Yikes!
I'm personally not a huge fan of needles anyway, so I prefer some good, ol' fashioned food remedies to keep my immune system high and ward off any colds or flu.
Since flu season will officially arrive this month, I'm reposting my Never-Get-Sick Soup Recipe.
It's simple, tasty, warming, and made from foods that naturally contain anti-viral and immune boosting properties. Pretty cool, huh? If you have any friends or co-workers who are already starting to sniffle, forward them this recipe!
Immune-Boosting, Cold & Flu Fighting Ingredients
Turmeric, exhibits anti-viral properties (colds and flu are viruses, not bacteria, which is why antibiotics won't work for them).
Ginger, a powerful anti-inflammatory and immune-booster, also exhibits anti-viral activity in fresh form.
Split Peas, contain all 9 essential amino acids, making them an excellent source of protein, which our bodies need to build and repair cells.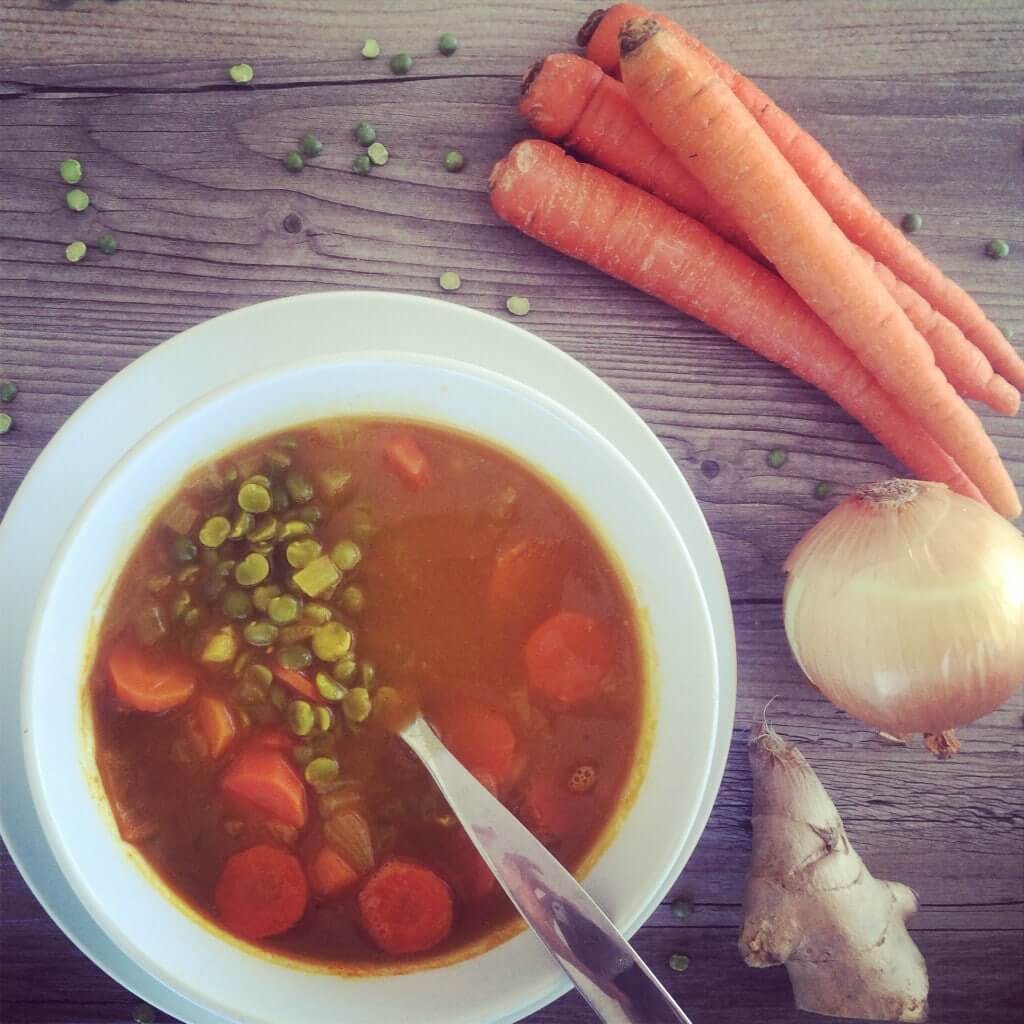 Heat soup pot to medium low and add oil.

Add spices, onions, and ginger and sautee for 1-2 minutes.

Add carrots and let cook another minute, before adding split peas, broth, and water.

Cook covered for 30 minutes. Taste. Season with salt and pepper and serve.
You can cook longer for softer peas, or puree the soup for a different texture.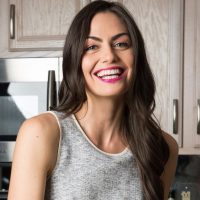 Maria Marlowe
Maria Marlowe is a holistic nutrition and wellness coach who uses real food to help her clients improve their health, weight, and skin. She offers a 28-day healthy eating meal plan that teaches you how to batch cook, as well as one to clear up acne. Her most popular program is EatSLIM, a 10-week online group glass that guides participants to develop healthy eating habits that stick – and lose weight, boost their metabolism, improve their digestion, and quit sugar.
She writes healthy and delicious plant-based recipes for her popular blog. She is also the author of the #1 New Release on Amazon, The Real Food Grocery Guide, the most practical guide to selecting the healthiest foods, without going broke, which has been praised by Dr. Oz and InStyle magazines. You can find her on instagram @mariamarlowe.