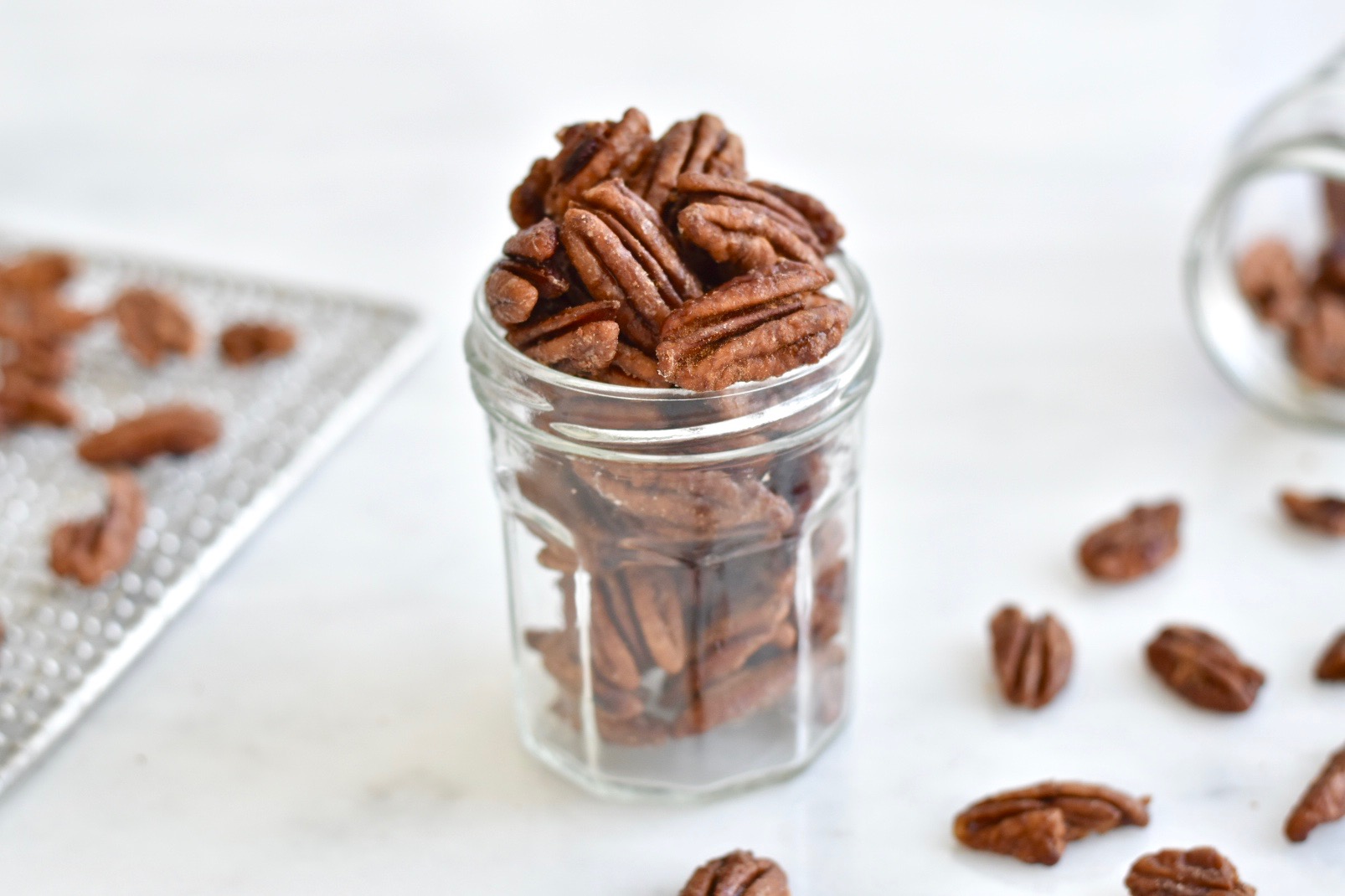 Maple cinnamon pecans are a fun fall snack, or can be used to top yogurt or your favorite autumn pie recipe.
Maple Cinnamon Pecan Tips/ Variations
I suggest pre-soaking your pecans to make them easier to digest, but that step is optional.
Instead of cinnamon, try using pumpkin pie spice.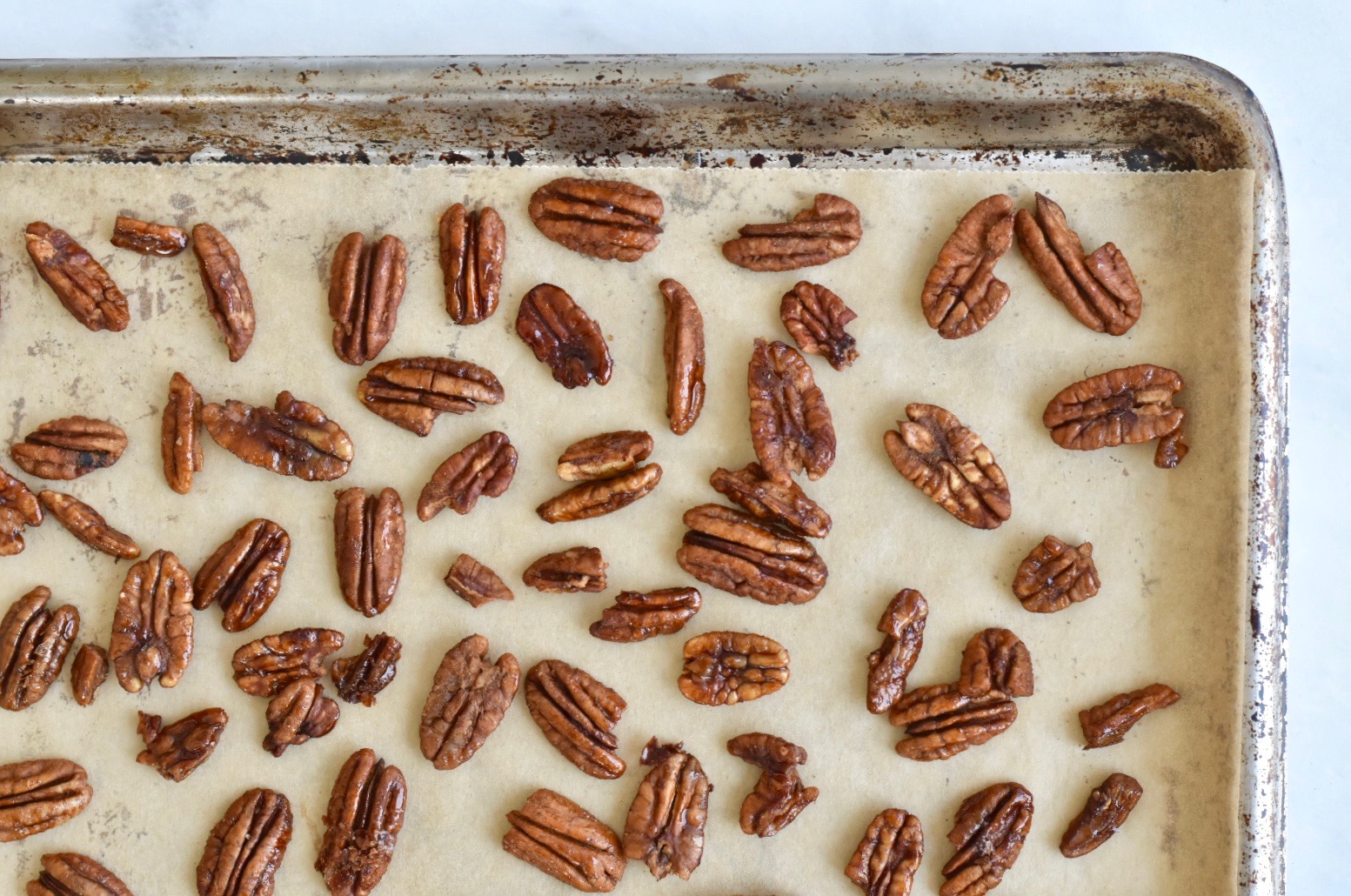 Maple Cinnamon Pecans
Instructions
Drain and rinse the pecans, then spread them out on a clean tea towel and pat dry.

Spread the pecans out on a parchment-lined baking sheet, and bake for 5 minutes to dry further, and help the maple cinnamon blend to adhere better to the nuts.

Meanwhile, in a small bowl, mix the maple syrup and cinnamon until combined. When the nuts come out of the oven, pour the maple cinnamon mixture on top and mix thoroughly to coat all pieces. Spread out the nuts and return to the oven for an additional 10-15 minutes, until crisp. Let them cool for 10 minutes, they will harden up a little further.

Eat on their own, or use to top yogurt, oatmeal, or your favorite fall pie.  
Recipe Notes
*To soak the pecans: Fill a medium-sized bowl with water and a ¼ tsp. of salt. Add the pecans, and make sure they are covered by an inch or two of water.  Cover the bowl loosely with a dishcloth then let the pecans soak for 4 hours. They will swell up considerably. If you skip the soak step, skip step 3 and bake the pecans for a total of about 15 minutes. 

Did you make this recipe?
Tag @mariamarlowe on instagram and hashtag #healthybymarlowe for a chance to be featured and win awesome prizes each month.
Clearer Skin in Just 3 Days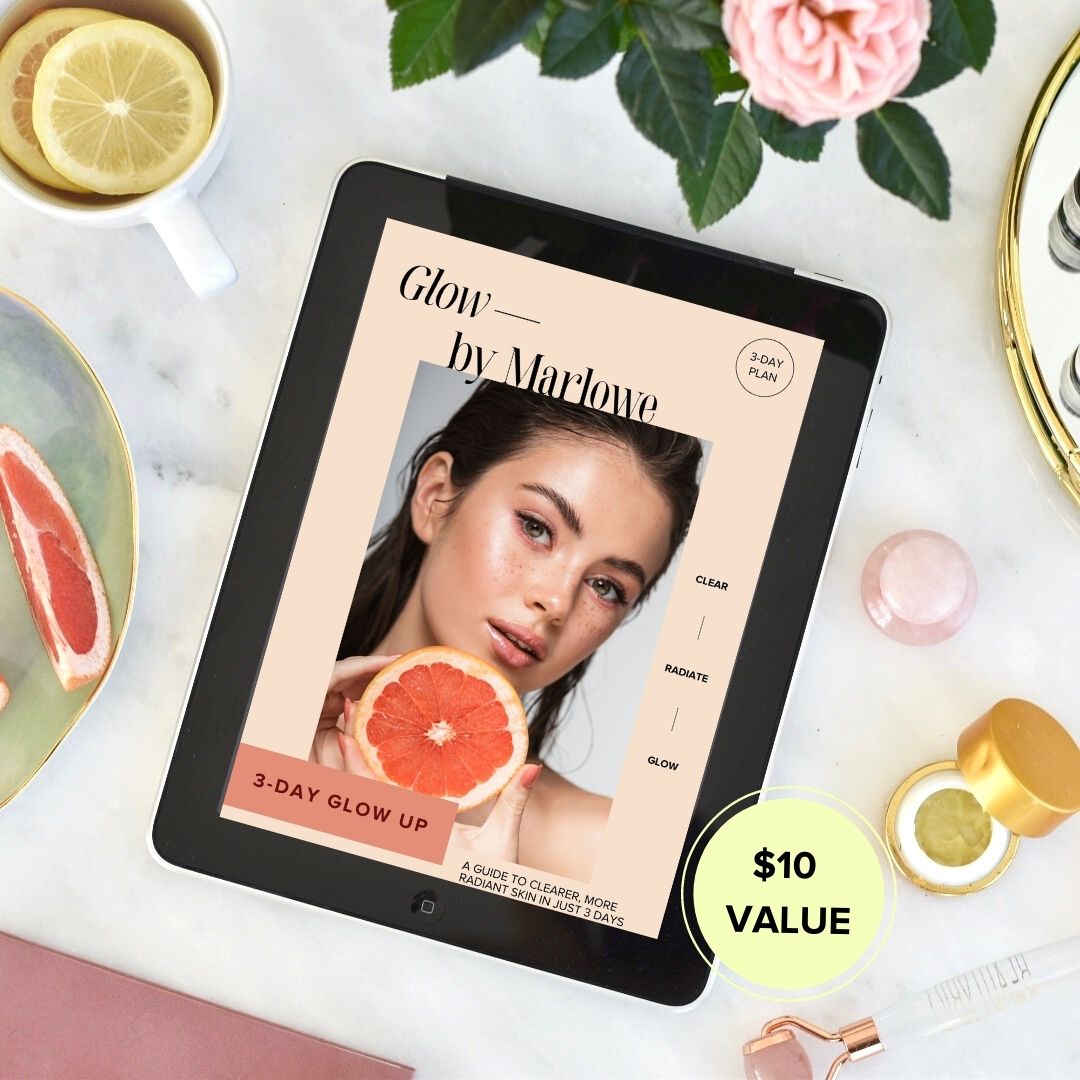 Sign up for my weekly newsletter to get the latest recipes, articles, & podcasts delivered to your inbox.

Plus, you'll receive The Glow Up Guide right away, a delicious 3-day meal plan to reduce redness and bumps, fast.