Holy Yum!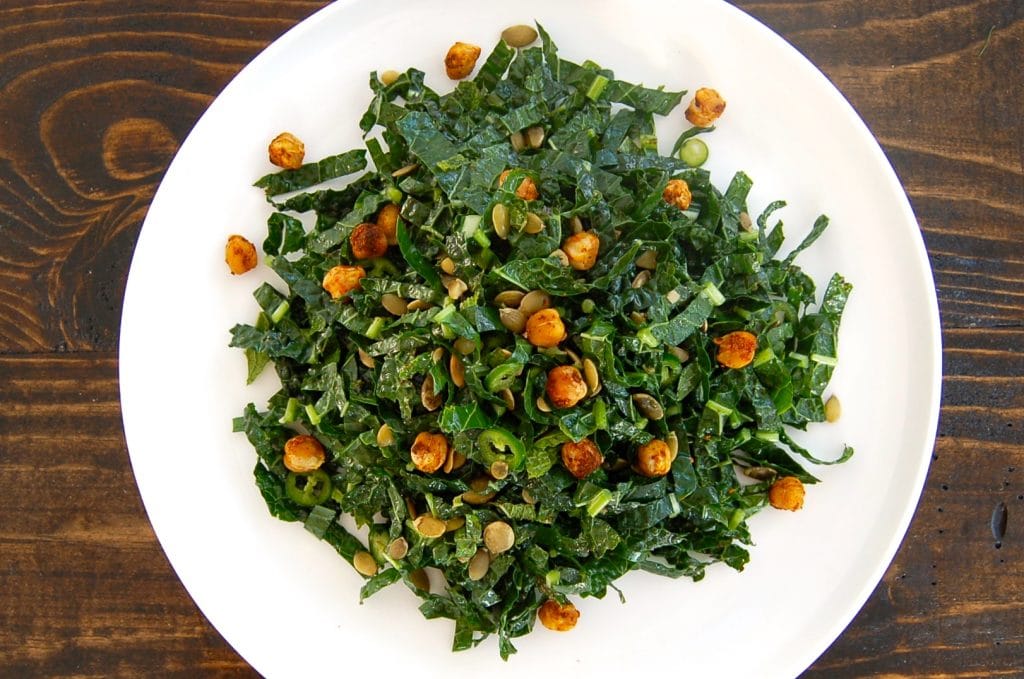 This kale, serrano chile, and mint salad was inspired by the one served up at ABC Kitchen. It has only a few simple ingredients, and holds up well, and dare I say even tastes better the longer you let it marinate (although you could just eat it right away and it's still delicious).
The trick with eating raw kale is that you HAVE to either marinate it, massage it, or chiffonade it (cut in thin strips), or a combination of all 3, in order for it to be enjoyable to eat. (I say this because if you've had a raw kale salad before and it was gross, it's likely because they didn't do these 3 things, so don't give up yet).
This salad uses a mix of techniques 1 and 3.
If you want to use it as a quick side salad or appetizer, you can leave out the chickpeas. Personally, I think spicy chickpea croutons make everything taste better though (and you could make a big batch of them at once so you have them to use throughout the week.)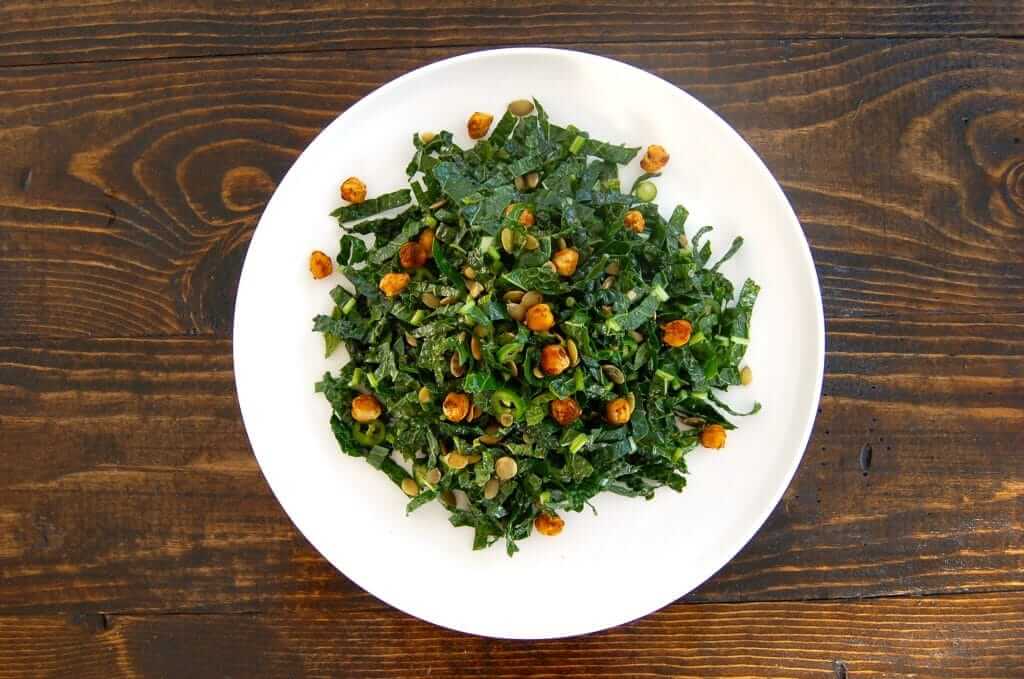 In case you're wondering, this is the type of kale that should be used: Lacinto or Dinosaur Kale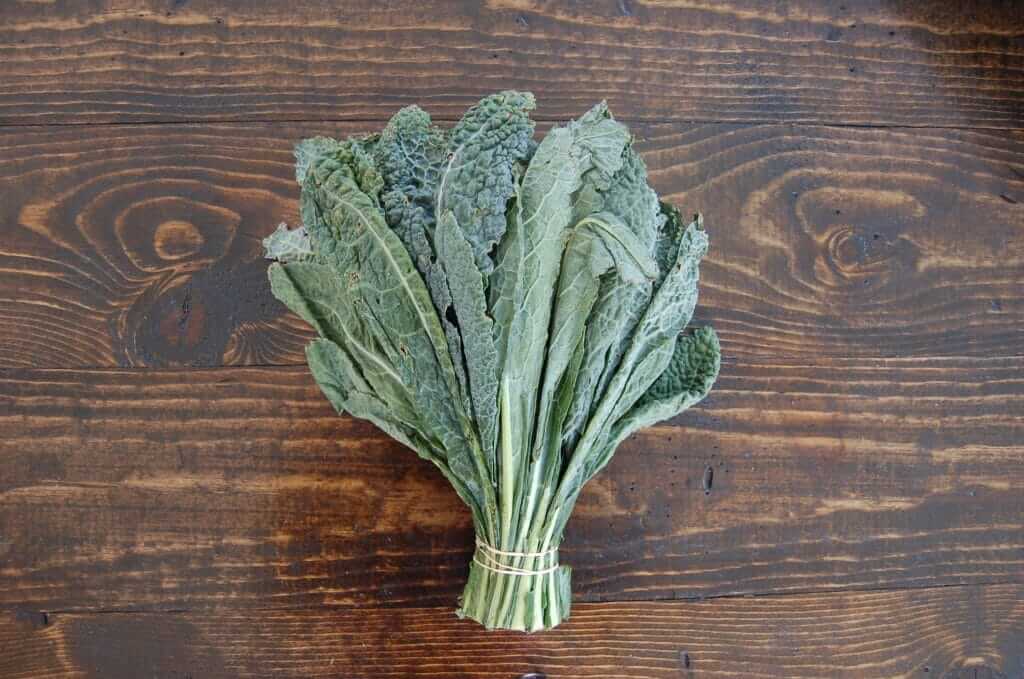 (adapted from oh she glows)

Preheat oven to 400 degrees.

In a bowl, mix chickpeas, oil, and spices (you can add salt and black pepper to taste) until well coated.

Lay chickpeas out flat on a baking sheet. Bake for 20 minutes, give the pan a shake to move everything around, then bake for another 10-15 minutes. (You can pre-make a large batch of these and use throughout the week. Store in an airtight container in the fridge).

Meanwhile, make the salad.
Chiffonade (cut into thin strips) the kale. Add it to a bowl and dress with the olive oil and lemon, mixing well, allowing it to start to marinate as you prepare other ingredients.

Slice the chile as thin as possible (you could use a mandoline here). Add to the bowl.

Let marinate while croutons are cooking.

You can omit the croutons and serve as is. (But mix well and ideally let everything marinate for at least 10 minutes before serving).

Add pumpkin and hemp seeds right before serving.
Serves 1-2 as a main, or 3-4 as a side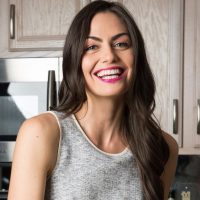 Maria Marlowe
Maria Marlowe is a holistic nutrition and wellness coach who uses real food to help her clients improve their health, weight, and skin. She offers a 28-day healthy eating meal plan that teaches you how to batch cook, as well as one to clear up acne. Her most popular program is EatSLIM, a 10-week online group glass that guides participants to develop healthy eating habits that stick – and lose weight, boost their metabolism, improve their digestion, and quit sugar.
She writes healthy and delicious plant-based recipes for her popular blog. She is also the author of the #1 New Release on Amazon, The Real Food Grocery Guide, the most practical guide to selecting the healthiest foods, without going broke, which has been praised by Dr. Oz and InStyle magazines. You can find her on instagram @mariamarlowe.