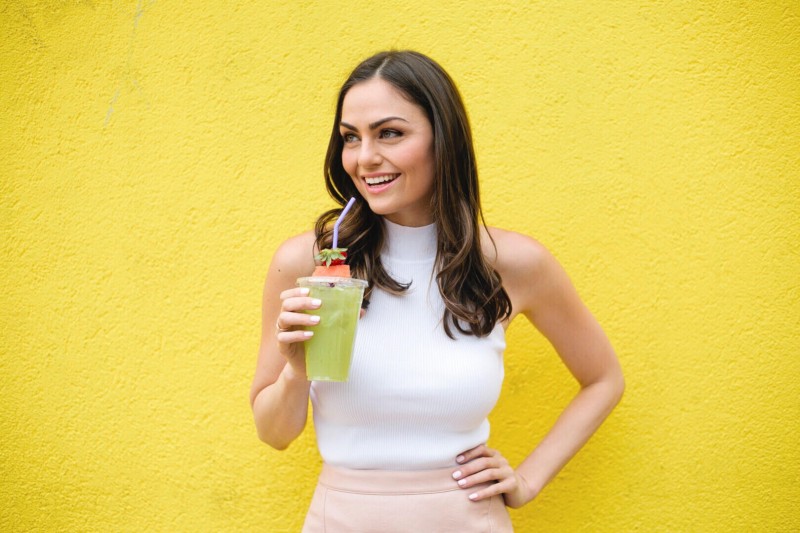 Want something more flavorful than water but healthier than carbonated water? Enter the Aqua Fresca, a fruit and water based drink.
I grew up in a family of seltzer drinkers, and used to drink it in place of water. After all, how different could water with bubbles be? Turns out very different. See my latest article, Science Shows Carbonated Water Makes People Hungrier.
So, whether you need a healthier alternative when breaking up with your sparkling water habit, or simply want to jazz up your water, try your hand at making an Agua Fresca.
Why Try an Agua Fresca?
An agua fresca is a great alternative to juice, for two reasons – one it's half water, and two it is blended, so you still get all the pulp/fiber.
How to Make an Agua Fresca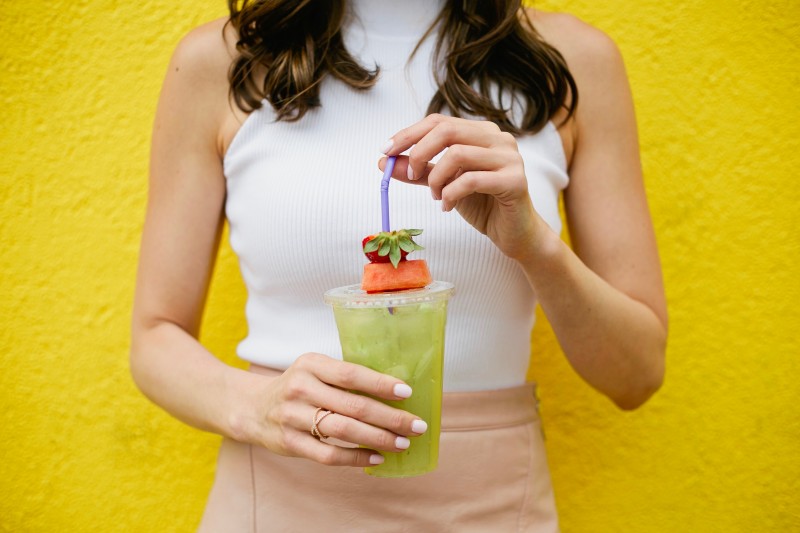 Below you'll find the simple instructions for making an aqua fresca. (It's simply blending 1 part fruit to 2 parts water, adding a squeeze of lemon or lime, then serving over ice or as is.)
You can use any combination of fruit you like, but here are some of my favorite combinations:
Top Aqua Fresca Combinations 
Cucumber + Mint + Lemon
Honey Dew + Cucumber + Lemon
Watermelon + Lime + Mint (optional)
Pineapple + Lime + Mint (optional)
Honey Dew + Lime + Basil (optional)
Cantaloupe
Try This Aqua Fresca
If you try this recipe, let me know which one you made and how you liked it. Leave a comment, rate it (by clicking the stars in the upper right of the recipe card, below), and don't forget to tag a photo @mariamarlowe or #mariamarlowe on Instagram or Facebook. I'd love to see what you come up with!
Aqua Fresca
Ingredients
1

cup

fruit of choice

2

cups

water

1

tsp.

fresh lemon juice

squeeze of about 1/4 of lemon (or lime)

2

large

mint leaves

optional
Instructions
Blend fruit and water (and mint if using) in a blender until a uniform liquid is formed. If you use berries or fruit with pits, you may need to pour it through a cheesecloth or nutmilk bag to remove any, but otherwise you won't need to strain. Pour over ice or serve as is.
Recipe Notes
* Some favorite combos include: Cucumber + Mint + Lemon / / Honey Dew + Cucumber + Lemon / / Watermelon + Lime + Mint (optional) / / Pineapple + Lime + Mint (optional) / / Honey Dew + Lime + Basil (optional) / / Cantaloupe
You can easily scale this recipe up to make a pitcher to keep in the fridge.

Did you make this recipe?
Tag @mariamarlowe on instagram and hashtag #healthybymarlowe for a chance to be featured and win awesome prizes each month.
Download Real Food Remedies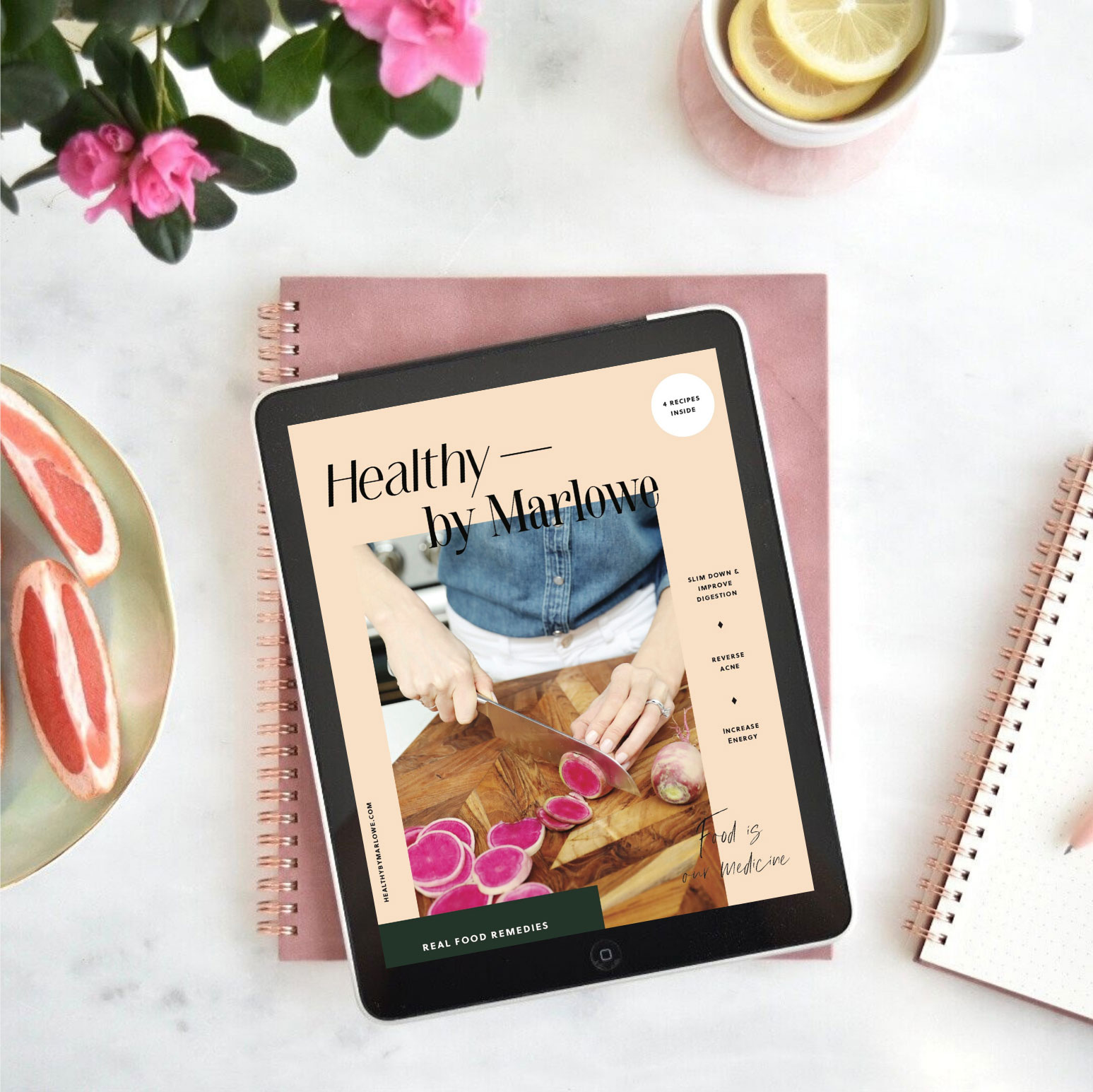 Sign up for my weekly newsletter to get the latest recipes, articles, & podcasts delivered to your inbox.

Plus, you'll receive Real Food Remedies right away, a guide to the top foods & recipes to help you slim down, banish digestive issues, reverse acne, & feel more energized.