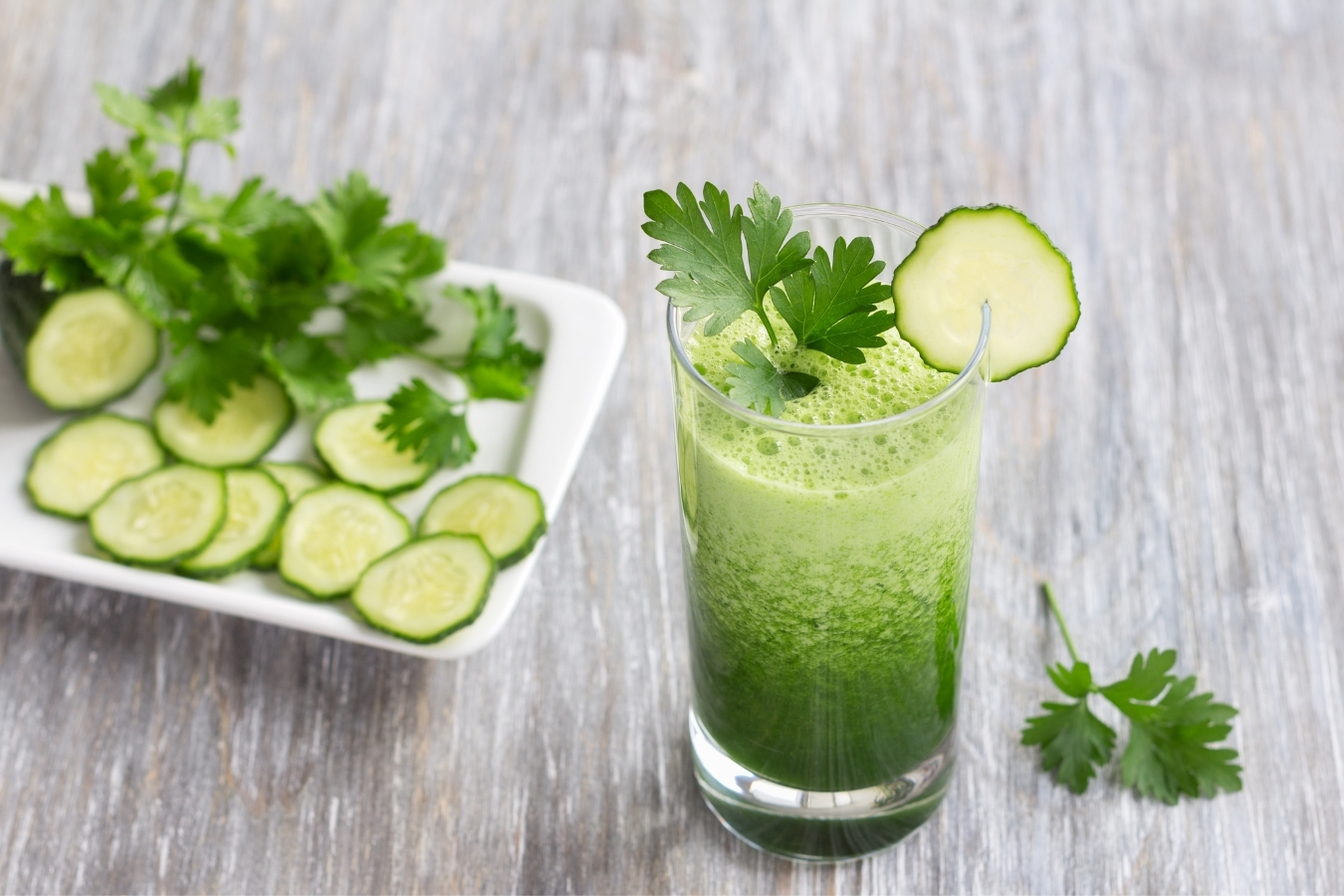 Last weekend I invited a few girlfriends over for dinner and wanted to serve a signature cocktail. I came up with this super simple green gin lemonade, and it was a hit. If you're searching for a sugar-free cocktail recipe, this is it!
No added sugar or syrups. Yes to added hydration from cucumber juice and lemon. It tastes like a refreshing and clean green juice.
Green Gin Lemonade [Sugar-Free Cocktail Recipe]
Instructions
First, juice the cucumbers, and set aside. Squeeze the juice of two lemons into the cucumber juice and stir.

Fill 4 small glasses with ice.

Top each with an ounce of gin.

Then add about 2 ounces of green lemonade. Fill the rest of the cup with sparkling water. Garnish with lemon or cucumber slices if desired.

Did you make this recipe?
Tag @mariamarlowe on instagram and hashtag #healthybymarlowe for a chance to be featured and win awesome prizes each month.
Download Real Food Remedies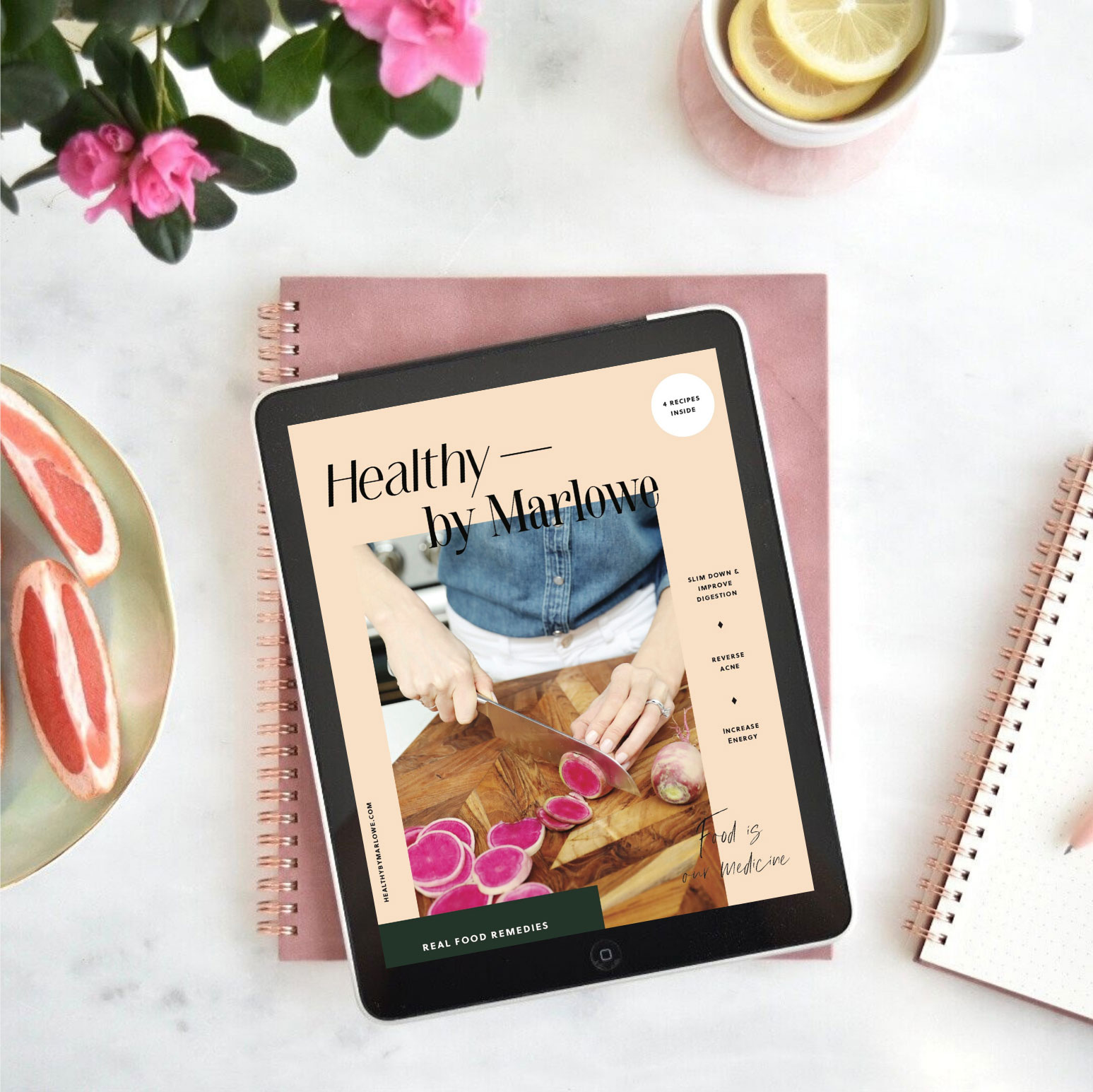 Sign up for my weekly newsletter to get the latest recipes, articles, & podcasts delivered to your inbox.

Plus, you'll receive Real Food Remedies right away, a guide to the top foods & recipes to help you slim down, banish digestive issues, reverse acne, & feel more energized.