This quick watermelon lemonade recipe will brighten any summer day.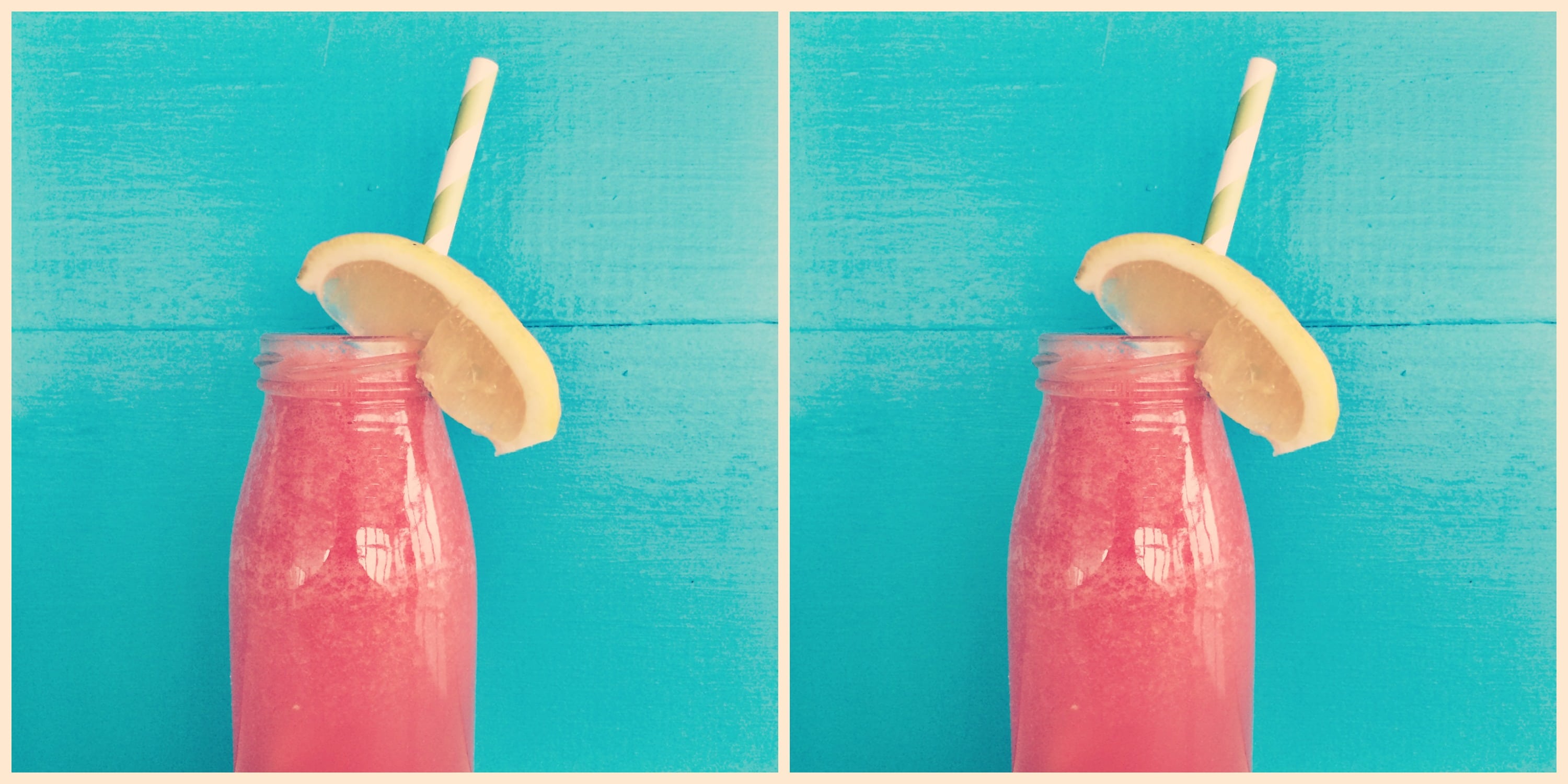 It's cold and refreshing, and comes together in less than 5 minutes.
Plus, since this watermelon lemonade is made in the blender instead of a juicer, the watermelon still retains it's fiber, which is ideal. And, despite it's luscious sweetness, watermelon is mostly water and has a low glycemic load, so it won't cause a large spike in blood sugar.
Benefits
Watermelon: Watermelon is 92% water and contains an impressive array of phytonutrients, including antioxidant lycopene, which supports, cardiovascular, bone, and skin health. It is high in Vitamins A and C, the anti-inflammatory duo behind clear, ageless skin.
Lemon Juice: Lemon juice is cleansing and alkalizing in the body, plus it's a good source of Vitamin C. Lemons also contain a powerful antioxidant called limonin, which exhibits anti-cancer properties.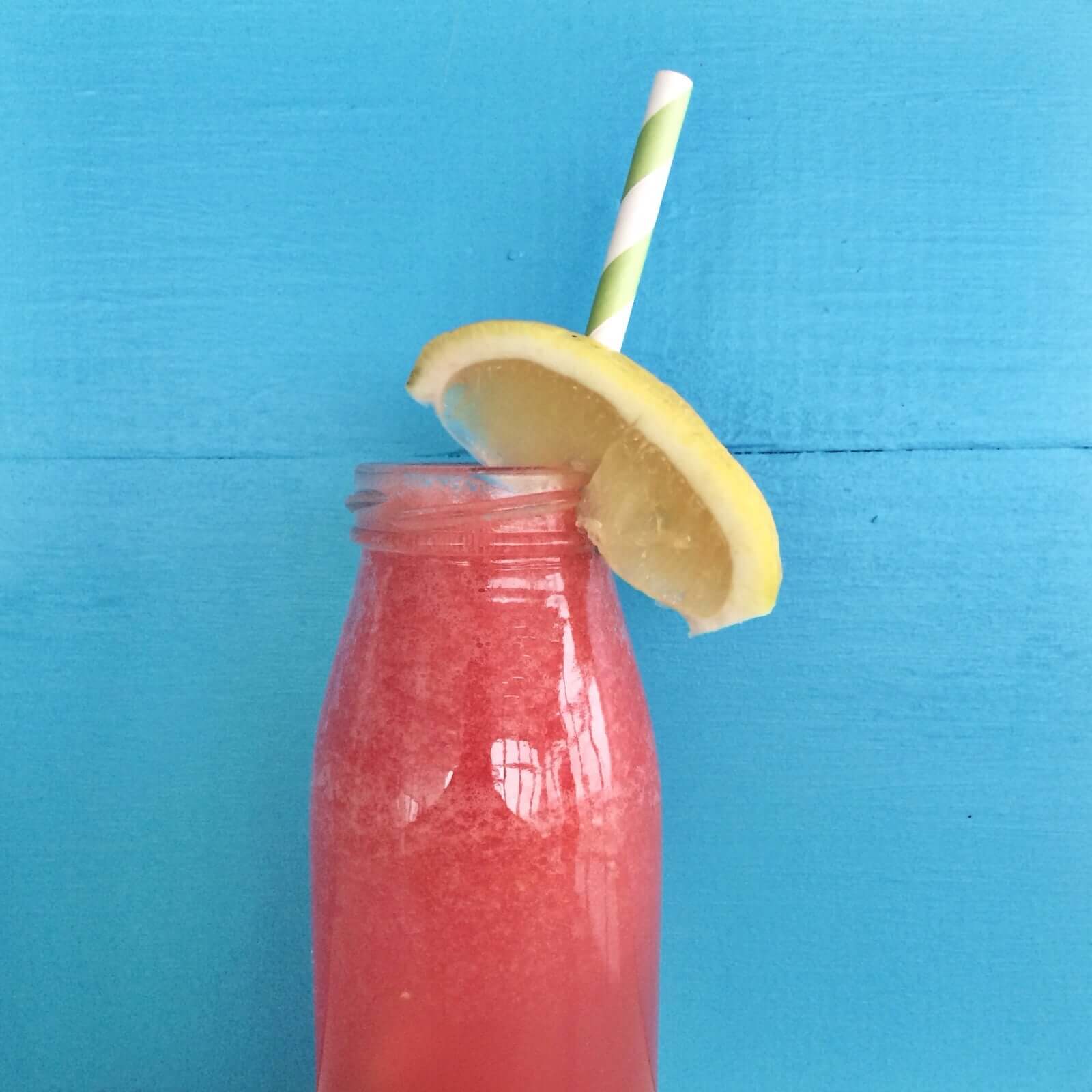 Put watermelon and lemon juice in blender. Blend on medium speed until watermelon is completely broken down into a thin slush. Taste, and if it's to sweet, add more lemon juice 1 teaspoon at a time.

To serve, gently muddle 3 mint leaves in the bottom of two glasses, then pour watermelon lemonade over it.
*If you're going to serve right away, ideally the watermelon would be pre-chilled in the refrigerator. If not, you can muddle mint, than add ice before pouring watermelon lemonade in glass.
*You could blend the mint into the drink, ( it will taste even more amazing!) but it will turn your drink rusty brown instead of bright pink!*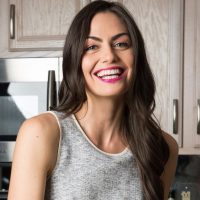 Maria Marlowe
Maria Marlowe is a holistic nutrition and wellness coach who uses real food to help her clients improve their health, weight, and skin. She offers a 28-day healthy eating meal plan that teaches you how to batch cook, as well as one to clear up acne. Her most popular program is EatSLIM, a 10-week online group glass that guides participants to develop healthy eating habits that stick – and lose weight, boost their metabolism, improve their digestion, and quit sugar.
She writes healthy and delicious plant-based recipes for her popular blog. She is also the author of the #1 New Release on Amazon, The Real Food Grocery Guide, the most practical guide to selecting the healthiest foods, without going broke, which has been praised by Dr. Oz and InStyle magazines. You can find her on instagram @mariamarlowe.