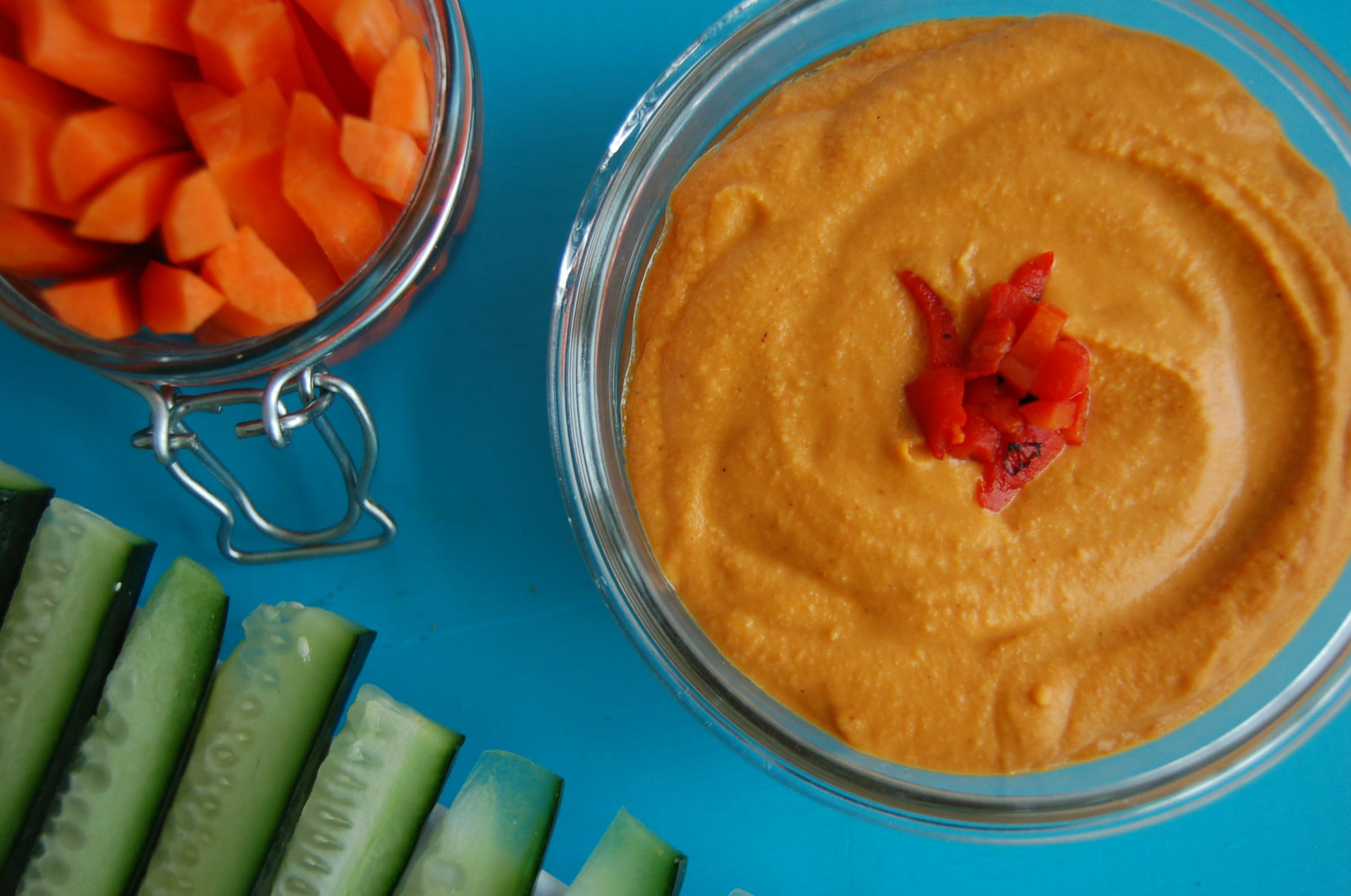 Jazz up your party dip with this roasted red pepper hummus.
This simple party appetizer comes together in less than 5 min and adds a pop of color to the table.
If having a lot of people over, you can make a triple batch of hummus, then keep one plain, turn one into roasted red pepper hummus, and another you can tint green by adding extra fresh herbs, for a fun and colorful table.
Roasted Red Pepper Hummus
Instructions
Place all ingredients in a high speed blender and blend until creamy. If needed, add water 1 tablespoon at a time to help it blend and develop a creamier consistency.

Did you make this recipe?
Tag @mariamarlowe on instagram and hashtag #healthybymarlowe for a chance to be featured and win awesome prizes each month.
Clearer Skin in Just 3 Days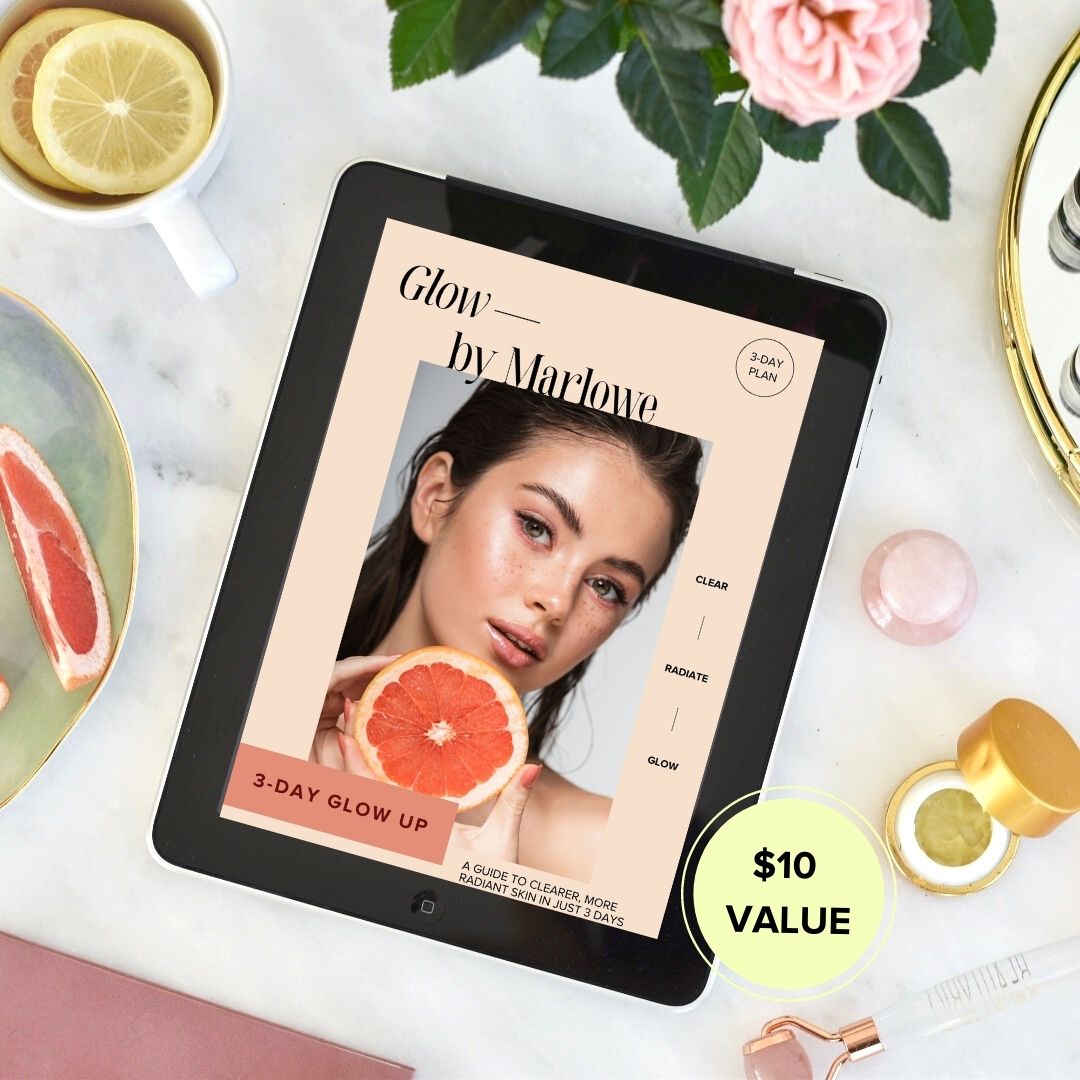 Sign up for my weekly newsletter to get the latest recipes, articles, & podcasts delivered to your inbox.

Plus, you'll receive The Glow Up Guide right away, a delicious 3-day meal plan to reduce redness and bumps, fast.