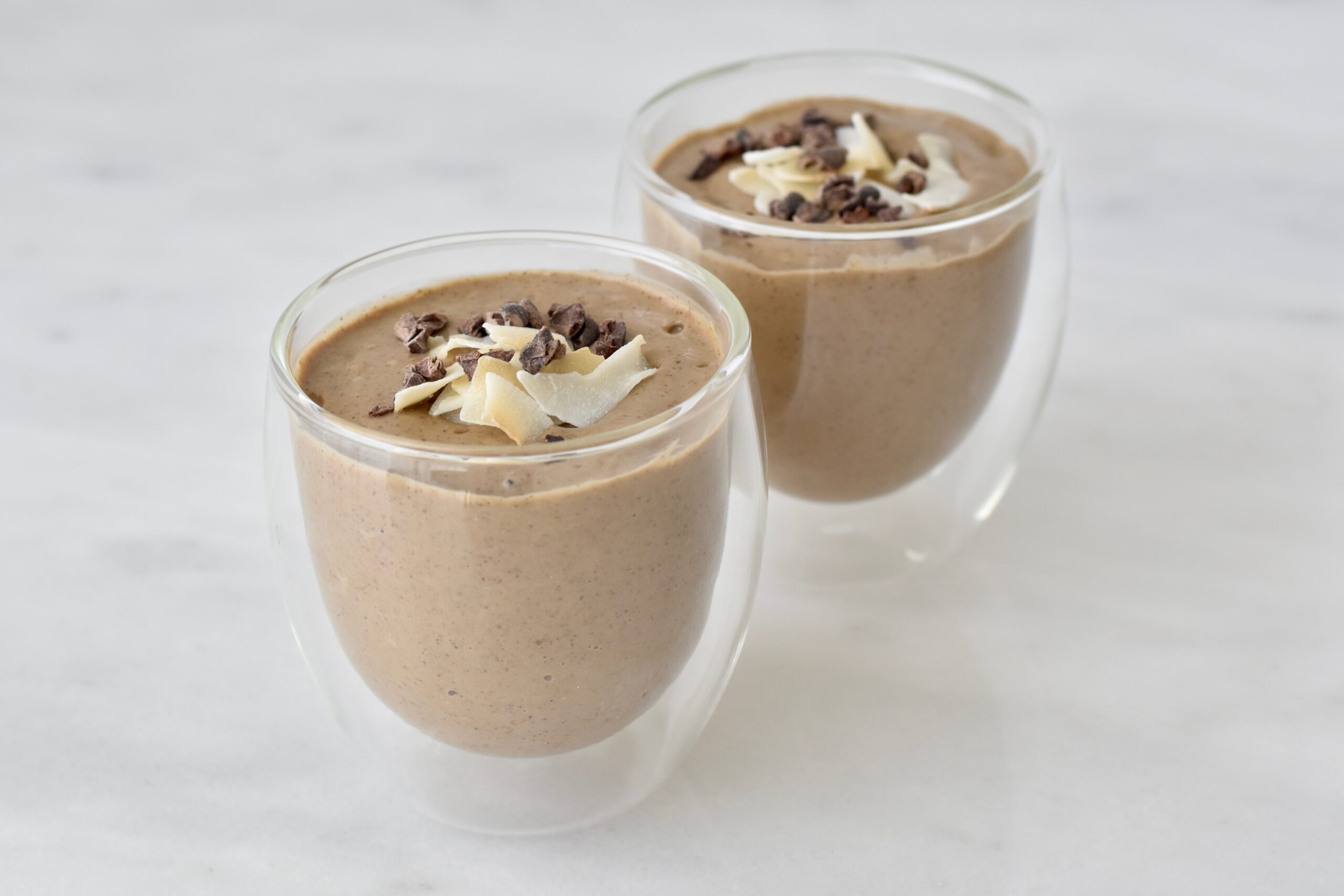 Stressed? Sip on this.
This de-stress smoothie is packed with good for you ingredients that help minimize the negative effects of stress on your body. Plus, it tastes like creamy chocolate almond bliss, and can easily be eaten with a spoon, giving it an even more decadent feel.
Benefits
Avocado: Creamy avocados are high in stress-busting B-vitamins, which support healthy nerves and brain cells. In fact, some studies suggest feelings of depression and anxiety may be linked to a Vitamin B deficiency.
Chia Seeds: Chia seeds are a good source of magnesium, a critical mineral for managing stress and mitigating depression. Plus they contain high levels of omega-3 fatty acids, which provide anti-inflammatory benefits to the brain, resulting in less stress and anxiety.
In fact, some doctors and researchers believe the growing epidemic of depression and anxiety in our population has something to do with our diet, including widespread omega-3 deficiency.  
Cacao: There's no mistaking the feel good rush we feel after biting into a piece of dark chocolate. That's because it boosts our serotonin levels, which also boosts our mood and makes us feel happier. In addition, studies indicate polyphenols found in cocoa may help reduce stress hormone levels in the body.
Almond Butter: Almonds contain zinc, a mineral that plays a crucial role in modulating the way the brain and body respond to stress. They're also a good source of stress-busting magnesium, not to mention Vitamins B2 and E, which can bolster the immune system during times of stress.
Serenity Smoothie
Ingredients
Optional Toppings
Instructions
First, add water and chia to the blender, so it has a minute or two to soak while you prepare and add the other ingredients.

Blend on high until smooth. The avocado and chia gives it a thick, spoonable consistency (perfect to turn into a smoothie bowl). If you prefer a thinner consistency, simply add more cold water or ice.

Top with coconut, cacao nibs, or sliced almonds, if you desire.
Recipe Notes
*You can speed up your time here by making chia gel in advance. It's a great idea to make a large batch so you always have some on hand for your morning smoothies. It should last in an airtight container like a mason jar in your fridge for at least one week.

Did you make this recipe?
Tag @mariamarlowe on instagram and hashtag #healthybymarlowe for a chance to be featured and win awesome prizes each month.
Clearer Skin in Just 3 Days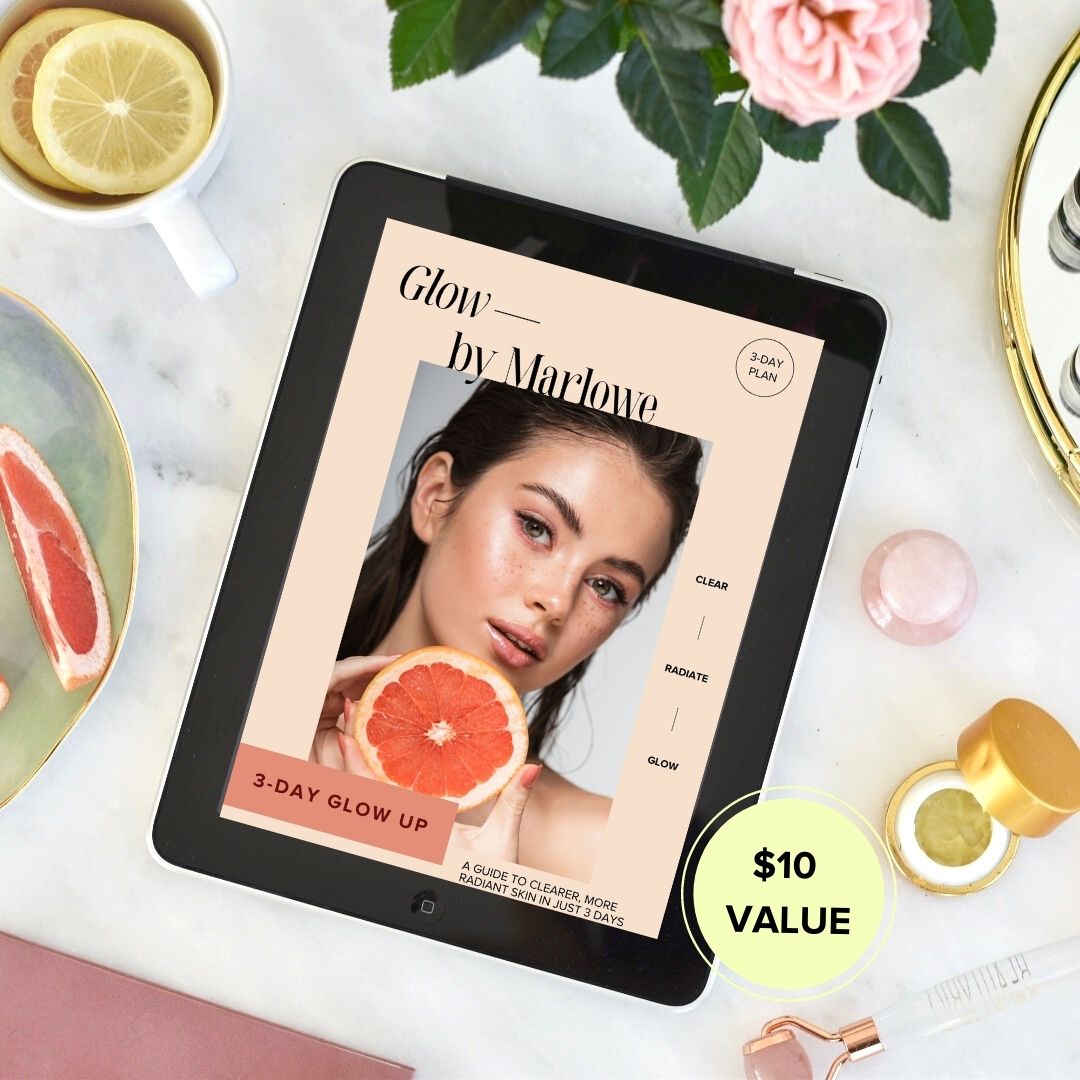 Sign up for my weekly newsletter to get the latest recipes, articles, & podcasts delivered to your inbox.

Plus, you'll receive The Glow Up Guide right away, a delicious 3-day meal plan to reduce redness and bumps, fast.