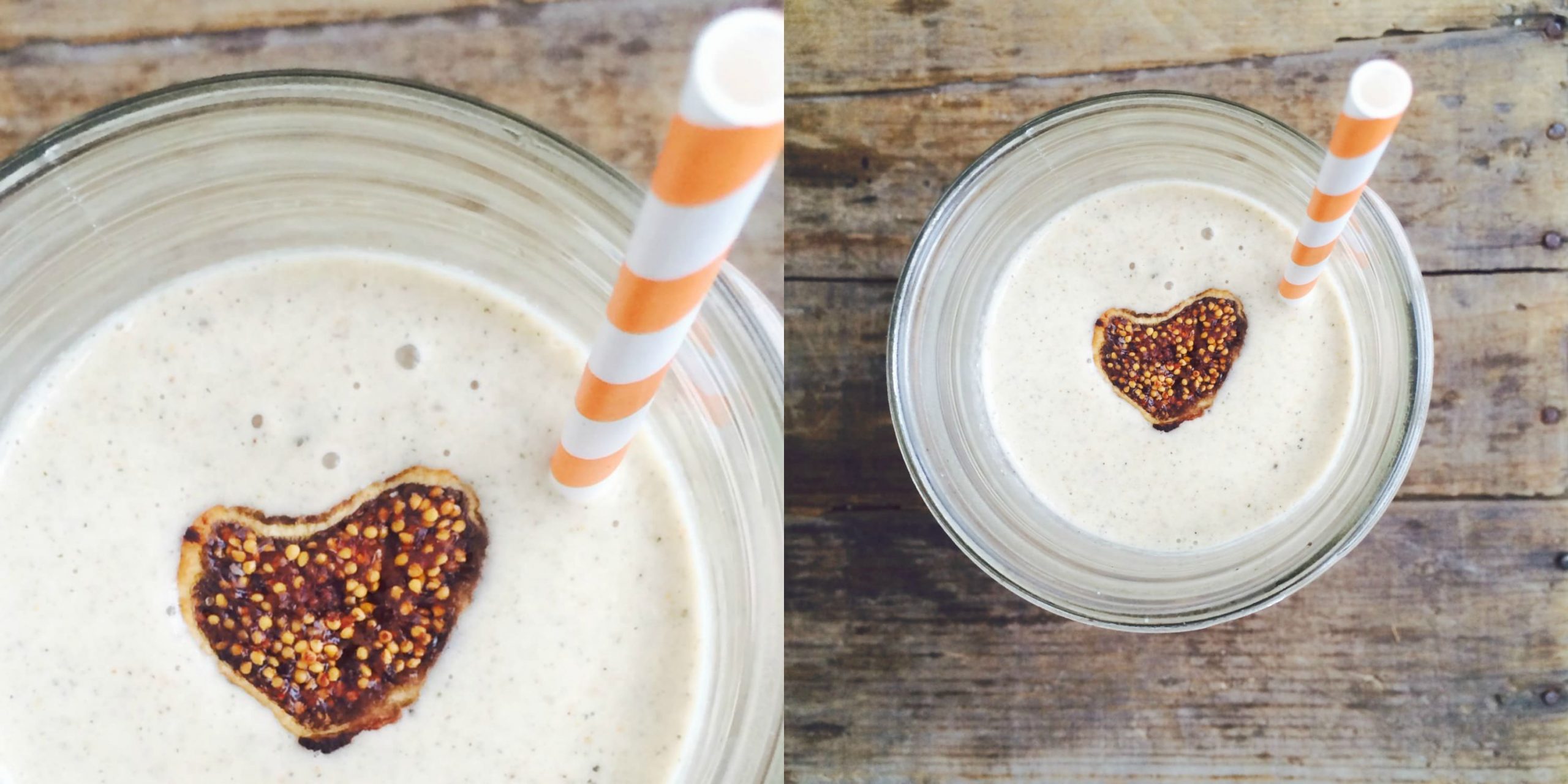 Take your blender out of hibernation. This fast morning smoothie is perfect even on a cold winter morning.
When I first started taking cooking classes 5 years ago, the one kitchen tool that every chef would fawn over was the Vitamix. At first glance, it was just an overpriced blender, but after flipping the switch on that bad boy, well, let's just say I became an instant convert myself. Within weeks of my first cooking classes at Natural Gourmet Institute, after having made the most delicious Tom Yom soup with fresh herbs and coconut, decadent fruit based desserts, and the dough for savory flax crackers all in the same machine, I ordered one for myself. And boy, was it one of the best decisions I ever made.
My fruit and vegetable consumption shot up considerably. I could literally throw them in the blender to create soups, smoothies, sauces, or desserts. I could chop cauliflower into "rice", blend almonds into almond butter (or liquify into milk),  and turn frozen bananas into soft-serve ice cream. But the thing I'd use it for most often, was smoothies. Almost every morning I'd throw a mix of fruit, nuts, and seeds into the container and end up with a nutrient and protein packed drinkable breakfast that would keep me satisfied until lunch.
During the winter, though, I tend to steer clear of smoothies, as a hot bowl of oatmeal is a lot more appetizing in sub zero temperatures that an ice cold tropical smoothie. Enter my cinnamon fig winter smoothie.
Here is what makes this winter smoothie recipe perfect for , umm, winter…
it uses pear,  an in season winter fruit instead of out of season melons or stone fruit
warming cinnamon and ginger
no added ice, it is served room temperature
This recipe calls for water, although you could use almond milk, but I find that the hemp seeds and fruit thicken it up just perfectly, so it's an easy way to save some cash and avoid added preservatives. Plus the hemp doubles as your protein powder.
Now, back to the Vitamix. Just today, I was on the phone with my sister who hates fruit and said whenever she makes smoothies they are always lumpy and bumpy and yucky. So, she has had this misconception that smoothies are gross, when really, it's just that her blender isn't powerful enough. If you want to make fruit sorbets and ice creams, velvety smooth sauces or creams, nut butter, nut milk, or just really good smoothies, definitely look into high speed blenders. Naturally, I am partial to the Vitamix, as it has been my trusty kitchen companion for the last 4 years (oh yea, this thing just keeps going and going and going), so I encourage you to check it out if you need help adding fruits and veggies to your diet in an easy and tasty way.
Cinnamon Fig Smoothie
Instructions
Place all ingredients in a Vitamix or high speed blender and blend on high for 30 seconds - 1 minute
Recipe Notes
Hemp seeds add a dose of high quality complete plant-based protein and added omega 3's. Ginger and hemp are anti-inflammatory. Cinnamon balances blood sugar. Banana and pear add fiber and nutrients while making the shake creamy and sweet.

Did you make this recipe?
Tag @mariamarlowe on instagram and hashtag #healthybymarlowe for a chance to be featured and win awesome prizes each month.
Clearer Skin in Just 3 Days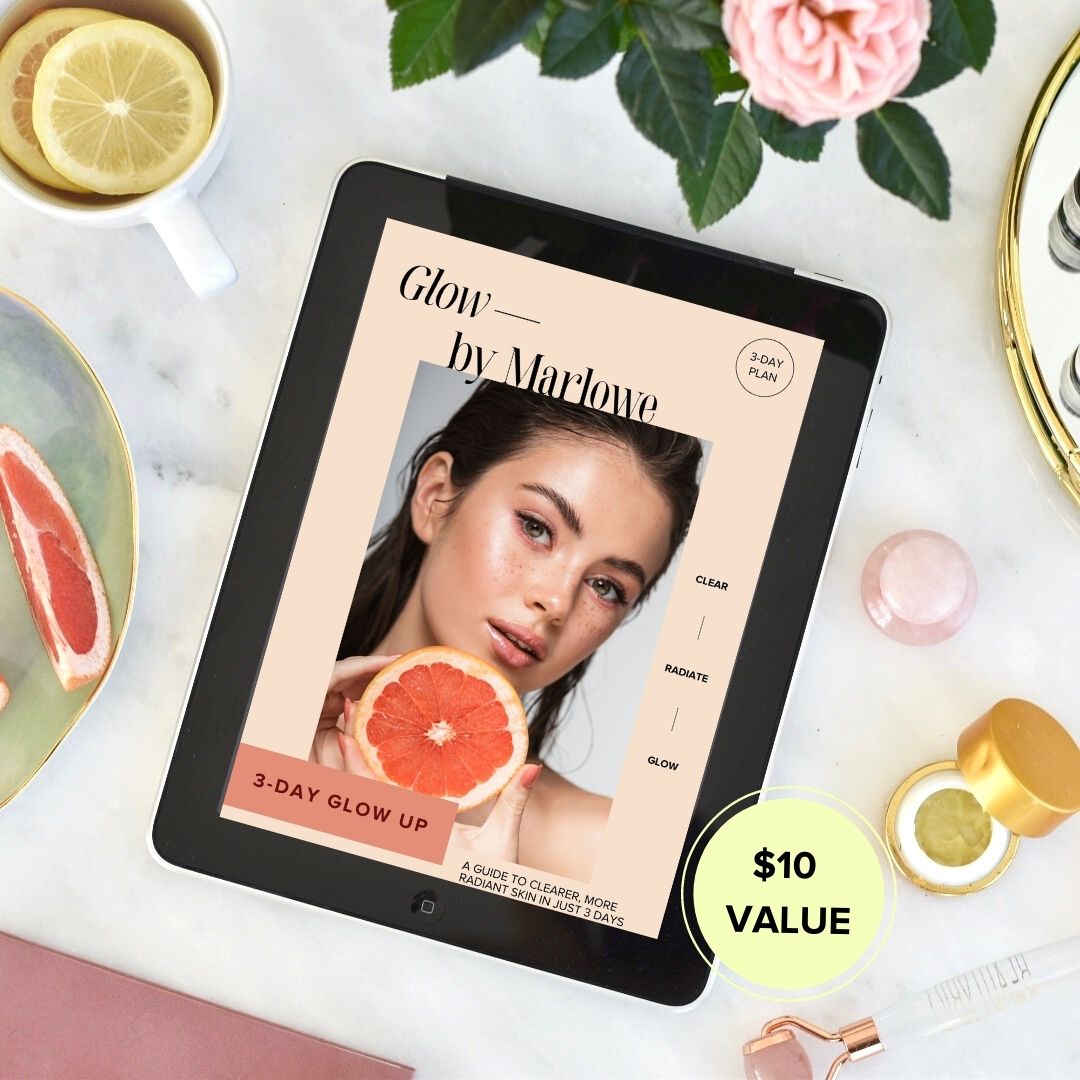 Sign up for my weekly newsletter to get the latest recipes, articles, & podcasts delivered to your inbox.

Plus, you'll receive The Glow Up Guide right away, a delicious 3-day meal plan to reduce redness and bumps, fast.