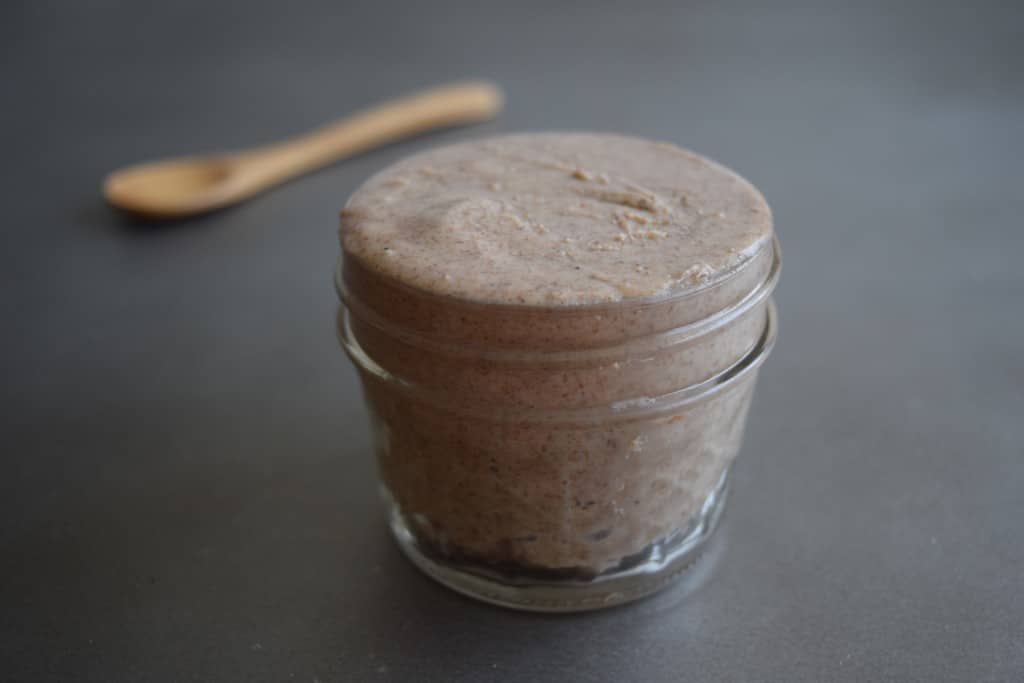 Almond butter is expensive…but with this almond butter recipe, you can make your own for half the price.
I love almond butter, but as it has been upwards of $23 a jar lately, I've been steering clear of it. Then I realized, why not make my own?
All it takes is a high speed blender (like a Vitamix), and some almonds. Pretty simple, right?
When you make your own almond butter, it ends up being a fraction of the price. (1 pound of organic almonds is about $15, and yields about 2 cups of almond butter, slightly more than a jar).
Homemade Almond Butter Tips 
 You can also make homemade almond butter in a food processor with the S blade. Note, it will take upwards of 10-15 minutes.
You can use raw instead of lightly roasted nuts. They will just take longer to turn into butter than roasted nuts (about 5-6 minutes compared to 1 minute.)
Always use organic almonds. Conventional almonds in the US are fumigated with a toxic chemical, propylene oxide (PPO), which is potentially carcinogenic. PPO is banned in Canada, Mexico, and Europe.
Don't Want to Make Your Own?
If you don't have a high-speed blender, you can still save money on almond butter by purchasing it through Thrive Market, an online store that sells healthy foods at wholesale prices (Plus, new members get 20% off their first 3 orders!). There, it's currently about $18, a savings of $6.
Almond Butter
Ingredients
3

cups

almonds

must be raw (and ideally organic)
Instructions
Preheat oven to 250F, spread almonds on a baking sheet and cook for 10-15 minutes.

Remove to a bowl or another tray to cool for 5 minutes or so before adding to the vitamix. Blend on high. They will first turn powdery, then creamy. Should take a minute or so. Keep blending until desired creaminess is reached.

Pour into a sealable glass container and store in the refrigerator.

Did you make this recipe?
Tag @mariamarlowe on instagram and hashtag #healthybymarlowe for a chance to be featured and win awesome prizes each month.
Clearer Skin in Just 3 Days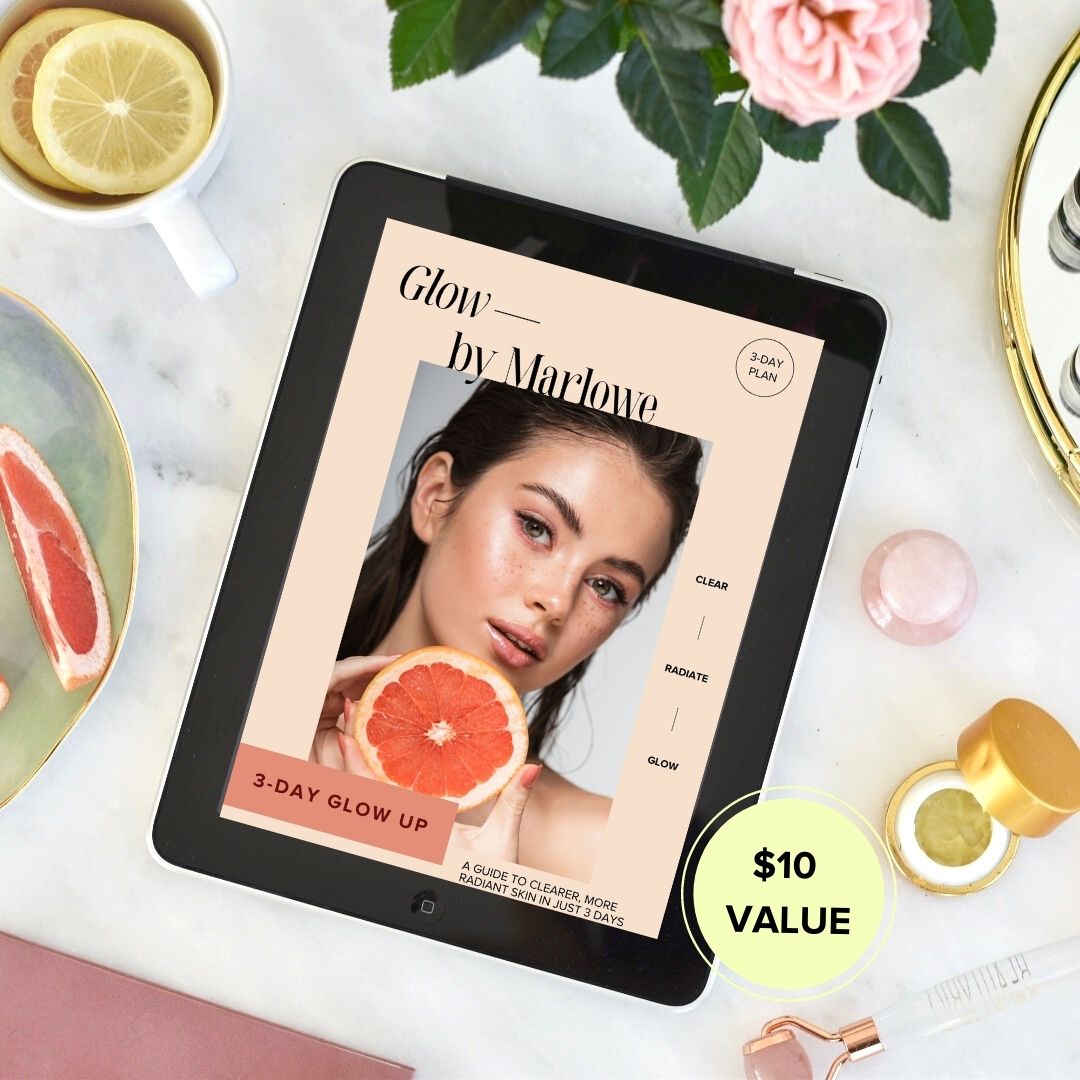 Sign up for my weekly newsletter to get the latest recipes, articles, & podcasts delivered to your inbox.

Plus, you'll receive The Glow Up Guide right away, a delicious 3-day meal plan to reduce redness and bumps, fast.