I'm thrilled to announce the launch of my Happier & Healthier Podcast!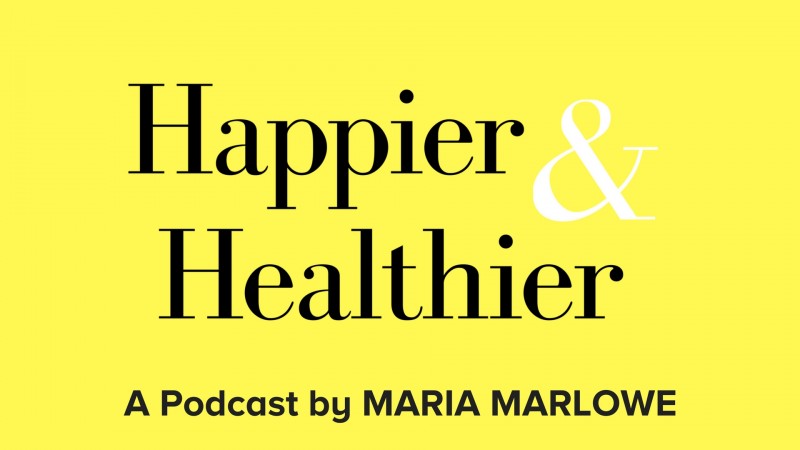 It's been a labor of love for the past few months, and I've really designed it to be practical and actionable so you get the most out of each episode.
Here's what you can expect:
The Happier & Healthier Podcast
Take control of your health and happiness by developing the key habits and thought patterns of happy and healthy people. Join Maria Marlowe and expert guests as they cut through the confusing world of health, nutrition, wellness, relationships, and life in general to help you master your mind, body and spirit so that no matter what life throws out you, you can move towards health and happiness. Tune in for fun, raw, motivating, and entertaining weekly reminders to stay positive, think big, and take massive action to create a life you love.
with it I can share even more value with you and get to know you better through conversations I hope to continue after the podcast on social. This podcast is for YOU guys, so if there is a topic you'd like me to address, or a guest you think I should have on, let me know.
In this first episode, I share a little bit about what inspired the podcast as well as:
The three keys to health and happiness in my opinion
3 questions to ask yourself to clear the roadblocks to your happiness
how to be happy even when life is $#itty
Listen on Your Favorite Podcast App
Listen to the podcast on iTunes, Stitcher, Soundcloud, Spotify, or wherever you listen to podcasts, and don't forget to subscribe so you never miss an episode!
If you enjoy it, leave a review on that platform, email [email protected] a screenshot and we will send you a free 3-day sugar detox meal plan (Here is a post on how to leave an iTunes Review – it only takes a minute or two!).
No iTunes? No problem! Listen to the episode here by clicking the pink play button below.
The 3 questions to ask yourself to clear the roadblocks to your happiness 
Think about where in your life are you giving up your power? Are you relying on other people or events or things for your happiness? for example, when I get a boyfriend, job promotion, or better apartment?

Are you ignoring your health, neglecting your body, or giving up on yourself? How do you feel about yourself when you look in the mirror? Do you love yourself? Or loathe yourself?

Is there something you want to do or achieve, yet have reasons (aka excuses) why you can't? What are those reasons?
Take some time to think about or better yet journal about these questions and see what comes up for you. Your answers will be a great starting point for figuring out how to work on and remove those blocks.  
After each episode, I'd love to hear from you. You can join the conversation on instagram @mariamarlowe or in the new private Happier & Healthier Podcast Facebook Group. Join us and share your thoughts!
xx
Maria
Clearer Skin in Just 3 Days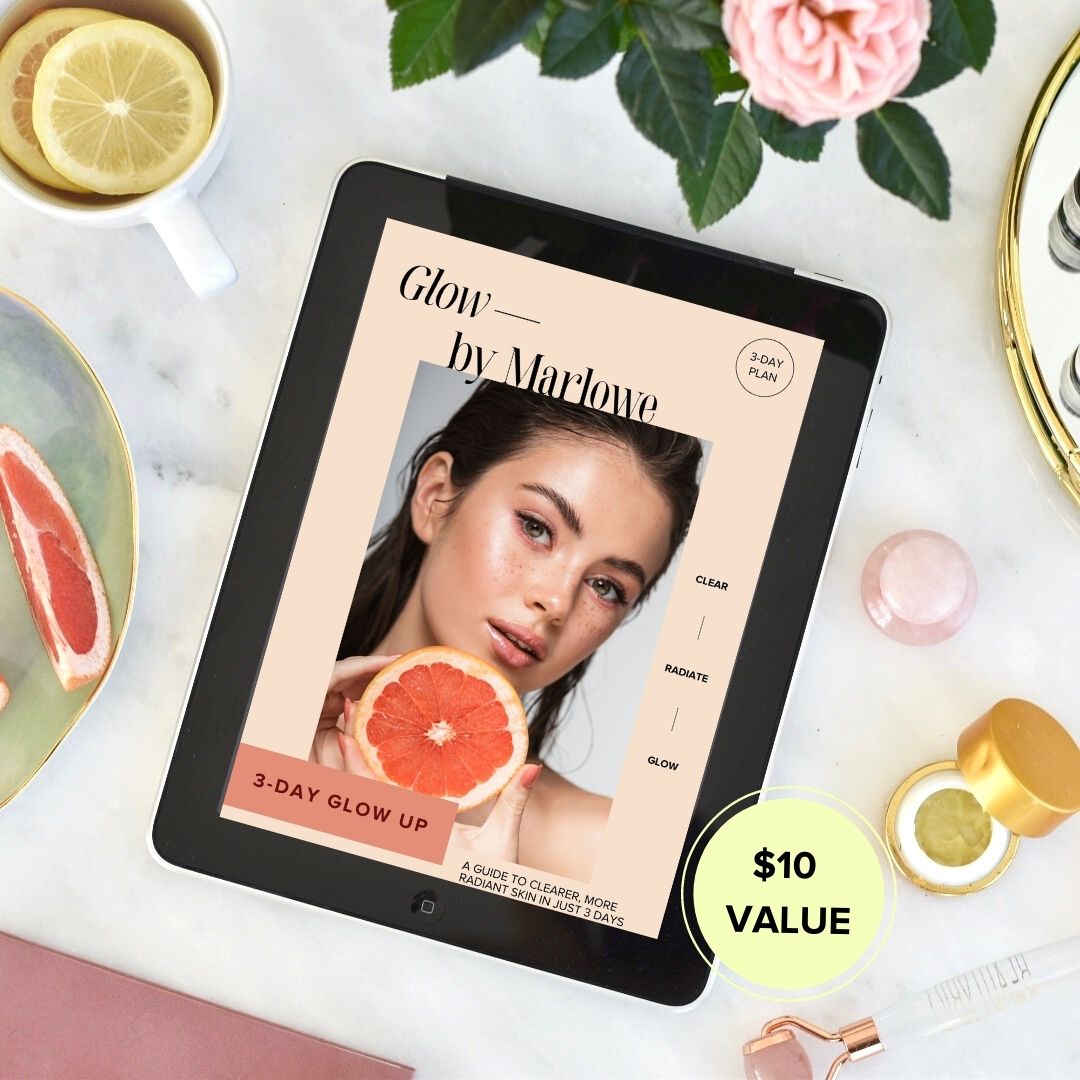 Sign up for my weekly newsletter to get the latest recipes, articles, & podcasts delivered to your inbox.

Plus, you'll receive The Glow Up Guide right away, a delicious 3-day meal plan to reduce redness and bumps, fast.