Finding organic makeup that actually looks good can sometimes be a little challenging. Luckily, a pair of natural and organic beauty veterans created a gorgeous makeup line that works. Here is my Vapour makeup review and top picks.
Why Organic Makeup?
If you already eat organic food, why should you switch to organic makeup? Because our bloodstream absorbs much of what we put on our skin, many common ingredients typically used in conventional cosmetics pose a risk to our health.
For example, parabens are preservatives commonly found in beauty products. They are known endocrine disruptors that can mimic estrogen in the body. A number of studies show that parabens can affect the mechanisms of normal breast cells and potentially influence abnormal growth. This can potentially lead to an increased risk of breast cancer.
Makeup sits on our skin, often for 8+ hours a day, and our lipstick gets swallowed with every bite and sip we take. So, in my opinion, it is better to be safe than sorry, and avoid wearing makeup with potentially harmful chemicals.
There are dozens of common makeup chemicals, each with its own health concerns. For more, check out this Environmental Working Group article and listen to my interview with Vapour founder, Krysia Boinis .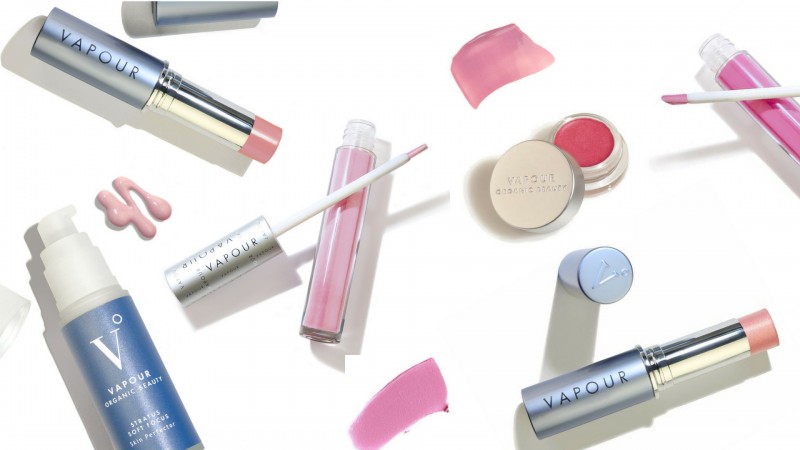 My Top Vapour Organic Beauty Picks
Velvet Lip Gloss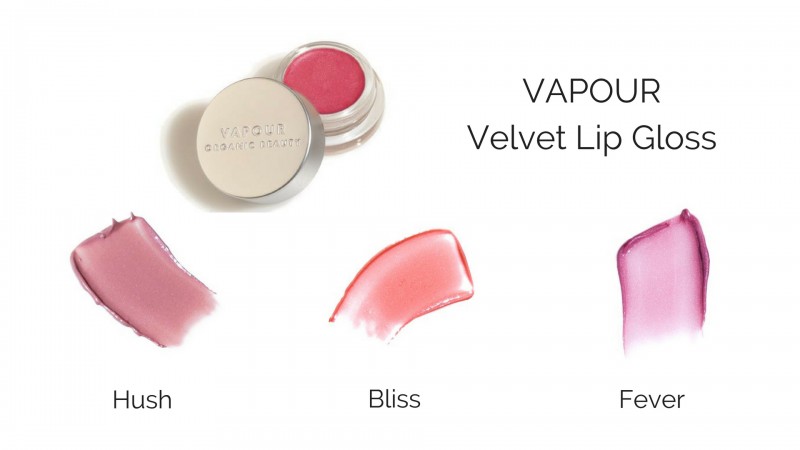 Honestly, I'm not a fan of lipstick in pots. I never have a lip brush, and inevitably have to dunk my finger in there, which isn't the most pleasant or effective applicator, especially on the go. That being said, I really love how these velvet lip glosses make my lips feel and look.
They last for a long time, and your lips feel so soft and also offer a nice texture and shine, and are also ultra-moisturizing (I hate when lip products dry my lips out!) In addition, they contain botanicals like Lemon Balm and Iceland Moss to keep lips hydrated and protected all day. I put these on before I leave the house, and if I go out only for a few hours and am not eating, it typically lasts.
The Hush color offers a beautiful natural, muted color that is nice and shiny, but not overly shiny. It's described as a "violet mauve nude", and I feel like this may be a universally flattering color.
Bliss is a gorgeous coral, perfect for summer, while Fever is a pinker, sheer sugar plum color. All three are in my makeup bag!
Elixir Lip Gloss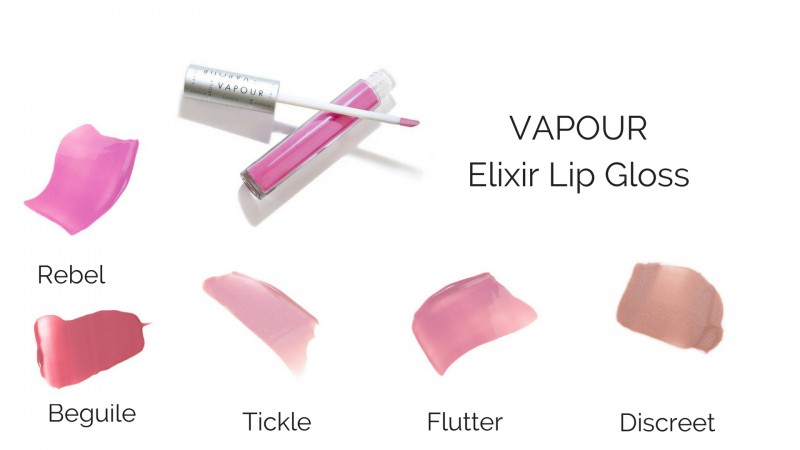 If my makeup bag was a movie, it would be called 50 shades of pink. I have countless tubes of subtly different shades of pink lip gloss, from neon to nude. You need a shade for every mood.
The Elixir Lip Gloss is great to keep in your purse, as it is much easier to apply than the one in the pot. It's not sticky or tacky and delivers nice color, dimension, and subtle shine.
My favorite shades include:
Rebel, a neon pink, perfect for when you're feeling bold and sassy. My friend's mom who lives in Paris once told me, a bright bold lip is what gets the Parisiennes through the grey, cold, dreary winters. So I like to rock the hot pink anytime the weather is crappy or I just want to feel fierce.
Beguile is a transparent berry mauve color great for work and every day.
Tickle is pale pink, great for weekends or a casual date night or night out with the girls.
Flutter is a more classic pink, also great for every day or date night, alike.
Discreet is a nice nude pink when you want it to look like you don't have any makeup on.
Foundation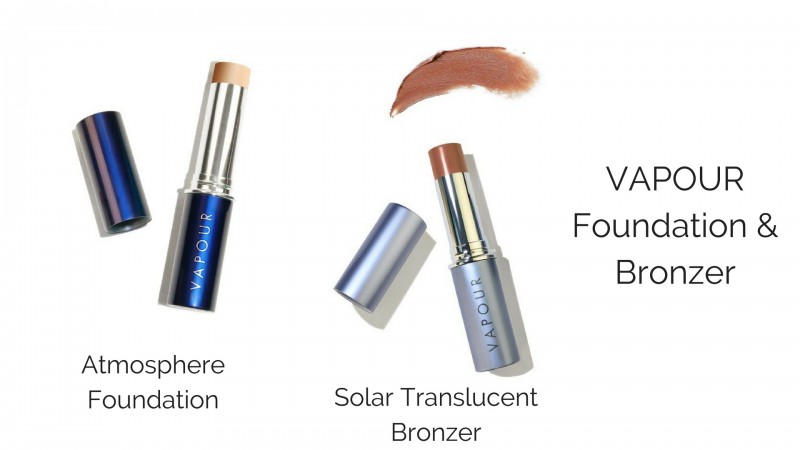 I was reticent at first to buy foundation over the internet without first testing the color, but I simply emailed a photo to the Vapour team of my skin in natural sunlight, they suggested a shade, and it is 100% spot on. Their Atmosphere Luminous Foundation stick melts right into my skin.
The stick gives a supernatural finish – it evens out the skin tone and covers any light imperfections, but literally looks like you have no makeup on. 
It's a great, everyday foundation, as you will look flawless in person. If you will be on camera or taking a lot of photos, though, I would reach for something a little more heavy-duty as I find it doesn't look as fabulous on film, in my personal experience (ahh the age of Instagram!).
I have also tried their liquid Soft Focus Foundation, which is more moisturizing and gives a lit-from-within glow. It takes a little while to sink in (it looks too dewy at first, but within minutes it looks just glowy and radiant). This also melts right into your skin and looks like you don't have any makeup on, which is pretty awesome. Plus, it doesn't settle in lines or wrinkles. (Thank you!)
If your skin is on the drier side or you will be taking photos, choose this one.
I also use their Solar Translucent Bronzer in Spicy to contour.
Do you have any faves from this line? Comment below!
xx
Maria