The best natural skincare for acne-prone skin is gentle yet effective. Here are my top natural skin care products for acne-prone skin, updated in 2021.
Gentle Skincare is Better for Acne-Prone Skin
Looking at most acne products on the market, you may think, the harsher the better. There are all sorts of scrubs, peels, and products with acids, retinoids, and other harsh chemicals promising to clear up your skin, but the truth is, many may just prolong the problem.
Acne-prone skin is already inflamed and red, so layering harsh and aggressive products on top may only prolong redness, inflammation, and irritation. Harsh skincare can disrupt your skin barrier and skin microbiome, inhibiting your skin's natural healing process. These types of products have ingrained this idea that "your skin has to get worse before it gets better," but what if it only got better?
While there are thousands of skincare products vying to clear up your skin, really, it's your own body that will heal acne the fastest and most effectively. Topicals can aid to some extent, but for most people, diet, and lifestyle play a bigger role than anything in their vanity cabinets.
How to Treat Acne Naturally & Effectively
Acne-prone skin requires a two-pronged approach to clear up: both internal (diet, which has the power to start or stop breakouts) and external (natural skincare that is gentle yet effective). For people with chronic acne, it's unlikely you'll see true success and remission without addressing both.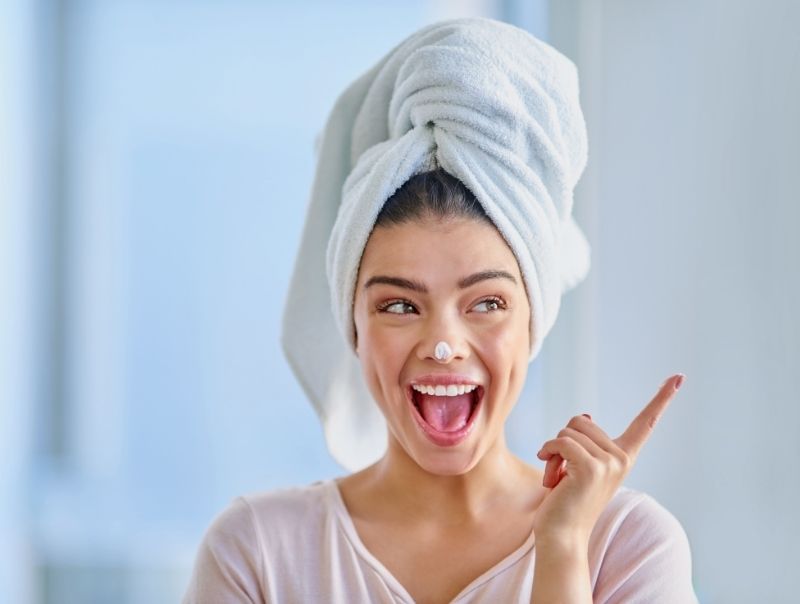 The Best Natural Skincare for Acne-Prone Skin
After years of trial and error personally, working with a top natural and organic facialist in New York City, and speaking with the most modern and progressive dermatologists, I've found a natural skincare regimen that works wonders for acne-prone skin.
It's the exact skincare regimen that I share in my Clear Skin Plan, that when paired with diet and lifestyle changes to address the internal causes for acne, has delivered outstanding results for hundreds of women.
Here are the best natural skin care products and routines for acne-prone skin:
The Best Natural Cleanser for Acne-Prone Skin
My facialist introduced me to this powerful duo nearly a decade ago, and it's still the primary cleanser I use. The exfoliant is gentle enough for use multiple times a week or even daily, and it delivers baby-soft skin without over-drying as so many cleansers do.
The Best Natural Acne Treatment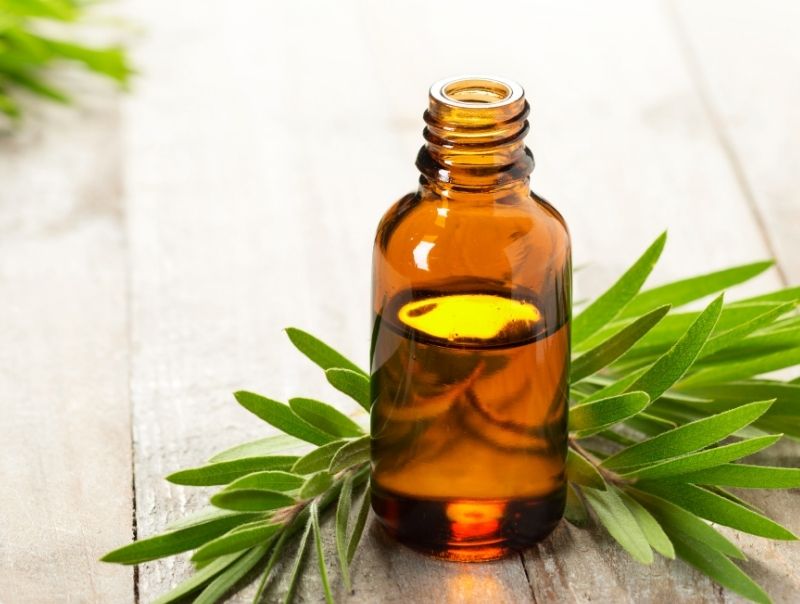 Tea tree oil is a medicine cabinet staple, and I use it for a variety of things. One of the most common and well-known uses of tea tree oil is for breakouts. It has antimicrobial properties that help clear up a pimple fast.
Put a drop on a cotton swab and dab on any pimples. Just a drop will do the job – it's highly concentrated. If any of the pimples are popped or oozing, be sure to use a new drop/cotton swab for each, so as not to inadvertently spread bacteria.
The Best Serum for Acne-Prone Skin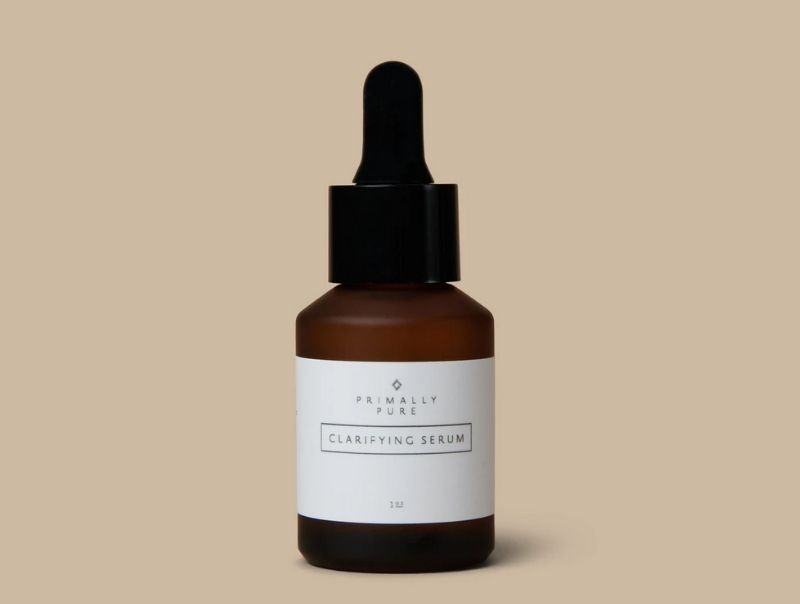 Many people are scared of using oils on oily-prone skin, but they can actually be beneficial, as in the case of this Primally Pure Clarifying Serum. It contains a concentrated blend of clarifying and anti-inflammatory oils that help to balance sebum production and calm acne.
Moreover, it's rich in fatty acids, antioxidants, and vitamins A, D, E, and K to repair skin and reverse sun damage. It even contains EGCG, the powerful antioxidant from green tea that is especially beneficial for acne-prone skin.
Use the Primally Pure coupon code Maria12 for 12% off your order.
The Best Serum to Fade Acne Scars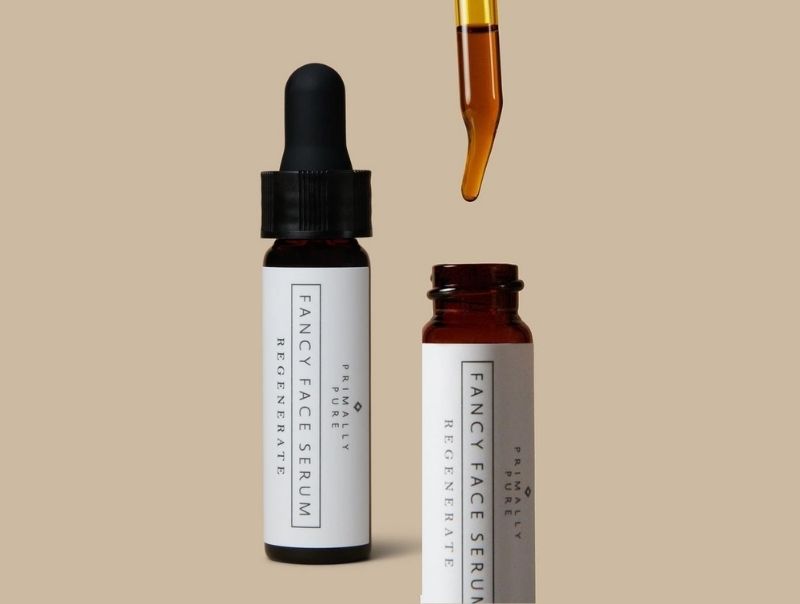 To fade scars, even out your complexion, and give it a clear and luminous glow, apply 3 drops of Primally Pure Fancy Face Serum to the entire face before moisturizer. I rotate between this serum and the Clarifying or Plumping Serum.
The Best Moisturizer for Acne-Prone Skin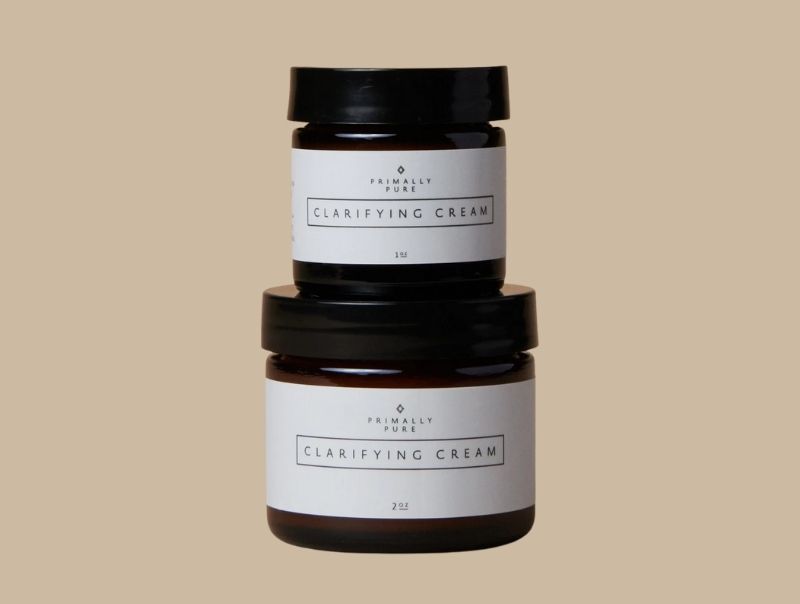 This Clarifying cream is a deeply moisturizing cream that melts right into your skin and is not greasy or heavy at all, making it perfect for both the summer and winter months. It offers anti-inflammatory and skin-clearing benefits, with the addition of Manuka Honey and Tea Tree.
Use code Maria12 for 12% off your Primally Pure order.
The Best Natural Face Masks for Acne-Prone Skin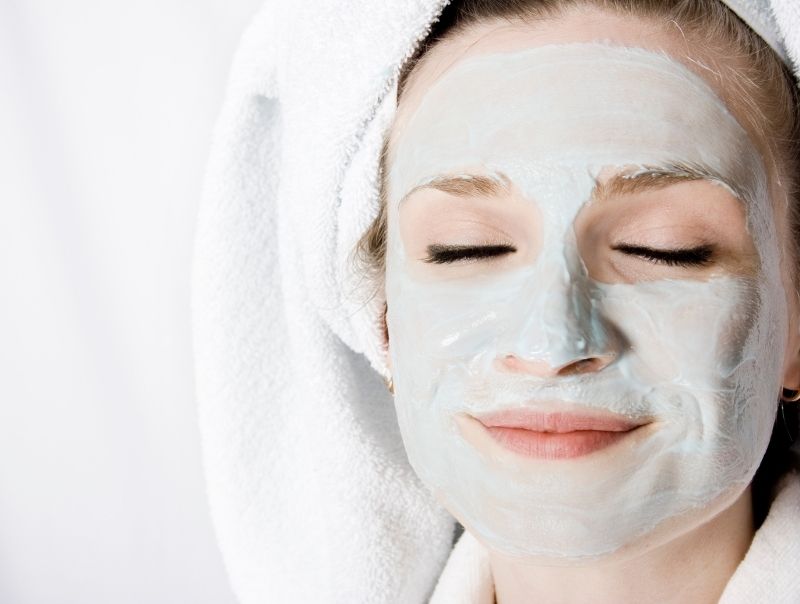 For oily, dry, or combo skin, the Honey Girl Organics Rejuvenating Mask is my top choice. Made from a blend of honey, French green clay, and Hawaiian blue-green algae, it helps to draw out any impurities while tightening, brightening. It also adds nutrients that help stimulate collagen production. I find my skin looks immediately fresh, hydrated, and glowy right after.
The Primally Pure Clarifying mask is a new favorite. Made from a detoxifying and brightening blend of botanicals, it helps to fade discoloration from acne scars. It also treats existing acne with turmeric, manuka honey, kaolin clay, and colloidal silver.
Use the Primally Pure coupon code Maria12 for 12% off your order