I often get asked what my life looks like as a Health Coach, so each month, I'll be dedicating a post to what my schedule actually looks like.
October 2016 was a mix of socializing and rejuvenating (and I met Martha!). Here are the highlights:
Celebrating my Birthday
October 2 was my birthday, so gathered up my friends for a beautiful dinner at a Spanish tapas place in the west village followed by vegan, gluten-free cake from Erin McKenna's Bakery.
Because I always plan my bday so last minute, I celebrated a second time a few weeks later with a larger group. There was a time (after I turned 21) when I didn't want to celebrate my birthday, because I didn't want to admit I was getting older…but what a lame-o mindset! I have come to terms with my age (just turned 30 years young) and absolutely love having an excuse to get as many friends together as possible.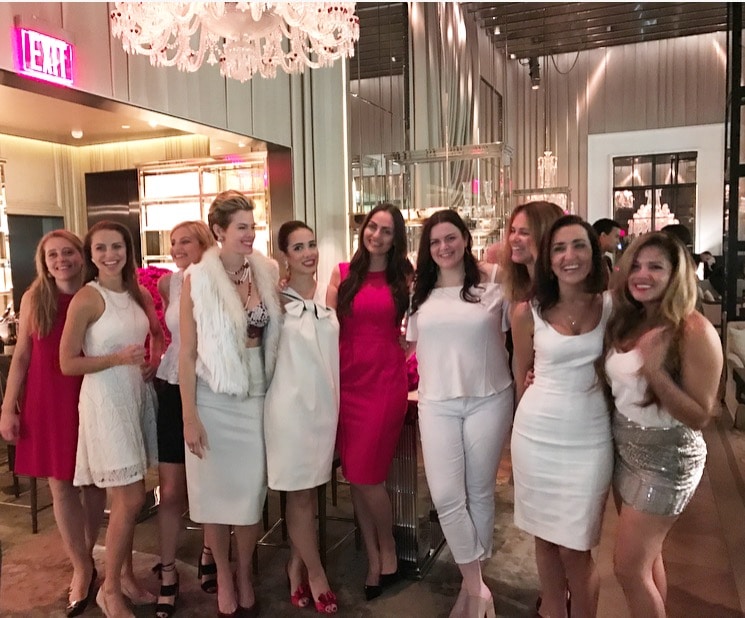 Real Food Challenge
The following week, I did my own 3-Day Real Food Challenge. It's so nice having a done for you shopping list and your meals already laid out for you! I typically just buy whatever looks good at the grocery store, and then make simple meals based on my ideal plate ratio (50% vegetables, 25% protein, 25% plant-protein, more veggies, or whole grains + healthy fat). But not having to think, made those three days just a bit easier!
Meeting Martha
Mid-month, I got to meet with the team behind the Martha Stewart brand, and take a tour of her office and studio, where all the magic happens. It was extremely inspiring, to say the least.
The following week, I attended the Martha Stewart American Made event, which encourages and supports American entrepreneurs, and got to meet Martha herself. (and if you're wondering, she is absolutely amazing and her face just glows). I also got to hear Jessica Alba talk about her Honest company brand. Total Girl Crush.
Cooking Moroccan Food on CBS Morning News
On October 15, I shared my quick and healthy takes on Moroccan food on CBS Channel 2 Morning News. These two ingredient pancakes topped with pomegranate and pistachio are the bomb.
Sayonara Sugar Event at Pop Physique
On October 22, I did a Sayonara Sugar talk at Pop Physique in Chelsea. Thank you to those who came! If you missed it, you can watch the video recap through that link, where I discuss my top tips for quitting sugar and getting over sugar cravings.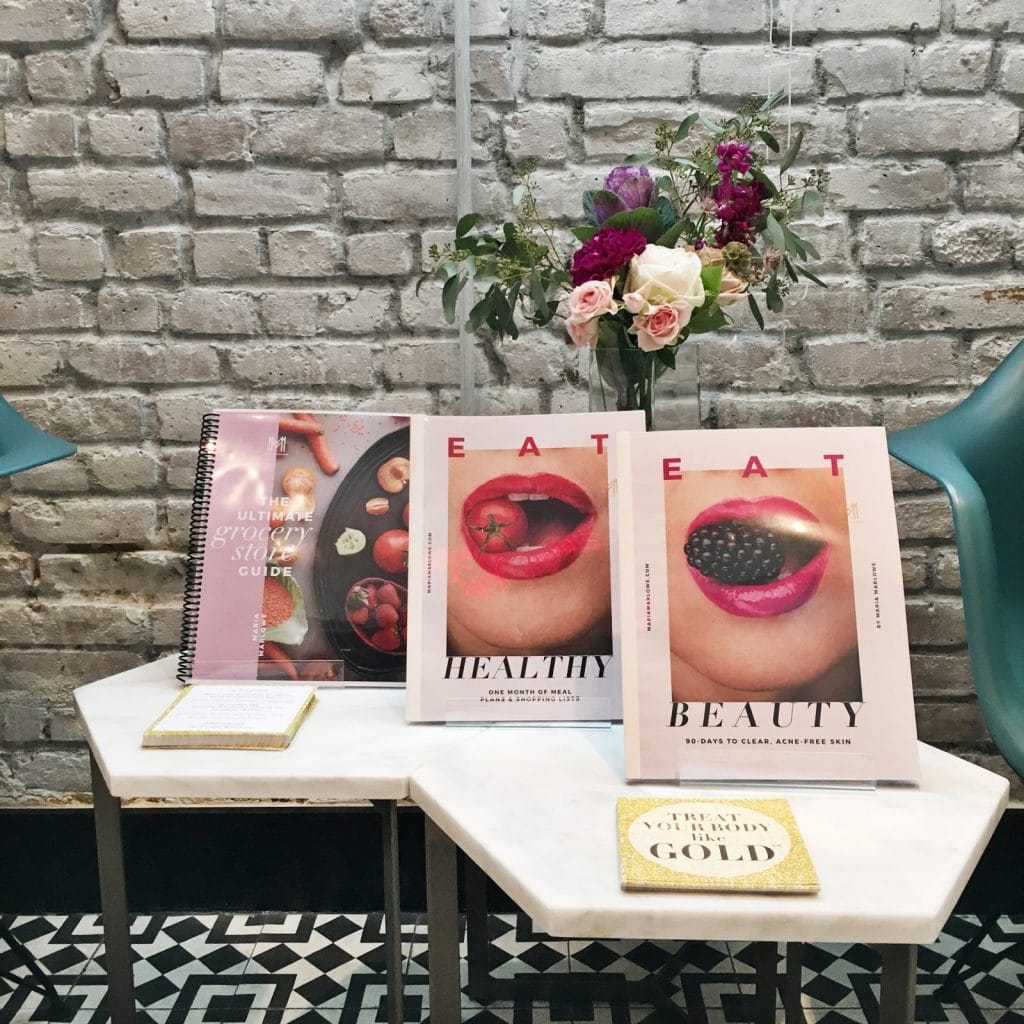 Ultimate Relaxation & Detox : Panchakarma
I finished the month off at a detox retreat in Iowa, to do Panchakarma, a traditional cleansing regimen used in Ayurveda (the traditional Indian form of medicine).
In Ayurveda, it is suggested that everyone cleanse to reset their bodies at the change of the seasons, and it has been something I've wanted to do for a long time. I had been feeling a little low energy and run down lately, so finally decided to go, and chose a location essentially in the middle of nowhere, so that I could really unwind and de-stress.
I ate bland food, drank delicious herb teas, had daily oil massages, and daily enemas. I avoided work, read books, and generally did a whole lot of nothing. That is the point of Panchakarma (and it was extremely hard for me to do since I always like to be doing something and making efficient use of time).
While, during it, I honestly felt like shortening the trip so many times and going home early, I am so glad I stayed. I could see such a difference in the way I felt. My stress levels decreased considerably, I felt more calm, serene, and aware. Prior to going, I had eczema around my eyes for about 6-8 weeks, which just didn't seem to ever want to go away, which nearly completely healed while I was there (one eye is perfect, the other is 95% improved). That, I thought, was pretty impressive. I am planning to do it once a year. If you're feeling a little blah, and like you need a reset, I highly recommend trying Panchakarma – there are centers for it all over the world.
For more of what it is like to be a Health Coach, check out my diary for September and August.
Want To Become A Health Coach?
Thinking about becoming a Health Coach? Or, already a health coach and don't know where to start or ready to bring your business to the next level? Check out my intensive business bootcamp and mentorship program designed exclusively for Health Coaches. I teach you the exact strategies and steps I took to go from 0 clients, 0 followers, and 0 income to a thriving full-time health coaching business, tens of thousands of followers and a 6-figure income. Don't hesitate to drop me a question here.