These paleo pancakes made from egg and banana will blow your mind.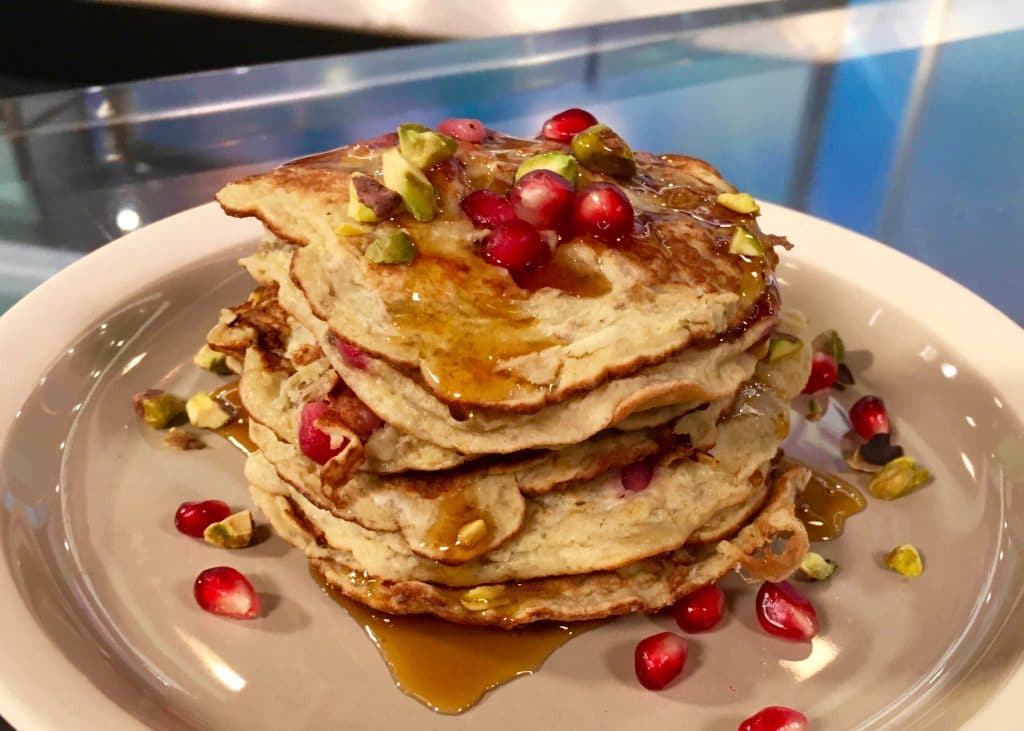 With no added sugars or grains, these pancakes will be your new go to. For a fall twist, I topped them with pomegranate and pistachio, but you can use whatever toppings you have on hand. They are already moist and sweet from the banana, so maple syrup is optional.
Peel the banana and break it into 4 parts in a bowl. Use a fork to mash it thoroughly into a pudding like consistency. Add the extract and baking powder if using.

In another bowl, whisk the eggs together. Then, pour the eggs into the banana bowl, and mix well until thoroughly combined. It will be a very liquid-like consistency.

Heat a skillet or griddle over medium heat. Add a few teaspoons of coconut oil. Use about 2 tablespoons of batter per pancake. Cook for about 1 minute. Sprinkle with a few pomegranate seeds before flipping and cooking an additional minute on the other side.

Transfer the cooked pancakes to a plate, and stack them high. Top with additional pomegranate, pistachios, and maple syrup.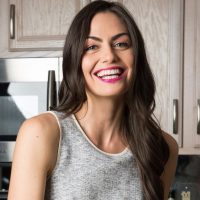 Maria Marlowe
Maria Marlowe is a holistic nutrition and wellness coach who uses real food to help her clients improve their health, weight, and skin. She offers a 28-day healthy eating meal plan that teaches you how to batch cook, as well as one to clear up acne. Her most popular program is EatSLIM, a 10-week online group glass that guides participants to develop healthy eating habits that stick – and lose weight, boost their metabolism, improve their digestion, and quit sugar.
She writes healthy and delicious plant-based recipes for her popular blog. She is also the author of the #1 New Release on Amazon, The Real Food Grocery Guide, the most practical guide to selecting the healthiest foods, without going broke, which has been praised by Dr. Oz and InStyle magazines. You can find her on instagram @mariamarlowe.