To improve your microbiome and gut health, is to improve your overall health and life! This week on the Happier & Healthier Podcast, I'm interviewing, Jamie Morea, co-founder of Hyperbiotics about all things microbiome.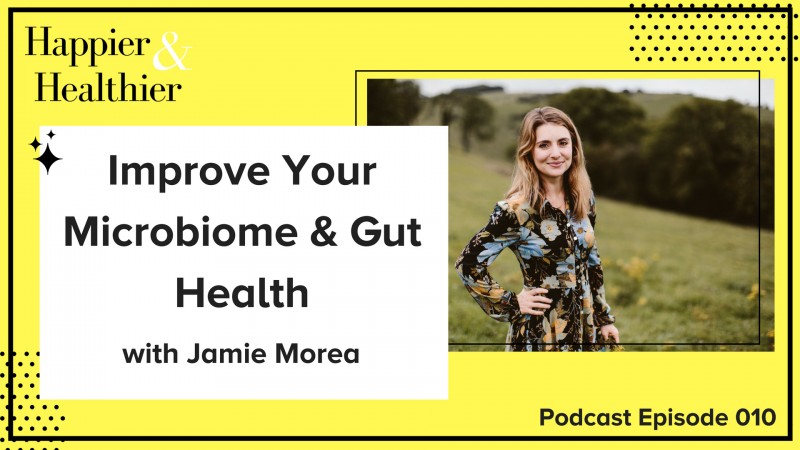 Meet Jamie Morea
Jamie Morea is a gut health evangelist, mother, and the co-founder of Hyperbiotics. She turned her illness – a bad case of parasites – into the most effective probiotic on the market (It's the number one probiotic sold on Amazon, with six-thousand 5-and 4-star reviews!). In this interview we talk about the importance of the microbiome and gut health, and what you can do to keep yours in tip top shape!
Listen on Your Favorite Podcast App
Listen to the podcast on iTunes, Stitcher, Soundcloud, Spotify, or wherever you listen to podcasts, and don't forget to subscribe so you never miss an episode!
If you enjoy it, leave a review on that platform, email info@mariamarlowe.com a screenshot and we will send you a free 3-day sugar detox meal plan (Here is a post on how to leave an iTunes Review – it only takes a minute or two!).
No iTunes? No problem! Listen to the episode here by clicking the pink play button below.
Episode Highlights
5:30 | how a parasite infection prompted Jamie to co-found the company making the most effective probiotic on the market
8:30 | the importance of lifestyle factors – diet, antibiotic usage, breastfeeding, etc – and how they can negatively effect our microbiome
10:30 | how she took her knowledge and idea, and turned it into a real life product
12:50 | why being an "outsider" allowed her to revolutionize the probiotic and supplement industry
15:00 | what common habits or things can disrupt the digestive system or microbiome, that people don't even realize. (diet, antibiotics + other medications, chlorinated water, cleaning supplies, candles, perfumes, personal care items, lack of exposure to nature, hand sanitizer and anti-microbial overuse, sleep, exercise, stress, etc.)
19:40 | what are the main steps you can take to strengthen and support your microbiome?
21:40 | beyond digestive health, what benefits does having a strong microbiome have? (sick less often, absorb more nutrients, better skin, less brain fog, more mental clarity, more stable emotions, better memory, a healthier weight)
25:00 | importance of gut health for an expecting mom and children
27:00 | the importance of vaginal swabbing for C-section born babies
28:00 | how to avoid getting your kids on a vicious cycle of regular antibiotic use
29:00 | how your efforts in utero shape the microbiome of your child as an adult
31:30 | why the microbiome in your mouth is important, why you DON'T want to kill 99.9% of the bacteria in your mouth, and why putting the right bacteria in your mouth will actually make it fresher and smell better).
35:00 | how Jamie conquered fear to turn her idea into a reality
37:49 | how she manages to raise a kid and run a company at the same time while staying sane
RESOURCES
My experience with Hyperbiotics:
From Bloated to Flat Stomach in 3 Days | Using an Oral Probiotic instead of Mouthwash
To order: Hyperbiotics (Use HYPERMARIA for 20% off your first order)
SUBSCRIBE
Like what you listened to? Subscribe to the podcast on iTunes so you never miss an episode.
CONNECT
More from Jamie Morea
Hyperbiotics website: Hyperbiotics (Use HYPERMARIA for 20% off your first order)
Follow Hyperbiotics on Instagram @Hyperbiotics
JOIN THE CONVERSATION
Come share your thoughts on this episode and connect with me on Instagram @mariamarlowe
Or, head to the dedicated Happier & Healthier Facebook Group and let us know what action you're taking as a result of this podcast to live a little happier and healthier.
Key Quotes and Ideas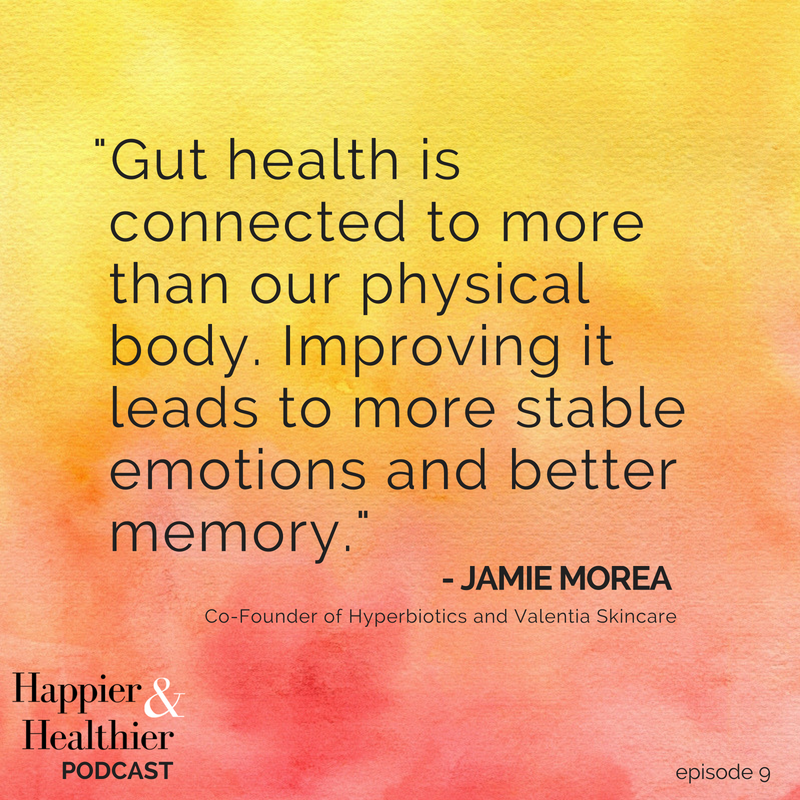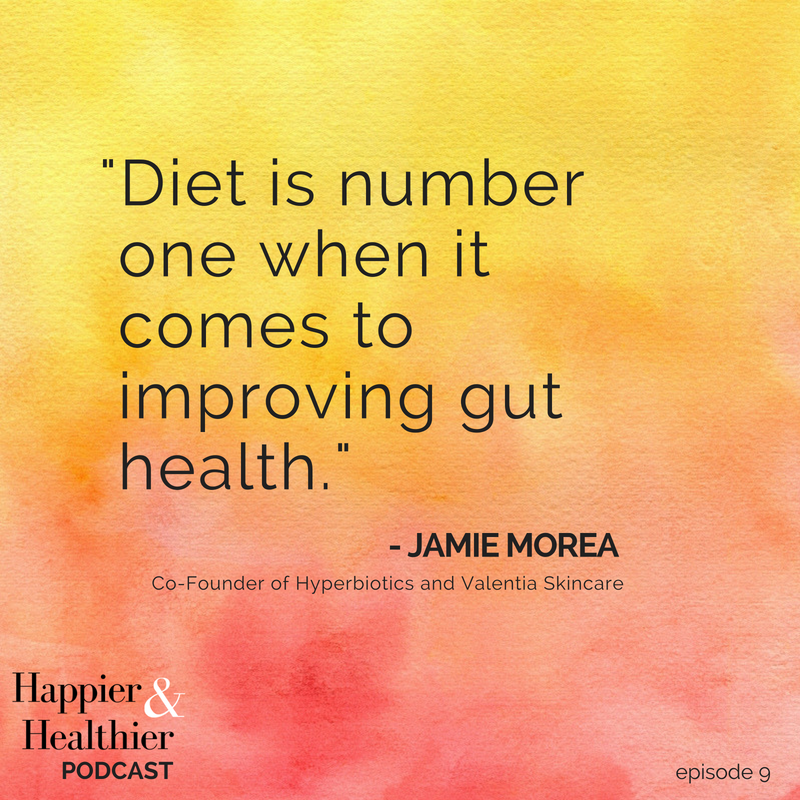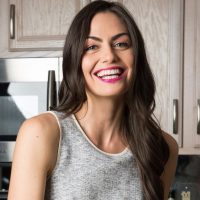 Maria Marlowe
Maria Marlowe is a holistic nutrition and wellness coach who uses real food to help her clients improve their health, weight, and skin. She offers a 28-day healthy eating meal plan that teaches you how to batch cook, as well as one to clear up acne. Her most popular program is EatSLIM, a 10-week online group glass that guides participants to develop healthy eating habits that stick – and lose weight, boost their metabolism, improve their digestion, and quit sugar.
She writes healthy and delicious plant-based recipes for her popular blog. She is also the author of the #1 New Release on Amazon, The Real Food Grocery Guide, the most practical guide to selecting the healthiest foods, without going broke, which has been praised by Dr. Oz and InStyle magazines. You can find her on instagram @mariamarlowe.