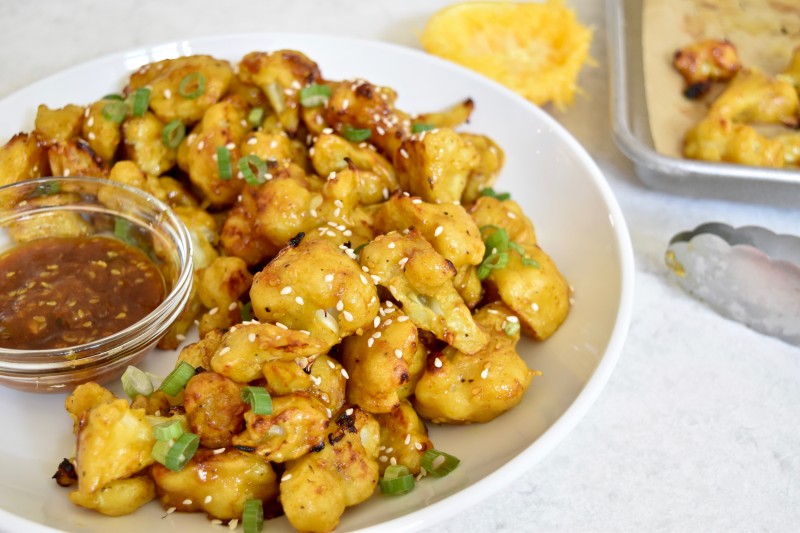 This Chinese-takeout-inspired Crispy Orange Sesame Cauliflower is sure to hit the spot. Lightly breaded with a gluten free coating, then doused in a delicious sticky savory + sweet orange dressing, these will fly off the plate.
Made with wholesome ingredients, this recipe even sneaks in the wonder-spice, turmeric, for a color and anti-inflammatory boost.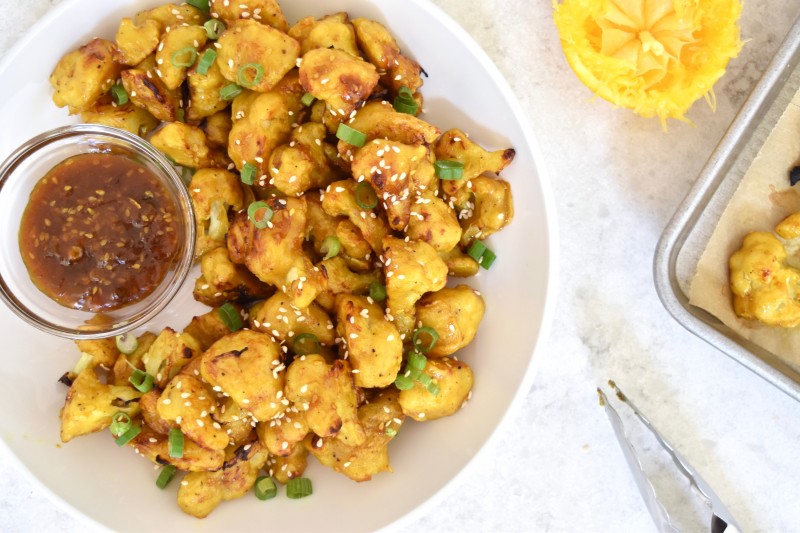 Save on Healthy Ingredients
I made this recipe for Vitacost.com, my favorite place to shop for healthy ingredients at a fraction of the price of what I'd pay at the grocery store.
Crispy Orange Sesame Cauliflower
Instructions
Preheat oven to 450 degrees Fahrenheit. Line 2 baking sheets with parchment paper.

To make the battered cauliflower: In a medium-sized bowl, combine the coconut milk, flour, and spices to make a batter. Whisk with a fork. If it's too thick, you can add a little more coconut milk to thin it out.

Add about half the cauliflower florets to the bowl, toss until evenly coated and transfer to baking sheet, evenly spread out, so the florets are not touching. Repeat with remaining florets.

Bake for 15 minutes.

Meanwhile, make the orange sauce: Heat a small saucepan over medium low heat. Add the oil and sesame seeds. Cook for 1 minute. Then, add garlic, ginger, orange zest, and scallion. Cook an additional minute.

Turn heat down to low and add the rice vinegar, tamari, orange juice, cayenne, and turmeric. Simmer on low 5 min.

Add 2 Tbsp honey and cook an additional 5 minutes. In a small bowl, combine the arrowroot powder and water. Finally, add the arrowroot/water combo to the pan and stir well for about 15 seconds until thick, then remove from heat. Remove about 2-3 Tbsp of the glaze to use as a dip.

When the cauliflower comes out of the oven, immediately add the cauliflower to the sauce pot and toss well to coat. Put the cauliflower back on the baking sheet and bake another 10 -15 minutes, until crisp.

When the cauliflower is done, put in a serving bowl and top with additional scallions and sesame seeds. Season with a pinch of pink salt to taste.

Did you make this recipe?
Tag @mariamarlowe on instagram and hashtag #healthybymarlowe for a chance to be featured and win awesome prizes each month.
Clearer Skin in Just 3 Days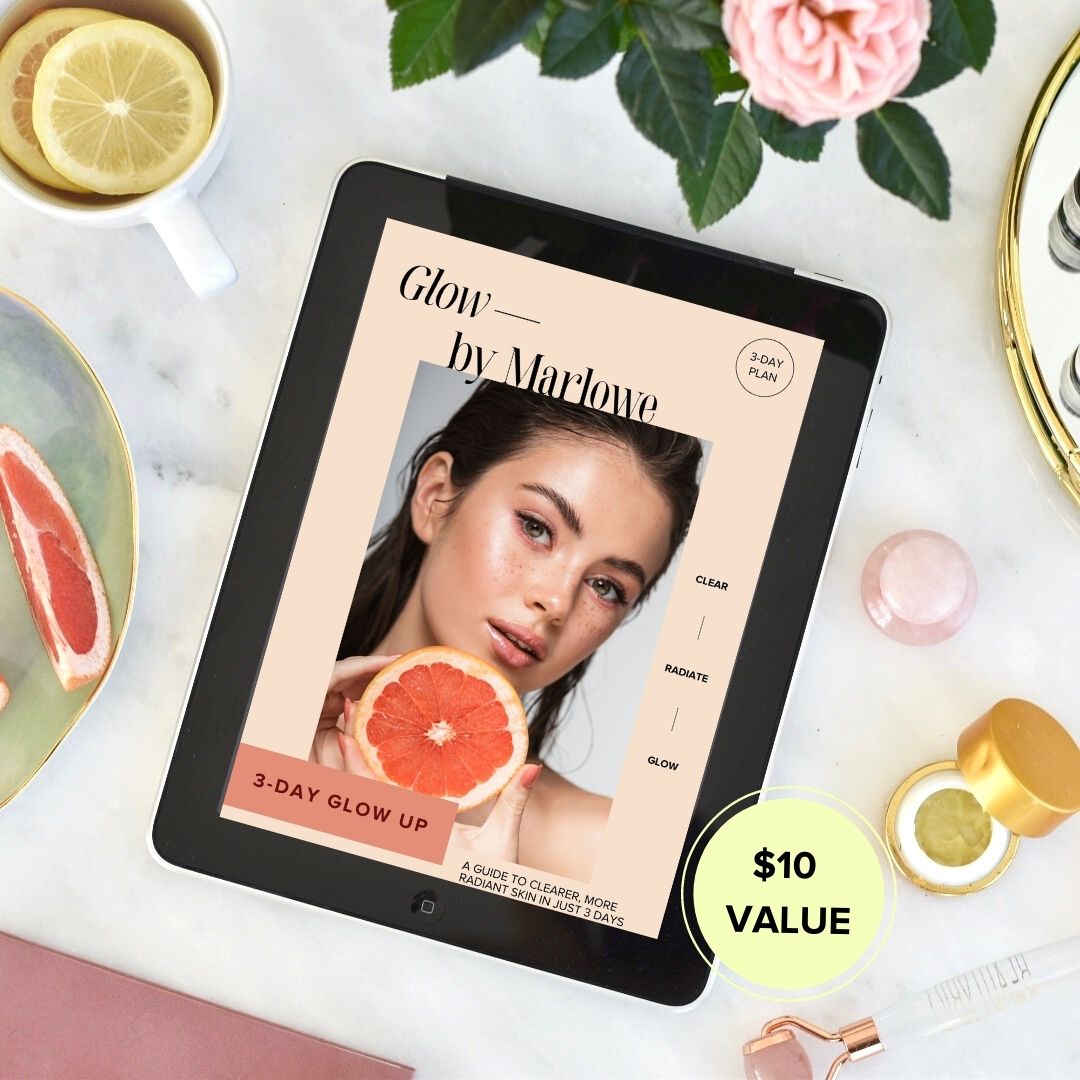 Sign up for my weekly newsletter to get the latest recipes, articles, & podcasts delivered to your inbox.

Plus, you'll receive The Glow Up Guide right away, a delicious 3-day meal plan to reduce redness and bumps, fast.