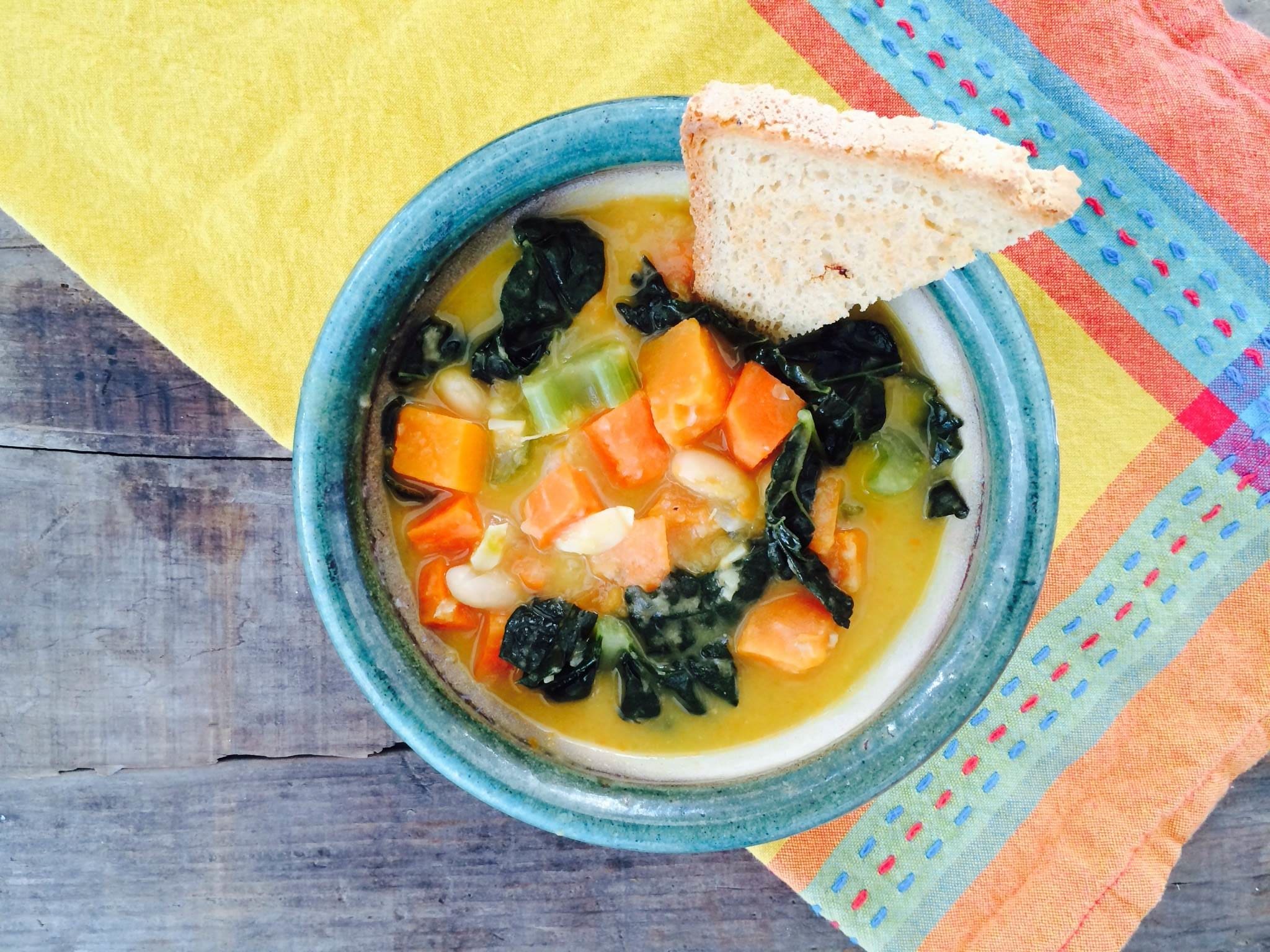 I love it when a recipe transports me to another time or place.
I have never actually been to Tuscany (it's on my to do list), but I have pulled together some of the flavors and ingredients of what may be one of the most romantic parts of the world.
While I typically prefer curly kale for most of my kale dishes, this one calls for lacinto, or dinosaur kale, which is more typically used in Italy. It's the super duper dark green one that has flat but crinkly leaves.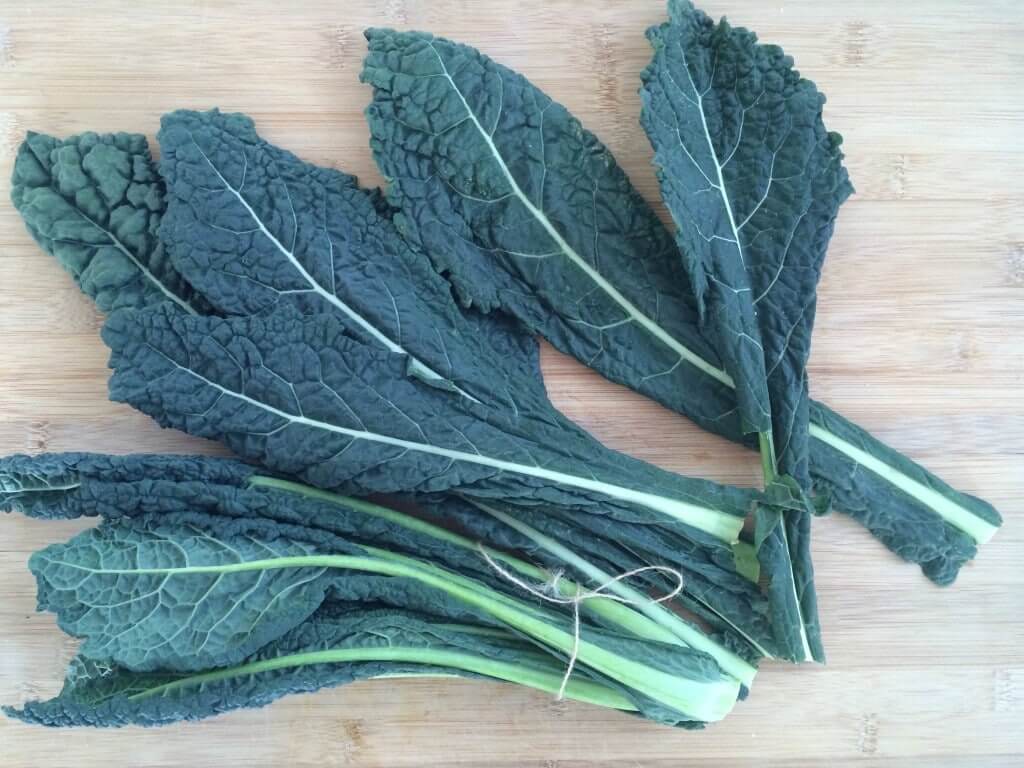 The dish gets its flavor from copious amounts of onion and garlic, and has a creaminess thanks to the cannellini beans. Serve it with garlic rubbed toast, which is just about the best thing ever when dunked in a bowl of hot soup that starts to soften it. Mmm.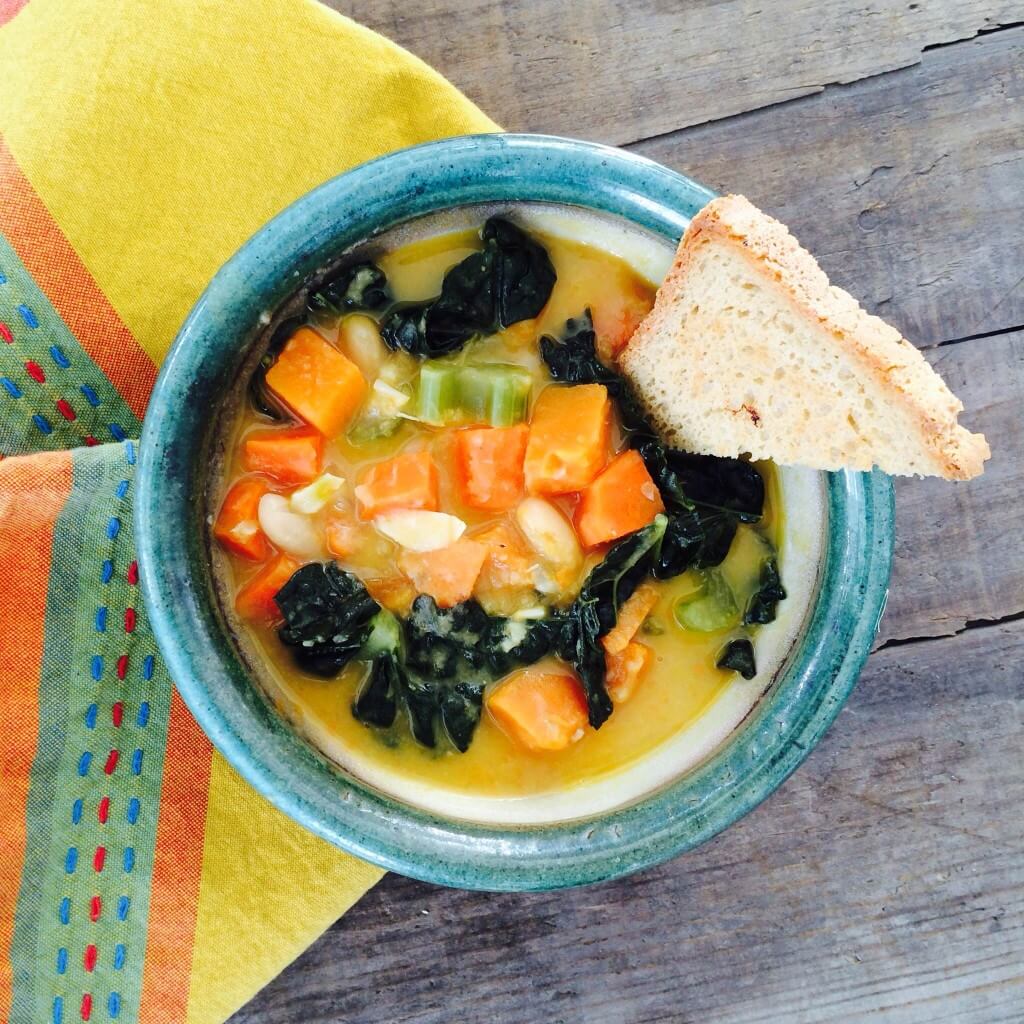 Tuscan Kale & Cannellini Bean Soup
Instructions
Heat 2 tbs. of oil in large soup pot over medium heat. Add onions, carrots, and celery. Cook about 5 minutes, until onions are translucent and veggies are bright, than add beans and water. Cook 15 minutes.

Strain out 1 1/2 cups of the beans/carrot/celery mixture (with minimal to no liquid) and set aside. Puree the rest (beans plus liquid) in a blender. Set aside.

Back in the same pot, heat 2 tbs oil over medium low. Add garlic, cooking 3 minutes, then add kale, bean puree, and potato. Bring to a boil, then cover and reduce heat to medium low until potato is tender about 15-20 minutes. Add salt and black pepper to taste.

Did you make this recipe?
Tag @mariamarlowe on instagram and hashtag #healthybymarlowe for a chance to be featured and win awesome prizes each month.
Clearer Skin in Just 3 Days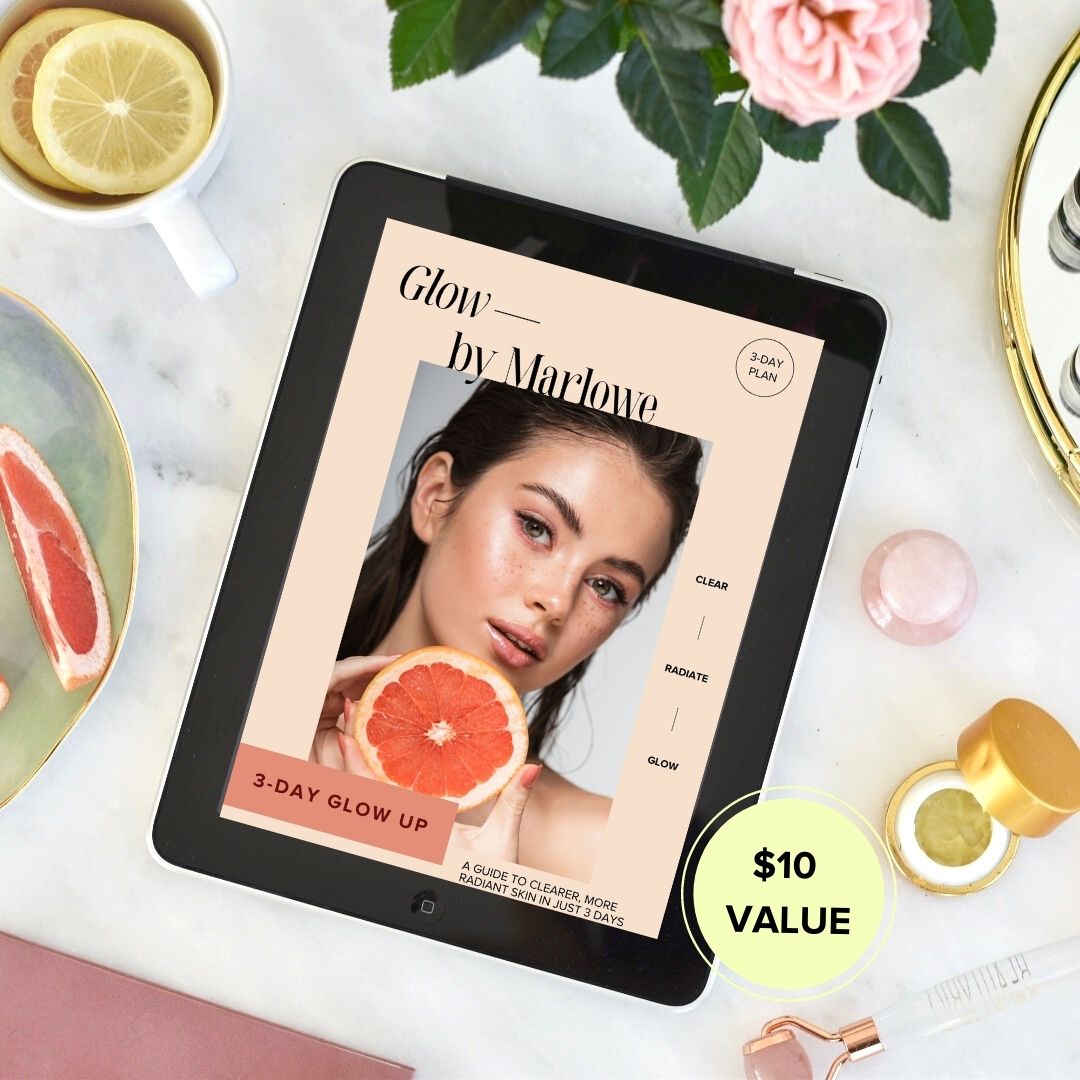 Sign up for my weekly newsletter to get the latest recipes, articles, & podcasts delivered to your inbox.

Plus, you'll receive The Glow Up Guide right away, a delicious 3-day meal plan to reduce redness and bumps, fast.