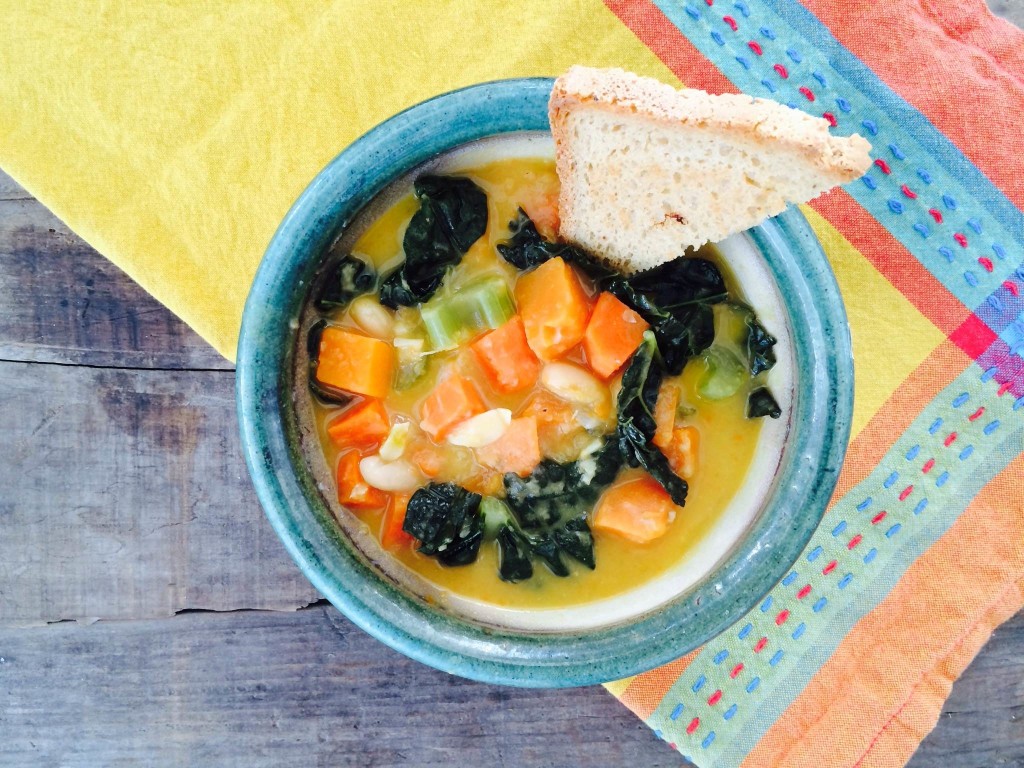 I love it when a recipe transports me to another time or place.
I have never actually been to Tuscany (it's on my to do list), but I have pulled together some of the flavors and ingredients of what may be one of the most romantic parts of the world.
While I typically prefer curly kale for most of my kale dishes, this one calls for lacinto, or dinosaur kale, which is more typically used in Italy. It's the super duper dark green one that has flat but crinkly leaves.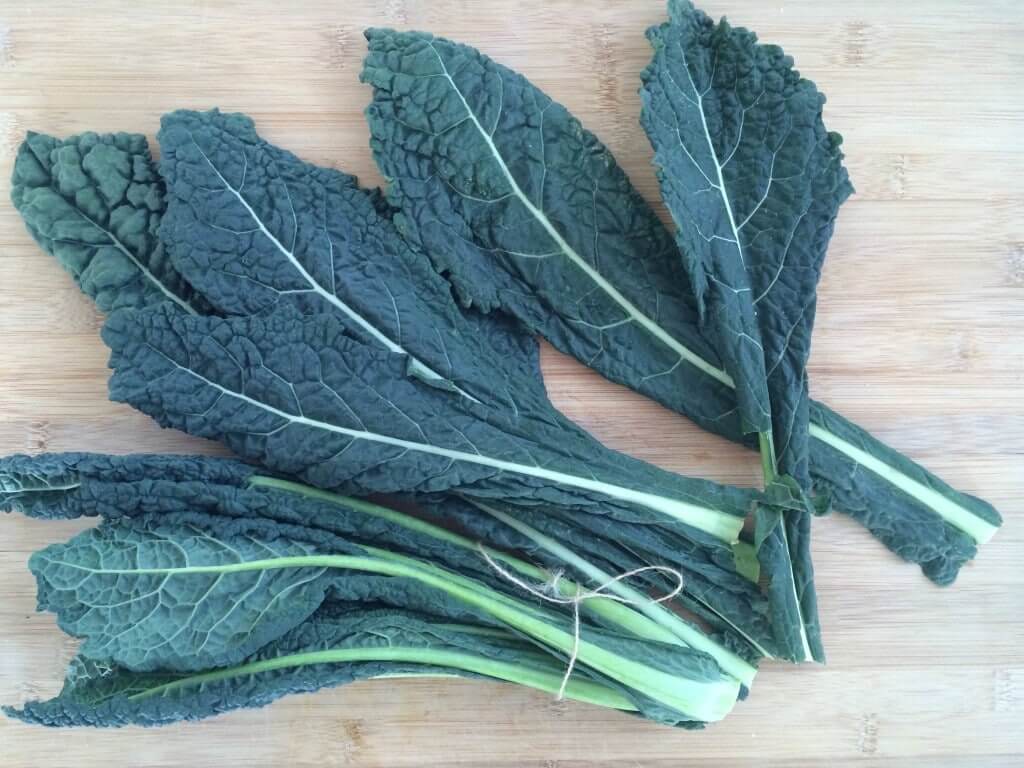 The dish gets its flavor from copious amounts of onion and garlic, and has a creaminess thanks to the cannellini beans. Serve it with garlic rubbed toast, which is just about the best thing ever when dunked in a bowl of hot soup that starts to soften it. Mmm.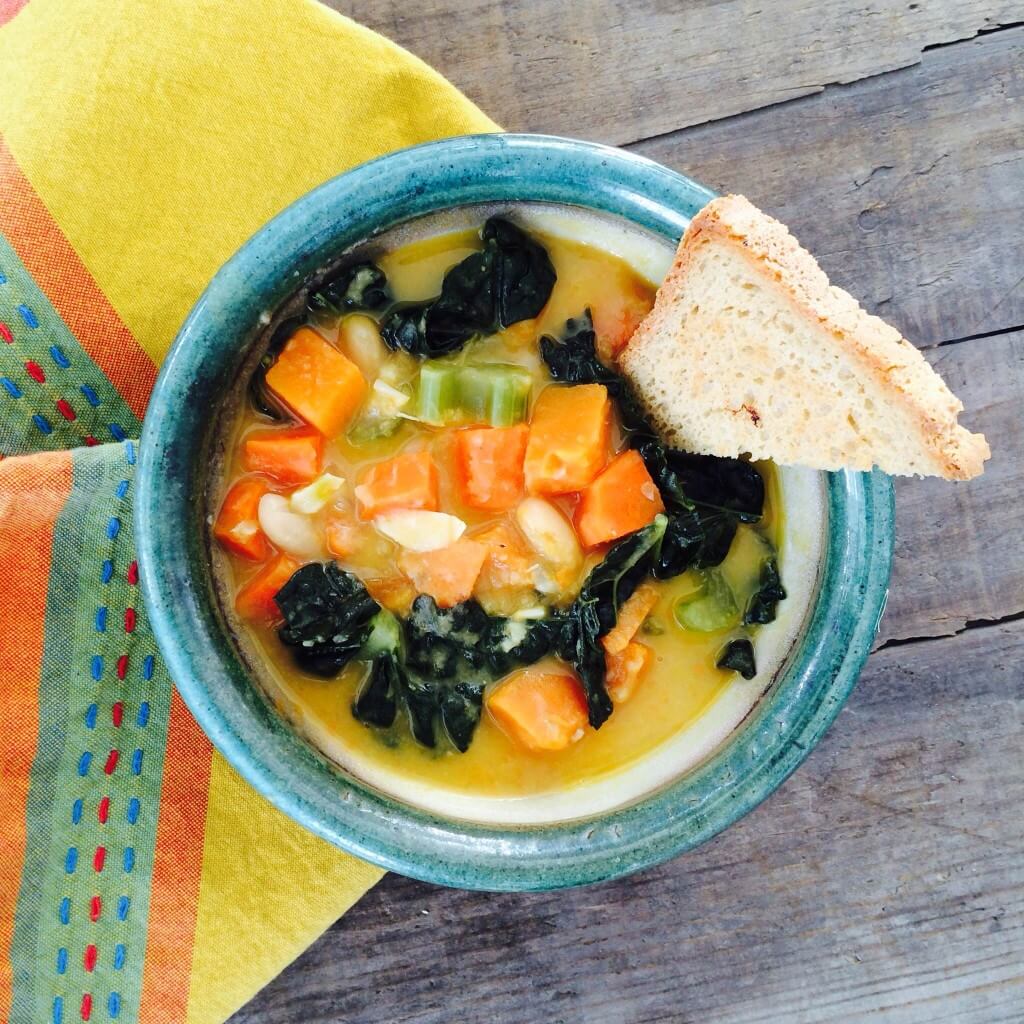 Heat 2 tbs. of oil in large soup pot over medium heat. Add onions, carrots, and celery. Cook about 5 minutes, until onions are translucent and veggies are bright, than add beans and water. Cook 15 minutes.

Strain out 1 1/2 cups of the beans/carrot/celery mixture (with minimal to no liquid) and set aside. Puree the rest (beans plus liquid) in a blender. Set aside.

Back in the same pot, heat 2 tbs oil over medium low. Add garlic, cooking 3 minutes, then add kale, bean puree, and potato. Bring to a boil, then cover and reduce heat to medium low until potato is tender about 15-20 minutes. Add salt and black pepper to taste.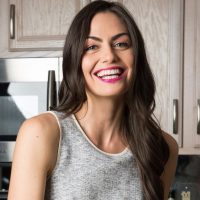 Maria Marlowe
Maria Marlowe is a holistic nutrition and wellness coach who uses real food to help her clients improve their health, weight, and skin. She offers a 28-day healthy eating meal plan that teaches you how to batch cook, as well as one to clear up acne. Her most popular program is EatSLIM, a 10-week online group glass that guides participants to develop healthy eating habits that stick – and lose weight, boost their metabolism, improve their digestion, and quit sugar.
She writes healthy and delicious plant-based recipes for her popular blog. She is also the author of the #1 New Release on Amazon, The Real Food Grocery Guide, the most practical guide to selecting the healthiest foods, without going broke, which has been praised by Dr. Oz and InStyle magazines. You can find her on instagram @mariamarlowe.